Magic: the Gathering
Casual
Top 10 COMMON good cards, but rarely played in tier decks.
In this article I bring 10 cards that are really good, but that are left aside and can enter Pauper or PDH, the Pauper Commander.
By PROSA, 09/24/20, translated by Exylem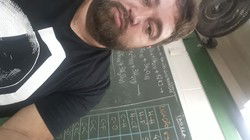 PROSA
Betão, professor de Física, entusiasta de todos os formatos, se dedica única e exclusivamente ao Pauper desde 2019 e recentemente ao PDH.
Social
Your privacy
We use cookies to ensure the functionality of our website, to personalize content and advertising, to provide social media features, and to analyze our traffic. Find out more about cookies reading our Privacy Policy