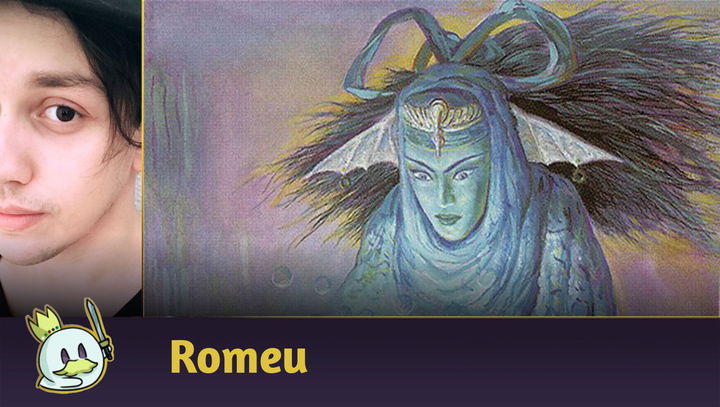 A Guide to Pauper Archetypes - Control
06/07/22
0 comments
In the third article of this series, we have a compilation of the main decks that fit the Control archetype in Pauper, with an analysis of their characteristics!

By Romeu

translated by Romeu

revised by Tabata Marques
Edit Article
Have you ever been interested in a format, but didn't know exactly which deck you'd like to play in it? Afraid to invest in a list and not like how it operates, or just have no idea how the main deck works? When you sit at a table playing games, do you prefer quick games where you attack with your creatures, or longer games where every play make needs to be calculated? Or are you the kind of person who prefers the allure of seeing the magic of interactions between your cards work while your opponent watches? What game proposal do you want to make the most of your experience?
This article is dedicated to players who are interested in Pauper but don't know enough about it yet to know what decks they would like to play with or what strategies fit what you usually pilot in other formats. In the quest to facilitate the answers to these questions, I have categorized the main and most famous archetypes in the Metagame or in the community, based on their strategies and with a general analysis of what to expect from each of their respective lists, covering the main archetypes within each category, as well as explaining how they work and their pros and cons. We already
mentioned Aggro
and also
Midrange
, and today we will talk about one of the less common strategies in the format,
Control
.
Control in Pauper
In Pauper, the Control macro-archetype doesn't usually establish itself in the same way as in other competitive formats due to the notable absence of elements that historically constitute them, such as recurrent means of keeping their hands full, finishers that end the game immediately or in a few turns, board wipes and, more recently, Planeswalkers. So, to exist in the format, Control needs to bet on interactions to constantly stay ahead of the opponent and quickly recover if it falls behind, producing 2-for-1 trades while usually reproducing the same plays to maintain a resource advantage. Classic examples of this involve "cheating on mana", as was the case with the Izzet Post and Flicker Tron, repeatable patterns with
Ghostly Flicker
and
Archaeomancer
, a combo-kill like Izzet Drake used to have, and plays that provide some sort of "lock", such as
Pestilence
and
Guardian of the Guildpact
,
Stonehorn Dignitary
and
Ephemerate
or
Spore Frog
and
Tortured Existence
. The problem with all these combinations is that, even with a Control stance, most decks naturally tend to add Midrange elements, as Pauper is creature-focused, and it's common for card advantage sources to exist through ETB triggers, automatically validating the opponent's removals and often making these lists less proactive versions of a Midrange. As we will see below, most of the lists that fit this archetype have their own micro-interactions engine to win the game gradually, extracting the inevitability as the pieces fall into place and create, normally, a soft-lock state that makes it impossible for the opponent to advance, but that also doesn't contribute to improving their board position, making it difficult to finish the game and revealing another recurring problem of these strategies in the format — The absence of a good clock will commonly lead the Control player to tie or win 1-0 in Tabletop tournaments, or timeout in Magic Online against an experienced opponent who knows how to use the clock to punish them.
The Flicker Decks
Among the most famous Control strategies in Pauper's history, a pair of cards is practically ubiquitous in the most varied versions you can find: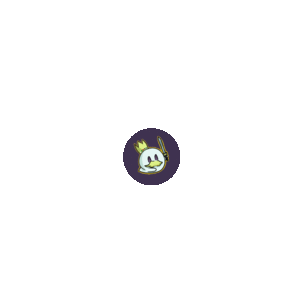 Ghostly Flicker
and any creature whose ETB effect is to return an instant to its owner's hand is a classic combination of the format that has been around for over a decade in the competitive scene, and has always been at the center of problematic decks like Izzet Drake, Tron, and Jeskai Astrolabe (although in this case, the flicker effect was
Ephemerate
), and obviously, its ban has been up for debate numerous times, but never materialized, and I think it's safe to assume that it won't ever get banned, since we can see how much this interaction solidifies any and all possibilities of having a Blue-Based Control in Pauper. In case you're not familiar, the combo involves casting
Ghostly Flicker
targeting
Archaeomancer
and any other permanent and, with Archaeomancer's trigger, return Ghostly Flicker, which is in your graveyard, to your hand, thus reusing whatever ETB effect you want as long as you have mana available to do so: draw, tokens, lifegain, discard, damage... you choose based on what you have in play.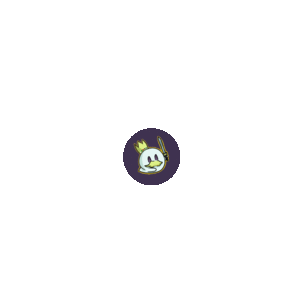 Ephemerate
made it possible to add the combo to other color combinations that were less reliant on blue, as you can cast
Ephemerate
on any target you want and, in the Rebound cast, target
Archaeomancer
and return
Ephemerate
to your hand, or even double-target
Archaeomancer
to return a spell of your choice from your graveyard to your hand, allowing you to pseudo-lock with
Counterspell
, or recurring damage with
Lightning Bolt
. Speaking of
Lightning Bolt
,
Ardent Elementalist
made this combo to reach lists outside blue, as we noted in the previous article with Mardu Reanimator. The Midnight Hunt creature also allowed Blue-Based archetypes to include a creature that requires fewer colors to cast, making it easier to build three-color decks.
Flicker Tron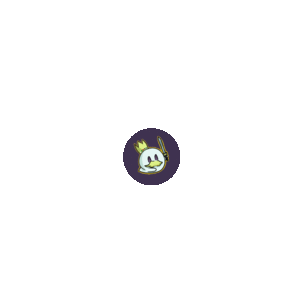 Tron
was, for years, the only viable Control in Pauper because it was so effective in this category that other lists simply looked like worse versions of it. After all, Tron could cover absolutely everything the other lists offered while cheating on mana with the classic 1 + 1 +1 = 7 math that Urza lands offer, making them able to play more spells than any fair deck in the format, punishing the other late-game strategies and being a huge Midrange killer. Tron is, literally, a Five-Color Toolbox Control that uses the most varied spells and answers to the most varied situations, while managing to establish an absurd amount of card advantage through its interactions added to the consistency that one of the few tutors in format,
Mystical Teachings
, adds.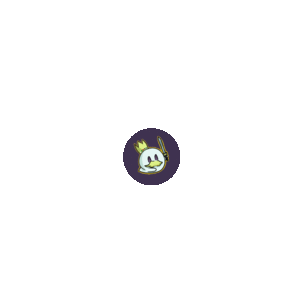 It was so powerful that for years, players and content creators had been calling for a ban on Urza lands to balance the format because the only thing that limited Tron from being the best viable strategy was the absurd level of difficulty and amount of clicks required to pilot it with mastery. But the Pauper Format Panel took another unexpected stance: depriving Tron of manafixing pieces that replaced themselves, banning
Prophetic Prism
and
Bonder's Ornament
.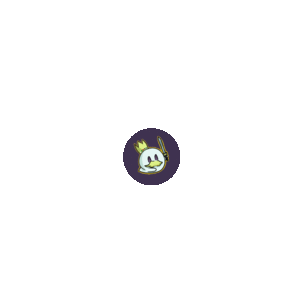 Although initially criticized, these bans were extremely effective and Tron has declined sharply since then, making occasional results and eventually threatening a comeback, but lacking the consistency that allowed it to be the absolute best long game strategy in the Metagame, a position it held for more than five years.
Jeskai Ephemerate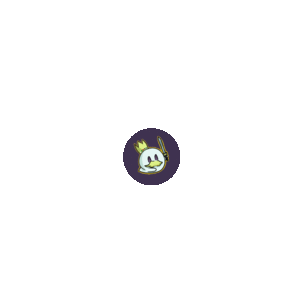 Also born out of an old problematic strategy with
Arcum's Astrolabe
, the
Jeskai Ephemerate
relies on micro-interaction between its creatures and spells and the diversity of answers against the Metagame to establish its strategic advantage.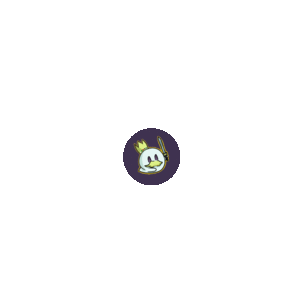 To speed up their plans, the Jeskai versions bet on the powerful combination between
Cleansing Wildfire
and Modern Horizons II's Bridges to ramp for two mana attached to a draw, while Wildfire is also a great answer to deal with Bouncelands or, if necessary, Urza lands. When establishing this mana advantage, Jeskai Ephemerate may resort to combining
Ephemerate
with
Ardent Elementalist
or
Archaeomancer
to accumulate resources each turn with its diverse repertoire of creatures, while its low-cost removals and
Counterspell
help keep the game under control.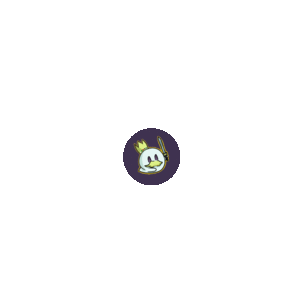 Recently, some lists have adopted the Reanimator package, with
Late to Dinner
,
Soul of Migration
and even
Mirrorshell Crab
to add even more inevitability and improve the clock and avoid losing to timeout. Currently, I consider the Jeskai Ephemerate as Pauper's best Control deck, as it has the best long-term potential and the most effective spells for the most varied occasions in the competitive scenario, and a skilled player can definitely extract the most out of each card included in their list.
Esper Reanimator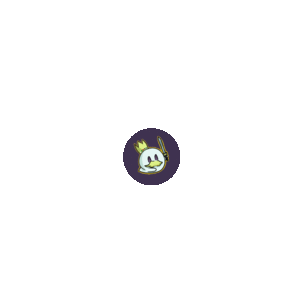 Following the same pattern as in the list above,
Esper Reanimator
bets more fully on the interaction between
Late to Dinner
and high-impact creatures to win the game.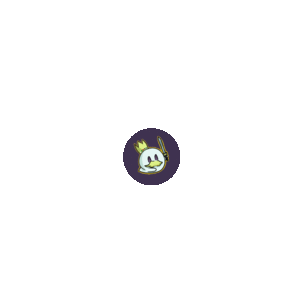 The answers present in this version are more comprehensive, with
Cast Down
serving to deal with any creature, removing the need for variable effects on the Maindeck and Sideboard.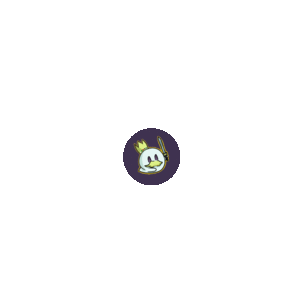 Like Jeskai, Esper also relies on
Ephemerate
interactions to double your creatures' ETB effects, and takes as much advantage of them as the version above. At the end of the day, I have a feeling that Esper Reanimator may, depending on the format's state, such as if it slows down in the future, have its own advantages among the
Ephemerate
archetypes that would make it a better strategic choice. But I doubt that's the case at the moment.
Serpentine Curve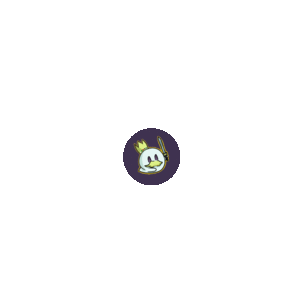 Serpentine Curve
has brought back the "draw-go" strategy to Pauper, and occasionally, some lists still produce good results as a legion of Combo-Control archetype enthusiasts have been trying to improve it since the card was released in Strixhaven.
Its gameplan involves controlling the game while accumulating spells in the graveyard and exile in the objective of feeding the card that names the deck to, when you cast it, create gigantic tokens that end the game with one or two attacks on an empty board, or through a combo-kill with
Fling
,
Essence Harvest
or
Soul's Fire
.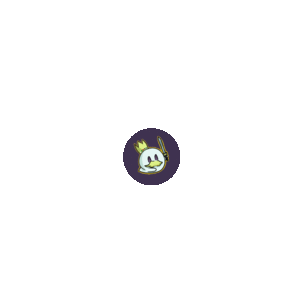 Since you need approximately 20 cards in your graveyard or exile to perform the combo, most lists resort to options that put several cards there at once while offering some additional effect, in addition to
Thought Scour
, which works well with cantrips like
Brainstorm
and
Ponder
to remove useless pieces from your hand or top. The problem with Serpentine lists is that they are
extremely slow
and easy to respond to with other blue-based decks, and require a very extensive setup to work effectively, as the opponent only needs to worry about responding to one or two cards while the rest of your list is entirely reactive.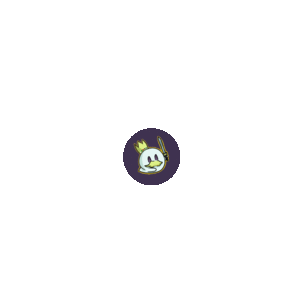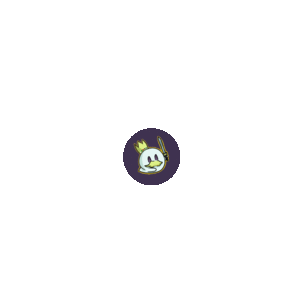 Dimir Control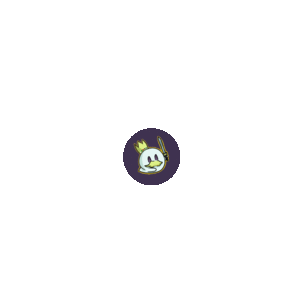 Dimir Control
, or Dimir Monarch, is an archetype that has been appearing in Leagues for the past few weeks, and can be seen as the natural evolution of Dimir Delver, a Tempo deck that no longer fits Metagame standards due to how the absence of free spells made it an inferior option to Dimir Faeries, focused on adapting to the current Metagame scenario where matches are resolved, at most times, based on attrition.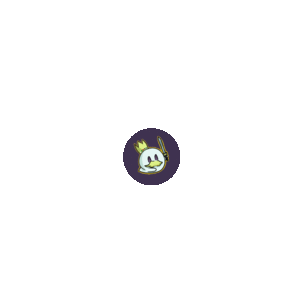 Without the speed and pressure that
Delver of Secrets
would normally establish, Dimir Control seeks to perform 1-for-1 trades with their removals each turn, keeping the board clean to cast
Thorn of the Black Rose
and start taking advantage of its draw engine. Like most Blue-Based, this archetype diversifies its packages to take advantage of its low-cost cantrips and
Augur of Bolas
. Most times, it has as its main finisher
Gurmag Angler
, which despite from no longer being on the "unbeatable creature with just one removal" profile due to
Cast Down
, still offers a respectable fast clock when well protected, something this deck has little to no trouble doing. Its weakness is basically the same as Serpentine Curve: It has very few threats, and its card advantage engines are too linear by Pauper's current standards.
Tortured Existence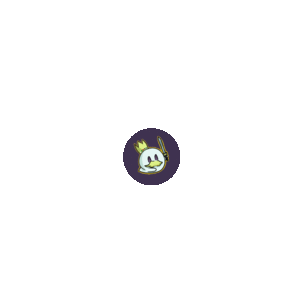 Tortured Existence
is one of the strangest archetypes in the format and difficult to categorize, but I see it as a Control because its strategy fits these patterns: it takes a long time to win the game, it establishes a soft-lock that makes it impossible for the opponent to execute their own strategy, and attempts to have inevitability before trying to win.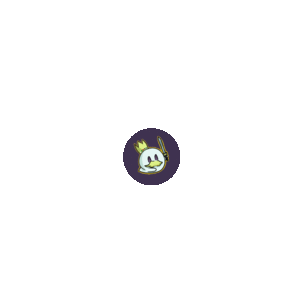 There are numerous TortEx variants in Pauper, but they are essentially a creature-based toolbox that constantly replay them from the graveyard thanks to the interaction between
Tortured Existence
and Dredge, where you can discard a creature with this ability to get back the creature you want from your graveyard and, on the turn's draw, use Dredge to mill more cards from your deck, ensuring that you always have a creature to discard and return another to your hand.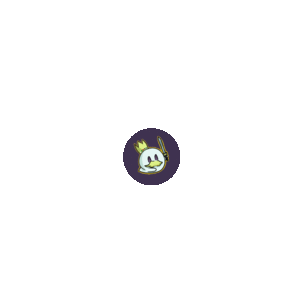 This interaction makes it possible to always return the same creatures from your graveyard to the battlefield, allowing you to reuse their abilities. TortEx takes advantage of this by creating combat locks with
Spore Frog
, manipulating the opponent's top with
Thoughtpicker Witch
and keeping the board clean with
Crypt Rats
, which also works as a finisher.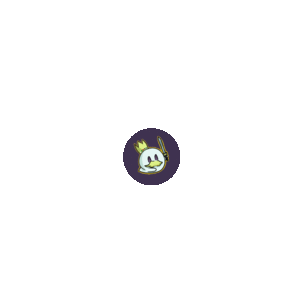 To speed up the process, the early-game usually consists of spells that fetchs something while milling cards. As for the other creatures on the list and variants, there are endless possibilities: Abzan, Jund, Rakdos, Golgari and even Orzhov versions are plausible and occasionally appear in Leagues or community tournaments, but Tortex is too slow and piloting it is too exhausting for it to succeed in extremely competitive tournaments.
Orzhov Pestilence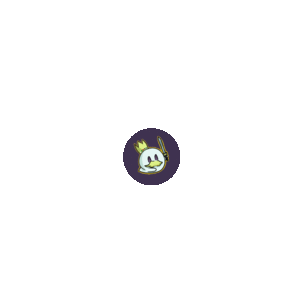 Once one of the few Control decks that managed to prevail in the Tron era for its good match against a significant portion of the Metagame,
Orzhov Pestilence
was severely punished by the absence of
Bonder's Ornament
and the growth of Affinity and Boros Synthesizer, but it's still a historical archetype that may eventually return.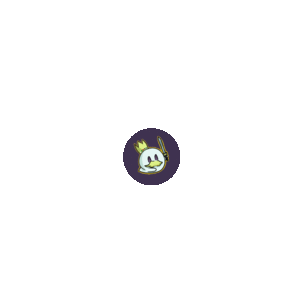 Its strategy is to have
Guardian of the Guildpact
and
Pestilence
on the battlefield, making it possible to keep your opponent's battlefield always clean while you attack with a creature that has protection against monocolored. To mitigate the damage caused by the enchantment to you, it had
Pristine Talisman
as a recurring lifegain, in addition to lifelands like
Scoured Barrens
and
Radiant Fountain
.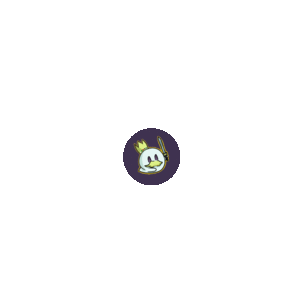 To wrap things up, it had the classic Black-Based Midrange core, with discards, removals and draw spells to keep resources flowing and hold the game until closing the combination that would normally lock your opponent's board definitively, in addition to Monarch creatures to establish constant card advantage.
Turbo Fog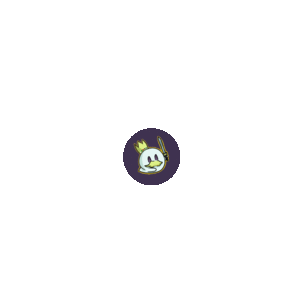 The last deck we'll introduce in this article,
Turbo Fog
is a full control attempting to make the most out of a creature-based format by basically preventing any damage they can do to you every turn.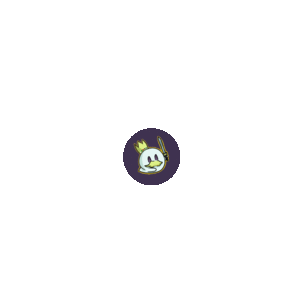 As its name suggests, the list resorts to fog effects to prevent combat damage, offering an X-for-1 trade, where only one resource of yours deals with all creatures across the board each turn. It means that, unless they have some additional effect that doesn't involve attacking, they're useless. As direct damage spells are a common element in Pauper,
Weather the Storm
complements damage prevention with a lifegain that can counter two or more
Lightning Bolt
s and other red spells, greatly improving the Burn matchup.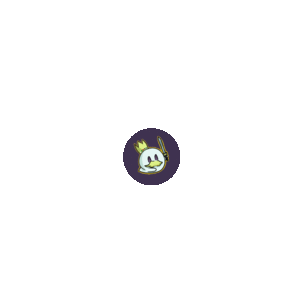 To win the game, Turbo Fog resorts to constant milling, as they don't rely on combat and benefit you from the fact that if you hold the game long enough, eventually your opponent will run out of cards. The addition of
Stream of Thought
was very interesting to this strategy because it allows you to recur your spells, speed up your wincondition and ensure that you are never out of cards if something goes wrong, as hardly a player will have a
Counterspell
for each copy you create with Replicate.
Conclusion
That was my presentation of Pauper's top Control decks in the first half of 2022. Next week, we will close this series commenting on the last of the main macro-archetypes that the format has, Combo.