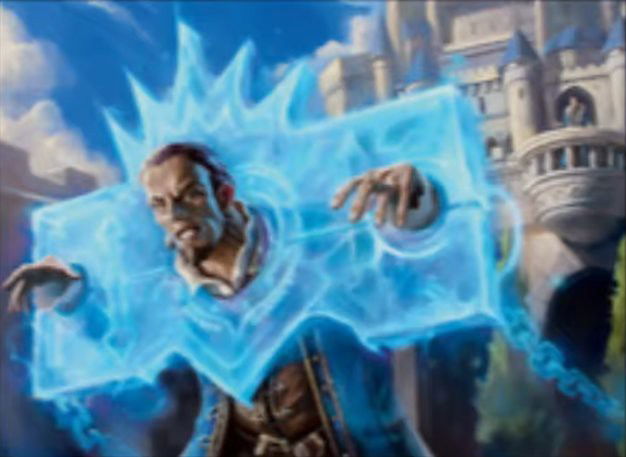 A Problem at Pauper's Monarchy?
12/05/20
0 comments
Fall From Favor is the third most played card from Pauper in just two weeks, what exactly this could mean for the future of the format?

By Romeu

translated by Romeu

revised by Tabata Marques
Edit Article
To be honest, I intended to wait a month since the launch of Commander Legends to make this kind of article and analyze how the format would behave and how the decks would adapt to the new cards. But given the recent tournament results, it may be that the format will undergo a direct intervention, literally, any Monday starting this next week. The reason ? Well...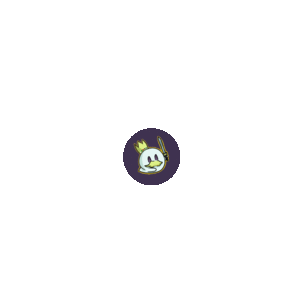 Fall from Favor
is now the third most played card at Pauper in just two weeks, with a total of 63 copies in the last competitive events.
And the truth is that all players and Gavin Verhey himself knew that the card was potentially problematic for the format, but let's dig into what exactly is going on.
Where exactly is Pauper right now ?
Pauper as we know it is composed of several archetypes that are located in the spectra of Aggro, Control, Tempo or Midrange (with occasional Combos that have recently lost space in the format) Before Commander Legends, the format worked more or less as follows: Tron remained as one of the best decks of the format and prey on Monarch decks while trying to use its other slots to hold Aggros decks with effects like
Moment's Peace
or a soft-lock with
Stonehorn Dignitary
. Blue-Based Decks, especially Faeries, would prey on Tron due to its inability to interact well against a deck that used effectively lower cost responses while establishing a good clock. Monarch-Based decks would naturally prey on blue decks, as the mix of efficient creatures, Card Advantage and a more expressive number of removals or cards that made the Faeries life more difficult created a wall of value that led blue-based decks to use Monarch cards on their lists. Finally, we had the Aggro decks, who tried to use low-cost and aggressive threats to create a position at the table that was difficult to revert to Faeries, while trying to go under the Monarch or Tron cards. The most efficient way to do so is to play multiple threats in a few turns, and that was the big advantage that
Burning-Tree Emissary
offered to decks like Stompy or RDW. In this way, decks like Monarch or Tron constantly needed to create unfavorable exchanges or have multiple Fog effects to use every turn, since the longer the game went on, the worse the opponent's table was and often a single turn without a fog effect could be enough to win the game. But Commander Legends brought a huge threat to this kind of strategy: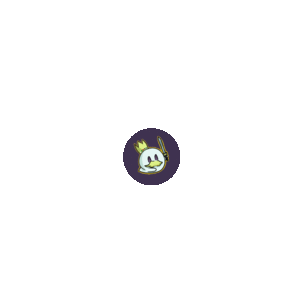 There is an interesting factor in how the format behaved regarding
Fiery Cannonade
: People adapted to the sweeper on the very first week. For example, these are the archetypes that have made Top 32 in the last Challanges since the release of Commander Legends: 15 Tron 14 Dimir Faeries 13 Boros Bully 12 Mardu Monarch 11 Bogles 10 Izzet Faeries 8 Delver Faeries 5 Orzhov Monarch 5 Stompy 4 Elves 3 Dimir Delver 3 Burn 3 Jeskai Affinity 2 Temur Affinity 2 Goblins 2 Mono White Heroic 1 Walls 1 Golgari Midrange 1 Slivers 1 Jeskai Ephemerate 1 Jeskai Control 1 Dimir Control 1 Ponza 1 Temur Cascade You can notice there is a considerable reduction of decks such as Stompy, RDW or Goblins when compared to the pre-Commander Legends format. The fewer appearance of these decks is due to the fact that players have primarily chosen to respect
Fiery Cannonade
and choose decks that are not largely harmed by the new sweeper like Affinity or Bogles, or decks that can play around the sweeper such as Faeries and Boros Bully. This significant reduction in decks that tried to go under other decks alongside with the rise of blue decks with the inclusion of [card(Fall From Favor), made the format start to show signs of being polarized around the Monarch mechanic.
Is the card that good ?
In short: Yes, it is ! The main reason is that the card has a CMC of 3, allowing the player to start accumulating Card Advantage from the third turn and creating an even smaller response window by the opponent. While the "Go-Wide" strategies are kept in check,
Fall From Favor
becomes an even more efficient card because, commonly, it will "lock" your opponent's main attacker, and make the math on how to keep the crown much more favorable than it would normally be with a creature, since a creature could be removed by the opponent before it could possibly block. In addition, the means to prevent the opponent from becoming the Monarch with
Fall From Favor
outside counterspells or cards that give protection or hexproof are unfavorable patterns such as removing your creature before the enchantment comes into play. In one of my games on this week's Pauper Series, my opponent played a
Snuff Out
on his own
Jhessian Thief
so the enchantment wouldn't hit the battlefield. If the best answer for a specific card on most decks is to remove your own creature or use the card yourself, it's probably because the card is probably stronger than it should be.
Fall From Favor
is such a good card in the current format that decks are starting to splash blue basically to gain access to the enchantment and are putting up some good results: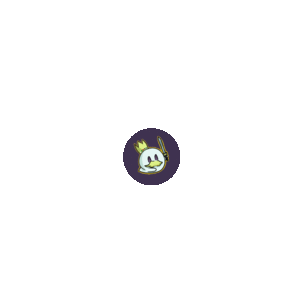 Some versions of Mardu Monarch that had some good results in the last Challanges, for example, had a blue splash to include the enchantment and to be able to stay ahead in "War for the Crown". The last time I remember seeing this type of splash in the format was with
Treasure Cruise
.
So, which decks are benefiting?
The main beneficiaries probably are the Faeries decks, which, if added together in the last fourteen days, make up about 22.7% of the format's Metagame. Faeries has one of the most aggressive openings possible to abuse the enchantment, as it can start the game with
Faerie Seer
in turn 1,
Ninja of the Deep Hours
in turn 2 and the enchantment in turn 3, often taking the only blocker out of the way to attack with the Ninja. However, the deck is extremely adaptable and manages to act differently according to each situation within the game, not necessarily needing to hurry to use
Fall From Favor
as soon as possible.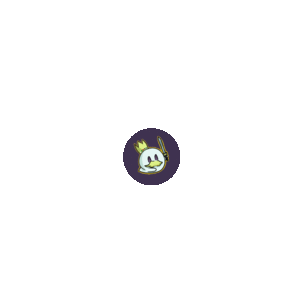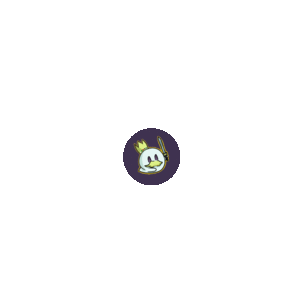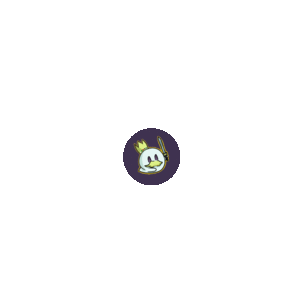 Dimir Delver is another deck that has adapted to using the card as another form of interaction in games, and although the lists are still using
Augur of Bolas
, I particularly believe that the future of the deck includes giving greater priority to the Monarch, since the Card Advantage added to the deck's low cost interactions is significantly more relevant at long-term. Here is the list I used to take second place at last week's Pauper Royale. Ironically, the only change I have considered to make to this list so far is to reduce one
Fall From Favor
and include one more
Azure Fleet Admiral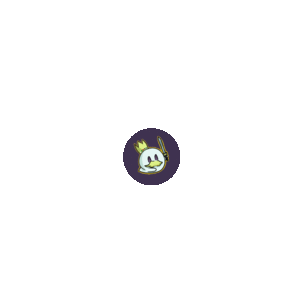 Another deck that clearly benefited from the enchantment was Jeskai Affinity, as evidenced by the player Hamuda who took first place in two consecutive Challanges this weekend: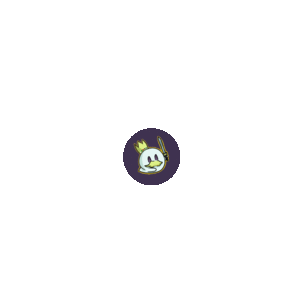 On my point of view, the current metagame, fits perfectly for Jeskai Affinity, as the deck can play a "Go-Wide" strategy that is not punished by
Fiery Cannonade
while it can make good use of the enchantment by being able to maintain the crown for a long time, since it is unusual for the opponent to be able to have a table that is either bigger or wider than yours and / or create favorable exchanges between his creatures and yours, then having to take the risk of taking more damage than he can cause if he choose to try to steal the Monarch. However, Jeskai Affinity is a deck that preys on the lack of specific hate on the part of its opponents' decklists, and can become a relatively bad option within the next few weeks, where a greater amount of
Gorilla Shaman
or
Shenanigans
might be expected on the Sideboards. In addition to these decks, other decks like Tron, Jeskai Ephemerate and Familiars also added
Fall From Favor
to their lists.
So, What should I play ?
There are a few options to try to play in this format that seems to be increasingly represented by the Monarch:
1) Play Monarch
This is the most objective: If you can't against them, join them. More necessarily, play with a deck that uses
Fall From Favor
in the best way possible. Playing Monarch is actually one of the best ways to counteract Monarch cards or decks because it all depends then on whoever has the best board position, most removals or the last Monarch card. If I were to pick a list today, I would probably tell you to play Dimir Faeries, but there are plenty of other options that goes from Mardu Monarch to the recent Gruul Ponza decks and you must define which one best suits your gameplay style. Furthermore, I honestly believe that the full potential for
Fall From Favor
interactions with other cards of the format has not yet been fully achieved yet, and we may see decks with the enchantment in the near future.
2) Go-Wide
The best option to fight Monarch, in theory, is to play with "Go-Wide" strategies, but this strategy has suffered considerable damage with the inclusion of
Fiery Cannonade
to the format, so you have two options:
A)
-> Play with decks that don't care about the Sweeper or manage to get around it efficiently. These decks includes Affinity, Boros Bully and Slivers.
B)
-> Take advantage of that the metagame is gradually moving away from a format where the sweeper is essential in large quantities and use the classic [card] Burning-Tree Emissary) decks.
3) Play decks that either ignore or interact favorably with the enchantment
Decks that use cards that have built-in protection like Bogles, or decks that can protect your creatures at instant-speed like Heroic are options that fit into this category, but aren't the only ones.
Burn is a deck that could reduce its number of creatures or even use creatures that don't mind being tapped, potentially "canceling out" the main punitive effect of
Fall From Favor
while setting a fast enough clock. However, Burn suffers severely against the deck that benefited most from the enchantment: Faeries. I see
Guardian of the Guildpact
as one of the most potential cards in the format today, as it is a card that becomes increasingly difficult to interact in this metagame apart from specific removal spells like Edicts or
Agony Warp
/
Terminate
or decks like Affinity. Thus, I consider the Orzhov Monarch to be a great Meta Call, since it uses a small amount of creatures where the enchantment would work, and can control decks like Faeries with some ease thanks to its mix of removal, recurring sweeper and lifegain. The deck, however, lacks a good clock and can be severely punished against decks like Tron because, even with several disruptive effects and discard spells, the deck gives too much time for the control deck to recover.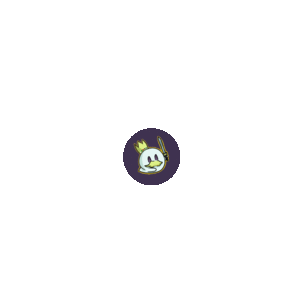 4) Play Control
And by Control I mean pure, hardcore control, those that use very few or no creatures, see for example this list of Dimir Control that was fourth in the last Challange: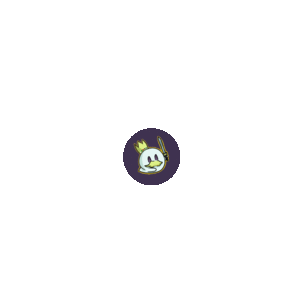 Decks like this make the life of decks that try to capitalize on the enchantment more difficult, as they can accumulate more card advantage and control the table more efficiently, prolonging the game to the point where the opponent's resources become irrelevant.
What can we expect from the future?
Let me make it clear in advance that this topic does not necessarily represent what I would like to happen in the future, but rather a technical analysis considering the facts as they have happened so far and analyzing the latest Wizards' trend of using the banlist as a regulatory instrument, as I mentioned
in this article
. Honestly, I don't see
Fall From Favor
lasting long in the format and I imagine a direct intervention taking place before the end of January. The intervention will probably come in the form of banning
Fall From Favor
, with no further changes to the format at first sight. However, a dilemma might remain: What about Monarch ? In a recent Q&A made through Discord, Gavin Verhey, who is a Senior Game Designer for Wizards, commented that he considers Monarch mechanics busted for 1v1 games because it was not designed for that purpose, and that the only reason why the mechanics are kept in the format is because the deck that best takes advantage of it (Boros / Mardu Monarch) is very unique in how it operates and the deck collaborates in filling the gap that exists in the format when it comes to Midrange decks. But what happens if basically every deck has the Monarch as part of its construction? It is no longer exclusive to some midrange decks and become an essential part of the format, or rather, the Monarch becomes one of, if not THE pillar of the format.
And if that is the case, it is worth consider how Wizards intends to deal with Pauper in the future: Will they consider Monarch to be part of what makes up the format as a whole, as if it were an effect similar to the old "Legendary Rule" where do players compete for wheover gets to keep it, or will they consider that this exact nature of the mechanic makes it polarizing and parasitic to the format? Considering the first option, I hardly see any direct intervention from Wizards until the next broken card comes out, and the community will have to accept that the Monarch is part of the essence of the format and a sub-game that you will have to play in a way or another if you want to compete in the format. If the second option is considered, mainly due to the way the decks try to maintain the Monarch (Sweepers, fog effects), it is very likely that Wizards will choose to make a direct intervention in the mechanic itself to the point of invalidating it for 1v1 games. Something like creating an errata that says: "At the beggining of your end step, if you have two or more opponents, draw a card". This would make the mechanics feasible for what it proposes to do (a political tool in Multiplayer games) while invalidating it for 1v1 games, basically extinguishing the Monarch of the format outside PDH. However, the lack of the Monarch in Pauper would probably pull Tron to even higher levels of representation in the format as the absolute card adantage deck and Gavin himself also admitted in this Q&A that the archetype is on Wizards' radar, but that banning lands would result in a groundshaking-level change in format. Therefore, I do not believe that Tron would be left untouched by this change since the format would already be undergoing a drastic change, and a banlist intervention would be happening on the deck or more necessarily in Urza's lands at the same time as the errata or shortly thereafter. In short:
What I believe that will happen
->
Fall From Favor
will be banned from the format within the next 50 days.
What might happen in 2021
-> If Monarch remains as a predominant mechanic after banning
Fall From Favor
, there will be an errata in the mechanic so that it no longer works outside of Multiplayer games + Banning the Urza lands. I don't particularly like this deliberate method of using the banlist or errata, but it is a possible scenario, if not probable. My problem with this kind of logic is how the format would behave later: You take out Monarch and Tron and that opens up space for other strategies to emerge and, as a consequence, other Card Advantage interactions or new "best decks" will emerge together, and soon there will be other cards that people will start to talk about banning. How long will health and satisfaction with this new format last before they ask to ban
Bonder's Ornament
,
Spellstutter Sprite
,
Stonehorn Dignitary
,
Ghostly Flicker
,
Ephemerate
or
Fiery Cannonade
?
Conclusion
Fall From Favor
proved to be an extremely powerful card for Pauper and caused the impact on Metagame that everyone already expected it to have. As much as I would particularly like to see an adaptation of the format so that it self-regulates, my recent games and the results of the last events have shown that the card is good to the point decks are splashing for it and specific cards or decks in order to combat the immediate value of the enchantment. Time will tell what will happen to Pauper, but I can say that no one will be surprised if we have an update on the format's banlist anytime soon.
Sign in and join the conversation