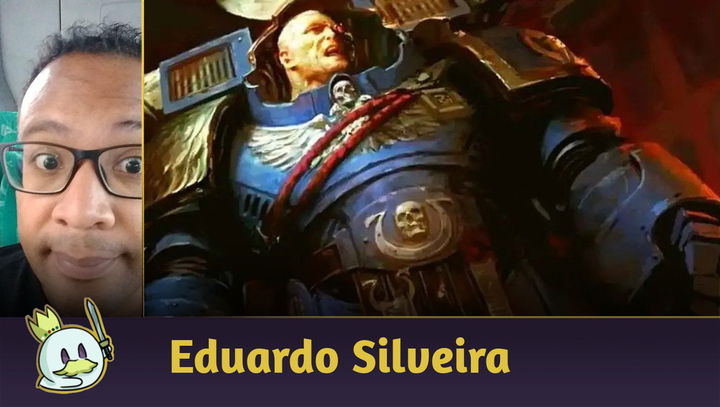 Commander Deck Tech: Marneus Calgar
10/26/22
0 comments
Continuing our analysis of Universes Beyond Warhammer 40,000, we present a suggested deck budget from the leader of the Ultramarines: Marneus Calgar.

translated by Romeu

revised by Tabata Marques
Edit Article
"We are the Ultramarines, the Sons of Guilliman. Whilst we draw breath, we stand. Whilst we stand, we fight. Whilst we fight, we prevail. Nothing shall stay our wrath."
- Marneus Calgar, Chapter Master of the Ultramarines
The
Ultramarines
, the most famous chapter of the
Space Marines
, are the strongest and most honorable among men. They were responsible for ensuring the survival of the
Empire of Mankind
, almost temporarily, after the event known as
The Horus Heresy
. Highly disciplined, the brave sons of Ultramar have remained faithful to the teachings of their
Primarch Roboute Guilliman
for over 10,000 years, and have been the main battlefront since the Empire's founding.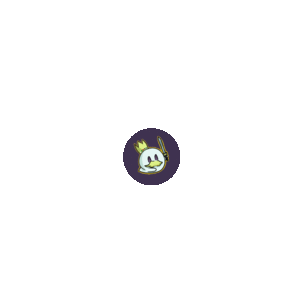 As we might expect from an incarnation of
Ultramarine
nobility, Marneus Calgar is immune to fear. Where lesser men falter and seek protection to avoid being shot, Marneus Calgar takes a quick assessment of the situation, decides the best course of action, and only protects himself when there is no tactically viable alternative. The
Universes Beyond
Warhammer 40k
showcased some of the best commanders of 2022, bringing new options to casual and competitive players alike.
Marneus Calgar
is the representative of the Empire of Mankind.
Getting to Know Marneus Calgar
Marneus Augustus Calgar
, the current Chapter Master of the
Ultramarines
Space Marines, the Lord Defender of the Great Ultramar and the Lord of Macragge, world capital of the Ultramar Kingdom on the eastern shores of the galaxy. Since rising to the rank of Chapter Master,
Marneus Calgar
has employed his talent for tactics in countless campaigns. Unlike other leaders of the Empire, he values ​​his subordinates and doesn't uselessly throw his men at the enemy, and wise, he understands that although victories may start with the general, it is the troops who take the day. Calgar's warriors follow him not just out of duty, but out of the unwavering loyalty his presence inspires.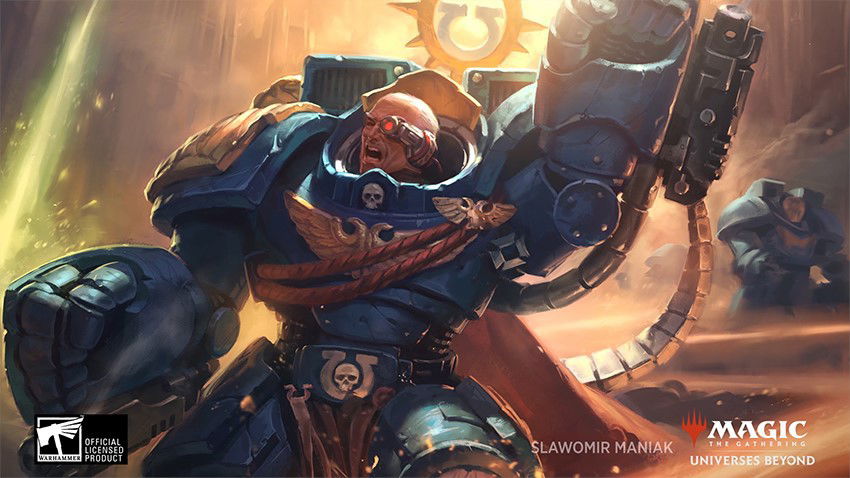 He is believed to be the firstborn
Space Marine
, his feats are so numerous that one would need to travel deep within the fortress-monastery of Macragge, the Fortress of Hera. At its core, where records of the exploits performed by the Ultramarines' greatest heroes are kept, are twenty-eight volumes dedicated to
Marneus Calgar
alone in this shrine, a count twice that of any other Ultramarine except Roboute Guilliman*.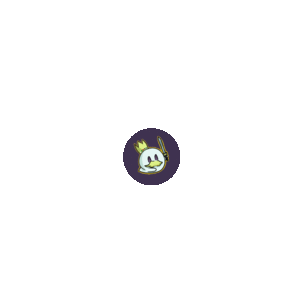 His double strike ability deals massive amounts of damage, bringing back the memory of the late
Rafiq of the Many
, even allowing a Voltron approach, using artifacts and enchantments. Extremely versatile,
Marneus Calgar
is a robust creature whose toughness allows it to survive major damage-based removals and overcome most of the predominant creatures in the format. This new legend stands out for its
flavor words
— flavor words that were introduced to us in
Dungeons & Dragons: Adventures in the Forgotten Realms
, work like Ability words (Flying, First Strike, Double Strike, etc.), granting unique flavor-based abilities. Its presence on the battlefield is immense, creating Astartes Warrior tokens, and drawing cards when generating tokens, brings a lot of value and can set the game up quickly.
Understanding the Deck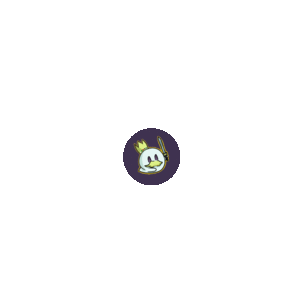 Token decks with the Esper identity
are mostly artifact-centric and thus follow different victory lines. The commander's ability converts tokens into card draws, whether they may be creatures or not, a relevant feature that expands the possibility for sub-themes such as
Treasure
,
Clue
,
Thopter
, etc.
Its second ability generates the possibility of exploring infinite mana themes for creating tokens and drawing cards, working as a finisher and a complement to the first ability. Once we have tokens as the main mechanic, we can explore different methods.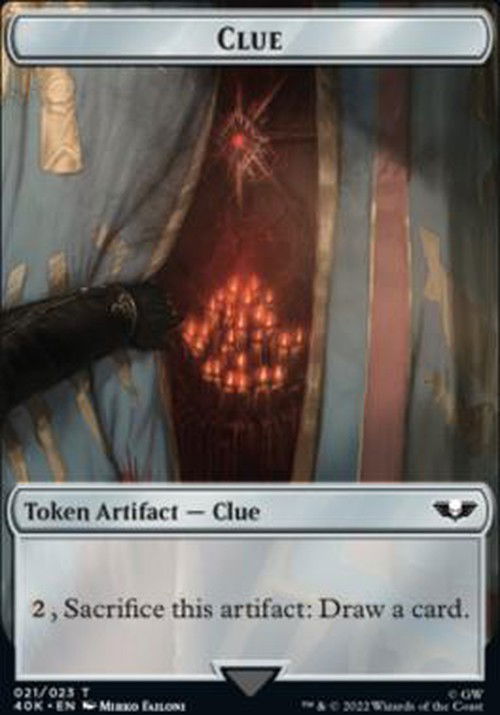 The Budget version we chose isn't centered around infinite mana lines, although they do exist. The option was to follow themes that generate value in a consistent and cadenced midrange game. We chose to follow a line where Clues tokens were prioritized, for the reasons that we will see below.
Draws and Card Advantage
The big draw engine of this deck is the commander
Marneus Calgar
that has in his abilities -
Master Tactician
is a mighty card advantage tool, generating additional draws whenever one or more tokens come into play. Its great ability to trigger interactions over and over again makes this ability unique. Knowing this, we have approximately 40 direct or indirect draw cards in the deck, which ensures the played cards are always replenished, maintaining a resilient development.
Investigate
Investigate is a
Keyword Action
that contains the instruction:
Put a colorless Clue artifact token onto the battlefield with "
, Sacrifice this artifact: Draw a card."
. That is, each time you indicate that you should investigate, it is a separate action generating a different trigger for
Marneus Calgar
. Allowing cards like
Confirm Suspicions
and
Tivit, Seller of Secrets
to draw multiple cards, as well as spells like
Hard Evidence
, which when creating the
Crab Token
draws a card and investigate to draw another. Clues allow you to generate an advantage in aggressive cards throughout the game without having to use cards from your hand and take advantage of the open mana for interactions, avoiding the waste of mana when we choose a more reactive approach instead of proactive, keeping the gas with the passage of the turns. Thinking about exploring this mechanic, we've added an Investigate package: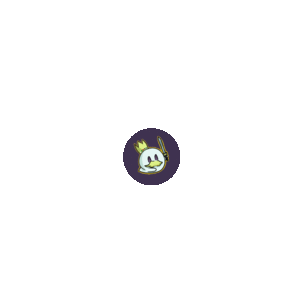 Among the various cards with this mechanic, some deserve a closer look, starting with the land
Havengul Laboratory
: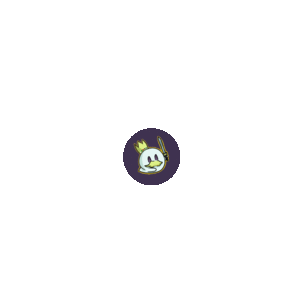 This land allows you to investigate, similar to the
Magnifying Glass
, however we see its real ability when we sacrifice three or more clues in a single turn — a moment when we activate the transformation in
Havengul Mystery
. When transforming, we reanimate a creature from our graveyard without restrictions. When this creature leaves the battlefield, the land reverts to its original form, ready for new use. One of the best ways to sacrifice exactly three
Clue
s is with
Tamiyo's Journal
.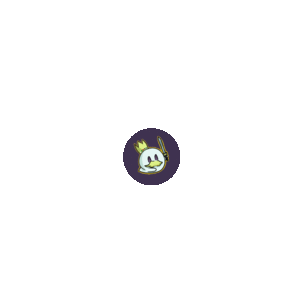 Tamiyo's Journal
produces additional Clue tokens each turn, which can be relevant in lower budget builds, however, its activated ability can tutor any card from the deck directly into your hand. An efficient and powerful card selection, which synergizes with
Eloise, Nephalia Sleuth
.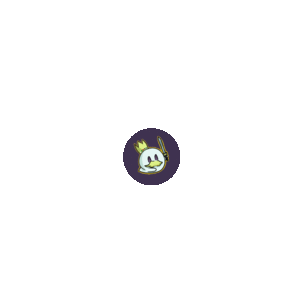 Fighting for the title of main commander of the Clues theme is
Eloise, Nephalia Sleuth
, along with
Dennick, Pious Apprentice
and
Lonis, Cryptozoologist
. Eloise takes advantage of all sacrificed tokens by filtering the deck, acting as a powerful card selection tool. A card that has similar synergy is
Thorough Investigation
, which allows us to venture through the dungeon quickly selecting the most advantageous rooms, creating tons of tokens and consequently drawing even more cards.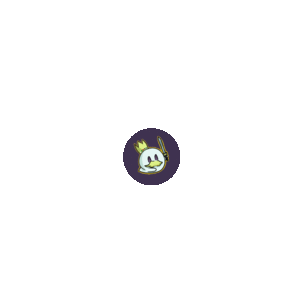 Dennick has a dual role, either acting as a major
severe hate
, or as an essential role in creating clues whenever a creature is sent to the graveyard, no matter where it comes from, which coupled with discards makes a big impact. We can discard cards with
Scuttletide
and
Shorikai, Genesis Engine
effects, generating an explosive advantage.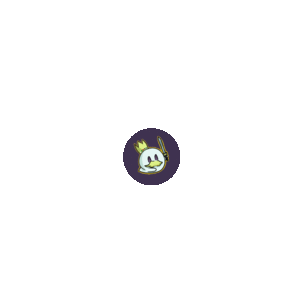 Few cards are as versatile as
Disorder in the Court
, and can be used proactively to trigger powerful ETBs such as
Tivit, Seller of Secrets
,
Wernog, Rider's Chaplain
and
Ethereal Investigator
, whose Enter the Battlefield abilities are similar, investigating a number of times equal to the number of opponents.
Tivit, Seller of Secrets
additionally triggers whenever it deals combat damage to an opponent.
Wernog, Rider's Chaplain
when leaving the battlefield and
Ethereal Investigator
generates
Spirit
tokens whenever its controller draws the second card in a turn. We can use
Disorder in the Court
as a combat trick removing dangerous attackers, exiling opponents' tokens and among other uses.
Forces of the Imperium
We have already covered in detail the pre-constructed Warhammer 40,000: Forces ot the Imperium deck in
a previous article
. Some of the legends available in the precon are powerful commanders, as well as great players on our list. Let's comment on some of them and their possibilities, since they are in the color identity of
Marneus Calgar
and their combos and victory lines can be added to the deck without prejudice to our main strategy.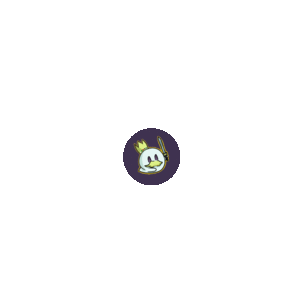 The main commander of the
Forces ot the Imperium
deck -
Inquisitor Greyfax
, which in addition to granting
Vigilance
and an attack boost, has strong field control in her activated ability, which when activated,
Investigates. Its ability can be boosted with
Isochron Scepter
and
Dramatic Reversal
combos, controlling the entire board state.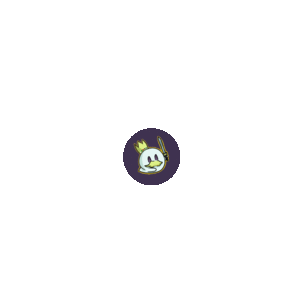 This card has multiple triggered abilities that generate tokens, the first being that creates the legendary demon token, Cherubael.
The second ability investigates a number of times equal to the combat damage dealt by Eisenhorn, and can be exploited by adding buffs, generating a huge amount of tokens. Its command zone abilities go for combo lines with
Time Sieve
, which can be easily added to this deck. In this line, the addition of
Academy Manufactor
is also recommended.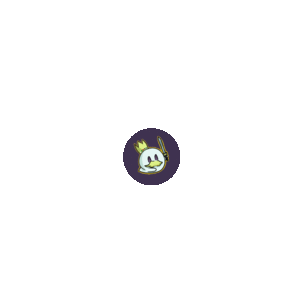 This card is capable of a powerful card selection using the tokens to dig artifacts in the deck, being very useful and efficient in lists aimed at combos with artifacts. Similar to
Glacian, Powerstone Engineer
, with the difference that it doesn't shred the cards, and uses creatures for counting.
Belisarius Cawl
's primary ability utilizes artifacts to create creature tokens powering his strongest ability. We found possibilities of shenanigans with untappers and
Intruder Alarm
.
Manabase
The land package prioritized the use of basic lands and utility lands that were capable of being used the turn they are played, and corrected mana colors. And to maximize its effects, using artifacts for the ramp is the most viable option in color identity.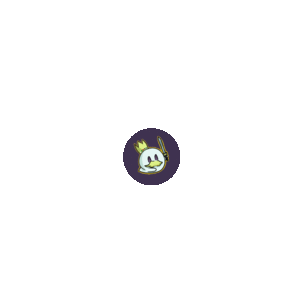 Some creatures, like
Loyal Warhound
and
Knight of the White Orchid
, act as a complement by adding extra lands and
Tezzeret the Schemer
can ramp with its positive ability.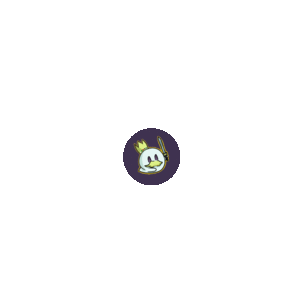 Interactions and Removals
The removals package has as one of its parts
Tezzeret the Schemer
that uses the artifact count to reduce a creature's toughness, increasing power, it's versatile early to mid-game and deals heavy damage with the commander, or even removes indestructible threats.
Oust
penalizes the opponent twice, removing a creature from the battlefield and delaying their game by adding cards to the top of the deck.
Doomskar
and
Terminus
are cheap sweepers for those crucial early game turns.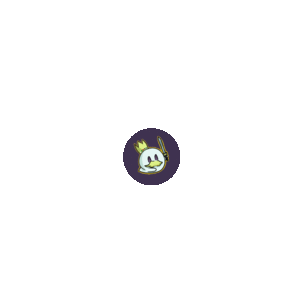 Among the removals, we also have some spells that exile one or multiple permanents.
Rite of Oblivion
can be used more than once,
Disorder in the Court
affects X targets,
Despark
for just two mana removes any non-land permanents with a cost of 4 or greater.
Declaration in Stone
has multiple targets of the same name,
Ravenform
and
Resculpt
deal with creatures and artifacts,
Dispatch
for one mana removes a creature, and
Baleful Mastery
deals with creatures or planeswalkers.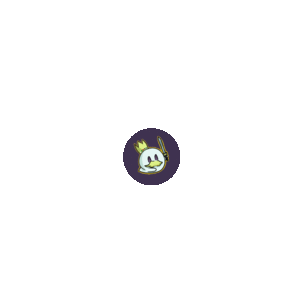 The use of counterspells in casual games is much discussed. However, some spells are too powerful to be played, so we have a small package of interactions for these moments.
The classic
Counterspell
and
Negate
, simple and efficient, and we also have the hidden gems
Unified Will
and
Protect the Negotiators
which rely on the number of creatures in play under our control, ideal for token-themed decks. The "boots" package gained a boost with
Winged Boots
, to accompany the always elegant
Swiftfoot Boots
. Another interesting protection for this deck is Giant's Amulet, given the possibility of creating a creature token when played.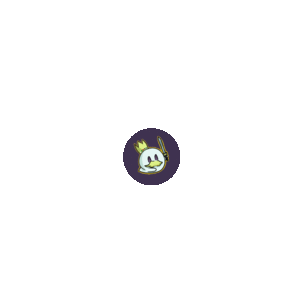 Winconditions
The
Chapter Master
has great synergy with its first ability creating two tokens for
. Although it seems to be a high cost, the tokens have good bodies and vigilance, acting both offensively and defensively, imposing pressure on opponents. The fact that it generates multiple tokens without additional restrictions makes
Marneus Calgar
an efficient combo engine and mana sink to be reckoned with. Our combo option was using
Basalt Monolith
and
Rings of Brighthearth
, generating infinite mana and giving the possibility to activate
Marneus Calgar
any number of times. Other variants have
Heartstone
and a way to animate
Basalt Monolith
, and in this deck configuration we count
Tezzeret the Schemer
and
Rise and Shine
.
The Combo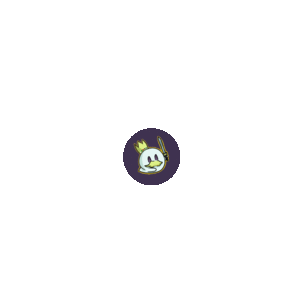 1) Generate
mana with
Basalt Monolith
and use them to untap it. With the untap ability on the stack, use
mana to copy the untap ability of
Basalt Monolith
with
Rings of Brighthearth
; 2) Let the first ability resolve by untapping the
Basalt Monolith
, tap the
Basalt Monolith
generating
mana and then let the second untap ability resolve; 3) Repeat steps 1 and 2 to generate infinite colorless mana.
The variant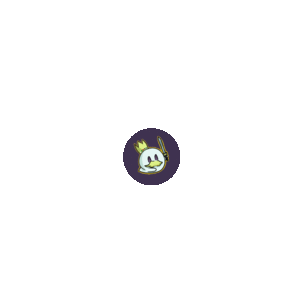 1)
Heartstone
reduces the cost of your creatures' abilities by one mana; 2) Turn
Basalt Monolith
into a creature with
Rise and Shine
; 3) Tap
Basalt Monolith
to add
mana, and pay
mana to untap it. Repeat the process for infinite mana.
Another variant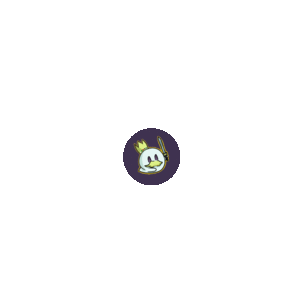 1)
Heartstone
reduces the cost of your creatures' abilities by one mana; 2) At the start of combat: Transform
Basalt Monolith
into a creature with
Tezzeret the Schemer
; 3) Tap
Basalt Monolith
to add
mana, and pay
mana to untap it. Repeat the process for infinite mana.
Winning without the combo
A massive number of creatures ends up being the most common finisher in games with the deck within the current model.
Sedgemoor Witch
,
Alela, Artful Provocateur
, and especially
Thalisse, Reverent Medium
, spawn many creatures during the game. While activated abilities like
Scuttletide
,
Nadir Kraken
and
Marneus Calgar
are the primary ones,
Shorikai, Genesis Engine
and
Belisarius Cawl
are also very useful.
Another card that we need to comment on is the payoff
Junk Winder
, which generates a very efficient board control.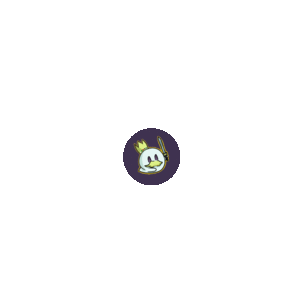 Mechanized Production is a card that can be an important token generator, however, when not removed from the battlefield, it tends to end games on the turn after it came into play, since this aura can be attached to artifact tokens such as Clues and Treasures.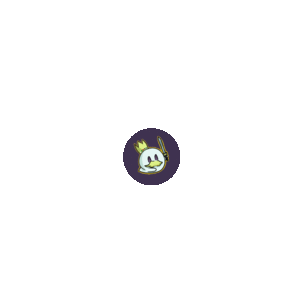 During the tests, this card more than once ended the game after a sweeper played by our opponents, nothing more surprising and lethal than turning all Clue tokens into 4/4 creatures.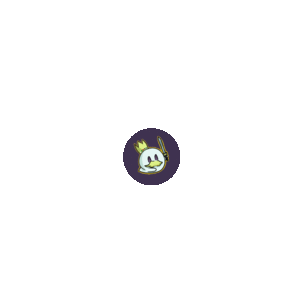 Conclusion
Creating this deck was a very fun experience, after all, Esper is not popularly known for proactive strategies. However, the artifacts theme is something that has accompanied these colors since before the shard was given its name. A perception that I have is that it has been remodeled, giving it more aggression and balance, strengthening its Tempo, creating a trend of midrange decks instead of hard controls, locks and stax, the specialty of these colors for a long time.
Marneus Calgar with high-Power Level
This version is one of the first tested and exploits the commander's interaction with the generated tokens to the maximum, expanding the possibilities of combo and interactions. It's still a casual deck, but within a field with a high-power level. Without major restrictions, we have lines with Ashnod's Altar, Training Grounds, etc. We also have a more consistent plan with an improved manabase, positive rocks, better tutors and faster combo lines like Isochron Scepter, Thoracle & Consultation.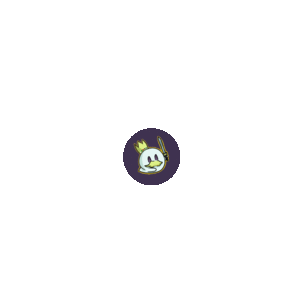 I hope you found some interesting ideas to improve your deck and join the ranks of the Empire alongside the Space Marines. Thanks for reading and good games! Any questions, I'm available in the comments!
The Emperor Protects
!