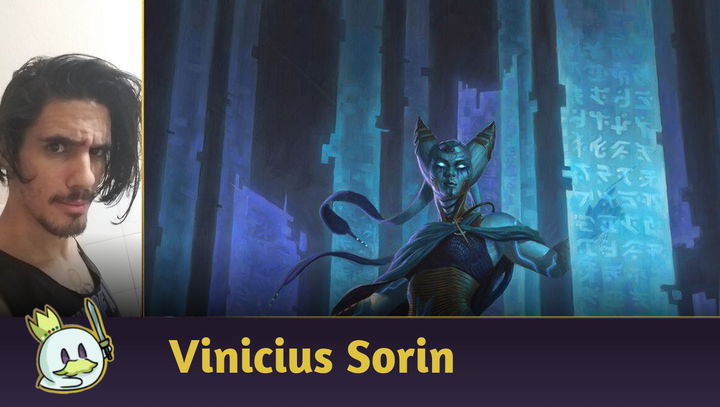 Lore: What is the Phyrexian Compleation
02/02/22
0 comments
Learn why Phyrexians are likely to once again become the next great villains of the Multiverse in Magic: the Gathering lore.

translated by Romeu

revised by Tabata Marques
Edit Article
Kamigawa: Neon Dynasty
is in full swing and in the last few chapters of its lore we had a shocking surprise. None other than
Jin-Gitaxias, Progress Tyrant
personally showed up on the futuristic plane, reinforcing what all those interested in MTG Lore had already speculated since the appearance of
Vorinclex, Monstrous Raider
in Kaldheim: The Phyrexians figured out a way to planeswalk, and they're up to something. In the episodes of
Kamigawa: Neon Dynasty
, written by Akemi Dawn Bowman and available on the official Wizards website, we got more clues that help explain how Phyrexian praetors can travel the planes even without a planeswalker spark, but I won't give any spoilers here.
In addition to the appearance of the blue praetor in Kamigawa, we also have the presence of other important and well-known characters who return. The mysterious
Wanderer
, the villain
Tezzeret
and story hoarder
Tamyio
. However, there is something different about the soratami planeswalker that we know. Something really disturbing and hitherto unprecedented in the history of Magic, noticed as soon as we laid eyes on her card for the first time. She was altered by Jin-Gitaxias himself and reborn as a
completed
Phyrexian... However, she remains a planeswalker!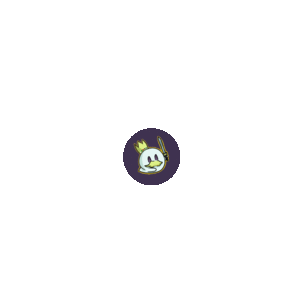 If they already posed a major threat while trapped in New Phyrexia, imagine the damage they can do now that they're capable of converting planeswalkers. They have the potential to become the next big threat to the multiverse. I am particularly excited about this possibility and, in a way, I even expected Phyrexians to take on the role of great villains, as it had become vacant after the defeat of Nicol Bolas in War of the Spark. But I must confess I was hoping for something more orthodox, like planar portals or something. For those familiar with a Phyrexian background, this revelation about Tamyio probably sounds daunting. However, Phyrexians have not been a major theme in Magic: the Gathering since the last Mirrodin block, completed in 2011 in the
New Phyrexia
set. There were 11 years of hiatus, where the attention of the crowd was focused on other events involving the Gatewatch and other great villains, such as the Eldrazi or Nicol Bolas. It is natural that many do not remember or are even aware of the real threat they pose to the Multiverse. Today, I will refresh your memory and
understand how these enemies operate, what their goals are and why they are now more dangerous than ever
.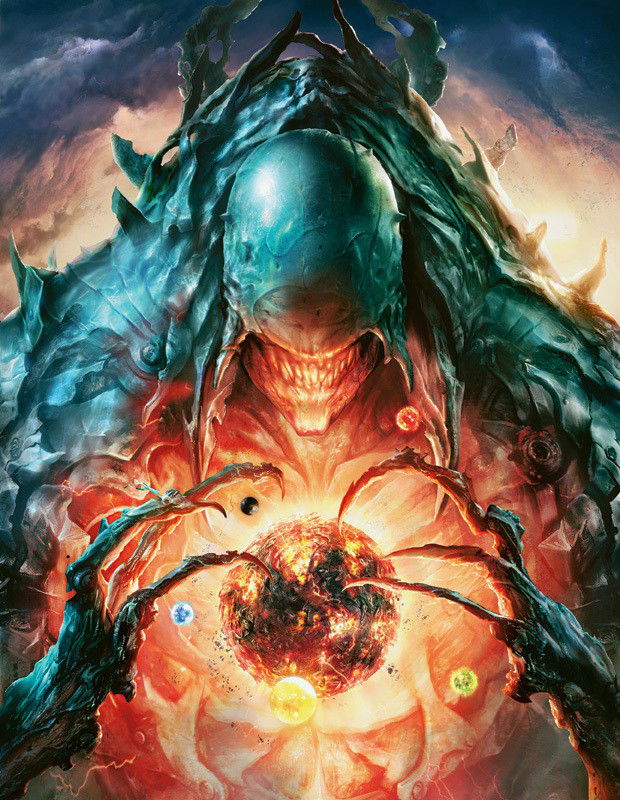 Phyrexia's Origin
Phyrexians are a creation of
Yawgmoth, Thran Physician
. Initially, a human doctor from Thran, an ancient empire on Dominaria, Yawgmoth was noted for his brilliance and his grossly twisted morality and lack of ethics. He was a eugenicist, and he believed that organic life forms were weak and should then evolve into a state of perfection where flesh would give way to metal. Yawgmoth and his followers were eventually driven from their land and exiled to an artificial plane thousands of years ago. He named the plane Phyrexia, and for millennia he reshaped the landscape and its inhabitants to his pleasure, turning it into a great macabre industry of metal, oil, and smoke. There he was like a god - the Father of Machines - and he designed a grandiose plan of revenge and expansion of his ideology.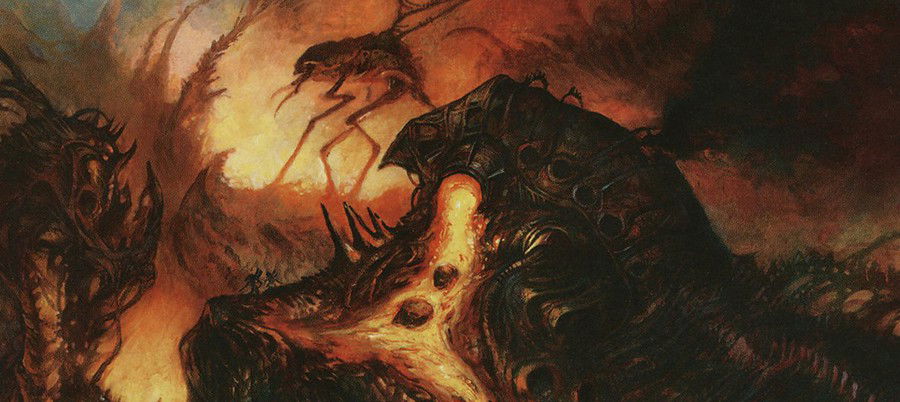 The Glistening Oil
His people, the Phyrexians, were mechanized creatures artificially created from a virulent substance called
Ichor
or
Glistening Oil
. Ichor is not only used as a primary fuel and food source for Phyrexians, it also has the nefarious property of corrupting everything it touches. It can convert flesh to metal and eventually transform living beings into Phyrexians. Once converted, they are reborn as soulless minions subservient to the dogma and will of Phyrexia, utterly devoid of humanity or individualism.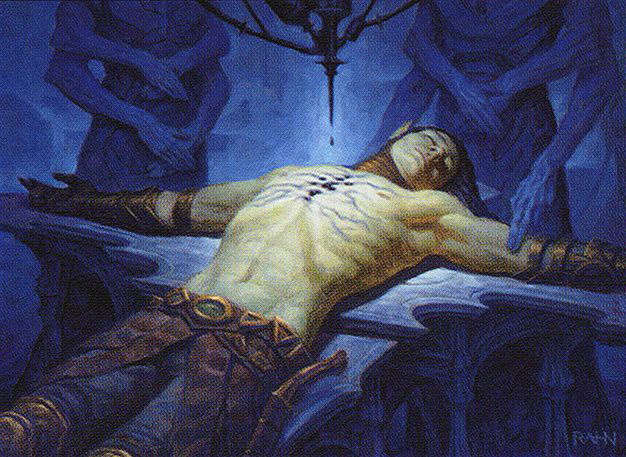 Expansion and Fall
Yawgmoth's plan then involved spreading his "Great Perfection" beyond Phyrexia; especially to
Dominaria
, his homeland from which he was expelled. He had ancient Thran technology, which allowed him not only to build devastating weapons, but also to build planar portals that allowed him to carry out invasions to other worlds and enable a campaign of interplanar warfare developed over a millennium. The culmination of this campaign was the great Phyrexian Invasion of Dominaria (told throughout the
Invasion, Planeshift
and
Apocalypse
sets of the early 2000's, one of the biggest events in the history of Magic: the Gathering lore). The war killed millions and caused unprecedented destruction, but at last both Yawgmoth and the plane of Phyrexia were destroyed, putting an end to the Phyrexian threat for a time.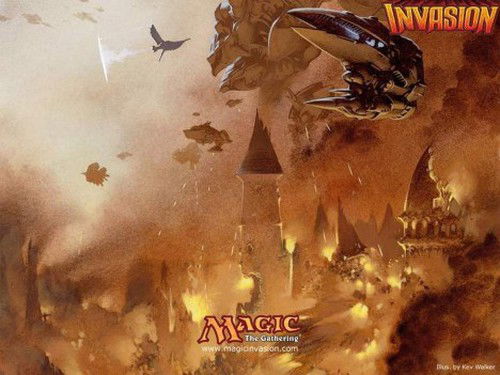 The New Phyrexia
Years later, the planeswalker golem
Karn
- whose heart carried Glistening Oil - creates his own artificial plane made entirely of metal, later renamed Mirrodin. On one of his visits to the plane, Karn accidentally leaks some Ichor from his heart, which unleashes a slow and irremediable corruption that would soon spread across the plane, contaminating its inhabitants and turning Mirrodin into a
New Phyrexia
.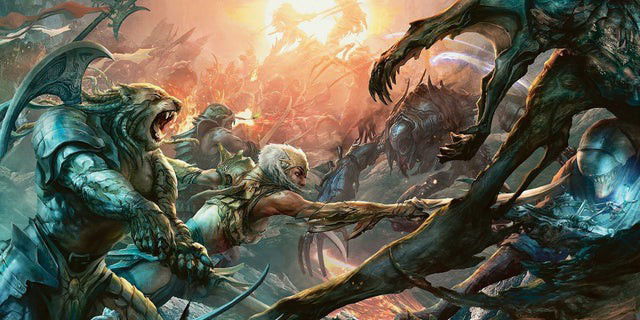 The new Phyrexians, however, adapted to the morphology of their new home. While the original Phyrexia created by Yawgmoth was a plane entirely aligned with black mana, New Phyrexia is influenced by all five colors of mana, which has resulted in an inevitable split of Phyrexian society into five factions. Each faction has its own interpretation of
Phyrexian perfection
and its own leader, called a
praetor
. The five praetors harbor rivalries with each other, which eventually leads to disputes over the control of the fate of New Phyrexia. These conflicts have somehow ended up keeping Phyrexians more occupied with themselves than with expanding on other planes, but that seems to be changing.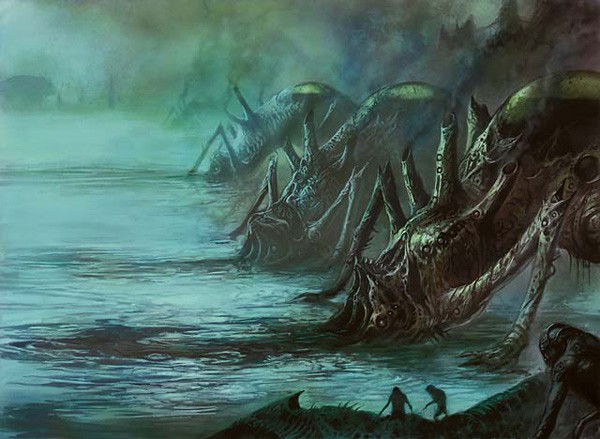 The Great Phyrexian Evolution
Phyrexians are obsessed with the idea of ​​perfection, grounded in the eugenics perception that meat is perishable and doomed to disease and death. The evolutionary process for this weakness condition to be overcome is called
phyresis
. It starts from the moment the creature comes into contact with the Glistening Oil and can spontaneously evolve as a disease, or be induced by procedures supervised by other Phyrexians. The result is
compleation
, when all the organic parts of the body are replaced by artificial counterparts. Flesh gives way to metal and fluids become ichor. The being retains its memory and personality, but loses its soul.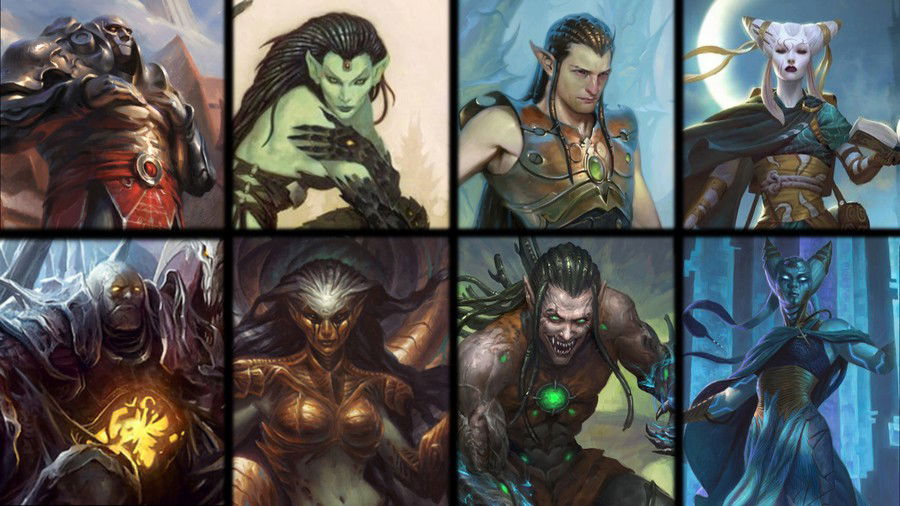 The word "compleation" sounds like a misspelling, but it isn't, as Doug Bayer explains in his 2011 piece "A Linguistic Look at Besieged" published on the Wizards website:
"In Magic, compleat (...) is the term for the process of making one become Phyrexian, or the state of being "perfected" by Phyrexia. Phyrexia is not just a necrotech civilization of horrors - it is also a way of thinking, a perspective on organic meat and what makes an organism the best it can be. Phyrexians absorb and transform their victims not just to rule the plane, incomplete."
- Doug Bayer
Compleation and Planeswalkers
As the individual's soul is destroyed in the process, it was originally impossible to
compleat
a planeswalker and maintain it with its spark, as it is contained within the soul. This has kept Phyrexians contained since the days of Yawgmoth, forcing them to resort to difficult-to-build planar portals. However, Jin-Gitaxias discovered a way to compleat a planeswalker without destroying its soul using
The Reality Chip
. He used this procedure to compleat Tamiyo, which became the first Phyrexian planeswalker.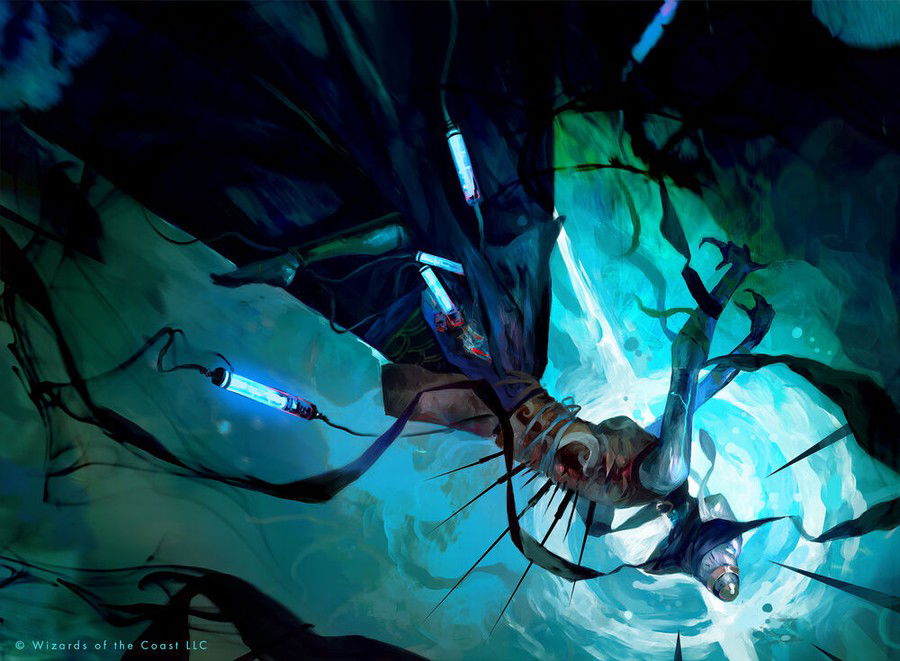 Compleated Characters
In addition to Tamiyo, other characters have already been completed by New Phyrexia, returning with new Phyrexianized versions and many more to come in the future. Here are some examples:
Karn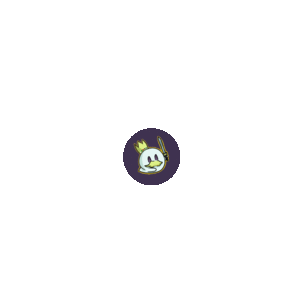 Years after Yawgmoth's fall in the Phyrexian Invasion of Dominaria, the golem
Karn
- whose heart carried glistening oiloil - created his own artificial plane made entirely of metal, later to be called Mirrodin. On one of his visits to the plane, Karn accidentally leaks some Ichor from his heart, which unleashed an irremediable corruption that slowly spreads across the plane, contaminating its inhabitants and transforming Mirrodin into New Phyrexia. Karn himself was unable to escape and also succumbed.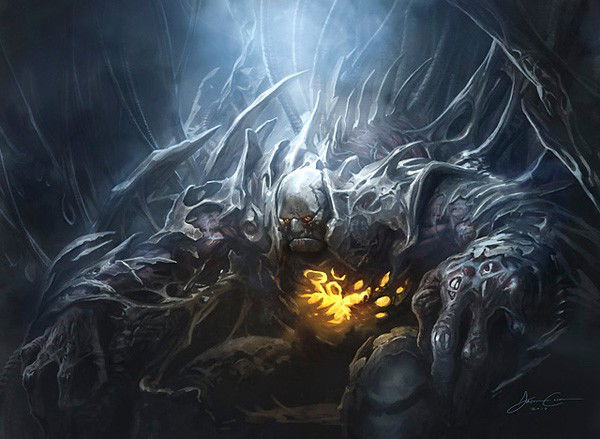 Bright oil leaked from his heart, shifting Karn's silver body as he sat on his throne. But as the Phyrexian Praetors and their minions vied for him, each trying to use him to further their own causes, Karn had a moment of clarity. He sent a mechanical guide to lead Venser and his group to the fully corrupted core of the plane once called Mirrodin. After many hardships, they found the golem and managed to save it, at the cost of Venser's life and spark, which replaced Karn's corrupted heart with his own. Now, Karn journeys across the Multiverse searching for a way to right his wrong and destroy the Phyrexian menace once and for all.
Glissa Sunseeker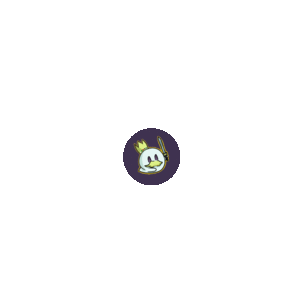 Glissa was a powerful elven warrior in Mirrodin who sought to avenge her family's murder. She was one of the great Mirran heroines during the events of the
Mirrodin
block, and one of those responsible for defeating
Memnarch
. After becoming trapped in Mirrodin's Core - the epicenter of the Phyrexian infestation on the plane - Glissa ended up being corrupted only by her proximity to the glowing oil. Completed by
Vorinclex, Voice of Hunger
, she became the praetor's champion and an extremely powerful warrior for Phyrexia.
Kaldra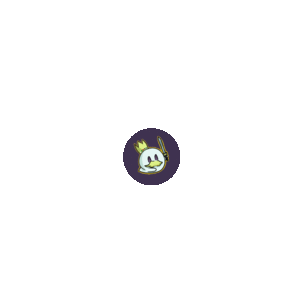 The Champion of Kaldra was a gigantic Mirran avatar composed of blue-white plasma that was summoned by
Glissa Sunseeker
after she collected the three Kaldra artifacts (a helmet, a shield, and a sword). In New Phyrexia, the artifacts of Kaldra fell under the control of the Phyrexians and were turned into living weapons. Glissa was able to restore them and created a creature made up of germs from them. The newest champion of Phyrexia will be strong enough to rival the original Champion of Kaldra in power, or be defeated and someone stronger will claim the artifacts.
Ezuri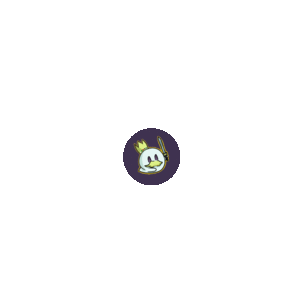 Ezuri was a Viridian elf who became a hero after Mirrodin's compleation. Though he was among the first on the plane to detect the invasion, he was eventually captured and completed by the blue-aligned faction from Jin-Gitaxias. After an excruciating process of transformation, Ezuri became an agent of the will of New Phyrexia. As the 'Claw of Progress', he now seeks to extend the Phyrexians' gift of "perfection" to their former allies.
Atraxa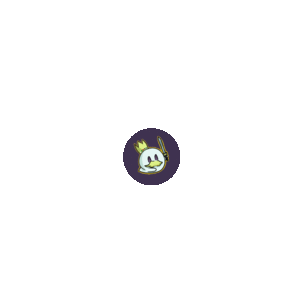 Once a Mirran angel who opposed the corruption of Phyrexia, Atraxa was captured while single-handedly guarding a Mirran retreat. The praetor
Elesh Norn, Grand Cenobite
honored the angel's tenacity with the blessed gift of Phyrexian completion and invited other praetors to contribute. While
Urabrask the Hidden
declined,
Jin-Gitaxias, Core Augur
,
Sheoldred, Whispering One
and
Vorinclex, Voice of Hunger
agreed to join the efforts, and Atraxa was born, as an inspiring testament to Phyrexia's unique purpose.
Skithiryx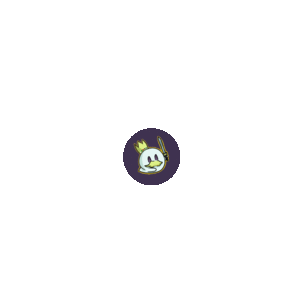 Skithiryx is a Furnace Dragon from Mirrodin. He is a skeletal, undead Phyrexian abomination, with green necrogen coming from his rear burners instead of red mana. The dragon is also capable of speaking in a deep, husky voice, and cries tears of glistening oil to infect those who cross its path.
A Threat to the Multiverse
In the past, Phyrexians used planar portals to invade other planes and spread their corruption. However, after the Mending that followed Dominaria's temporal crisis, the laws of the Multiverse were restructured in such a way that planar travel became even more difficult. The planar portals that once enabled the Phyrexian Invasion would no longer function in modern times, which would condemn the new Phyrexians to an existence limited to their plane of origin in New Phyrexia. But, as we can see with the unfolding of the latest events since War of the Spark, the praetors apparently were not content with such a fate and are working with planeswalkers to make their interplanar expansion possible.
In addition to the addition of Tamyio to their ranks, we see that Tezzeret has allied with jin-Gitaxias and has been using the
Planar Bridge
- capable only of transporting inorganic or dead matter - in favor of the Phyrexians. There's no way to be sure of Tezzeret's real intentions with the Phyrexians and vice versa; but we have plenty of room for speculation. If you want to know the full story about Phyrexia, Romeu made an article back when
Vorinclex, Monstrous Raider
was first revealed where he explains the entire
Phyrexian arc
, from its origin to the present day (back at the past year). What do you think is out there regarding Phyrexians? What are their expansion plans, and how should the pieces that were introduced move on this board? I look forward to your theories here in the comments box below.