The first Pro Tour of the year featured competitive events for the Phyrexia: All Will Be One
Draft and Pioneer Constructed formats, with six total rounds for the former and up to 10 Swiss rounds for the latter spread through the event's three total days. Players could win invites through Regional Championships or MTG Arena Weekend Qualifiers, and several incredible players were in attendance, including Hall of Famers Shota Yasooka and Reid Duke.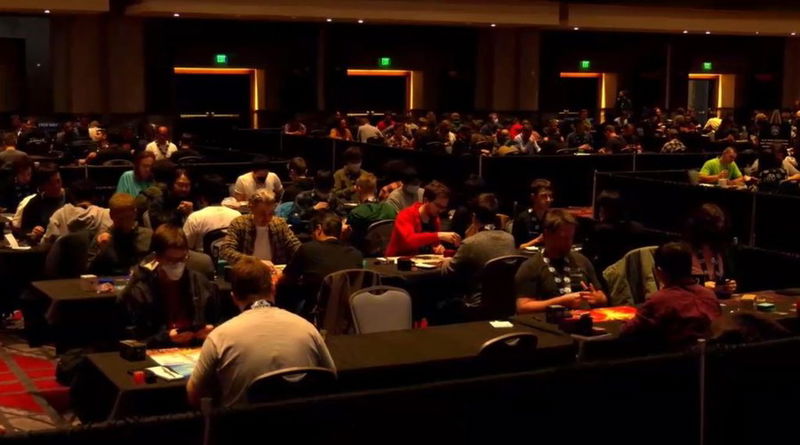 But not only fame and glory were on the line for these players and the other attendees of the event: World Championship Invites could be earned through a few different ways. If players could earn match points throughout the whole event, so they could hopefully be on the Top 32 list at the end of the season and this way get their entry to Worlds, or they could try and achieve a 12-4 score during the Swiss rounds, as well as getting into the Top 8 of the event.
Day 1: February 17th brings an Underdog
With rough competition on the horizon, players set up their gears to battle in three rounds of Phyrexia: All Will Be One Draft, and later on, in the eventual 5 rounds of Traditional Pioneer. To qualify for the second day of the event, players had to achieve 4 wins total in the first day. Expectations were high as several famous players achieved undefeated status in the first draft, including Gabriel Nasif, Tristan Wylde-Larue, Shota Yasooka, Takumi Matsuura, David Inglis, Chris Ferber, but one fairly unusual name stood out from the most for his choice of strategy: Benton Madsen and his "Selesnya Auras".
Madsen, who picked WU Artifacts for the ONE Draft, started playing in 2012 and had already competed in a few tourneys himself, including an Online Mythic Championship. He came into the Pro Tour incredibly grounded, and claimed in an interview after the draft that he just wanted to have fun and get to draft on Day Two.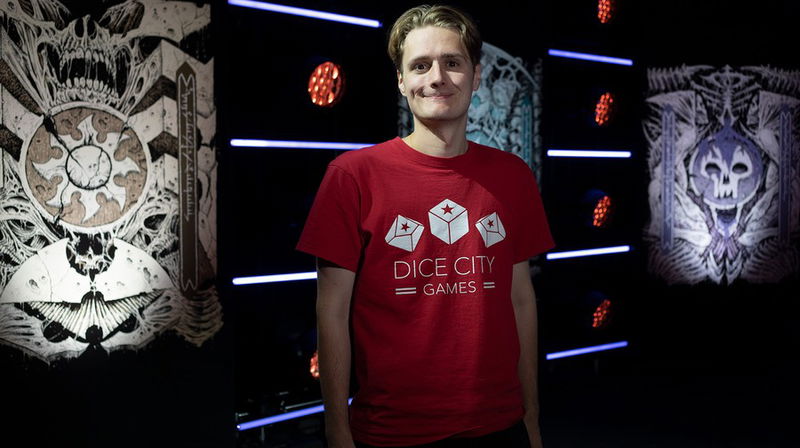 For all he knew, his pick, which he confessed he "picked a friend's brain last night over dinner", could easily land him a 0-8 or a 8-0. Thankfully for him, his perfect score of 8-0 granted him access to the tournament's second day, and all of his goals were accomplished by day 1.
"Selesnya Auras" as he conned himself, presented a fearsome challenge for other Pioneer meta decks, and got the job done with his powerful Skrelv, Defector Mite and Light-Paws, Emperor's Voice interaction. It was a list previously seen in the hands of Regional Championship Top 4 competitor Michael Letsch, but fairly tuned and updated by Madsen.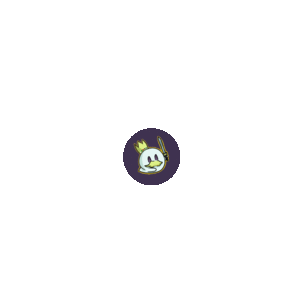 Madsen later went on to comment on why the experience was so important to him:
"Top 8ing a tournament on Magic Online is amazing, but your heart isn't beating out of your chest the way it is in person. I like that discomfort."
- Benton Madsen
Final standings went as follows: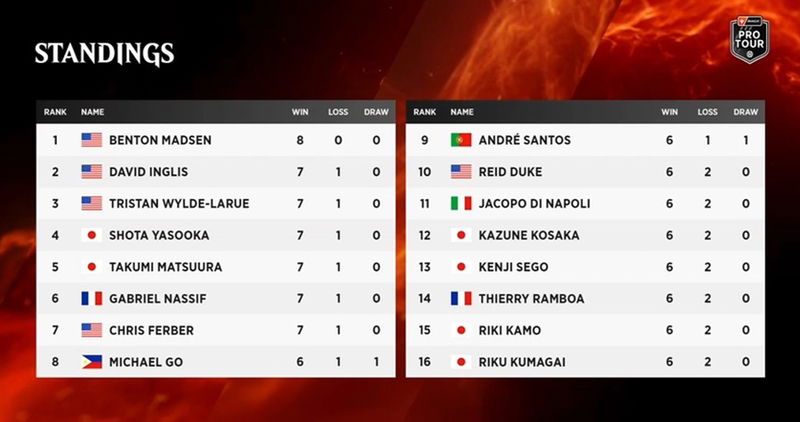 Day 2: Top 8 is formed on February 18th
The second day started with a harder challenge for all competitors alike. Now that half of the player pool had been cut for the second day, and the player groups were even more competitive, with several of the best players in the world competing alongside hopeful players, 5 rounds, three of ONE Draft and two of Pioneer, stood between them and the Top 8.
Eventually, after a tough battle between teammates Reid Duke and Gabriel Nassif, and many more exciting moments, a Top 8 was formed with a few of the best competition Magic has to offer worldwide. Shota Yasooka, one of the most dreaded foes, has so far earned half a million in his Magic-related endeavors, and almost managed a perfect score for the first 13 rounds, managing to get 12 wins out of 13. Nathan Steuer is the current World Champion.
Check out their decklists below:
Shota Yasooka - Rakdos Midrange - Score 15 - 1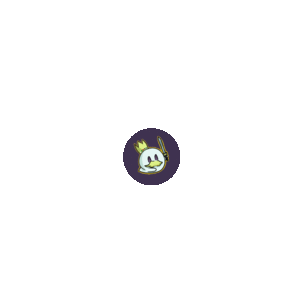 Reid Duke - Izzet Creativity - Score 13 - 3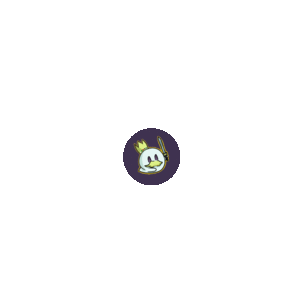 Benton Madsen - Selesnya Auras - Score 13 - 3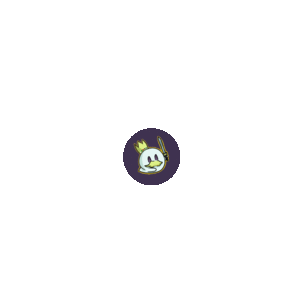 Takumi Matsuura - Mono-White Humans - Score 13 - 3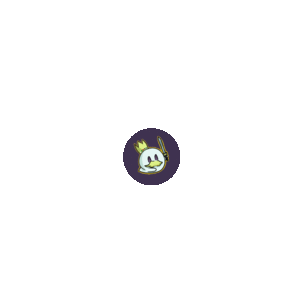 Nathan Steuer - Lotus Field Combo - Score 12 - 3 - 1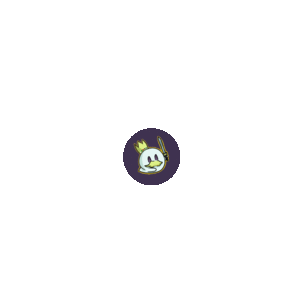 Chris Ferber - Lotus Field Combo - Score 12 - 4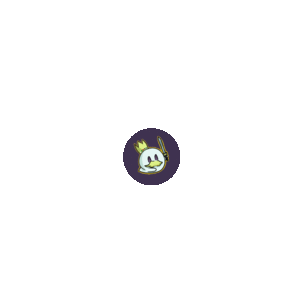 Derrick Davis - Enigmatic Fires - Score 12 - 4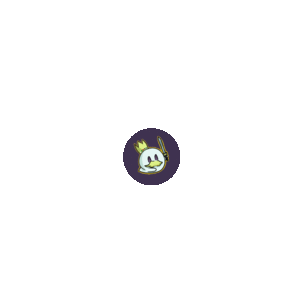 Gabriel Nassif - Izzet Creativity - Score 12 - 4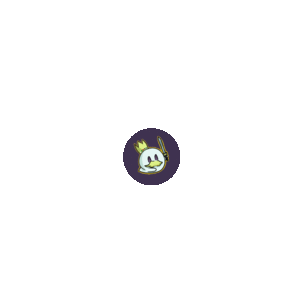 The final standings went as follows: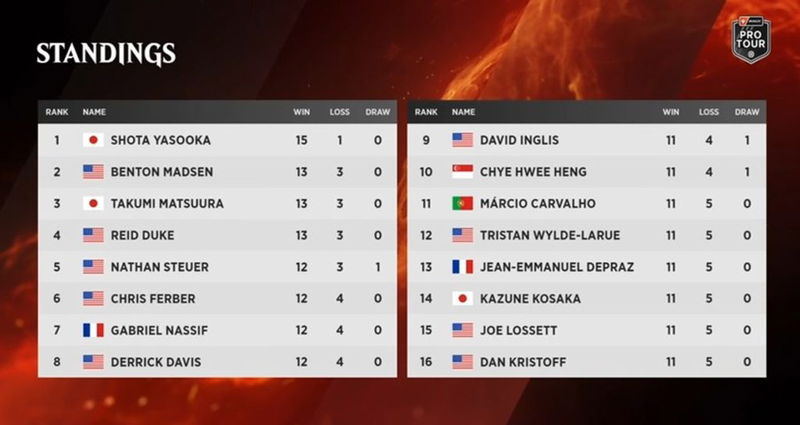 Day 3: A Winner is Crowned on February 19th
For the final day of the event, the Top 8 faced each other in a riveting single elimination bracket. Early on, the bracket looked like this as competitors geared up for their battles: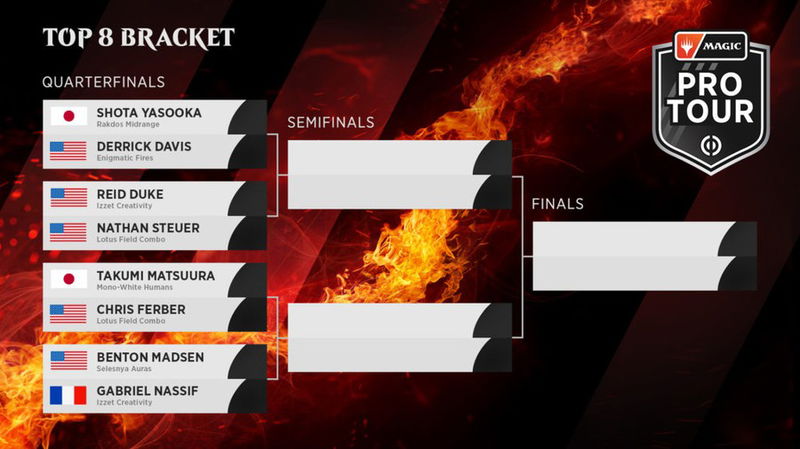 At the end of the day, though Madsen managed to bring his Selesnya Auras all the way to the top, Reid Duke got 1st place in the Magic: The Gathering Phyrexia Pro Tour!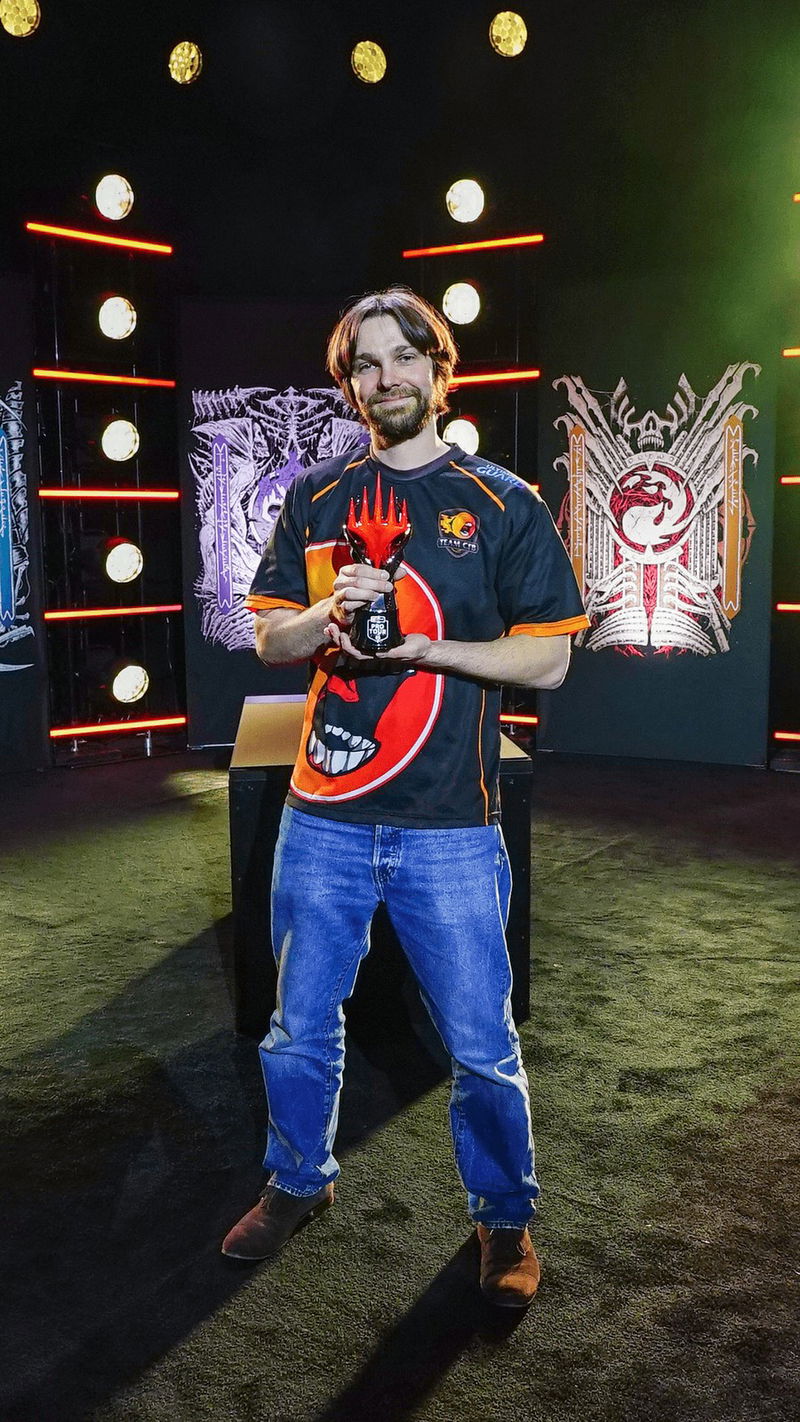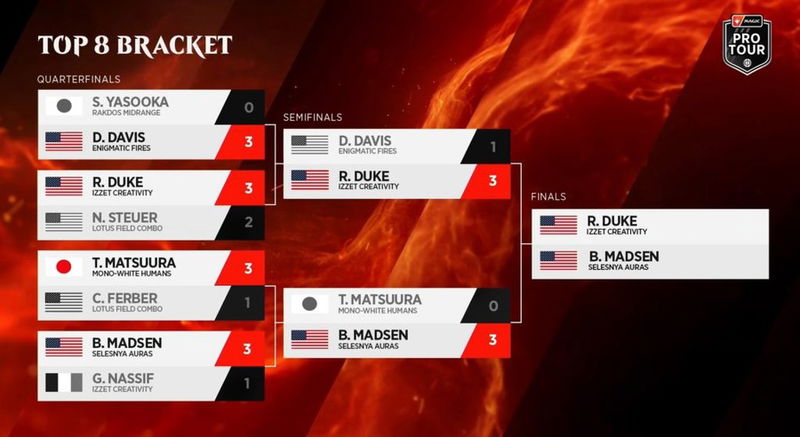 Meta Analysis and Interesting Lists
The metagame for Pioneer can be very diverse, as it doesn't rotate and is based on sets from Return to Ravnica onwards. It has its own banlist, with a few of the most notable bans being the fetch lands. The most used deck was Rakdos Midrange, composing 15% of the meta game, which is a sensational metric for diverse metagames. Though blue was considered to be the weaker color going up to the event, actual practice showed it was one of the strongest ones.
A few of the most used cards in the event were Blackcleave Cliffs, Copperline Gorge and Razorverge Thicket, as indicated on the official website.
Check out below a few of the main stats from the tournament: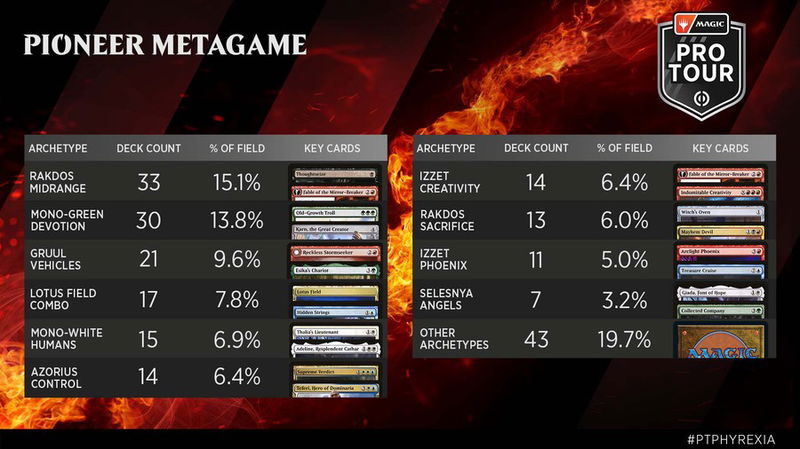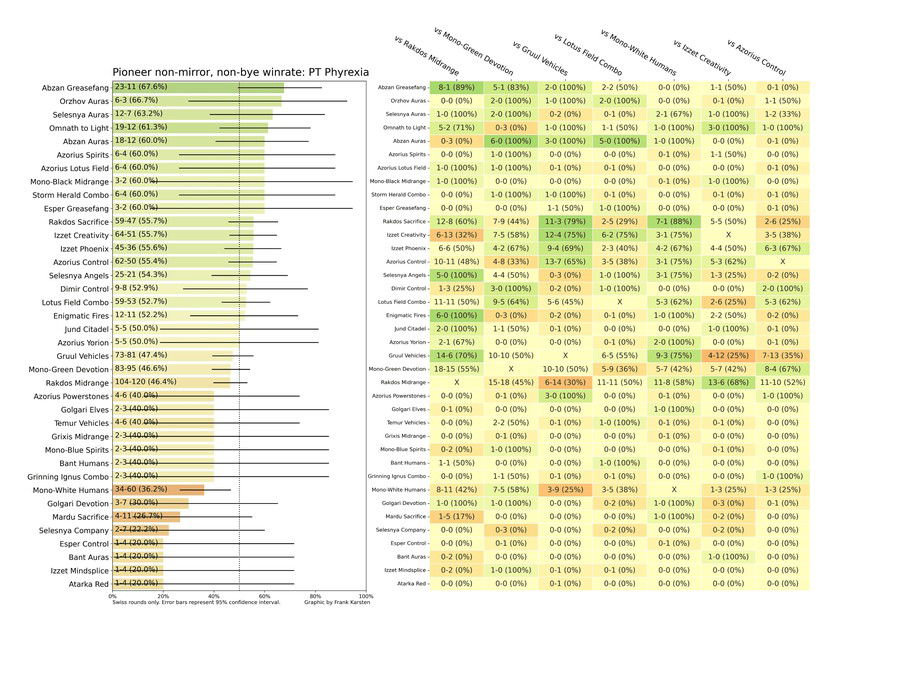 A few of the spiciest Pioneer decks seen, however, had very interesting strategies, including Abzan Auras, by Simon Nielsen, and Izzet Mindsplice, by Chris Botelho, besides many more: