If you were, like many card game players in their youth, a Yu-Gi-Oh! player or Pokémon player, the concept of "tins" isn't all that foreign to you. These products offered you something to store your cards in the shape of beautiful themed metal tins, and included a few extra products such as boosters, promo cards or even an exclusive theme card.
For Magic: The Gathering, though, this concept was still something that Wizards of the Coast hadn't explored in over thirty years of Magic. Until now.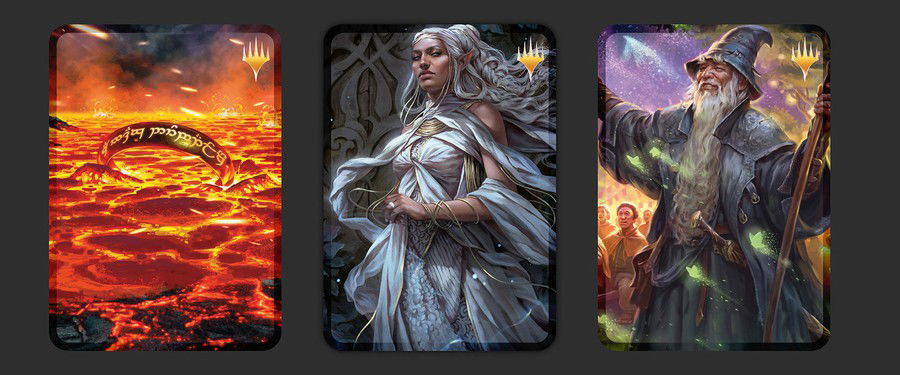 Just this Monday, August 28th, Wizards of the Coast announced that they would be releasing tins as part of a promotional event, themed around an expansion which is set to become their highest-earning set yet: Lord of the Rings: Tales of Middle-Earth
.
These tins will be available in select Walmart and Meijer stores across the U.S.A. and Canada, and they will also be available on Walmart's online website. There are still no reported prices, but there has been speculation stating they'll cost around $20.
In this tin, you can expect "3 The Lord of the Rings: Tales of Middle-earth Set Boosters and 2 accompanying non-The Lord of the Rings: Tales of Middle-earth promo cards: Lathril, Blade of the Elves (available for first time with the foil-etched treatment) and Llanowar Elves (with modern art in a retro frame)."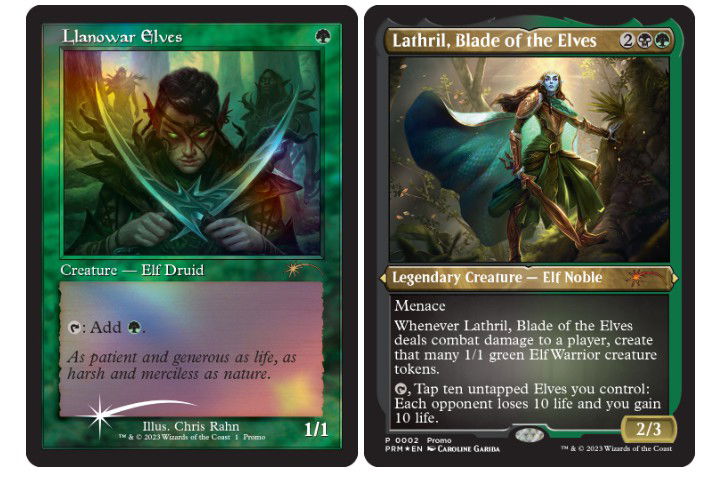 Overall, the reception has been good online, with fans praising the choice of promo cards, as both cards are desirable in Commander and other formats, and appreciating the nostalgia factor of a "tin" for Magic: The Gathering. Some criticized the focus on the U.S.A. and Canada, as the tins won't be available anywhere else, but most were pretty excited about this new product.
The tins will be available from September 1st onwards.