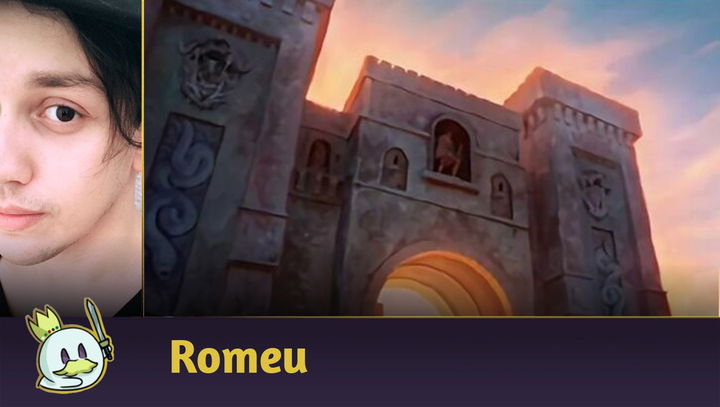 Pauper: Azorius Caw-Gate Deck Tech & Sideboard Guide
05/07/22
1 comments
Caw-Gate was the big news on this weekend's Pauper Challenge, taking advantage of one of the most underrated cards in the new Commander Legends to make any creature a threat!

By Romeu

translated by Romeu

revised by Tabata Marques
Edit Article
Have you ever heard of
Caw-Blade
? Over a decade ago, Standard was totally devastated by an archetype that mixed Control elements with one of the most powerful Tempo plays available at the time, with an extremely consistent core that led a skilled pilot to achieve great results in the tournaments of the time, and creating a Metagame based on the best deck against the rest trying to beat the best deck — where that archetype, the Caw-Blade, emerged victorious.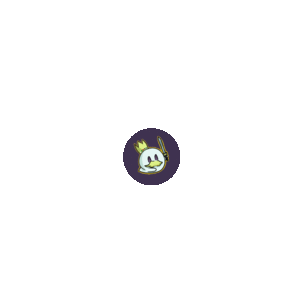 What made Caw-Blade so powerful was its base that combined the best Planeswalker released at the time with Shuffle effects that mitigated the "drawback" of its best ability and the potential to turn mere 1/1 creatures into threats.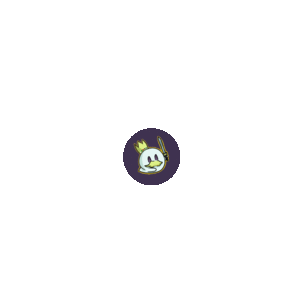 Basically, joining
Jace, the Mind Sculptor
with
Squadron Hawk
made it possible to remove useless pieces from your hand and reshuffle the deck, drawing new cards the next turn while you virtually gave access to most of the parts on its list — this interaction also happened with
Stoneforge Mystic
. Speaking of which, the pieces fetched by one of the most powerful white 2-drops in the game's history, in particular
Sword of Feast and Famine
, which made
Squadron Hawk
s and any other small flying creature (like
Inkmoth Nexus
) a real threat, as the "on-hit" effects of the Mirrodin swords stacked up quickly and even allowed for some absurd Tempo plays, such as activating your
Celestial Colonnade
, attacking with both creatures and then untapping your lands, among other possibilities that put the Caw-Blade far ahead of the other archetypes, leading to the fateful ban on
Jace, the Mind Sculptor
and
Stoneforge Mystic
at a time when interventions in Standard were still taboo.
And why are we talking about Caw-Blade in a Pauper article?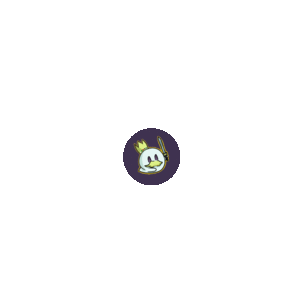 Because
Brainstorm
with Shuffle effects is still one of the most powerful card selection methods in history (so much so that, in Pauper,
Evolving Wilds
and
Ash Barrens
are used extensively with
Brainstorm
), and for a decade, players have tried to create their own versions of "Caw Blade" with
Bonesplitter
,
Trinket Mage
, among other options that have never been very successful since
you are running bad cards to make other cards good
— a method that tends to have disastrous results. What made Caw-Blade excellent was that all of its pieces justified themselves while interacting perfectly with each other, and even
Squadron Hawk
had its amplified value because any equipment found by
Stoneforge Mystic
at the time was infinitely superior to a
Bonesplitter
. In this sense, we could even say that the equipment was the worst part of the Caw-Blade since they didn't do anything on their own and this was mitigated by not needing more than one copy of each sword, in addition to getting rid of them with
Jace, the Mind Sculptor
when needed. In Pauper, we don't have
Sword of Feast and Famine
. So, to resort to equipment with
Squadron Hawk
, you need to compromise too much for this strategy to work with equipment. But what if, instead of spending spell slots, we have our "payoff" attached to something you naturally already want on your list, like lands? That's what Zoohn tried to establish with what we might call
Caw-Gate
.
The Decklist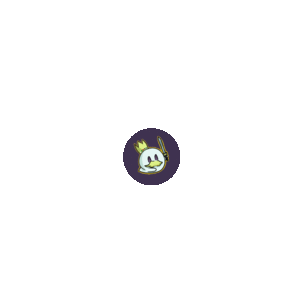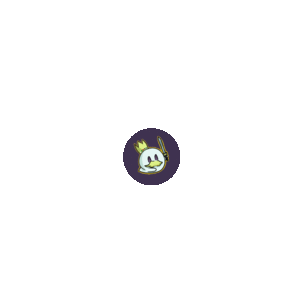 I must admit that when I wrote my
set review for Commander Legends: Battle for Baldur's Gate
, I underestimated the interactive potential that the new Gates have with each other, only mentioning them as "alternate versions of the Thriving Lands that interact positively with Dragon's Maze's Gatekeeper cycle" — And I was severely wrong by disregarding the potential of a recurring pump attached to a land.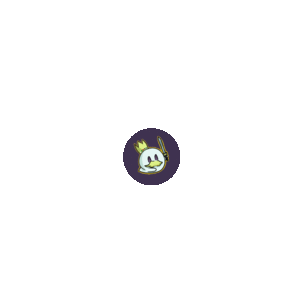 Unlike what I expected,
Basilisk Gate
doesn't need much to be impactful: three Gates (including itself) on the battlefield is enough to make it a
Giant Growth
for three mana that, (un)fortunately, can only be activated at Sorcery-Speed. However, alongside flying creatures or worse, unblockable and/or with some built-in self-protection, the payoff for the Gates becomes a wincondition and the ideal support to make "Caw Blade" a possibility in Pauper.
Maindeck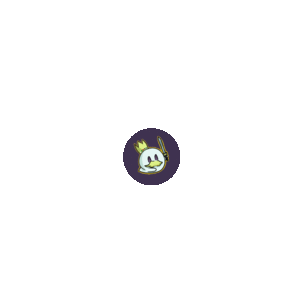 Despite naming this archetype a "Pauper's Caw Blade built right", the truth is that we're talking about a
The Modern Age
deck and yes, I'm basically saying the blue saga is the
Jace, the Mind Sculptor
we have at home.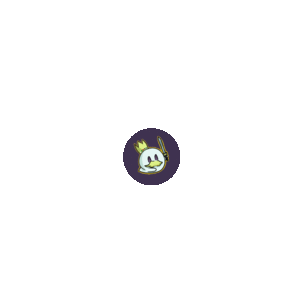 As Boros Bully does with
Faithless Looting
, when we cast
The Modern Age
, we want to leverage its abilities to generate card advantage and not just filter our hand. For that, we turn to spells we can cast from our graveyard like
Sacred Cat
,
Prismatic Strands
and
Deep Analysis
to turn the enchantment into a pseudo "draw 2" before it becomes a threat.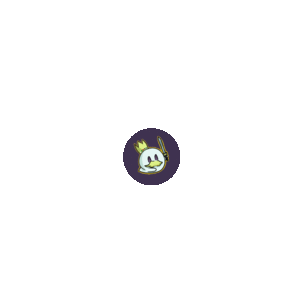 To improve our hand filtering, we also rely on the powerful combination of
Squadron Hawk
and
Brainstorm
— in addition to
Ash Barrens
, giving us a total of six shuffle effects — and with
Preordain
as a low-cost cantrip that helps us find exactly what we need when we need it.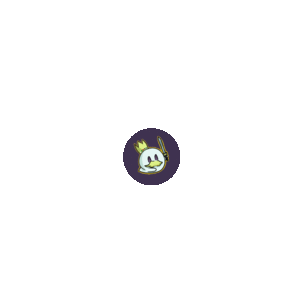 We also have two copies of
Guardian of the Guildpact
, which is hard to deal with, cannot be blocked and becomes a monster alongside one or two
Basilisk Gate
on the battlefield.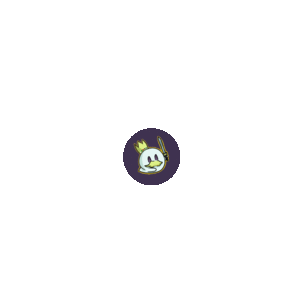 We have the classic Azorius interaction package, with
Journey to Nowhere
working as an unconditional removal at Sorcery-Speed, being useful for dealing with most of the creatures that we want to solve in the medium term without too many conditions, despite being a bad answer against Faeries and
Ephemerate
, in addition to
Counterspell
as the default answer for any Blue-Based two-color and/or flexible manabase deck, and although there are times when you might not manage to cast it on turn 2 because of a
Basilisk Gate
, it never loses its utility, no matter how many turns have passed.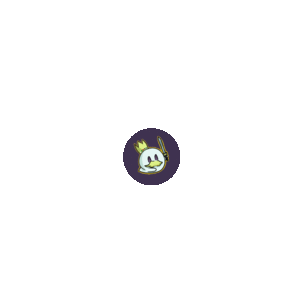 With a high number of cantrips, shuffles and
The Modern Age
, Caw-Gate's final slots are extremely adjustable and can count on a certain amount of one-ofs for occasional situations. In the case of the list above, the choices were
Gift of Orzhova
to give Lifelink to your creatures and Flying to
Guardian of the Guildpact
, which makes a huge difference if you're facing Affinity or another archetype with colorless threats. In addition to the enchantment, we also have
Spell Pierce
to deal with non-creature spells on early game and
Suffocating Fumes
to deal with Faeries and other small creatures without losing its usefulness with Cycling if you don't have a way to generate black mana.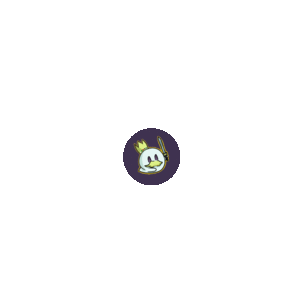 However, generating mana of other colors is not a recurring problem here due to the flexibility that the Gates allow if the requirements are for a splash, as tends to be the case with this list and something we've seen extend to the sideboard.
Sideboard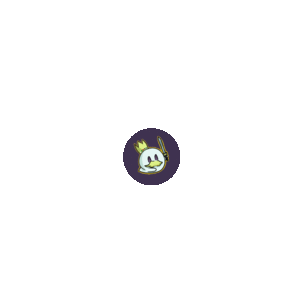 As mentioned, splash is a common element with Gates' manabase, and most of them are in red since that's where the best answers for the format are currently.
Red Elemental Blast
is the best option against the many Blue-Based existing in Pauper, and also works as an additional protection against Counterspells and other spells that could disrupt your plans.
Flaring Pain
as one-of is a useful element to deal with possible Fog-Locks and
Prismatic Strands
, while
Gorilla Shaman
's singleton catches my eye because it's not the best choice available for the current Metagame, as
Dust to Dust
is probably more impactful in games where artifacts matter.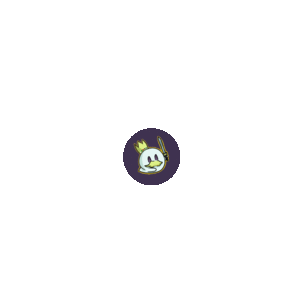 Arms of Hadar
is the extra sweeper chosen to deal with small creatures, a good decision considering that the list has many small creatures that die to
Breath Weapon
or
Fiery Cannonade
.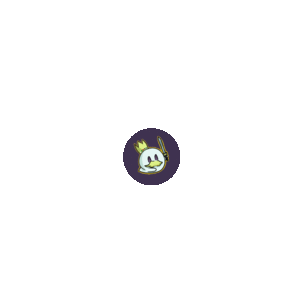 In the Azorius combo, we have a total of five pieces of hate against red decks with
Hydroblast
and
Blue Elemental Blast
, probably anticipating an increase in Red-Based Aggro due to
Monastery Swiftspear
, but which also work incredibly well to deal with many problematic spells today like
Makeshift Munitions
or
Experimental Synthesizer
.
Patrician's Scorn
is the default answer against Bogles, which is likely to pose severe difficulties if it manages to assemble a creature with Trample and Lifelink.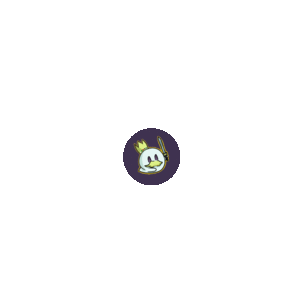 Finally, the last piece of Sideboard and card that I think deserves special attention are the two copies of
Blighted Agent
to deal with less interactive strategies that don't resort to removals and/or gain absurd life like Elves. However, I believe that the combination of
Blighted Agent
with
Basilisk Gate
deserves special attention because it provides an efficient basis for a gradual "combo kill" without having to spend any slot on spells to increase the power of your creatures. That is, you have the rest of the maindeck to build your list however you like — the key element to combo hybrids in Magic: The Gathering. Would that be enough to bring a new combo to the format? I'm not certain, but the potential of having
Blighted Agent
as a wincondition and being rewarded with the second piece of the "combo" for
merely playing a normal game
is precisely the formula that tends to bring some of the most powerful archetypes.
Deck Analysis
One of the worst parts of the new Commander Legends not being present in Magic Online is the low accessibility of its cards on the platform, since the only way to acquire them is through Treasure Chests — absurdly limiting the number of copies of these cards available in the rent programs — therefore, I was unable to test this list on the digital platform, playing it exclusively on Cockatrice due to lack of options.
The first thing I noticed is that, despite being very interactive and efficient, this list doesn't seem to be at the height of its perfection and should probably be improved in the coming weeks: some pieces like
Sacred Cat
are great payoffs for
The Modern Age
and are probably important at a time when everyone is looking for the best way to build a deck with
Monastery Swiftspear
, but I think it does too little in many games to justify its use in a list that has only one medium of increasing its power, and it will take a long time to increase it to the point where it survives in an exchange with the most diverse creatures in the current Metagame. Another point I've noticed is that while you don't need a lot of mana to splash for other colors, this option to add a third and fourth color to the Sideboard is occasionally punished by the lack of either Gate, and we can mitigate this by adding a
Snow-Covered Mountain
, or an additional copy of
Heap Gate
or even a
Cliffgate
to improve our access to red. And speaking of mana access, not playing
Dust to Dust
and relying on a single
Gorilla Shaman
doesn't seem like the right option. I mean, we didn't see so many Affinity lists in the Top 8 of this week's Challenges and that's a good sign — but we still have the need to respect the archetype and in a mostly Azorius list, I don't know if I understand the reason for not resorting to
Dust to Dust
and bet instead on an even more linear answer. On the other hand, the amount of interactions of the archetype and its winconditions are powerful, and it is not difficult to bury the opponent in card advantage and then end the game with just a few attacks and, like many Pauper archetypes currently, this list has several value mechanisms to win the game. And I can't forget to mention: playing with
Basilisk Gate
and
Squadron Hawk
in a concise and efficient shell is
extremely fun
, and I will love to pilot this list and its future evolutions on Magic Online when the availability of its cards expands— something I hope Wizards of the Coast will address soon — and will also allow you to consider other options like
Aarakocra Sneak
, which offers another powerful card advantage mechanism and yet another flying threat.
Sideboard Guide
As I've already mentioned,
I couldn't test this list extensively in Leagues due to the low availability of Baldur's Gate cards in Magic Online
, limiting myself to just testing a few games on alternate platforms to understand how the archetype behaves. My Sideboard guide, therefore, is very theoretical in numerous instances and only tells how I would expect to do my side-in and side-out, but it can serve as a starting point for anyone who wants to try this archetype in the future.
Affinity
IN: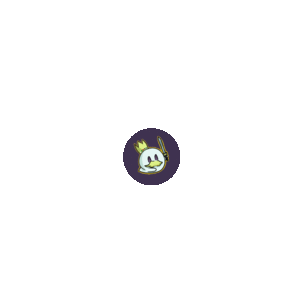 OUT: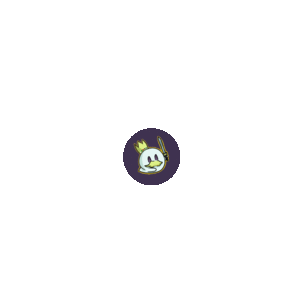 Boros Bully
IN: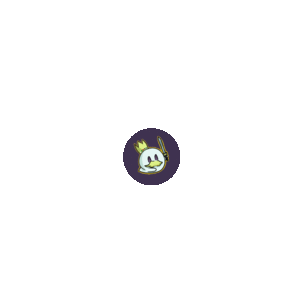 OUT: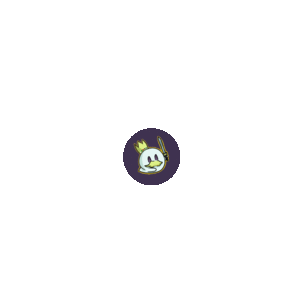 Izzet Faeries
IN: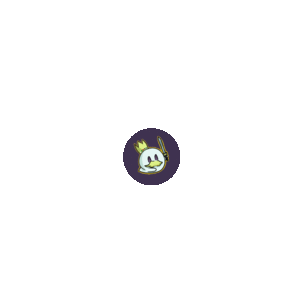 OUT: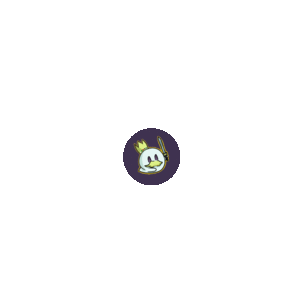 Dimir Faeries
IN: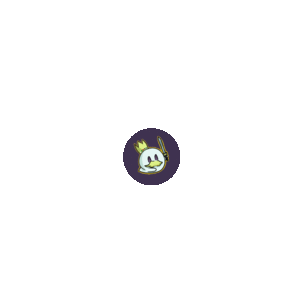 OUT: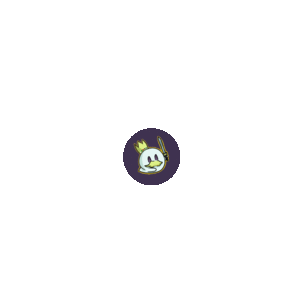 Mono Red Burn & Mono Red Blitz
IN: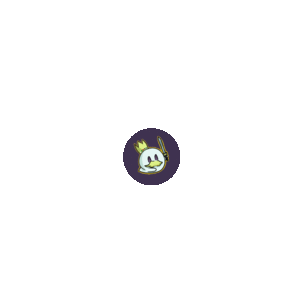 OUT:
Burn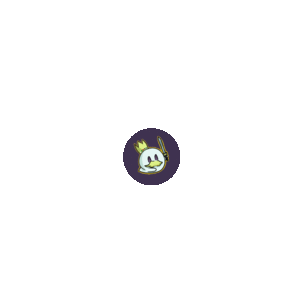 Mono Red Blitz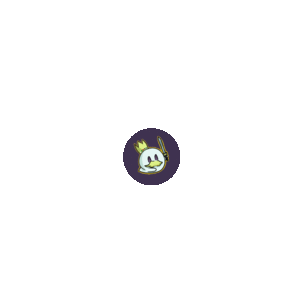 Bogles
IN: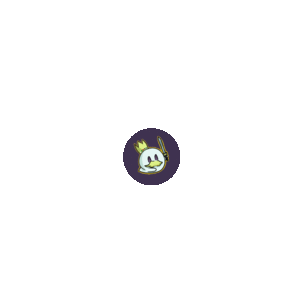 OUT: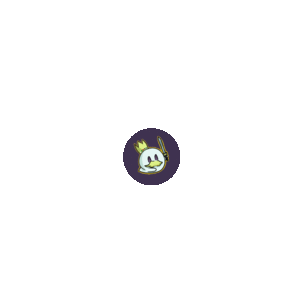 Conclusion
It's always very exciting to see new decks popping up and doing well at big events,
Basilisk Gate
might secretly be one of the most relevant cards in Commander Legends: Battle for Baldur's Gate for Pauper, and
Caw-Gate
can be the first step towards exploring its potential in the format. Time will tell how far it will go in the competitive landscape and what adaptations may take place to keep it in the Metagame, but it might take a while as the availability of
Basilisk Gate
and other cards in the new set remains in low supply on Magic Online. Thanks for reading!