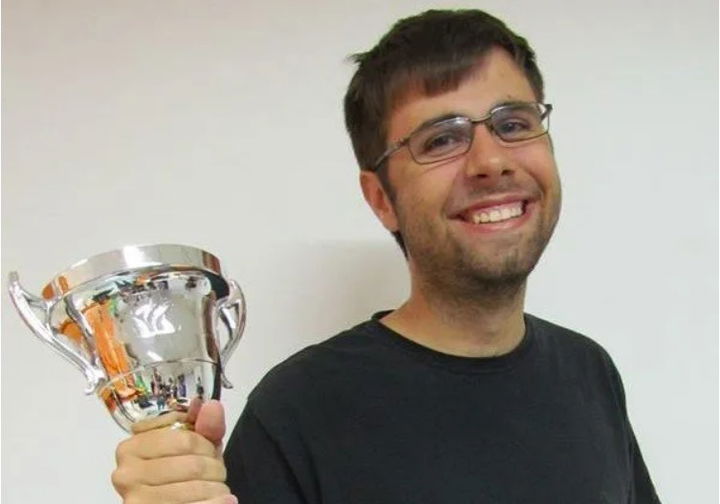 Pauper Format Panel: Interview with Alexandre Weber
01/12/22
0 comments
An interview with Alexandre Weber, member of the Pauper Format Panel, which will discuss with Wizards the format's health and give some advice on future bans and card designs.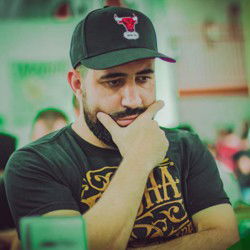 By Arinaldo

translated by Romeu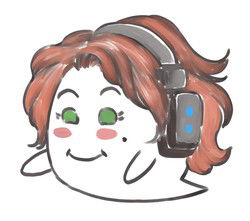 revised by Tabata Marques
Edit Article
Last Monday, Wizards has announced great news for Pauper: A committee called
Pauper Format Pannel
, which will give the publisher some advice regarding bans and other contents.
The Challenges of the Pauper Format Panel
In his article, Gavin Verhey acknowledged that Pauper has many challenges and that the competitive Play Design team at Wizards doesn't know the format very well, which is the main reason why ban decisions take so long to make. The purpose of the committee will be to work together to present ban recommendations to Wizards' internal teams for further discussion. That is, unlike the Commander Rules Committee, the Pauper Format Panel will not make the final decision on bans, but Gavin believes that on a scale of 0-10, the new committee's influence is at
8
.
Wizards sought to form a committee with members from around the world where Pauper excels; most of the members are North Americans, but the committee also has representatives from the United Kingdom, Japan, Italy and Brazil. Alexandre Weber, three-time Brazilian national champion and known for always being in touch with the community, including organizing Pauper tournaments, will be the Brazilian representative on the committee. He talked to us and agreed to answer some questions about this new challenge.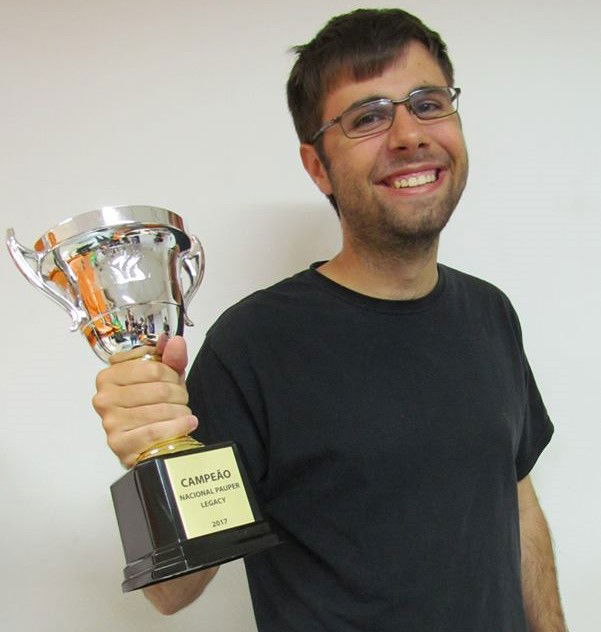 The Interview
- How were the first conversations to be part of the committee?
Gavin called me on Twitter saying he had an idea about Pauper, so he set up a meeting to explain the idea further and asked if I wanted to be a part of it, I accepted without thinking twice.
- For us, it was very natural to choose your name, it makes sense for all the history you have with the format and with the community. And to you? How did it feel to be picked to represent Brazil on the committee?
It was indescribable, really very difficult to say what I felt, I always dreamed of opportunities like this, so it was the feeling of a dream come true.
- Some committee members are content creators and have already shared opinions about bans they believed were necessary in the format. For example, bans on Tron, Monarch, Cantrips, Snuff out, etc. Were there any recommendations from Wizards about sharing this type of opinion? Does anything change for you going forward?
Yes, it changes a lot, actually. Before, we often expressed our opinion, and now we will stick to giving our opinion directly in the FPF regarding changes to the banlist. Despite that, something I want to do more going forward is to hear what the community has to say about bans, so I can somehow convey that general sentiment to the committee.
- Recently, Pauper went through some necessary bans. What is your view on the health of the format today?
I believe that the format is not good and needs bans, going a little further, one thing that, I think, is critical is that with the PFP we will always be able to monitor and analyze changes closely, constantly trying to achieve a healthy format.
- In the article published by Wizards, they mentioned greater agility in the banning of cards after their release. What will this process look like? Will the Committee have some kind of early access to have an opinion?
I still don't know how the process will be for new sets, but possibly yes, we will have information on future products, if necessary.
- The Pauper community usually collects and disseminates information from tournaments such as the MTGO Challenges, usually this information serves as a basis for analyzing the need for bans. Will the Committee have access to more accurate information? As official MTGO data?
We will use all the information and data we have to make our decisions in the best possible way.
- Could you comment on the relationship between committee members? It's all very recent, but how is your interaction going at the beginning? Is there already a frequency in the discussions?
We're getting to know each other early on, and we're talking a lot about bans.
- The community has always asked for more attention to Pauper, Wizards could have done it differently, for example, hiring people to take care of the format. Do you think that creating a committee with more contact with the community will bear fruit?
The creation of the PFP is something new for Wizards, and it is experimental in nature, but yes, I believe it has a good chance of working, and I really hope that it is the case.
Conclusion
And that's all for today. Although it's something entirely new to the format, we can expect some changes going forward. My suggestion is for us to be patient and watch closely on how the format develops on the next semester. And you, what do you expect from the new Pauper Format Panel?