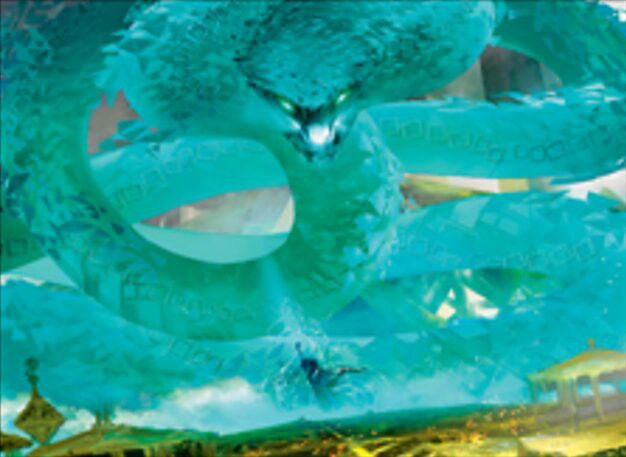 Pauper Izzet Serpentine Deck tech & Sideboard guide - part 1
05/23/21
0 comments
On today's article, I present you a complete guide to Pauper's newest deck: Izzet Serpentine!
By Lucas Kampo

translated by Romeu

revised by Tabata Marques
Edit Article
Introduction
Greetings, my name is Lucas Kamp, mostly known as "Kampo" on Magic Online. I have decided to make some kind of content for Pauper to the community and I choose this article and sideboard guide to start with. I choose, to start this new era for me, a deck that came out with the release of Strixhaven:
Izzet Serpentine
, which I think it has a great potential to be a competitive roleplayer while also being extremely fun to play with. Furthermore, I have made some good results with it on Leagues and a Top 16 on a Pauper Challenge, and I believe the deck can fit against the current field easily.
In this article, I intend to give you some tips and tricks on how to play this deck, present its versatility and a complete sideboard guide. So, here we go!
This Deck's Origin
For those who follow the releases of the most recent Magic sets, Strixhaven was very generous to Pauper. With two staples automatically included in the format (
First Day of Class
and
Bayou Groff
), some cards went relatively unnoticed, and one of them is the star of this deck,
Serpentine Curve
.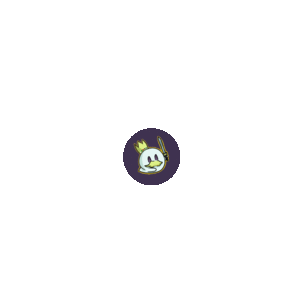 I must admit that I was initially skeptical regarding this card's potential. I might as well start this story with a list from SnapBoltGames, which was the first content creator I saw building and making results with it.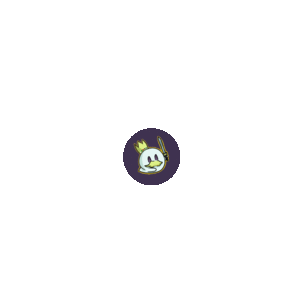 This list is important to understand the game plan that was initially thought for her, and also to understand what the differential and advantages that the list that I will present has. The first thing that caught my attention was the use of another new card from Strixhaven:
Teach by Example
. It was the first time that a card with this kind of effect was printed on Pauper, and naturally that is why it drew attention. However, I have always been and will always be a little skeptical about the effectiveness of this kind of effect. Four copies of a spell that is only good when coupled with another strong spell does not seem to be efficient enough to justify the slots it takes. I imagine that it will often hinder more than help, in addition to being a terrible topdeck. Its effect might be unique for Pauper, but I don't really think we have enough to justify using it yet.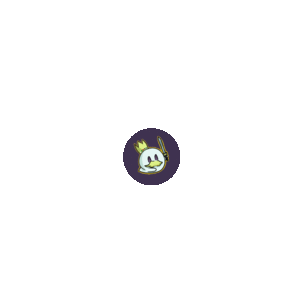 The second thing that caught my attention on this deck was Goblin Wizardry. Looking at the list, I imagined this deck as a control deck, which intended to win the match in the grind, exchanging removals and counters and accumulating extra cards using
Frantic Inventory
and
Pieces of the Puzzle
. From this perspective, Goblin Wizardry seemed to be better than Serpentine Curve in every possible way. It could be done instant speed, it cannot be countered by Pyroblast / Red elemental Blast, it played better against removals (since it already made two bodies) and it combined much more with the deck's control plan: you could pass with open mana to interact with the opponent, and if you didn't, you could cast the goblins in the pass. I just didn't see any plausible reasons for using Serpentine Curve in place of Goblin Wizardry. Paying 4 mana as a spell that dies to Cast Down, Chainer's Edict, Snuff Out, Pyroblast and other infinity of removals looked terrible. I would have to spend resources to keep from dying, and even more resources to protect the Serpentine Curve token. I've even played a lot with a deck similar to this one, which was totally dedicated to the control plan and which won the game using the goblins as finishers. Furthermore, I'll leave the list of this deck here, as it was my starting point for my final list: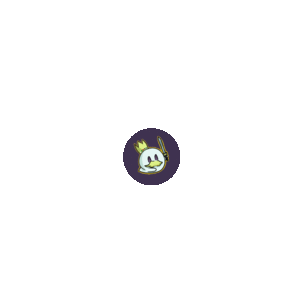 Okay, so what's the advantage of playing with that card? The token is big, but is being big enough? Does size matter, anyway?
That's when jpvasku, a great friend, deckbuilding partner and co-author of the final list, came up with the big catch: this is not a Control deck. All removals, counters and card advantage that the deck generates are only means to reach the deck's Gran Finale. The deck is actually a combo. A combo of only two cards, which basically consists of connecting a huge 20+ power token to the opponent's face using
Fling
or
Maximize Velocity
. The biggest weakness of the decks that I've presented so far was the need to tapout and / or the vulnerability against removals, but it turns out that this doesn't matter anymore when you win the game on-spot, giving little to no opportunity for your opponent to interact!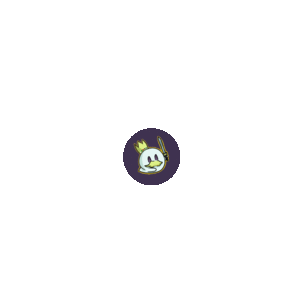 So, here's the final list, and I'll compare it with the other versions, so I can highlight its advantages,
Izzet Serpentine Deck tech!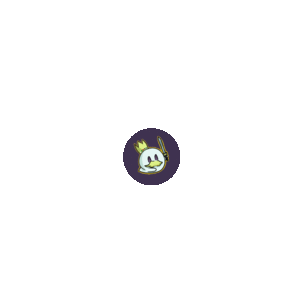 I'll explain the cards by category.
CANTRIPS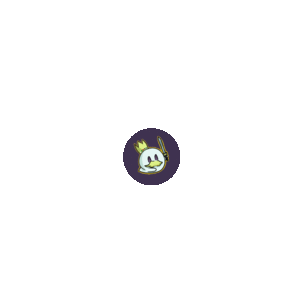 4x Preordain greatly increases the number of keepable hands, in addition to serving to sculpt your hand at any time of the game, whether looking for lands or spells. There is not much to talk about this premium cantrip that has no reason to use less than 4. Just remember to try to use it after using an Ash Barrens or Evolving Wilds (if you have it in your hand), so you don't "waste" the scry . This is not a rule, there are several exceptions. The 3x Brainstorm and 3x Thought Scour play very well together. Thought Scour can act as a fetch with Brainstorm, milling our bad cards you put on top. And in addition, it has an excellent synergy with the rest of the deck, as it can mill
Frantic Inventory
and
Maximize Velocity
, besides helping to put spells in the graveyard, increasing the power of the token created with Serpentine Curve and accelerating our combo.
COMBO PIECES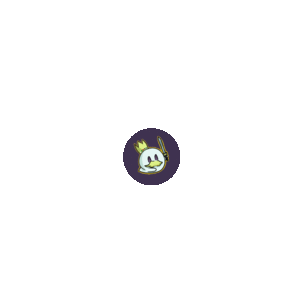 The combo is how I win most matches, although I don't need to be stuck with it. Basically, you want to grow the token enough to hit your opponent. With Thought Scour and Pieces of the Puzzle feeding the graveyard, this is quite achievable. It is worth remembering that Serpentine Curve counts itself in the graveyard when placing the counters, so be smart in counting the lethal! Maximize Velocity is excellent for lethal, using only 5 mana after clearing the blockers in the opponent's pass, and has a good synergy with the deck's self-mill strategy. Fling is wonderful because it doesn't care about the opponent's removals and allows you to '' slow roll '' in the game. If you are not confident that you can connect the Fling, you can press the board with your 20/20 and force an action from the opponent, throwing the creature responding to a removal.
COUNTERS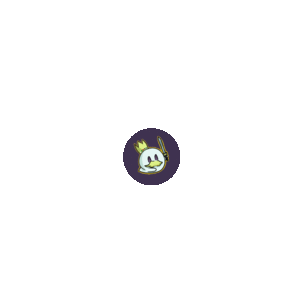 There is not much to talk about here. 4x copies of Counterspell are there to hold your game until you win, by countering threats, discards or even removals. Dispel has a similar function, and with the bonus of costing only one mana it is very effective when it comes to ensuring that the combo connects.
REMOVALS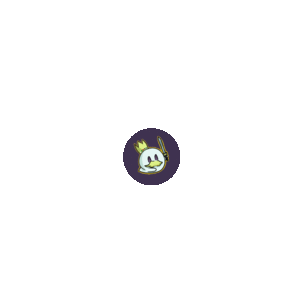 Fiery Cannonade wins many games alone, but I can't dedicate more than 1 slot in the maindeck to it. 4x Skred and 4x Lightning Bolts are essential to hold the early game aggression, and in the case of lightning, it still has the versatility to accelerate the lethal, which is more relevant than it seems. The [absence] of
Abrade
may seem strange, and there are three reasons for this: The main reason is that
Bonder's Ornament
is not such a problem for this deck. You are faster than you look, and often manage to finish the game before the opponent has taken a relevant amount of value from it. The second reason is the mana cost. Abrade's versatility is strong, but here we want to optimize the plays as far as mana efficiency is concerned, we want to be able to cast a Pieces of the Puzzle in turn 4 desperately looking for a removal, use a lightning bolt on the creature in their end step alongside a Frantic Inventory, among other plays. The more spells you can cast in a turn, the faster you will fill your graveyard to grow the Serpentine Curve token. The last reason I had mentioned before, is the possibility to deal three damage directly to the opponent, speeding up your combo, as it allows you to get the lethal needing 3 fewer spells in the graveyard (it may seem little, but it is crucial in several matches).
CARD ADVANTAGE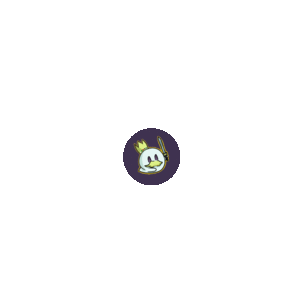 These are the cards that make the deck spin. 4x Frantic Inventory are excellent at drawing cards in the opponent's turn while holding mana for counters and / or removals, and 4x Pieces of the Puzzle are what makes the deck what it is. This card does everything you want. It allows you to dig deep into the deck for answers, while feeding the graveyard and even adding extra value by discarding cards like Maximize Velocity and Frantic Inventory. The only disadvantage is that the cards are revealed, allowing the opponent to play around them, so it is necessary to be attentive and adapt your reading of the game considering that the opponent knows some of your cards.
SIDEBOARD GUIDE
The sideboard is very intuitive:
Swirling Sandstorm
and
Fiery Cannonade
against aggressive decks or many creatures,
Dispel
to interact with instants,
Hydroblast
and
Pyroblast
against decks based on those colors,
Negate
for matches you want an extra counterspell,
Goblin Wizardry
against decks with plenty of removals,
Echoing Truth
to solve permanents that you normally can't handle.
Flaring Pain
to void
Prismatic Strands
and
Gigadrowse
to tap the opponent's mana at the end of his turn and secure the combo.
I'm not going to explain the cards in much detail at this point, as it varies a lot depending on the match. But everything will be covered in detail in the sideboard guide, which will follow shortly! I'm just going to say one thing about Pyro and Hydro, as this will apply to all the games they enter: they can be cast in the "void". That is, you can target a land or any other permanent, unlike Red Elemental Blast and Blue Elemental Blast. This is relevant as it allows you to have the option to discard it from your hand just to increase the graveyard to
Serpentine Curve
and
Swirling Sandstorm
, or to activate the prowess of
Goblin Wizardry
tokens. UR Serpentine is a versatile deck, which can act as Combo and Control, depending on the matchups and game situations presented. Knowing this, the first thing you must understand to win with this deck is which stance to take, and when to take it. There are games where you want to play control from start to finish, controlling the board and winning at pure card advantage. There are matches where you want to hold enough just to be able to combo, and there are matches where you want to accelerate and win as quickly as possible, either by comboing or just pressuring the board. Knowing the right time to cast Serpentine Curve, using counters and risking lethal with the combo is essential to victory. In this guide, in addition to explaining what comes in and what comes out, I will try my best to signal the postures you should take in the match.
Dimir Faeries
IN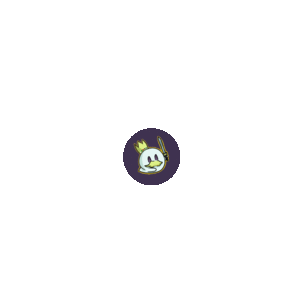 OUT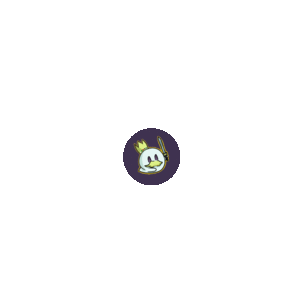 Maximize Velocity comes out as it is unlikely that we will have the opportunity to go through that combo line when the opponent, in addition to counters, uses efficient removals against our token. Serpentine Curve comes out for a similar reason, we leave only two copies to be able to combo with Fling. 2 Thought Scour come out too, the game is relatively slow, we don't need to speed up the graveyard that much. Lightning Bolt leaves because we entered with Pyroblast which has a similar function and is more versatile. We use Dispel and Pyroblast to have more counters and Goblin Wizardry because it plays well against removals in general. Gigadrowse enters to secure the combo and end the game.
G1
: I'll start now with what must be one of the most difficult matchups in the deck. Dimir Faeries interacts very well with this deck. They play many efficient counters and removals against our Serpentine Curve like Cast Down, Snuff Out and Chainer's Edict. The efficiency of removals and counters makes it almost impossible to win on the board using normal combat, so we are practically obliged to win with Fling. We have clean answers for fairies, ninjas and Gurmag Angler. The tricky thing here is letting the Monarch resolve. This is a match in which we have no way of fighting for the crown. If you are far from lethal, always try to
counter
Augur of Bolas
and
Thorn of the Black Rose
/
Azure Fleet Admiral
. If the opponent manages to resolve a Monarch, run as fast as possible to end the game. The match is usually won because of
Fling
itself. Always try to remove the creatures in order not to allow them to play a Ninja and make more value than your opponent with Pieces of the Puzzle and Frantic Inventory. Always try to play around Spellstutter Sprite. If you are on the draw, it might be better to cast your Preordain in turn 1 may be better than playing a tapped land, as this eliminates the risk of it being countered on the next turn by a faerie.
Post side:
Things get a little better for us.
Goblin Wizardry
comes in and helps us deal with the opponent's removals and monarch plan. Making two bodies in the opponent's end step is perfect for stealing the monarch and imposing a reasonable clock, in addition to playing better against removals. The opponent will usually be forced to deal with them, and while he spends cards and mana on it, you can take advantage of the pressure from the goblins to resolve your efficient spells and accumulate counters, removals and the final pieces of the combo. Whenever you go to the beatdown plan with the goblins, take extra care with
Echoing Truth
and remember that you can remove your targeting goblin to save others. If all the extra counters(Dispel and Pyroblast) you have added are not enough to guarantee the goblins' combo or aggression, you can take a full control stance until you find Gigadrowse and then end the game with Fling. Just keep in mind that Gigadrowse does not necessarily have to be used for going for the combo, and that will apply to all matches it comes in: In certain situations (usually when you are behind) it can be used equally well to turn your opponent's mana in his final step and ensure on your turn that you can resolve a Fiery Cannonade + Pieces of the Puzzle, ensuring that the removal connects and you replenish your hand.
DIMIR DELVER
IN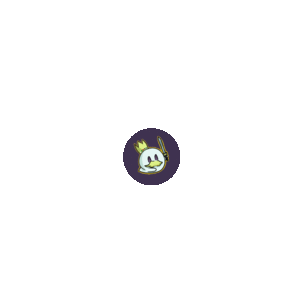 OUT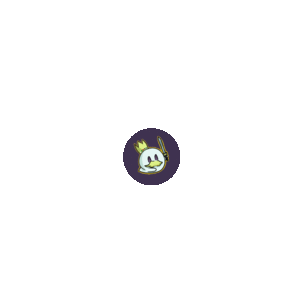 The sideboard plan here is almost identical to the plan against Dimir Faeries: the only difference is that we side our Fiery Cannonade and move to Negate instead. Cannonade is not so good without the faeries, and without Spellstutter Sprite and Ninja of the Deep Hours, our Negate becomes a good form of interaction.
G1:
The posture in this match is similar to the posture against Faeries, the combo is our main wincon, and we just need to hold on until then. But this matchup is much more tranquil (the match is still difficult, but not as difficult as the version with the faeries), we don't need to play around Spellstutter or Ninjas. This deck doesn't have many threats, we just need to remove the Delver of Secrets and Gurmag Angler and take that special care with the Monarch.
Post side
: The plan is identical as to against Faries too. Goblin Wizardry is even better in this match than against Faeries and their clock is also much slower, so assuming control posture while you put the combo pieces together is easier. Use your counters to counter the opponent's worthy spells or to resolve yours, and just wait for a window to cast the Goblins or to go off.
Izzet Faeries
O que entra: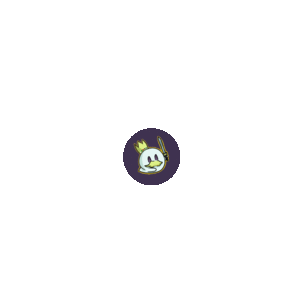 O que sai: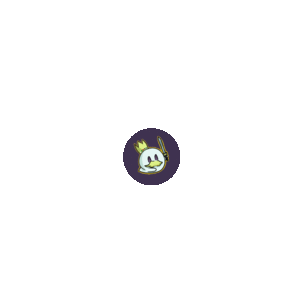 Thought Scour comes out for the same reasons as the previous matches, the side is very similar in itself, the most striking difference is that here are the Skred that are trimmed, as Lightning Bolt already solves the opponent's threats and has the option to be used as direct damage. Leave Skred only if Spire Golem is used.
G1:
Similar to match against Dimir Faeries, focus on the beginning of the game in keeping your land drops and keeping the board controlled to avoid ninjas, continue to counter monarchs and Augur of Bolas. Try to make a maximum of 1-to-1 exchanges at the beginning of the game to feed the graveyard and do not let your opponent stabilize the board. Always look for windows to resolve Pieces of the Puzzle and, in the future, to resolve Serpentine Curve. The big difference of this match for Dimir is that your opponent will not be able to remove your token without spending multiple Skred (and sometimes not even so). Then run to get the token as soon as possible and start putting pressure.
Post side:
In the following games the plan to just resolve the Serpentine Curve is a little more difficult, but not unfeasible. Always keep an eye on how many Pyroblasts / Red Elemental Blasts the opponent has before resolving Serpentine Curve. Alternatively, it is also possible to go to the Goblin Wizardry plan, which is great for conjuring up your opponent's turnover to force an action. The Gigadrowse plan is also available, and if the game is favorable (board clear, both players waiting for the other to take the initiative) it is the safest plan.
Tron
IN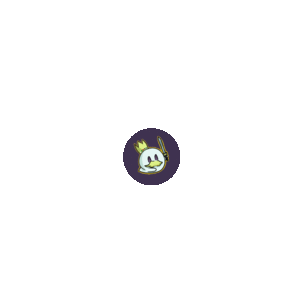 OUT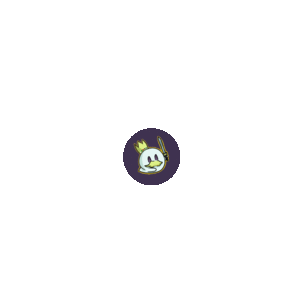 Fiery Cannonade is basicly useless in the match, and Skred is very ineffective too, as all creatures on Tron are already great when they hit the battlefield. Thought Scour and Serpentine Curve come out to open slots for extra counterspells. Gigadrowse to try to end the game with Fling.
G1
: This is a very complicated match in game 1, we often don't have enough pressure to threaten them. Try to delay them from assembling Tron and then resolve Serpentine Curve as soon as possible. They will have to spend resources and mana to protect themselves from it, which can give you a window to win with Fling. If you are attacking, avoid countering
Moment's Peace
(unless you are pro lethal), save your counterspells for more relevant cards, such as
Mnemonic Wall
,
Mulldrifter
and
Bonder's Ornament
.
Post side:
Now we go off with all available counterspells we have. We will go to the combo plan, fighting for the opponent's value spells whenever possible, until we manage to fit
Fling
. Remember that Gigadrowse helps a lot to do this, but against TRON it is not a definite plan: he can use Ghostly Flicker and Unwind to untap the lands after Gigadrowse, so always keep that in mind when risking the combo.
Bogles
IN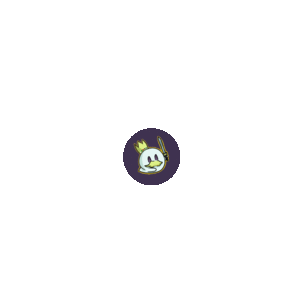 OUT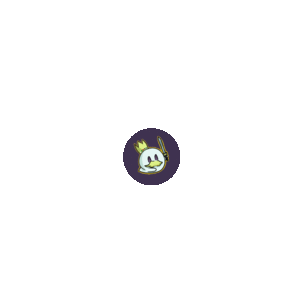 All of our targeted removals come out because of the hexproof creatures. We are left with just one Dispel, to interact with the opponent's sideboard. Negate to counter the most relevant auras, Echoing Truth to remove them from the field if they have resolved. Pyroblast is used to interact with a possible Dispel and can also counter Slippery Bogle. Swirling Sandstorm and Fiery Cannonade enter as they are the only ways to kill your opponent's creatures. Goblin Wizardry serves to occupy the slots left .
G1:
One of the worst matches on our deck, as we interact awfully with the opponent's creatures. All of them have hexproof, making Lightning Bolt and Skred virtually useless. Our only hope of victory in the first game is to try to counter the more powerful auras like
Ethereal Armor
and
Ancestral Mask
, or kill your opponent's creatures with Fiery Cannonade before they get too big. Try to create a large token as quickly as possible while countering the auras that would make his creature bigger than yours.
Post side:
The plan is the same, but now we have fewer dead cards in the deck and more counters and interactions for the creatures. We also have
Echoing Truth
, which allows us to remove the most important aura from the board at a crucial point in the game.
Mono-White Heroic
IN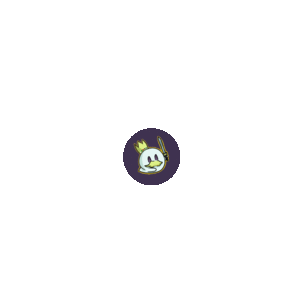 OUT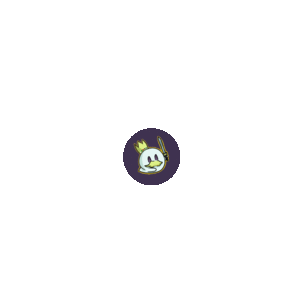 Negate comes in as an extra counter for problematic auras, Echoing Truth to remove creatures with many counters and enchantments, and Dispel to deal with the instant-speed protection spells. Fiery Cannonade is unlikely to find targets, and Maximize Velocity is unlikely to find an empty board without blockers. Brainstorm goes out to make space.
G1:
Like Bogles, this is an awful match due to the difficulty we have in removing enemy creatures. Due to the high resistance they can obtain, in addition to instant protection spells and enchantments with totem armor, we will often need multiple removals on the same target to resolve it. If the opponent does not start with
Lagonna-Band Trailblazer
, we have better chances, as we can kill the other creatures (which have a lower resistance) before they get too big or responding to the opponent's auras. If you are unable to remove the creatures, you can try to make a Serpentine Curve large enough to block and counter the most dangerous spells until you combo-off. Remember that he can pass through your block with protection spells.
Post side:
In the second game, it improves a little with Echoing Truth, as we now have the ability to "remove" a creature, no matter its size. Stay tuned with
Benevolent Blessing
for blue and other protective spells like
Karametra's Blessing
and
Emerge Unscathed
. The rest of the game is very similar to the previous one: try to resolve the creatures before they leave at the range of your removals and if you can't, counter the most relevant auras.
Stompy
IN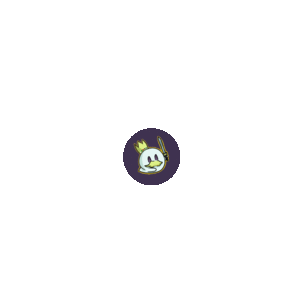 OUT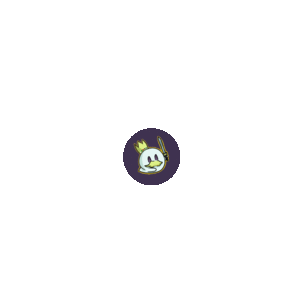 Counterspell is sided out since we are often forced to get red mana early, so the double cost of blue mana is very complicated. Pieces of the Puzzle comes out as being a little slow, Fling and Maximize Velocity are cut because the most efficient plan here is to control the board, and they don't help with that. Fiery Cannonade and Swirling Sandstorm are excellent sweepers in the match, Dispel is sided in to counter Vines of Vastwood and Hunger of the Howlpack and Echoing Truth to resolve a creature with many counters or River Boa , in addition to being a good answer for creatures enchanted by Elephant Guide.
G1:
Your targeted removals should be used wisely here, it is necessary to know when to remove and when to play around
Vines of Vastwood
and
Hunger of the Howlpack
. Try to exchange enough counters and removals early in the game, to be able to cast Serpentine Curve big enough to block without difficulty. Take advantage of the turns your opponent takes with his lands tapped to remove the key creatures, so they have no chance of using Vines or Hunger. Be extra careful with
River Boa
and
Silhana Ledgewalker
, as we do not remove them easily.
Post side:
Similar plan, but now we will have Swirling Sandstorm to help our board control. Try to make efficient exchanges at the beginning and resolve Thought Scour to fill the graveyard and reach Threshold as quickly as possible.
ELVES
IN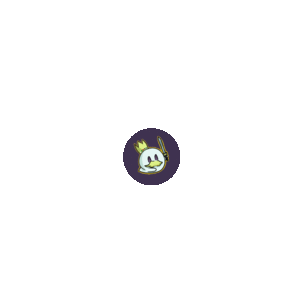 OUT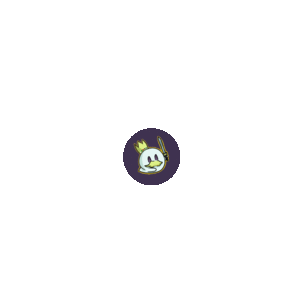 Maximize Velocity and Fling leave because in this matchup the combo is unnecessary, Brainstorm, Thought Scour leave to open slots for the sweepers. Echoing Truth comes in to deal with creatures that evade our targeted removals or just to delay a key creature while looking for another removal.
G1:
In general, a smooth match, you have inexpensive targeted removals to interact with your opponent early and counterspells for their value cards. Always be on the lookout to kill the most important creatures before your opponent untap with them, such as
Timberwatch Elf
,
Elvish Vanguard
and
Lys Alana Huntmaster
.
Priest of Titania
is also a great target if it is cast in the first rounds, it allows you to delay your opponent a lot. Don't worry too much about
Wellwisher
unless you're about to combo. The lifegain is easily taken after you stabilize the board with multiple 20/20 tokens. It is important to note that the elves without much impact will eventually start hitting you, and we have no creatures on the deck other than that generated by Serpentine Curve. Therefore, it is important to resolve an early Curve to stop them. It doesn't have to be too big, just enough to block. The first game is usually won by controlling until
Fiery Cannonade
or
Fling
comes in.
Post side:
The game that was already favorable is even more now. Swirling Sandstorm and the extra Fiery Cannonade shine a lot, and when resolved they usually define the game right there. Pay attention only to Negate and Hydroblast that the opponent can side in against you. Always try to cast sweepers with Dispel backup, or after having dealt with the creatures that generate blue mana.
BURN
IN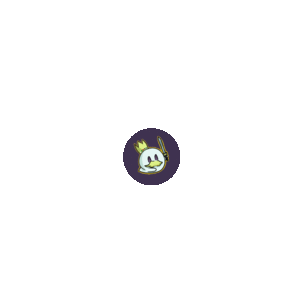 OUT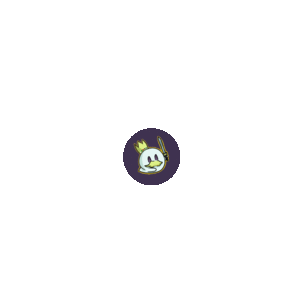 You must side in all possible counterspells to delay Burn's lethal. Pieces of the Puzzle is trimmed for being a little slow, Fiery Cannonade comes out for being slow and having few targets. Brainstorm comes out to open a slot for more counters.
G1:
The match against Burn is more difficult for this deck than the versions with faeries, as we do not have the extra counterspell of Spellstutter Sprite or creatures to impose a reasonable clock. We have to be as fast as possible so as not to lose. ALWAYS try to change your counters and removals (especially at
Thermoalchemist
) as early as possible, to have a window to resolve Serpentine Curve without taking lethal on the next turn. With the token on the board, accumulate value and use your counters until you win the game. Fling and Maximize Velocity are very useful in this game because they give you the possibility to end the game for you one turn beforehand.
Post side:
The plan here doesn't change at all. The idea is the same, but now you will have better means of interaction with them.
GRIXIS AFFINITY
IN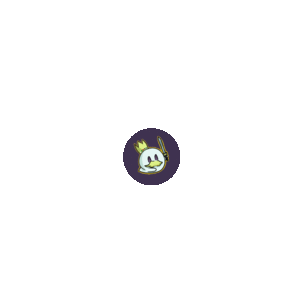 OUT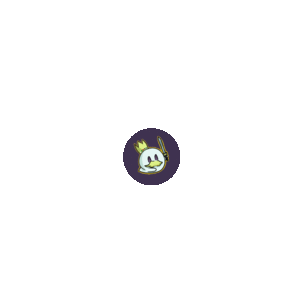 Fiery Cannonade and Lightning Bolt leave because they tend to have very few targets, Thought Scour and Brainstorm leave to free up space. We will play the control role, so we also get rid of Fling and Maximize Velocity. Hydroblast is our only efficient removal against Atog, and Swirling Sandstorm manages to deal with all the opponent's other creatures at the same time and forces the opponent to sacrifice artifacts for Atog. Negate is very versatile and has numerous good targets. Dispel and Pyroblast interact well with opponent's counters and Thoughtcast.
G1:
The first match can be very difficult, as we do not have a definitive removal for
Atog
. Try to delay them as much as possible, and punish the opponent's slowest starts. Countering the first
Prophetic Prism
can be very disruptive if they have no blue or red land. As the game develops, you should always try to counter
Atog
and save your
Skred
to
Myr Enforcer
. Remember that Atog does not only combo with Fling, but with
Disciple of the Vault
too, so if you have no way of countering Atog, at least try to remove the disciple to eliminate one of his combo pathways. You draw more cards and manage to stabilize the game with a Serpentine Curve big enough to block even Atog. The main difficulty will be the explosive early-game of affinity, with Atog or multiple Myr in the first turns. The opponent can also go on a more grind line of play, resolving
Makeshift Munitions
(which, with disciple, is even stronger) and slowly draining your life, and eventually ending with
Galvanic Blast
.
Post side:
The main benefit we gain is being able to resolve the Atog with Hydroblast. The game is similar, but with much more interaction on both sides. Seeking to maximize interactions, we abandoned the combo plan and committed to fight for the board until it stabilized and finally attacked Serpentine Curve. Now being able to deal with Atog, one of our main targets to counter becomes Thoughtcast, preferably using Pyroblast or Negate. Fight over
Atog
and
Thoughtcast
, look for windows to resolve
Pieces of the Puzzle
and slowly take control of the match with the highest value of your spells.
MOGGWARTS
IN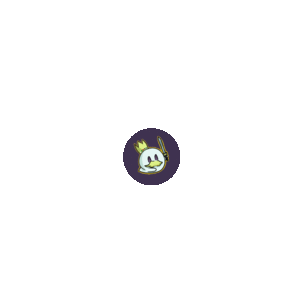 OUT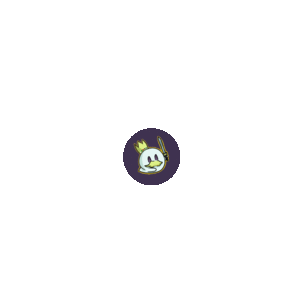 Fling, Maximize Velocity and Serpentine Curve come out because we prefer not to go to the combo plan, and we will need to keep our mana open on most turns. Thought Scour and Brainstorm go out to make room for extra spells to interact with their combo. We entered with all of our available counters and Swirling Sandstorm and Fiery Cannonade to control the board. Goblin Wizardry enters as our new main victory plan.
G1:
Always respect the opponent's combo, It is fast and needs only a few mana to go off. The good part is that we interact very well with their combo pieces. In addition to being able to counter
First Day of Class
, we can remove one of the key creatures and interrupt the sacrifice loop. Remember that if you are going to interrupt them using removals, always target
Skirk Prospector
(responding to persist) or
Putrid Goblin
(after he is sacrificed, responding to the First Day of Class trigger). This match is not difficult, but it can get out of control quickly because, in the same way that we can switch the game plan between control and combo, it can also switch between aggro and combo. It is possible for the opponent to build a respectable board with multiple
Goblin Matron
and
Mogg War Marshal
generating extra bodies and attacking you, forcing you to spend resources that would serve to stop the combo. If they go along that line, always try to remove key creatures to delay the lethal, like
Goblin Sledder
,
Mogg Raider
and
Hissing Iguanar
. To win, try to exhaust their resources and resolve a Serpentine Curve to apply pressure and / or block the attacking goblins. If they don't have a relevant board, it's okay to just sit back and wait to have lethal with Fling or Maximize Velocity.
Post side:
After the first game we can play a little more freely. With more removals and one mana answers, we can play more proactively while respecting the opponent's combo. Since playing instant speed is always better against this type of deck, we have changed our main win condition to Goblin Wizardry, so we can avoid tapping ourselves as much as we can and cast threats at the same time. Sweepers makes this matchup much easier.
Conclusion
Thanks for reading, and you can expect a part 2 coming soon!