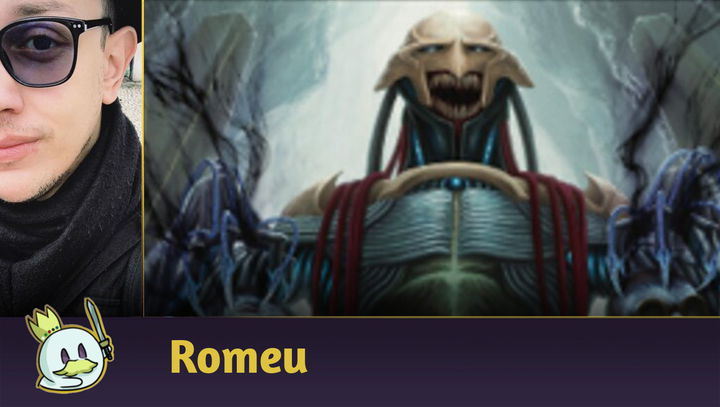 Pioneer Set Review: The Brothers' War
11/11/22
0 comments
Today we will review the new set, The Brothers' War, for Pioneer, highlighting the cards with the greatest potential to see play in the competitive scene.

By Romeu

translated by Romeu

revised by Tabata Marques
Edit Article
Resuming our review season at Cards Realm, today we will review
The Brothers' War
for Pioneer, with emphasis on cards with greater potential to see play in the competitive scene
White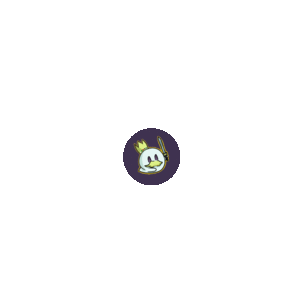 Let's start with one of the cards that seems to me the most important for cEDH,
Calamity's Wake
. In Pioneer, this instant is a powerful answer against Izzet Phoenix, capable of entirely ruining the opponent's plans if cast at the right time. However, like other good white answers, it might be a bit too linear.
Another time
Calamity's Wake
feels essential is against Control decks on a turn where you want to avoid a sweeper, or against combos on a crucial time, granting you an extra turn and perhaps the victory in aggressive strategies and/or at times when your board position is good enough.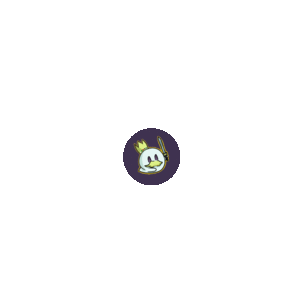 In The Trenches
is a mix of
Glorious Anthem
with overpriced exile effects. I see a lot of potential on the card in Standard, but in Pioneer, it feels a bit too slow and conditional.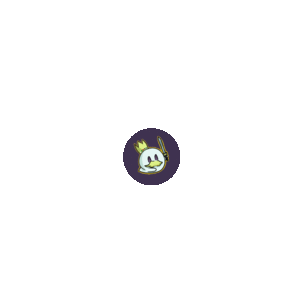 All modes in
Kayla's Command
are decent on their own, and I certainly imagine this card seeing play in a constructed format. However, in strategies that would care about it on Pioneer and at Sorcery-Speed, the new white command is a bit of a disappointment.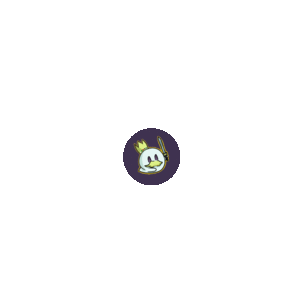 Portable Hole
still seems like the best option of white removal for one mana in Pioneer today, and
Lay Down Arms
is too restricted even in a Mono White shell to take that space.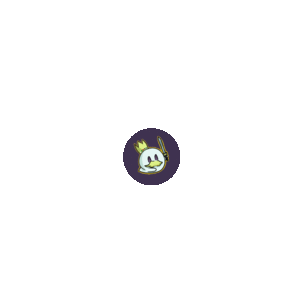 Loran of the Third Path
is a
Disenchant
in a Human-type body, with an ability that, while dangerous, can offer more resources at critical moments. Deserves an honorable mention.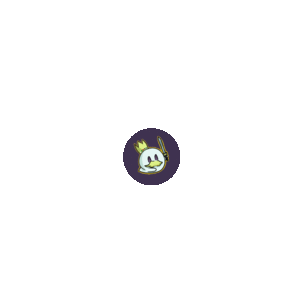 Loran's Escape
can compete with
Fight As One
in the one mana protection slot in Boros Heroic. The difference between which one should remain on the list will be how important Hexproof can be in certain games at the expense of the power boost and the possibility of protecting two creatures with a single card. Another home for this instant is in the
Greasefang, Okiba Boss
variants to protect your wincondition when you attempt the combo.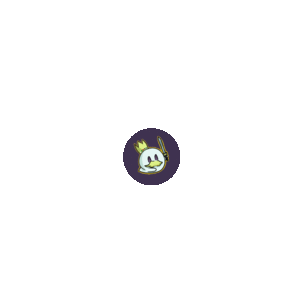 Myrel, Shield of Argive
might deserve some slots on Humans' Sideboard and other creature-based lists since it's a
Grand Abolisher
on steroids. Unfortunately, for four mana, the new creature dodges
Collected Company
, but the pseudo-lock it offers during your turn is a new effect for a creature in the format.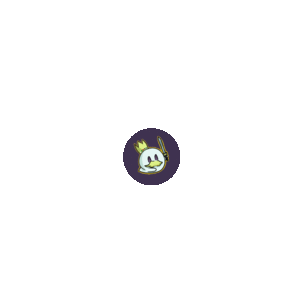 Another one-drop for the already large number of candidates for this slot in Humans and other Aggro decks. Its mana sink ability ensures it is never a dead piece in your hand or on the battlefield, and perhaps worth the slot in place of
Hopeful Initiate
or
Thraben Inspector
if the Metagame becomes still more geared towards attrition. Today, I would still keep
Hopeful Initiate
on the maindeck to deal with
Fable of the Mirror-Breaker
.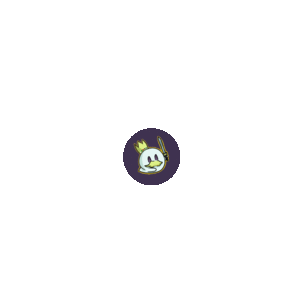 Honorable mention.
Soul Partition
is a decent Instant-Speed ​​answer against Midrange and/or Control if you are the beatdown. It probably won't see much play since it's temporary.
Blue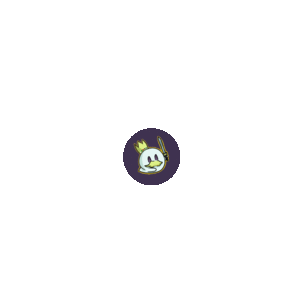 Defabricate
joins
Tale's End
as one more in the list of
Stifle
effects available in Pioneer. Therefore, it deserves an honorable mention.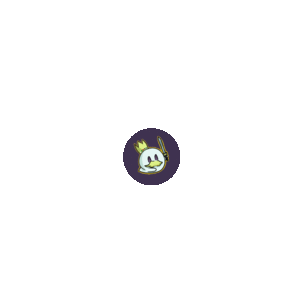 Drafna, Founder of Lat-Nam
can do some absurd and broken things alongside mana dorks,
Emry, Lurker of the Loch
and
Paradox Engine
.
I don't know how much it matters in this kind of strategy, as you can't, for example, copy a
Mox Amber
, but the uniqueness of its abilities is solid enough to deserve a space in this article as a potential combo enabler.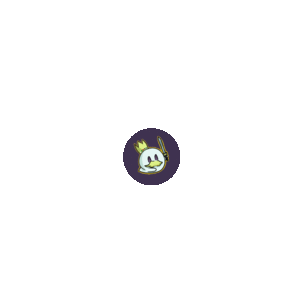 An
Augur of Bolas
that feeds the graveyard rather than putting cards to the bottom seems like a solid enough option in some strategies.
Fallaji Archaeologist
can also seek out Planeswalkers, Artifacts, and Enchantments with its ability and collaborates to feed
Treasure Cruise
's Delve, as well as perhaps making room for
Tolarian Terror
in Pioneer.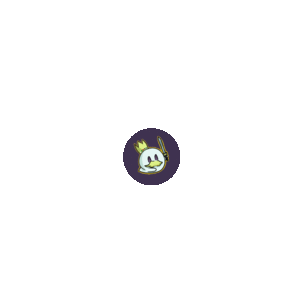 Honorable mention.
Forging the Anchor
is an important spell for artifacts shells and Ensoul due to its potential to replenish the player's hand.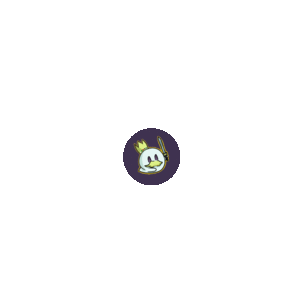 Hurkyl's Final Meditation
can change a game on its own, and becomes a potential option for Lotus Combo's Wishboard to recover from an irreversible board position. However, it competes with
Ugin, the Spirit Dragon
in this slot, so I don't have high expectations for its potential.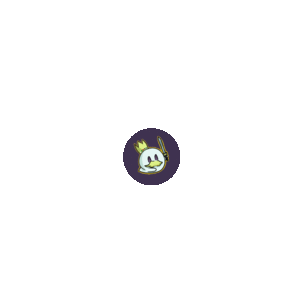 Teferi, Temporal Pilgrim
is an innovative Planeswalker with a set of abilities capable of dominating the game on its own. Last week, I wrote
an article about the potential of this card in Standard and Pioneer
, and I recommend reading it rather than dwelling on the same topic here.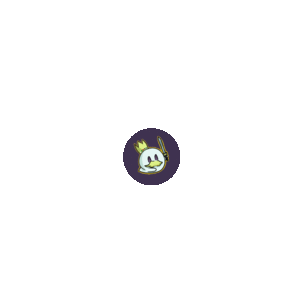 It's hard to evaluate
Urza's Command
because it's the only one at Instant-Speed ​​on the cycle, while its abilities go in two different routes that, despite matching Urza's theme, don't communicate well in the deckbuilding of a list that wants the new blue command. On a regular Control list,
Urza's Command
will always be a "creatures your opponent controls gain -2/-0 until end of turn. Scry 1 and draw a card", which is not bad, but also doesn't deserve the four mana cost on Pioneer. The other part of the spell requires artifacts on your list to be relevant — something most Controls and Midranges aren't interested right now. That is, the blue command of the new cycle is powerful enough to see play, but half of its abilities don't communicate well with what we see in the patterns of the archetypes interested in putting it in their lists on Pioneer today.
Black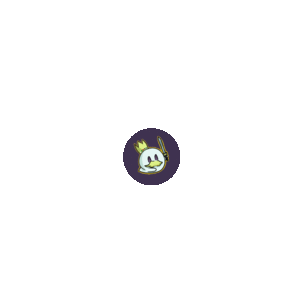 Ashnod's Intervention
is a bad card, I know. That's precisely why it's worth mentioning: R&D is starting to fix this style of combat trick to avoid abuse with ETB effects, like what happens in Modern with the Evoke Elementals. Another reason for this change in this set is that the effects of returning to the battlefield with Prototype return the card's original face to the battlefield, which can lead to some pretty absurd situations, as we'll see below.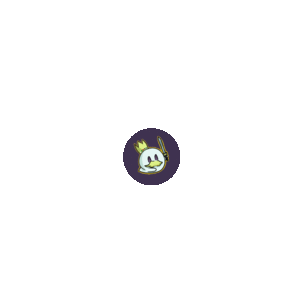 A reprinted Commander staple,
Diabolic Intent
arrives at Pioneer at a time when Sacrifice is not so high, but it can make a huge difference in Jund Citadel variants, as it allows you to search for the main pieces of the "combo" between
Bolas's Citadel
and
Mayhem Devil
.
Another interesting stuff with
Diabolic Intent
is the combination between spells like
Feign Death
and the also new
Phyrexian Fleshgorger
, where a sac outlet like
Deadly Dispute
or
Diabolic Intent
can make a huge difference in enabling this strategy. Overall, the new tutor is a powerful card, and maybe too powerful when people find the right place for it.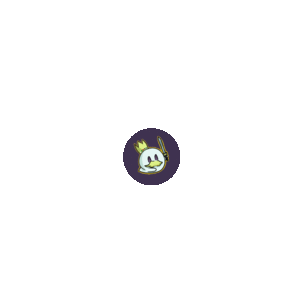 Gix's Command
looks like a solid Sideboard option on Midrange mirrors, or even as a one-of against small Aggro, although
Thalia's Lieutenant
and
Supreme Phantom
usually cause them to grow beyond the threshold of the card's sweeper mode. However, five mana is too steep for a dozen conditional effects on Pioneer.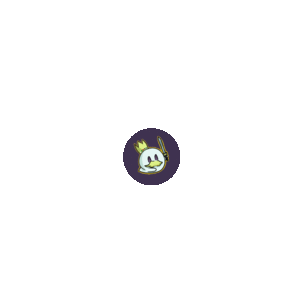 Mateus Nogueira wrote an article where he talks about
Gix in Standard, Pioneer and Commander
, and as far as Pioneer is concerned, I disagree with his statements. Gix offers incidental card advantage as you attack your opponent and deal combat damage, which is great when you're ahead at the board. However, he is also a three-drop that competes with other more efficient or as powerful options as he is in these slots in Midranges, such as
Bonecrusher Giant
,
Liliana of the Veil
and
Fable of the Mirror-Breaker
, and they all offer immediate value in the game. Therefore, I consider its inclusion in Midranges in the format a bit difficult. Another viable option for Gix would be
Mono Black Aggro
, which received some interesting pieces in this set, and while the praetor offers immediate card advantage, the extra damage builds up fast in an archetype that relies so much on
Spawn of Mayhem
and
Rankle, Master of Pranks
, which added to the fact that he is a legendary creature, can limit his space in these slots. That said,
Gix, Yawgmoth Praetor
is a powerful creature with an ability that stacks quickly if it stays in play, so I wouldn't be surprised if it takes the place of other creatures important to certain strategies.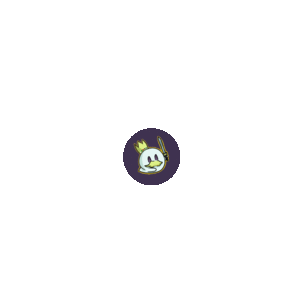 Go for the Throat
came at a good time, and it gives Dimir Control, Mono Black Aggro, and maybe even Rakdos Midrange an excellent removal at a time when artifact-oriented archetypes are still declining. Its inclusion in Pioneer will likely make its presence felt, but I don't see it as an instant staple, as more comprehensive options exist in two-color combinations.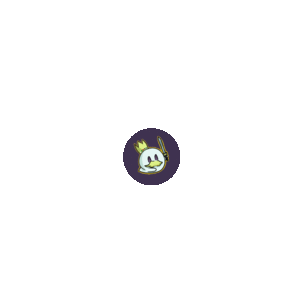 Many people commented on
Hostile Negotiations
when it was revealed, and it divides the opinions of the community.
Fact or Fiction
was a staple for years and, to this day, is one of the most famous blue cards in history, but as far as Pioneer is concerned, the mini-game provided by
Hostile Negotiations
seems more harmful than beneficial for four mana in a universe where we have better options. It might become a Standard staple, but I don't have high expectations for it in eternal formats.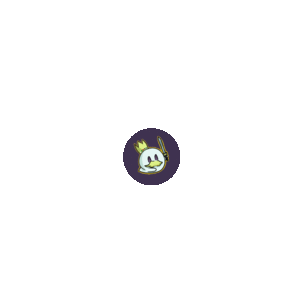 Misery's Shadow
is a good maindeck threat for Aggro that responds well to
Cauldron Familiar
and
Witch's Oven
, but its mana cost and colorless pump also make it an easy and possibly lethal target to
Claim the Firstborn
. It can also be worth slots in Midranges due to its mana sink ability, making it an improved version of
Nantuko Shade
, which for a few years saw play in Extended and Legacy.
Red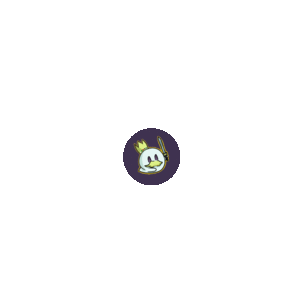 Honorable mention. For now, we don't have an artifact that wins the game on its own the moment it enters the battlefield to abuse with
Arms Race
, but that could change in the coming years.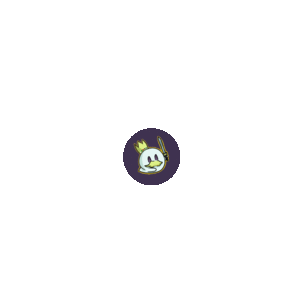 Honorable mention.
Bitter Reunion
is a good pseudo-draw for
Fires of Invention
lists, especially those that include
Enigmatic Incarnation
, and the incidental Haste can make a difference in some games.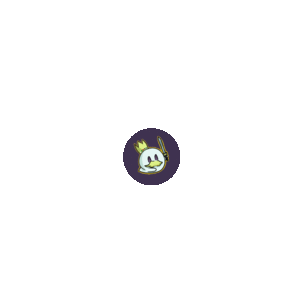 A
Sweltering Suns
that also hits Planeswalkers and/or can also clear the board of problematic artifacts makes
Brotherhood's End
a solid sideboard option for decks that don't want
Anger of the Gods
, such as Izzet Phoenix.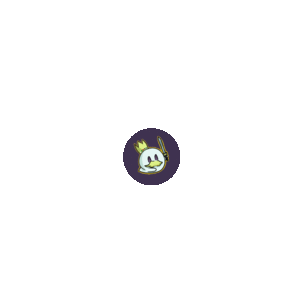 The new Feldon is one of The Brothers' War's most elegant card designs: It has immediate impact, a decent body for its cost, and punishes the opponent for a negative resource exchange with you when blocking with a creature that has a larger body, while not allowing its controller to abuse its ability to avoid attacks from across the table. He is punitive against some strategies, while not so good as to be mandatory on the maindeck. I see a lot of potential on the card, but maybe not on Pioneer, where it competes with
Eidolon of the Great Revel
in Mono Red Aggro's two-drop slot, while not seeming to do enough to deserve a slot in Gruul Stompy, although it might be worth on Gruul Legends.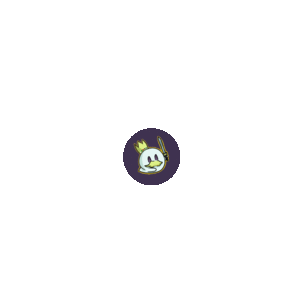 Honorable mention as a considerable budget option in the Sideboard slots that belong to
Rampaging Ferocidon
.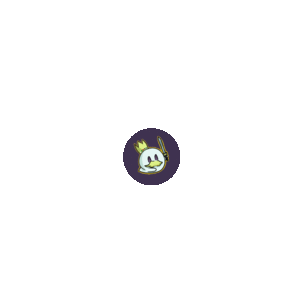 At Sorcery-Speed,
Mishra's Command
is the worst card in the cycle, and it doesn't deserve space in the maindeck in a format where
Collective Defiance
does most of these effects better.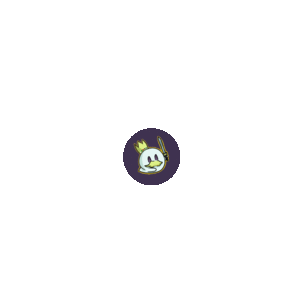 Honorable mention. A mix of
Lava Coil
with
Thundering Rebuke
can be useful on the Sideboard of certain lists.
Green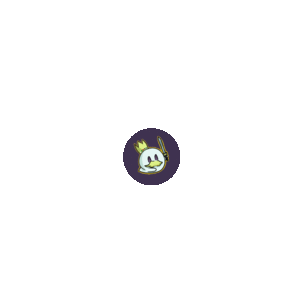 Fade from History
is a good sweeper alternative for artifacts and enchantments in green. Since
Creeping Corrosion
doesn't exist on Pioneer today, I can imagine some lists adopting its inclusion if the format gains a greater presence of these permanents in the future.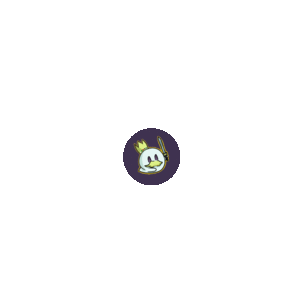 Fauna Shaman
didn't see much play in Modern, even under the company of
Vengevine
, which resulted in some absurd combos alongside
Survival of the Fittest
in Legacy. In Pioneer, the best use for this reprint is perhaps in Abzan Greasefang to fetch
Greasefang, Okiba Boss
itself when discarding a less useful part, such as a
Satyr Wayfinder
. Outside that context,
Fauna Shaman
doesn't seem to fit well into any other category today, but it could become more powerful as the format gains more combo pieces.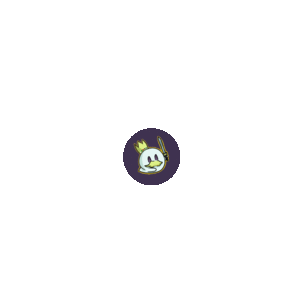 Obstinate Baloth
is a great answer to the recent reprint of
Liliana of the Veil
, and can see play on some green lists for dealing with Rakdos Midrange. I see even more potential in this card in Explorer, where this archetype is the best option available in the format and punishing them for playing Liliana in a 4/4 body that generates immediate value isn't a bad option.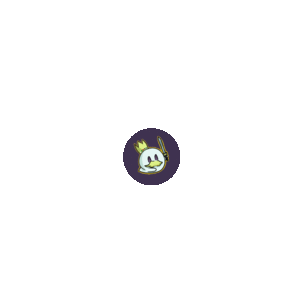 Titania's Command
can be useful for seeking out some specific lands, like
Nykthos, Shrine to Nyx
,
Lotus Field
or
Thespian's Stage
, but for six mana, you'll usually have those lands in play to cast the spell. The other modules aren't impressive at Sorcery-Speed, so there's not as much potential for it in Pioneer today.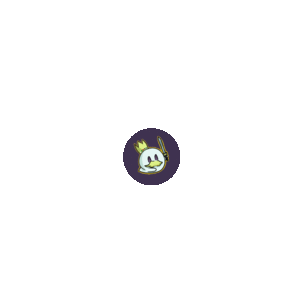 I'm putting Titania and Argoth in the same slot as they meld together to create
Titania, Gaea Incarnate
, and despite the absence of Fetch Lands in Pioneer, joining the two pieces isn't entirely impossible if we use them in lists that naturally place lands in the graveyard, such as Self-Mill strategies, especially Abzan Greasefang, and Delirium archetypes. While the land isn't impressive on its own,
Titania, Voice of Gaea
offers useful lifegain and a body capable of blocking and trading well against
Arclight Phoenix
and other 3-power threats in format, as well as surviving most damage-based removals today. And if you meld them into
Titania, Gaea Incarnate
, the opponent will be in a difficult situation to get around if they don't have an immediate removal. That is, Titania and her land are powerful enough to deserve a few slots in strategies that, today, are not among the top tiers, but that gain an important new element with The Brothers' War.
Multicolored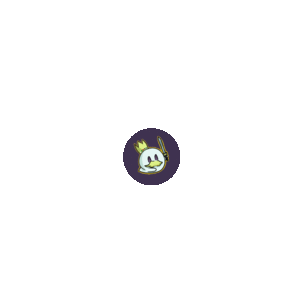 Harbin, Vanguard Aviator
is an excellent support for soldiers if this strategy becomes viable in Pioneer after the new set is released, and its creature type means the possibility of establishing a "Humans Soldiers" in the future.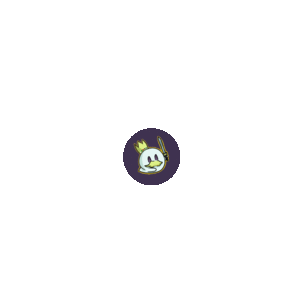 As I did with Titania, I will review Urza alongside his meld piece, and he is by far the hardest card to rate in this review. In a huge vacuum, the new Urza does absolutely nothing on his own, but his 2/4 body is decent for three mana, and if he survives a turn on the board, his controller starts accumulating Tempo on the right list due to cost reduction, not to mention the possibility of future combos involving reduced mana value from artifacts or other spells. That is, without context,
Urza, Lord Protector
is a
Foundry Inspector
and
Goblin Electromancer
on the same card, and that's all. So, we need to look at
The Mightstone and Weakstone
, an artifact that comes coupled with
Dismember
or
Divination
. For five mana, the artifact isn't exactly what you want to play in a Control shell, but it might be a plausible option in a toolbox with
Karn, the Great Creator
, or even with tutors like
Whir of Invention
. Not to mention the elegant design of his combination with Urza, which allows it to be cast for four mana and already guarantee new resources and/or maintain a good board position.
Urza, Planeswalker
— which requires a high investment in mana and slots to come into play — is a machine to turn and/or win games on its own. With two activations per turn, the most powerful Planeswalker in the history of the multiverse does a little bit of everything you need, and if you untap with him for a turn after two positive abilities, his ultimate is now available to clear your opponent's board, but more value is likely to be gained from it by creating tokens and/or exiling permanents. That is, the new Urza is
very
powerful, enough to single-handedly create a strategy that interacts with artifacts, or is part of a more Combo-Control-oriented variant alongside
Karn, the Great Creator
.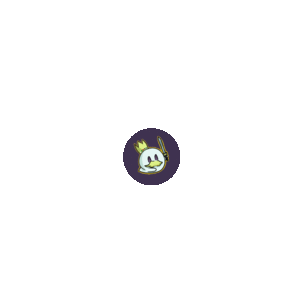 On the other hand, we have the new Mishra, who, like Urza, is unimpressive in a vacuum and unlike his brother, he doesn't get any better if you untap with him. And if we look at
Phyrexian Dragon Engine
, we have the same problem: despite the 2/2 body with Double Strike for three mana, the creature doesn't do enough to be worth maindeck slots in a format like Pioneer because its main value is found in the Unearth trigger, where it becomes a pseudo-
Bedlam Reveler
. However, if the player manages to meld them into
Mishra, Lost to Phyrexia
, the creature is a game-winning machine from the moment it enters the battlefield
attacking
: 9 power with five distinct abilities, of which You can choose three — and that will usually be to have the opponent discard two cards, deal 3 damage to any target, and give your creatures Menace and Trample — is enough to make an instant win in a reasonable board, or even with Mishra on its own if you untap with it after transforming it. But despite the end result being as impactful as or even stronger than Urza, the cards that make up Mishra in a vacuum are far less useful, which can limit his space in competitive Pioneer.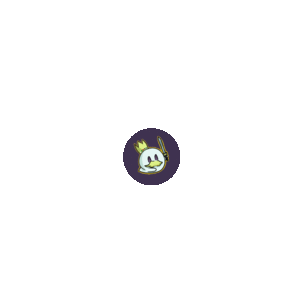 Hajar, Loyal Bodyguard
is an excellent addition to the
Bard Class
lists, who seek to play as a Legendary Stompy.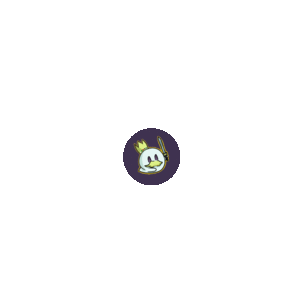 Honorable mention.
Yotian Dissident
can make a board spin out of control easily, alongside effects that create multiple artifacts at once. Add
Hardened Scales
to the sum and things can get even more interesting.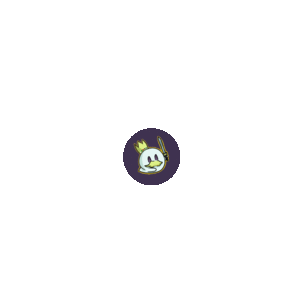 Legions to Ashes
is a viable alternative to
Anguished Unmaking
at Sorcery-Speed ​​if tokens like Powerstone become a common environment. It also handles some other problematic permanents, such as the elementals produced by
Young Pyromancer
.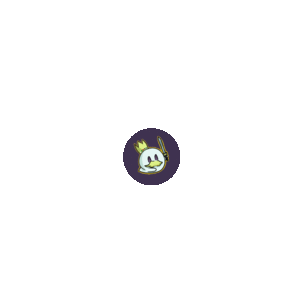 Speaking of
Young Pyromancer
,
Third Path Iconoclast
is a great alternative to the creature in Pioneer. If interactions with artifacts grow, using it alongside certain cards can amplify its impact in a game. Unlike Legacy or Modern (where
Force of Will
and
Force of Negation
exist), I don't think it will make as much difference in Pioneer as its red predecessor.
Artifacts
Karn's Toolbox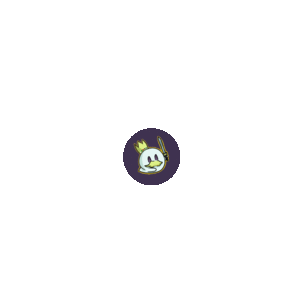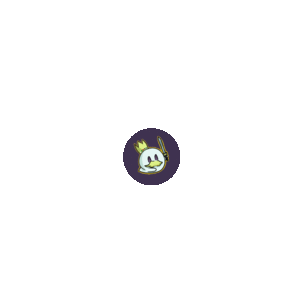 The big winner of this set was
Karn, the Great Creator
for receiving a variety of options for the famous "Wishboard" adopted by Mono Green Devotion, and may expand to other strategies after the new set.
Urza's Sylex
isn't all that impressive and requires white mana to activate, but its inclusion in Selesnya's big mana lists, plus the ability to fetch Karn with it and then tutor it again from exile is an honorable mention.
The Stasis Coffin
is a mighty anti-combo and/or anti-instawin piece, and in the worst-case scenario it can grant you an "extra turn" against a fateful defeat.
The Mightstone and Weakstone
is a draw spell and removal on the same card, and the possibility of picking it up with Karn is one of the reasons I believe in the potential of the new Urza for Pioneer.
Haywire Mite
is a
Naturalize
that exiles the target, might be worth as a Wishboard piece. Finally, we have
The Stone Brain
, which allows Mono Green Devotion to have a better matchup against certain combos, in addition to being a recurring extraction engine with Karn, since you can pick it up from exile to play it again. In general, the flexibility that
Karn, the Great Creator
has gained and its potential to grow outside conventional strategies is a concern that we will have in Pioneer after The Brothers' War, and it won't surprise me if, in the future, a direct intervention occurs banning it from the format.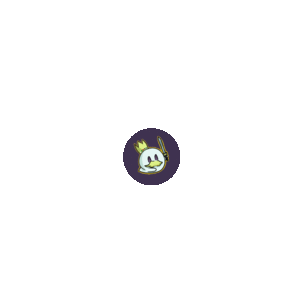 I analyzed the potential of
Arcane Proxy
in eternal formats, and you can
check it out here
. My conclusion remains the same:
Arcane Proxy
doesn't have a home today on Pioneer, but maybe it finds a space alongside Urza.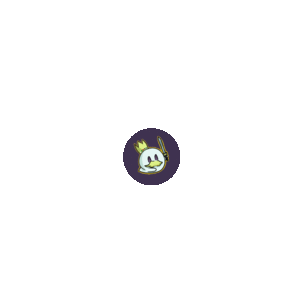 Phyrexian Fleshgorger
can be an instant staple or a huge "do nothing" in Pioneer, it all depends on the context it fits into, as well as another option for Karn's toolbox in Mono Green Devotion. For a reasonable Prototype cost, Fleshgorger is comparable to
Graveyard Trespasser
as a creature that offers lifegain, a decent body, and built-in protection. However, it doesn't provide the all-important accidental graveyard hate against
Arclight Phoenix
or
Parhelion II
, and life is a much more malleable resource than cards in hand to deal with. On the other hand, he's not as easy to block as his predecessor, and Lifelink makes a big difference in Aggro matchups. The great combination for
Phyrexian Fleshgorger
, however, is the possibility of using it along
Feign Death
,
Malakir Rebirth
and similar effects to return the creature from the graveyard to the battlefield to bring it back as a 7/5, just like some players do in Modern with the Elementals cycle. This combination could be seen in lists that seek to leverage
Diabolic Intent
and/or
Deadly Dispute
to generate resources, especially in a more proactive Midrange and/or even in a Rakdos or Mono Black Aggro.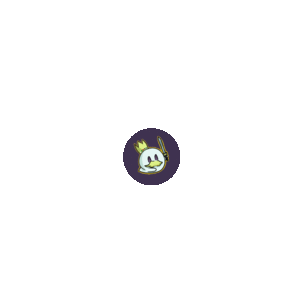 Speaking of Mono Black Aggro,
Transmogrant's Crown
is decent equipment for the archetype, but the fact that it doesn't do anything on its own might limit its space on the maindeck.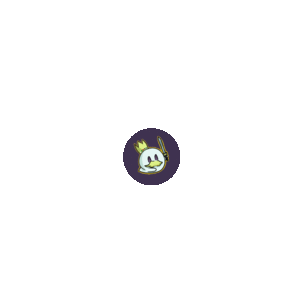 Honorable mention for the Mono Red Devotion variants that occasionally appear in the leagues. Dealing with three 4/4 creatures with Trample and Haste is problematic for many Midranges, though Prototype's 2/2 cost bodies are far less impressive than
Glorybringer
or
Goldspan Dragon
.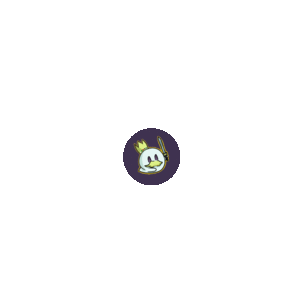 Honorable mention.
Clay Champion
can see play on Mono Green Stompy as an 8/8 for four mana, plus perhaps it deserves a spot in Mono White Devotion variants as a pseudo-anthem
Land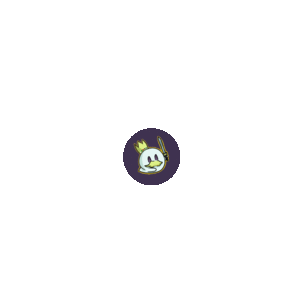 If Soldiers become a viable strategy,
Fortified Beachhead
is a reasonable land to have on the list for its Mana Sink ability, as well as removing the requirement for lands that only work with a certain creature type, such as
Unclaimed Territory
, making room for some important interaction.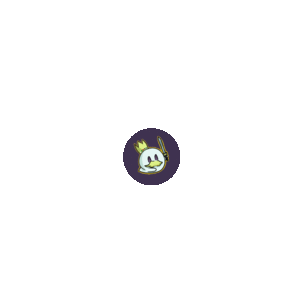 Mishra's Foundry
competes with
Mutavault
in the utility manland slot, and the extra cost of activation will likely make a big difference to which one you choose on most lists. Perhaps, in more artifact-oriented decks, it makes a difference, and we can't forget about Mutavault's own interaction with the pumps offered to Assembly-Workers by the new land.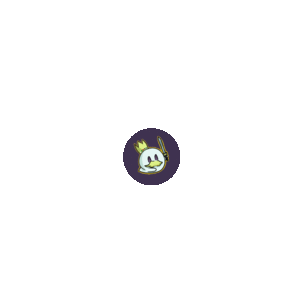 The Painlands cycle is finally complete on Pioneer.
Brushland
is likely to be more likely to see play in the competitive landscape by typically spearheading more aggressive archetypes, possibly having a home in Selesnya Company and/or Selesnya Humans.
Underground River
may be a viable option in Dimir Control instead of
Shipwreck Marsh
.
Conclusion
The Brothers' War brings several powerful additions to Pioneer, and I see it at a similar or slightly lower power level than Kamigawa: Neon Dynasty. It has many options in all rarities, and some of the main cards in the set carry the potential to create new lists and, perhaps, change the course of the Metagame. Thanks for reading!