Introduction
Commander Masters
finally had its last spoilers revealed and will soon be officially released. The set is made entirely of reprints, with some new cards with new Foil Etched frames and also the new art style, "portrait", for some of the legendary creatures. Many cards have also had their rarity altered, such as Maelstrom Wanderer, which went from mythic to rare, or All That Glitters, which went from uncommon to common.
However, among all those reprints, some may be considered "irrelevant" for Commander players, such as Talrand, Sky Summoner and other various rares. On the other side, many cards which practically desperately needed reprints were spoiled, and in this article we'll show the most awaited ones out of the bunch.
We separated them by colors, and inside each color we separated them by a decreasing order of rarities: common, uncommon, rare and mythic. In the absence of commons and uncommons, that's because there was nothing too appealing for those. So, let's go:
White
Nothing uncommon has caught our eye in the white color, but we had highlights for rares and mythics. In terms of commons we have here 2 honorable mentions: All That Glitters and Generous Gift.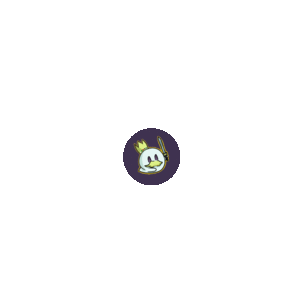 All That Glitters is a much bigger victory for Pauper players than Commander players, but that doesn't mean it isn't a great addition for decks with an Enchantress theme, such as Alela, Artful Provocateur and others of the sort, for instance.
As for Generous Gift, it is a great removal, being the same as the famous Beast Within, only white. Not every White deck would use it, but it is still a spot removal for any sort of permanent
Rares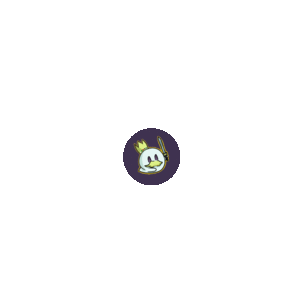 Mangara, The Diplomat had its downgrade from mythic to rare, which in theory is pretty good as it will have more prints and consequently lower in price. It is a great recursive card in Pillow Fort decks, or even in other strategies to offer card draw advantage, even more in the color white, which is well-known for having problems with getting resources.
It is the first reprint of this card after three years, in the M21 set.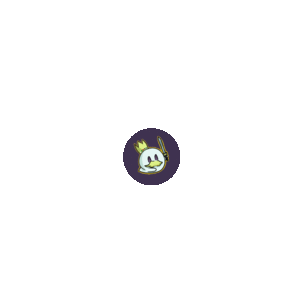 Almost every spell for free due to a commander's effect will be discussed in this article, and Flawless Maneuver is no exception. There was an even recent reprint of this card in the precon deck, Rebellion Rising, in Phyrexia: All Will Be One. But as that is a sealed product, and it depends on stores actually opening them to then decide to sell it, it doesn't count as a significant decline in price such as Commander Masters intends to bring.
Back to Flawless Maneuver: it is a card that always catches opponents off guard, escaping a global removal and leaving you and your board alone with each other, in case the spell resolves: a staple that can fit into almost every deck with the color white.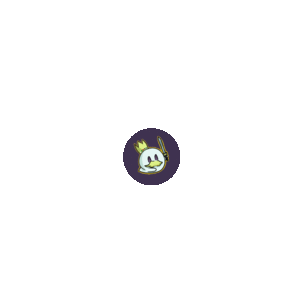 Not that popular, Grand Abolisher got another reprint. Usually used in combo decks or similar to avoid possible answers to your win condition, Grand Abolisher fulfills its role very well for very little mana.
Even in Cleric or Humans typal decks there is space for this card due to its effect of disrupting opponent's answers in your turn. The last time it was reprinted (not to mention Secret Lairs) was in 2017, in the product Archenemy: Nicol Bolas.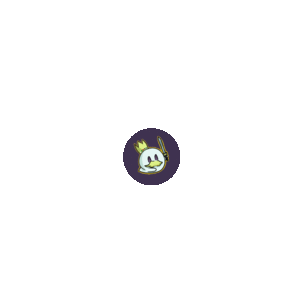 Being upgraded in rarity from uncommon to rare, Steelshaper's Gift definitely showed its usage potential to get this "evolution".
Decks with the theme of equipment definitely celebrated this victory, as it got its first reprint after 9 years, in the Fifth Dawn set.
Mythics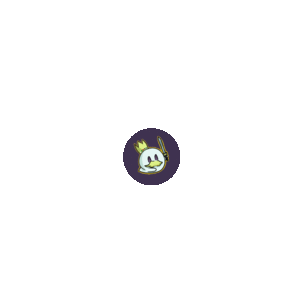 Finally reappearing after 3 years, in Theros Beyond Death, the famous combo piece, Heliod, Sun-Crowned, pops up to say hello. This is a card which is considerably strong on its own, but which works essentially as a finisher alongside Walking Ballista or Triskelion.
All rejoice with Commander Masters, even combo players.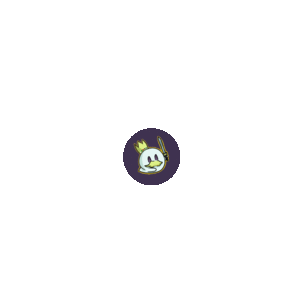 Land Tax had its last appearance in Double Masters in 2020, and is also on The List. One of the best cards to have in your initial hand and to filter your deck at the same time it guarantees a land drop every turn, Land Tax can fit into any deck with White. It is a great staple in the format.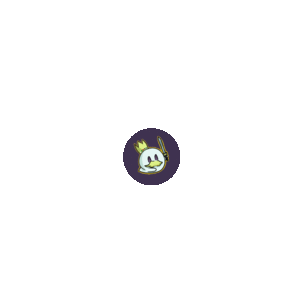 Loyal Retainers surprised many this year, as it appeared in Magic's 30th Anniversary promo cards, and also now in Commander Masters.
Though it showed up last time in the Commander's Arsenal product in 2020, and had its rarity increased from uncommon to mythic, it's not seen as much, but it has great potential, as it is a reanimate for 3 mana which is still a board. It might be that, from now on, it will be seen more on tables as it becomes a bit more accessible.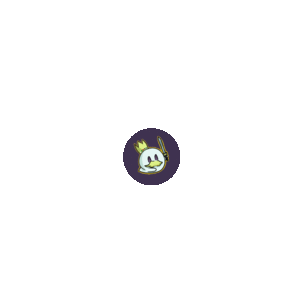 Smothering Tithe caught us off guard with its strange rarity alteration, going from rare to mythic. Even in the most recent set which was released last year, Double Masters 2022, its rarity wasn't changed. But it seems that this year it was, and that is a bit curious.
After all, this is an absurdly strong staple, and is very annoying for your opponents. Smothering Tithe is already relevant on its own, but when added to wheel effects such as Windfall, it becomes even more so.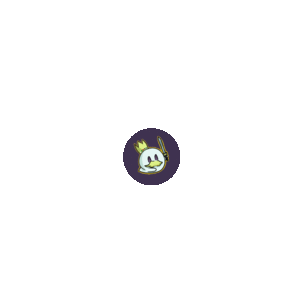 Also with its last appearance in 2020 in Double Masters, we see today, again, Avacyn, Angel of Hope. Famous in reanimate decks or simply decks with very big creatures, Avacyn holds up to its name in Commander, being a good reprint - considering it was last seen three years ago.
Blue
Let's say Blue didn't have anything significant in its common and uncommon reprints. I might even comment on Counterspell, but this same card had many reprints, and it is quite accessible to any deck.
Rares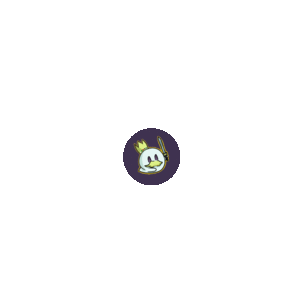 I risk saying this is the rare blue staple which was most expected to be reprinted and to fulfill fans' expectations: Cyclonic Rift. This is a card which is almost a must for any deck with Blue, which makes opponents question themselves about their life choices when they see seven lands standing there.
Its last reprint was in Double Masters 2022, and it comes back now in Commander Masters, with a Foil Etched version included.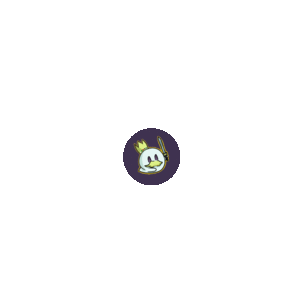 This is another free spell, Fierce Guardianship. It is one of the most annoying cards to its opponents in its cycle, as it is a Negate for free in most cases.
It is a great defensive resource which will almost always catch people off guard. I risk saying it also had the same reprint expectation as Cyclonic Rift.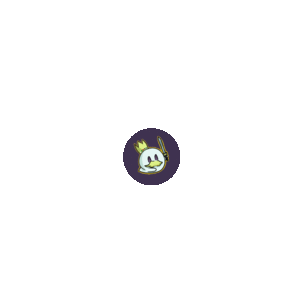 This is not a card which is that famous, and is not much used either, but it had its downgrade from mythic to rare: Day's Undoing. Though it is on The List, its last appearance in a set was in Magic Origins, in 2015. This is almost 10 years awaiting a reprint, and it finally got one in Commander Masters, in a lower rarity. It might be that, as a result, you see it being used more on tables from now on.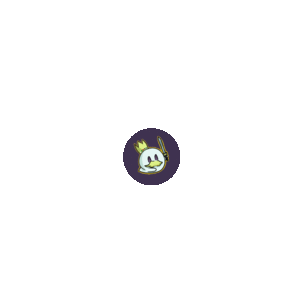 This is an unusual reprint of almost 26 years old: Personal Tutor. Particularly, in my 9 years of Magic, I have never seen it be used, as it is a card with very limited access. You can hope that, with this reprint, Personal Tutor will be seen and used more on tables from now on, after all, the more tutors the better.
Clearly, it isn't the same as a Mystical Tutor, but you can say that the decks which use it, can also use Personal Tutor.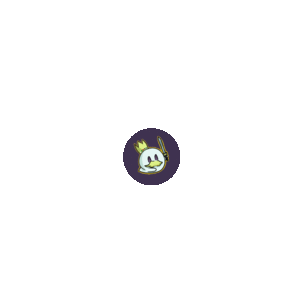 Faerie Artisans is quite underestimated in Commander, and it spooked me a lot with its reprint, as it only came out in Commander 2016. Almost always having a copy of one of your opponent's creatures, and in the shape of an artifact creature seems very good in certain deck builds, and even outside those cases, the card alone does a lot, considering that, in the scene, the ETB effect (enter the battlefield) is almost predominant.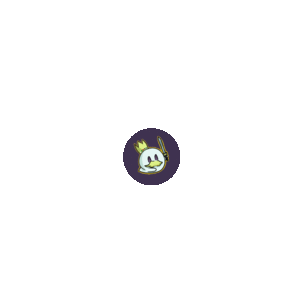 Reprinted for the last time in 2006 (not counting The List), Commandeer also shows up in Commander Legends. It is an unusual answer to respond to some non-creature spells in crucial moments, such as in an extra turn as in a Nexus of Fate or Expropriate, or even a Torment of Hailfire with a very high X.
Mythics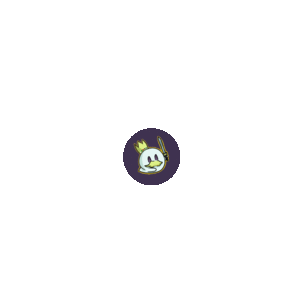 Seen for the last time in 2003 in the Eighth Edition, and with its rarity altered from rare to mythic, we have here the unexpected Bribery. This is another card which isn't used a lot in Commander due to its "scarcity", so we might see it being used more from now on.
There are other alternatives, such as Inevitable Betrayal, which, though it can only be played with Suspend, there are ways to go around that with Cascade effects, for instance. This might be a "late" reprint in a certain way, but that is something that only time, and the card being used in the format, will tell.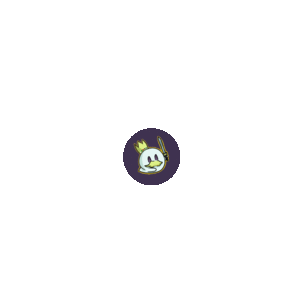 Ever since the reprint of Three Visits and Imperial Recruiter some time ago, you can expect many cards from Portal Three Kingdoms to appear in sets such as Commander Masters, and that seems to be the case of Capture of Jingzhou.
This is a great alternative for those, and even has its uses in decks which also use Time Warp, as extra turns which aren't exiled after their use are really sought-after in the format. You can expect a considerable decline in value, as it's basically the first reprint after almost 24 years.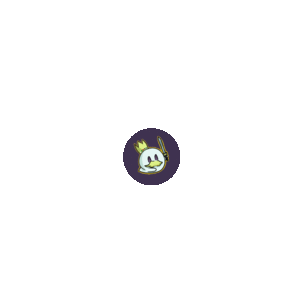 Again we have an upgrade of a rare to a mythic, Spellseeker. Here we can say it's understandable, as it only came out in Battlebond in 2018 as a rare, and has shown enormous potential both on kitchen tables and in the competitive scene throughout the years.
Even though it is a mythic reprint, it is still sought-after by players, even getting Foil Etched and Borderless versions.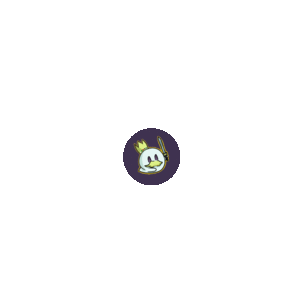 Another unexpected reprint (which in a very hypothetical scenario could have the small chance of being in the Knight deck, Calvary Charge, in March of the Machine) was Sun Quan, Lord of Wu.
This is a not-much-used card, but which, when used, basically guarantees damage due to the almost unblockable effect of Horsemanship. It is a great addition, as it was seen for the last time in From the Vault: Legends in 2011.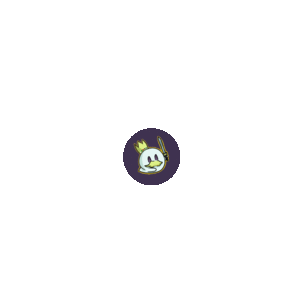 Even though it was reprinted only this year in Dominaria Remastered, for players, the more reprints the better: Urza, Lord High Artificer. In Dominaria Remastered, he got a Bordeless version, and now in Commander Masters he got a Foil Etched version and even a "portrait" one.
The beloved Urza is a nightmare on tables, and these reprints have shown how much they want it to keep terrorizing tables all over the world.
Black
It's fair to give an honorable mention here to Dread Return, which is now a common card, even getting its Borderless version. It might be another great addition to Pauper in new reanimate decks. But one certainty is that it is good in various reanimate decks, such as Meren of Clan Nel Toth and other variants in the archetype.
Now the uncommons:
Uncommons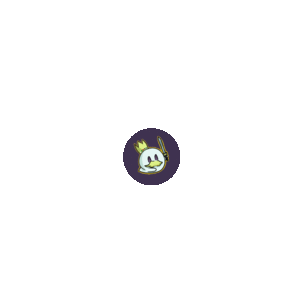 After 3 years in Ikoria, we finally have again Bastion of Remembrance. It is almost a must card in decks of the Aristocrats archetype, with the advantage of being an enchantment and not a creature, such as Blood Artist, for instance.
It kept its rarity, which is good in a certain way, as it is in the right place: too strong to be a common, too weak to be a rare, but perfect to be an uncommon.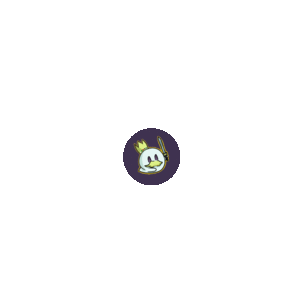 Even though it was reprinted recently last year in Jumpstart 2022, we say again, the more, the better: Exsanguinate comes back in this set, and also counts with its Borderless version.
This is a great card to use as a finisher in many deck archetypes. Though it has a different goal than Torment of Hailfire, in case a deck uses one, there is no reason to not also use the other one as an alternative.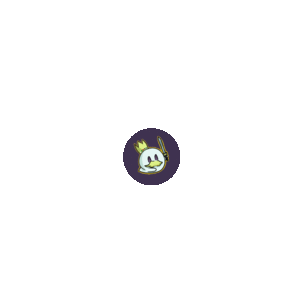 A tutor which is similar to Jarad's Orders, but only Black and not limited to a specific type of card, Final Parting shows up in Commander Masters as well. It showed up for the first time in 2018 in Dominaria, but I risk saying it is quite underestimated in the format.
It is an alternative to Diabolic Tutor in case the deck has interaction with your graveyard, as for only one mana more you search for another card.
Rares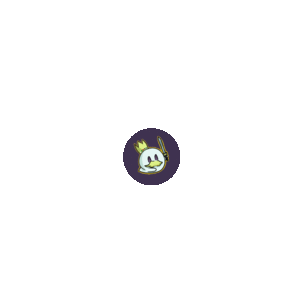 Again, not considering The List, Bloodchief Ascension finally gets a reprint after 17 years. Great for deck builds of the wheel archetype, such as Nekusar, the Mindrazer (which, by the way, was also reprinted in this set, this time as a rare), or in mill decks such as Phenax, God of Deception.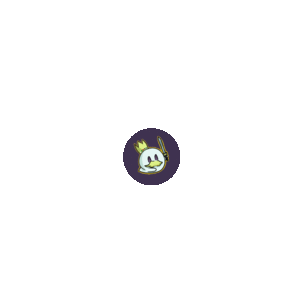 This is a free black spell - Deadly Rollick. It is a costless spot removal which exiles a creature, being able to break many combos or even just make your friend's life harder.
Even without a commander, the fact that this card does what it does for only four mana at instant speed is at least admirable. Like others in this cycle, it was very expected by players.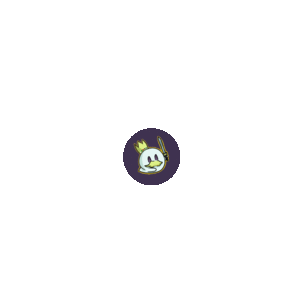 Kindred Dominance is almost a must card in typal decks which have Black. It showed up for the first time in Commander 2017, and now it got its versions in Foil Etched and Borderless. It is also a good mass removal in case you choose the "Gamer" type.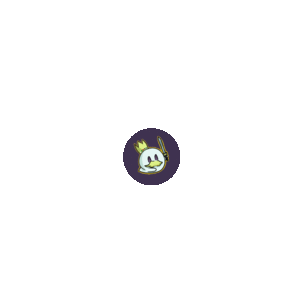 Going through a similar situation quoted previously, Toxic Deluge was in one of the precon decks in The Lord of the Rings: Tales of Middle-Earth. In Double Masters, it got its VIP edition version, and in this year it got its Foil Etched version.
It is one of the best removals Black can offer in the format (and which, by the way, was born in the first primordial years of Commander, in Commander 2013) due to its -X/-X effect, being able to deal with indestructible creatures such as Avacyn, Angel of Hope.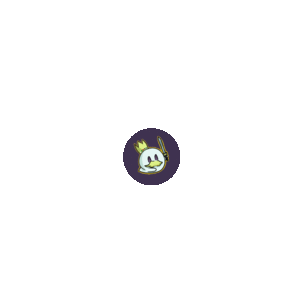 Last, but not least in our section of rare black cards, Vindictive Lich appears after 6 years. It is a bit forgotten and even very little used, but very versatile because of each of its effects. Definitely, it is a card which has the potential of being more popular due to the reprints in many deck archetypes.
Mythics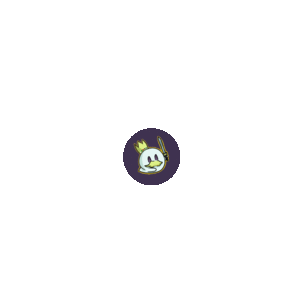 Also coming directly from Battlebond with Spellseeker, we have Archfiend of Despair. A 6/6 body which prevents Lifegain from opponents, and, as a bonus, is a Wound Reflection, Archfiend of Despair is a great reprint which we needed for a while. Though it isn't used that much, it is still a great creature.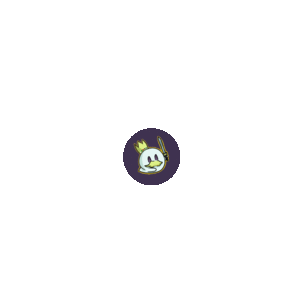 One of the cards which is really desired by Commander players, and as desired as Vampiric Tutor (if not more), Demonic Tutor gets another reprint, but this time as a mythic. Its upgrade is quite justifiable, as it is one of the best tutors in the format. It comes with its Foil Etched and Borderless version.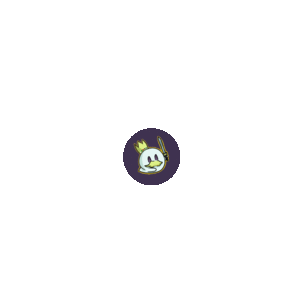 In its first upgrade of rarity, going from rare to mythic, we have here Grave Pact. This is an enchantment which clearly frustrates opponents as it provides a good board control for those who use it, as decks which use it are of Reanimate, Aristocrats, or other various archetypes.
It showed up for the last time in Commander Anthology in 2018, and now also in the mythic rarity in Commander Masters, but also with alternative versions in Foil Etched and Borderless styles.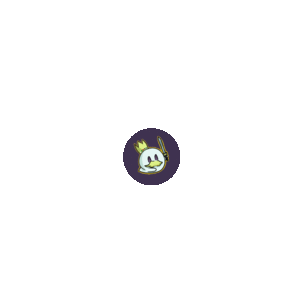 This is a famous combo piece which terrorizes tables across the world, with Foil Etched and Borderless Profile versions, Mikaeus, the Unhallowed. Known for being a match finisher, alongside Triskelion or Walking Ballista (with another sacrifice source like Phyrexian Altar or something that drains like Blood Artist), Mikaeus showed up for the last time in Ultimate Masters, in 2018.
He is well sought-after by Reanimate players and the like, being the main win condition in many decks in this format.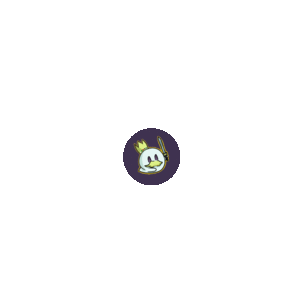 Seen for the last time in 2017 in Hour of Devastation, Razaketh, the Foulblooded finally was reprinted. Out of the 4 demons in Liliana's pact, I risk saying that, in Commander, this is the most used one. It answers global removals really well, filling the board with any card you want, besides being an 8/8 body with evasion, as it has Flying and Trample.
It shows up a lot in Reanimate decks, mainly in builds with more recent commanders, such as Dihada, Binder of Wills.
Red
In the color red, what called attention to me among the commons and uncommons was Skyline Despot for its downgrade, Kazuul, Tyrant of the Cliffs, which also got its rarity altered, and Storm-Kiln Artist: a card which is sought-after in combo and spellslinger decks.
Rares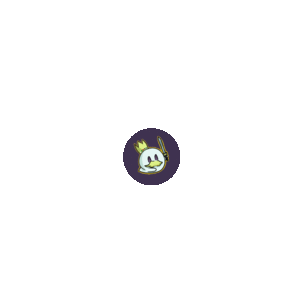 Honestly, Red's situation in Commander Masters' rare section almost didn't have any highlights. However, out of the few we got, Tempt with Vengeance is one of them.
It was printed for the last time 10 years ago, in Commander 2013. Decks such as Purphoros, God of the Forge, or ones that use Impact Tremors, tend to use it.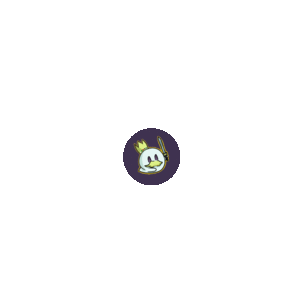 7 years later, we have here Grenzo, Havoc Raiser. Its effect triggering individually for each creature which deals damage makes this card as strong as it is, even getting its Foil Etched and Borderless Profile version.
Many Goblin builds, such as Krenko, Mob Boss, may opt to use Grenzo, be it to tease or remove cards from your opponents, as that is an indirect way of milling.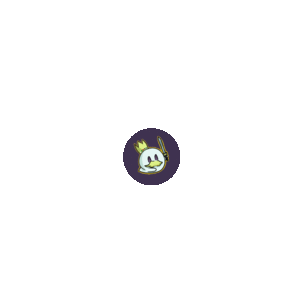 The second to last spell of free alternative cost in the cycle, Deflecting Swat is one of the few rares which indeed is worth it in Commander Masters. The effect of redirecting spells' targets and "stealing" spells such as Time Warp is at the very least fun, but the card sees a more competitive scenario in interactive decks with plenty of answers. It is also one of the most expected reprints in this set.
Mythics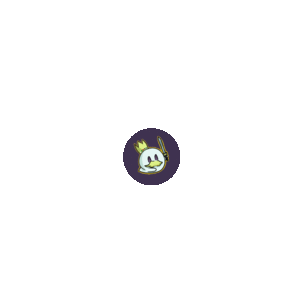 Seen for the last time in Ultimate Masters in 2018, Balefire Dragon comes back in Commander Masters, keeping its rarity.
By the way, it is a card which would be hard to get a downgrade, as it is a 6/6 body with evasion, and which can possibly clean an opponent's entire board. It is an interesting addition to Miirym, Sentinel Wyrm, considering its popularity among the Dragon typal decks.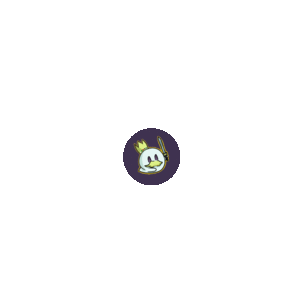 10 years later, we finally have a reprint in a set of Purphoros, God of the Forge. Both as commander and as a staple, it is a very tough creature to deal with, which creates many headaches for your opponents.
I risk saying this is a card that represents the essence of Red well, dealing direct damage to all opponents, and also with the potential of buffing creatures (which is only a bonus, as players use it for its first effect). It's another card which many didn't expect to see in the set and which caught us off guard, also getting its Foil Etched version.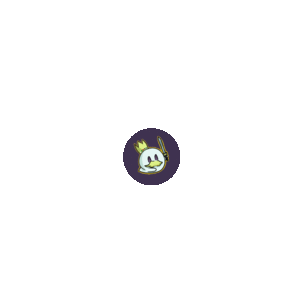 After being released nine years ago in Darksteel, Savage Beating is relaunched this year, with its rarity as mythic. It is understandable, as the card can end the game when used if it resolves. It is also not very common on tables across the world, and it might become more popular due to its reprint.
Green
We have two very important highlights in Green: Skyshroud Claim, and the downgrade of Goreclaw, Terror of Qal Sisma. Skyshourd Claim was once a ramp that very few had access to, and thanks to more and more reprints, today it is fortunately very popular in the format.
As for Goreclaw, I admit it was quite weird seeing it as an uncommon if we consider its power as a card: it is a reducer which can also provide Trample to creatures with power 4 or higher. It is quite common to see Goreclaw decks around in the more classic green style: big creatures which hit for a lot. Even more now, with this downgrade.
Rares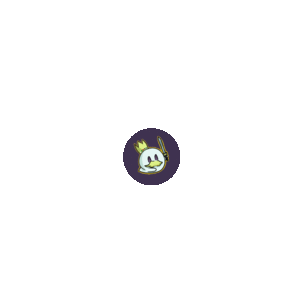 The classic planeswalker Freyalise, Llanowar's Fury also got a downgrade from mythic to rare. This iconic commander which showed up for the first time in Commander 2014 is a very versatile planeswalker for the color Green, with the options of creating mana-engine Elves, bringing a Naturalize, or drawing cards with its ult.
I can say it might end up in every deck with Green, as it has a balanced cost for what it does.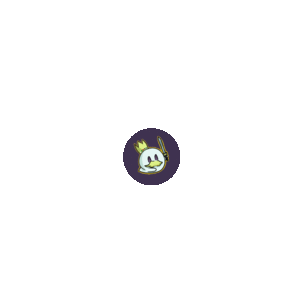 After 8 years, Arachnogenesis was reprinted. It is an absurd answer which can create many blockers and remove problematic creatures which are attacking you. It took some time to go up in price, but it skyrocketed when it finally did. It's expected it will become more accessible.
It also got its Foil Etched and Borderless versions.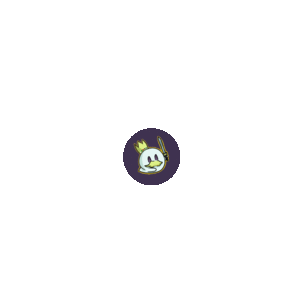 Another card which, before, was quite inaccessible to beginners, and which today can be practically in any deck: Azusa, Lost but Seeking.
Azusa came out for the last time in 2020, in the M21 set. Its reprint at the time lowered the price of this staple, and it might make it even better. It got a variant art in M21, and now it has Foil Etched and Borderless Profile versions in Commander Masters.
It is great for decks which want to ramp early, or even if they want to "play around a bit" with their opponents with the interaction of Strip mine and Crucible of Worlds, breaking three lands per turn.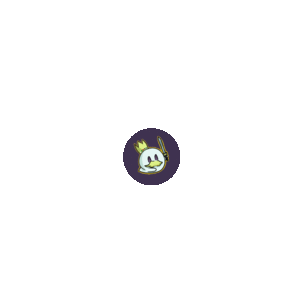 One of the, if not the best, answers in Green, Heroic Intervention was finally reprinted in a set, and not only in Commander precon decks. Staple both on kitchen tables and in the competitive scene, it fits into basically any build as an answer to any inconvenient target or global removal, at the cost of only two mana.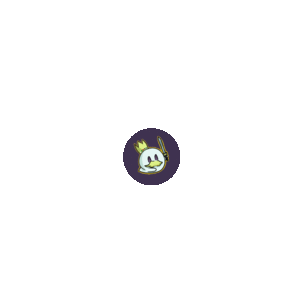 Ohran Frostfang got even a Foil Etched and Borderless version in Commander Masters. Card draw advantage is always something good, and this one doesn't fail to do what it promises, particularly in more aggressive green decks. Not to mention the benefit of the doubt that opponents will have with the fact that attacking creatures get Deathtouch. It is a good reprint, much awaited-for by players.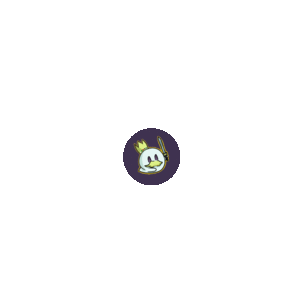 Dealing with Indestructible permanents is usually quite annoying, but Song of the Dryads is an example of a card which helps you deal with that sort of situation. Making a Purphoros, God of the Forge become a tree, besides funny, is at least very calming. Released in 2014 in Commander 2014, it was born in this format, just like Toxic Deluge.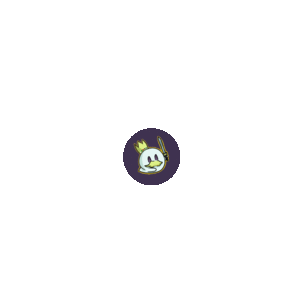 This is a finisher which will probably show up more often on tables across the world: Tooth and Nail. It came out for the first time 10 years ago in the first Modern Masters, and was a card that really embraced Commander, as it can look for the combo all at once, despite its high cost.
Considering the number of ramps and how well the format has grown, it might be that Tooth and Nail is more usual in games from now on.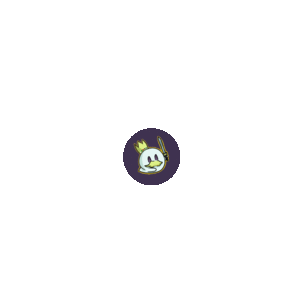 An "alternative" to Azusa, Lost but Seeking, we have Wayward Swordtooth. Obviously, these are different cards with different intentions, but usually decks which use one of them, also use the other one.
Released for the last time in 2018, it is a good ramp option, even more with the body it has for a low cost, despite its "city's blessing" limitation.
Mythic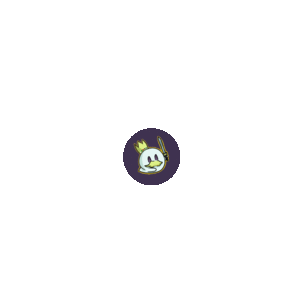 This is one of, if not the, most famous finisher in Green - Craterhoof Behemoth. It came out for the last time in Jumpstart, in 2020. This 8-mana beast almost always ends the game when it comes on board, and it was finally reprinted, even getting its Foil Etched version.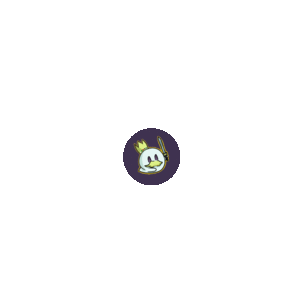 The terror of those who face Super Friends (planeswalkers) archetype decks is back: Doubling Season. Ever since Battlebond, its rarity was altered to mythic, and it stayed that way so far. Released for the last time in 2020, it is a must card in planeswalkers decks, such as Atraxa, Praetors' Voice.
Decks with the token or +1/+1 counter themes also use Doubling Season well, which justifies a lot how much it is sought-after and its price. In Double Masters, they got a VIP version, and, in Commander Masters, it got its Foil Etched version.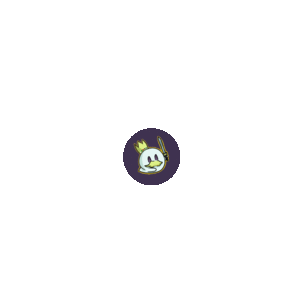 Finale of Devastation was also quite unexpected, considering that only this card out of the 5 cards with X cost and a 10+ mana effect appeared from War of the Spark.
As it's a tutor or a reanimate with the potential of being a finisher, it is justifiable why it, and only it, out of its whole cycle, showed up here. It showed up for the last time in 2019, and Commander Masters was its second reprint, bringing a Foil Etched and Borderless version.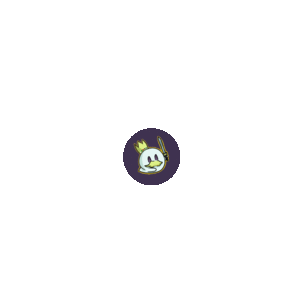 The Great Henge can be considered one of the most expected reprints of the set in the Green color. This card, which was released in Eldraine in 2019, showed its strength in Commander for its versatility and because it fulfills its goal very well. After all, it is hard to find Lifegain, mana creating, +1/+1 counter buffs, and card draw, all in the same artifact. It had its variant version in Eldraine, and, now in Commander Masters, it also got its Foil Etched version.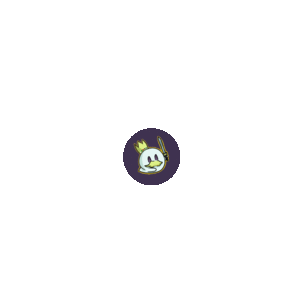 Selvala, Heart of the Wilds is quite renowned for the destruction it caused both on kitchen tables and in cEDH. It came out for the last time in Jumpstart 2020 (and also in the Mystery Booster line). In Commander Masters, it got its Foil Etched and Borderless Profile version.
Selvala has becoming more and more accessible to players, compared to when it was released in 2016, in the Conspiracy: Take the Crown set. It is a great source of card draw and mana creation on "lighter" tables, and a commander with a great combo potential on more competitive tables.
Multicolored
Basically, all multicolored are rares and/or mythics, and honestly many of them can even be mentioned, but there was nothing that was really expected, even with downgrades. Such as, for instance, Mizzix of the Izmagnus and Meren of Clan Nel Toth. By the way, it was curious that only these two were chosen out of all experience counter commanders.
Rares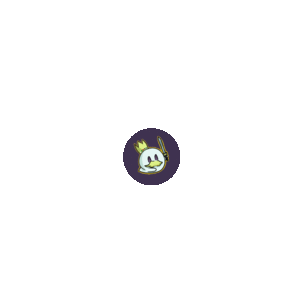 Gisela, Blade of Goldnight had a quite unexpected downgrade, as it was mythic in all of its previous versions, even getting a Foil Etched and Borderless Profile version. Gisela is practically the balance between Red and White, with the aggression of doubling the damage and the "calm side" of preventing half of it to its controller. It is common in decks such as Kaalia of the Vast, or even in decks with very big creatures, such as Mayael, the Anima and the like.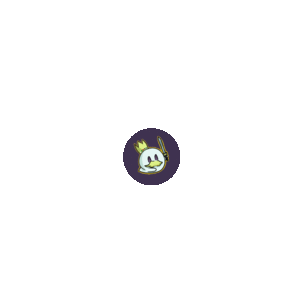 Another unexpected downgrade which already had a Foil Etched art, but which also got a Borderless Profile version, Maelstrom Wanderer shows up as rare, and not mythic, this time.
Another powerful commander, and even a staple in decks such as Averna, the Chaos Bloom, Maelstrom Wanderer definitely has potential of wreaking a lot of havoc depending on the build it fits into (mainly if it's geared towards land destruction, with Jokulhaups or with Apocalypse).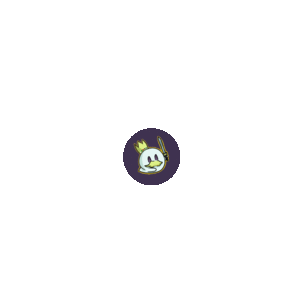 Again getting its Foil Etched version, and now releasing as a rare, Queen Marchesa shows up also in Commander Masters. I must say that, with time passing, I can agree with the decision of changing it from mythic to rare.
It is good as a commander in decks focused on Control and Monarch, and also works well as a staple, but, as more absurd cards are released, you can tell some of them were left behind, and, by the looks of it, Queen Marchesa is one of them.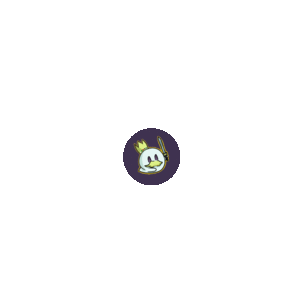 Zacama, Primal Calamity also was downgraded from mythic to rare, getting a Foil Etched version and a Borderless Profile version, and was even featured in the booster covers of this set. This dinousaur-version of Cerberus, which does a bit of everything, shows up a lot in decks with gigantic creatures, and, apparently, it will show up even more as it had its rarity lowered, or at least that's what we expect to happen.
Known for being a jack of all trades, if it's resolved on board, it causes many problems until it's resolved. Mainly if it comes in cheated out, like with a Gishath, Sun's Avatar or the like.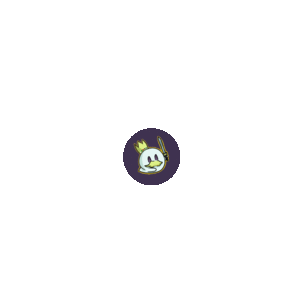 Last, but not least, also getting a downgrade, we have Mirri, Weatherlight Duelist. It came out for the last time in Commander 2017, in the Feline typal deck. For its cost and effects, it is a very versatile card, even in non-typal decks.
It is quite versatile and fits in many deck archetypes, and its downgrade is also understandable, as it depends on attacking and/or being tapped to effectively work.
Mythics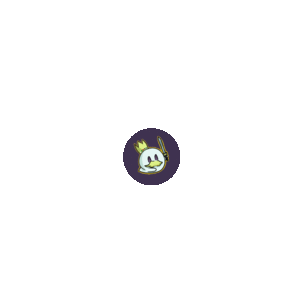 It was quite disappointing to have literally only 2 multicolored mythic cards in the set. When seeing The Ur-Dragon spoiler, everyone expected a reprint of Edgar Markov or the other eminence commanders in Commander 2017. But there were only two multicolored mythic creatures in the entire set. And they are The Ur-Dragon and The Scarab God.
Of course, both are good reprints, but it is really frustrating to have only two multicolored mythic cards, even more so in a set which is totally geared towards Commander. Okay, there are more of these due to the new precon decks, but it is still sad, if you stop to think about it.
Colorless and Lands
We have a special highlight for two uncommons which are very famous staples in the format and fit into many decks: Ashnod's Altar and Lightning Greaves.
The boots are almost a must for almost any commanders around due to its Equip 0 and Shroud, whereas Ashnod's Altar is in practically all decks that involve sacrifice, such as Reanimate or Aristocrats. Two great reprints for the format.
Rares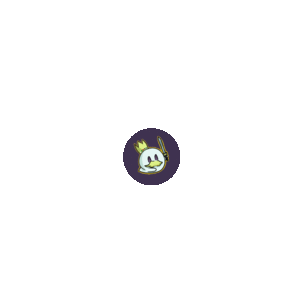 Chromatic Lantern is quite popular in 4+ color decks, or even in 3-color decks which don't have access to Green. It has been appearing recurrently more and more each time, which enhances its accessibility.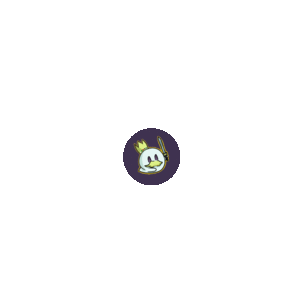 One of the best equipment in the format, and maybe even one of the most used ones, Sword of the Animist is the ramp that decks without Green need so they can compensate for their "delay" in game. And, even in decks with Green, the card is welcomed, considering its low mana cost and equip.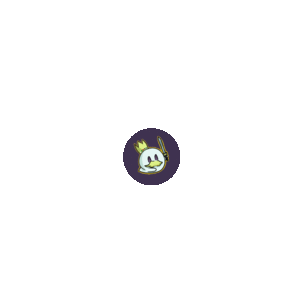 The very awaited-for Medallions cycle. These are one of, if not the most expected cards for colorless, and these are cards which should have been reprinted a long time ago. There have been times when a precon deck, in full, cost what these cards have cost alone, due to their effects.
Even in decks with more than one color, these Medallions are very desirable. It is very good that they have finally brought these reprints, even with Foil Etched arts.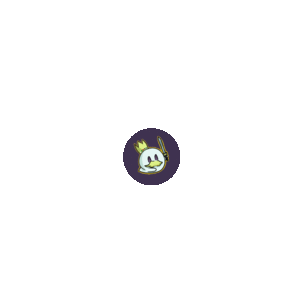 The "Commander Lands" cycle in the combination of enemy colors also finally had its reprint, getting Foil Etched and Borderless versions. These are lands which I risk saying are a must for every deck with more than one color: after all, almost 100% of the time you'll be facing 2 or more opponents, so these lands will almost always come in standing.
And there's nothing better than fixing your mana curve by cleanly hitting the colors you use, even more with lands coming up untapped. They were finally reprinted after 3 years, the last time being in Commander Legends.
Mythics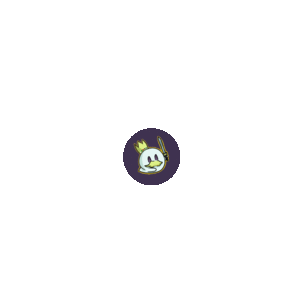 Before, the little trick of using Extraplanar Lens on a Snow Land so that only you had access to the extra mana your basic lands created was something quite hard to see, and not at all accessible. Now, thanks to sets like Modern Horizons, Kaldheim and others, the access to snow lands is much bigger than before.
And now you can redo this old trick much easier, eve with the upgrade from rare to mythic for Extraplanar Lens. It is a reprint that took 20 years to come out, not counting with its Kaladesh Masterpiece version, in 2016.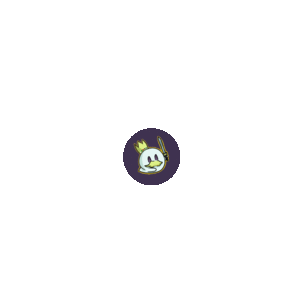 Its second official reprint without counting Secret Lair, Ulamog, the Ceaseless Hunger shows up again after 8 years. It always draws a lot of attention, be it playing it or forcing its way on the table in some other way, making the situation even worse in case some source of Haste shows up from somewhere. After all, as if it wasn't enough to exile 2 permanents when casting it, it exiles 20 when attacking.
I guarantee no one is happy when losing 1/5 of their deck. It is a good reprint, getting also art versions in Foil Etched and Borderless Profile.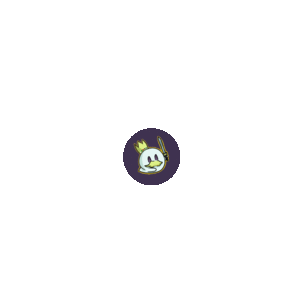 The Immortal Sun, the terror of Super Friends, also finally got its first reprint after 5 years. A card which also "does everything", for the number of effects it has. It fits into practically any deck, as long as you don't use planeswalkers.
It is a great artifact that doesn't show up often, but always surprises the table when it does.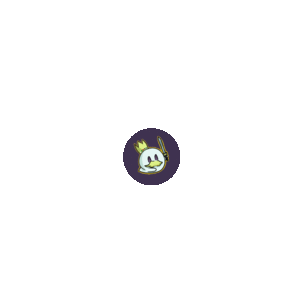 And, last on our list, but not the least important one, the famous and very awaited-for Jeweled Lotus. It is a card that definitely stamped Commander's timeline, making many heavy commanders see play. Loved and hated by many, it shows up again after 3 years.
Will Jeweled Lotus become more accessible with this reprint, or will it really become one more invaluable Lotus item? Only time will tell.
Final Words
I must say with sincerity that it was hard, and even frustrating in a certain way, to look at the set this broadly. It had a lot of potential to be even better and really appease the Commander community, but it ended up being what it is.
Having only two multicolored mythic cards still disappointed me a lot, and I have played Commander for at least 9 years. It's really expected that, with the downgrades and reprints that are really worth it, that there will be a significant decline in prices for staples in the market of the cards we love so much, but, nothing is guaranteed.
What about you, did you like any reprint which is out of this list? Would you remove some? Did this set appease you? Did you hate it? Share your thoughts!