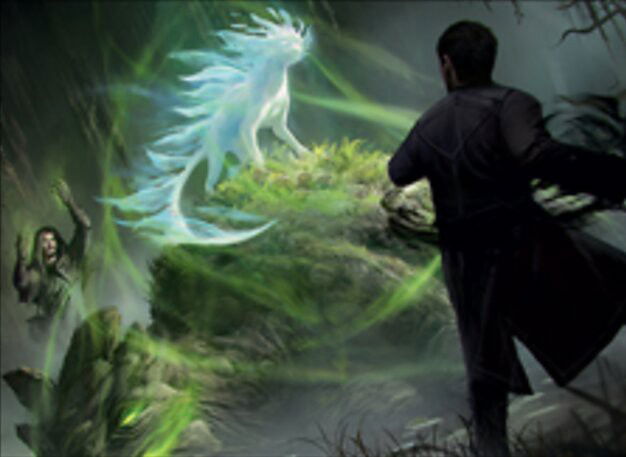 The Top 6 Strixhaven cards for cEDH
04/08/21
0 comments
This article shows 6 new cards from Strixhaven and how they might impact competitive Commander tables.

By Kaylani

translated by Romeu

revised by Tabata Marques
Edit Article
Hello everyone! With the spoilers finished, let's look at Strixhaven's most interesting cards for cEDH. I selected 6 cards in no particular order to talk about:
Top 6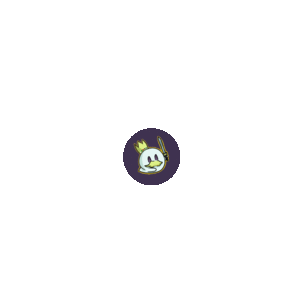 It's impossible to look at this card and don't think about
Neoform
.
Rushed Rebirth
should have similar applications, where costly commanders can be used to tutor the curve toppers. However, as there is no limitation on the minimum cost of the tutored creature, we can predict that the greatest application of this card will be to transform commanders with CMC 3 or higher into
Thassa's Oracle
, opening another route of victory at instant speed. It will probably be one of Strixhaven's most used cards in competitive Commander. Recalling that, since 2020, commanders "die" and then are placed on the Command Zone.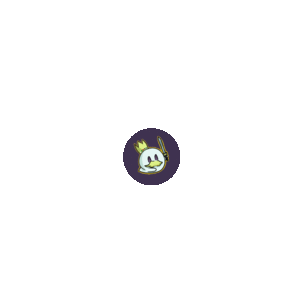 This card is basicly
Sanguine Bond
in the command zone. It is a combo of a card with
Exquisite Blood
, which is easy to tutor with black in the color identity. We will probably see optimized lists around this commander, but nothing that will break the format!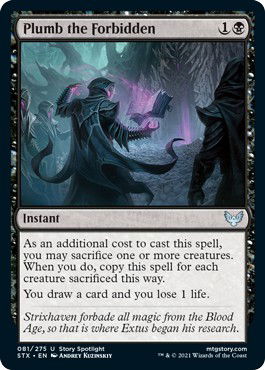 Plumb the Forbidden
: This card will walk the line between recycling for 2 mana and winning the game. The potential to use 2 mana to draw multiple cards at instant speed is difficult to resist on decks that can feed the effect with consistency, such as
Najeela, the Blade Blossom
. Note that the text of the card places copies on the stack, so interacting with the original on the stack does not counter the copies!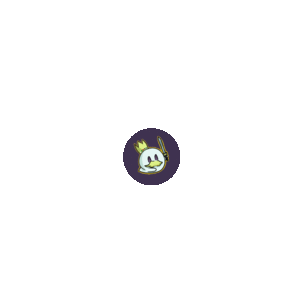 It's my favorite card from Strixhaven. We players love to look at a new card and say something like "it's an
Preordain
at instant speed" or "
Counterspell
but worse. Here we have a red that works as a triple
Entomb
. Leaving luck aside, tutoring 3 cards, even with their drawbacks, is something that will make the card quite tested. We already have deterministic stacks with
Intuition
in the form of
Lion's Eye Diamond
+
Underworld Breach
+
Sevinne's Reclamation
, so putting cards in the graveyard won't be what will prevent
Fervent Mastery
from seeing play. The CMC 5, or 4 if we want to give a small wheel to an opponent, in sorcery speed is discouraging. In addition to the fact that the opponent selects how many cards to discard, so we cannot use
Fervent Mastery
in synergy with
Notion Thief
, the new card should be tested in more fragile and graveyard-based strategies. Decks with 4 or more colors have access to the best cards of the format with minimal color restrictions, so initially we have better choices, but this can change as players explore the new card.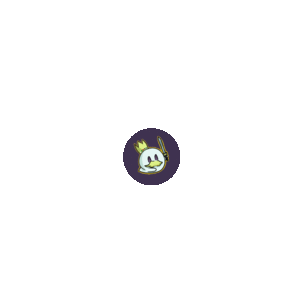 The card that caused a spike in
Chain of Smog
(Actually, it was
Professor Onyx
, but
Witherbloom Apprentice
is a much better competitive choice). There is not much to talk about the effect, it wins with
Chain of Smog
. It is an efficient and compact combo, as it is in 2 colors and costs only 4 mana. However, the two pieces of the combo are not cards that would initially be included in a deck, so there is an argument to avoid decreasing the average quality of the cards in a deck. The fact that the combo loses for creature removal, in addition to counterspells, makes it a much less resilient wincon than what we currently see in the format. We will probably see it as another A + B on some decks.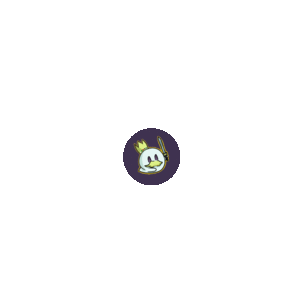 5 mana is a bit repulsive, but its static ability in a format where the average deck runs around 30 instants or sorceries will change the course of the board where it resolves. Unfortunately it is not a piece of stax that can fall on the field early enough to hold turbo decks. It is a very strong effect and can be tutored by commanders with CMC 4/3 via
Neoform
/
Eldritch Evolution
. It's still too soon, but let's call it a sleeper.
Overall Thoughts
In general Strixhaven should not break the format, but I think we deserve a little stability since the last sets. Probably the card that has the most potential to appear in several lists at the top of the format is
Rushed Rebirth
, since it synergizes with the most popular win condition today:
Thassa's Oracle
. Other than that we gained some interesting effects that can prove to be very strong, but that I would not raise alarms before a lot of playtesting.