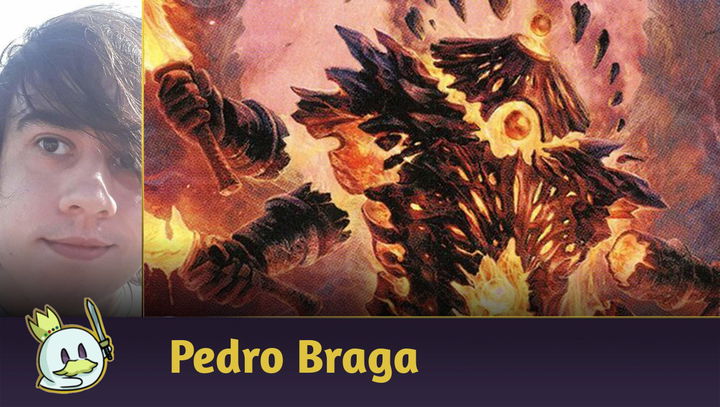 Top 5 Best Burn Commanders for EDH
24/08/22
0 comments
In this Commander article, we talk about Magic's most popular archetype, Burn!

By Pedro Braga

translated by Romeu

revised by Tabata Marques
Edit Article
Many strategies present in conventional tournament formats don't match well with the ones we have in EDH. Sometimes strategies in this wonderful format are too slow for what we are presented with at the tournament tables. After all, when we have the option to cast
Blightsteel Colossus
in hand without using any artifice, we're clearly playing a game at a totally different pace than the others. The opposite can also happen. Faster, more incisive strategies can prove ineffective for games this long. As is the case with Infect, a strategy that aims to stab 10 points of damage with this mechanic, ending the game. In a 1v1 game this task is much simpler, since you have an opponent and you can aim all your fury and resources at - however, against three others, this strategy becomes much more difficult to execute, taking more time and leaving you in a much more vulnerable position.
About Burn
Another of these strategies, and the one we'll discuss today, is
Burn
. Known for running in any format, from Pauper to Legacy, with good efficiency, this deck archetype is undoubtedly one of the most beloved by players, as it's focused on using a cadence of prowess creatures and spells that deal direct damage to the opponent, Burn is extremely capable of dealing with opponents with twenty life in a few turns. However, following the logic presented by Infect, for this strategy to succeed in 1v1 it is necessary to allocate resources fully focused on the opponent and hope that each of your future draws is a spell capable of dealing more damage. Now, against three opponents, all with twice the life total of a conventional one-on-one opponent, getting that much damage becomes a lot more costly. Still, Commander is freedom, and there are those who will always seek to use their favorite strategy in the format. Thinking about them, I made this list that seeks to avoid the greatest weakness of the archetype and build something solid on top of it.
Honorable Mention — Torbran, Thane of Red Fell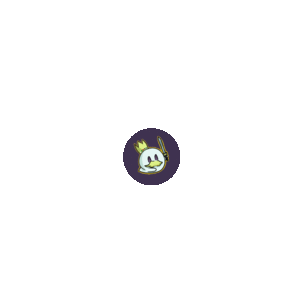 Not putting
Torbran, Thane of Red Fell
directly on Top might seem like a huge contradiction to the archetype's effectiveness. Not only does he increase the damage that red sources deal by 2 points, increasing the effectiveness of your Burn spells, he is also the main commander chosen for the strategy. Still, there are other commanders who do this effect for a similar cost, a greater additional damage and allowing you a greater range of colors, including allowing Torbran to enter all possible burn decks. Putting it all together, we see that one of Torbran's only strengths is its accessibility and ease of building lists, which isn't a bad deal either.
Honorable Mention — Toralf, God of Fury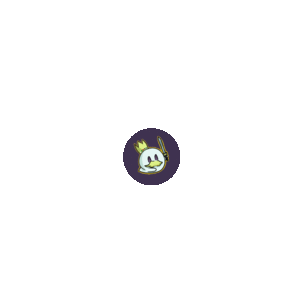 Toralf, God of Fury
, or Toralf the Stubborn, is Magic: the Gathering's representation of the Norse mythology god Thor. As such, it is expected to go around slamming and lightning strikes to the head of opponents, integrating this trait into its effect, allowing excess damage to be redirected to an opponent. And yes, Toralf player, I know that all you are waiting for is resolving a
Blasphemous Act
. While easily a commander focused on dealing tons of damage with instants and sorceries and directing them at the opponent, which is a simple way to describe the Burn experience,
Toralf, God of Fury
fits best as one of the 99 cards in any deck presented below, turning its single strategy into one more branch of your game plan. Here is a list of Toralf to brighten your days: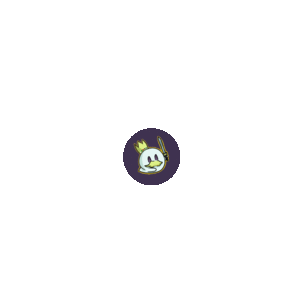 Fifth Place — Neheb, the Eternal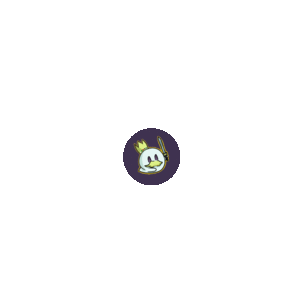 This one has a chance of being very powerful or a bit lame, depending on how your deck is built and what you have at the moment. With
Neheb, the Eternal
you get a lot of post-combat mana, at least four if his attack hits the opponent. That mana is then used in the second main phase of the game to get your plans rolling as predicted.
In this deck, cards like
Acidic Soil
are giants, dealing massive amounts of damage to generate mana in response, allowing you to do atrocities like a gigantic
Storm King's Thunder
that is capable of turning even a
Shock
into a problem, with mana left even for a reserve
Myojin of Roaring Blades
for the next turn. Or even think of a multi-combat strategy to add more and more mana and cast huge spells, like a
Fireball
to end the game. While not my favorite of the Nehebs,
Neheb, the Eternal
is a great Burn commander which will allow you to deal a lot of damage with all the mana he accumulates.
Fourth Place — Aegar, the Freezing Flame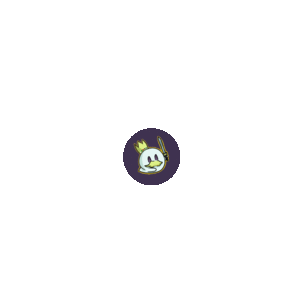 Here we have a very interesting commander. Allowing us to take a more tribal approach, with the use of giants and wizards,
Aegar, the Freezing Flame
allows you to play a little more when developing your Burn deck while covering one of the archetype's biggest difficulties, the base number of cards drawn. Through excess damage from your instant, sorcery, giant, or wizards to an opposing creature or planeswalker, you can draw a card, whether the excess damage was 1 or 20, even allowing you to play it with trample, dealing only one excess damage and redirecting the damage to the opponent, to draw a card. And of course, when coupled with a global damage removal, such as
Comet Storm
, it is possible to generate a series of card draws for each destroyed creature. Through Aegar's ability and the addition of creatures like
Calamity Bearer
, we can create moments when the deck's value stands out in a point that generates dozens of options in your hand, allowing you to have a great game.
Third Place — Obosh, the Preypiercer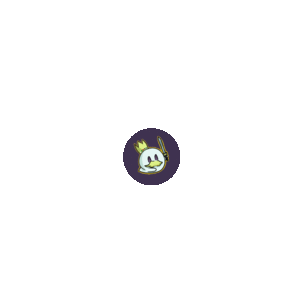 Remember when we said that
Torbran, Thane of Red Fell
had effects, costs and other attributes very similar to other commanders, but these others excelled in some characteristics?
Obosh, the Preypiercer
is an excellent example of this statement. Not only does Obosh give your deck access to black, allowing for at least one more
Bump in the Night
, but it also doubles damage from sources with odd mana costs. Despite the restriction, it's pretty obvious the damage this creature does, increasing the performance of your spells and creatures.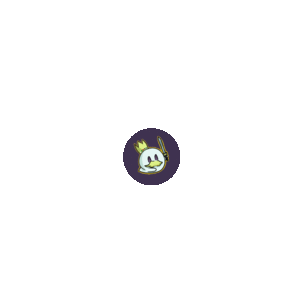 As for some very interesting examples, we have first
Heartless Hidetsugu
that can easily end the game for any player with even life totals, and leave those with odd life totals with only 1 life remaining., and of course, with a
Glacial Chasm
to defend you.
Vial Smasher the Fierce
, a Goblin from Tarkir introduced to us in Commander 2016 is also powered by this effect, allowing for more aggressive play. And in a more fun side strategy, you can make decks with several sources that drip 1 damage, like
Brimstone Trebuchet
and
Lobber Crew
and increase the speed of that aggression.
Below, a very classic Obosh list, to wreak havoc on your table.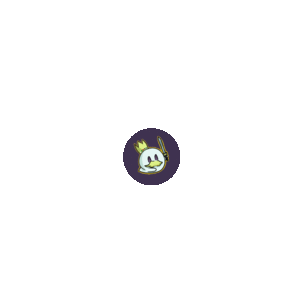 Second Place — Gisela, Blade of Goldnight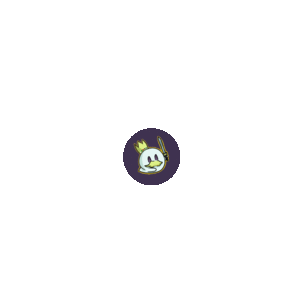 Better than just doubling the damage numbers dealt by your sources, is protecting yourself from opposing damage against your creatures and yourself. Despite having a very high mana cost,
Gisela, Blade of Goldnight
becomes a game-changer when she enters the battlefield, totally polarizing opponents' efforts to defeat her, something that can be easily circumvented with several protections available in white. With Gisela, your attacks hit harder and your defenses are fortified, with damage taken being cut in half rounded down. Protecting your biggest creatures against higher damage cards such as
Blasphemous Act
. Her only disadvantage is the high cost, making it worryingly difficult to return to the battlefield with each return to the command zone. Her abilities, colors and attributes allow her to be an extremely competent commander to play with. But we can still do something else with Boros colors…
First Place — Firesong and Sunspeaker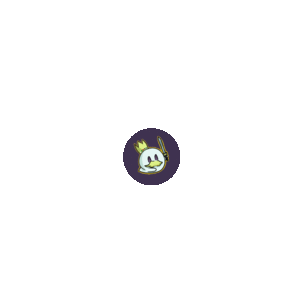 Ever since I saw the ad for this pair of oxen in the first Dominaria, I've been dying to build this deck. With the ability to make your red instants and sorceries have lifelink and your white spells become
Lightning Bolt
s that don't target planeswalkers, and even allowing those two abilities to combine in cases like
Lightning Helix
, make this legendary creature perfect for Burn.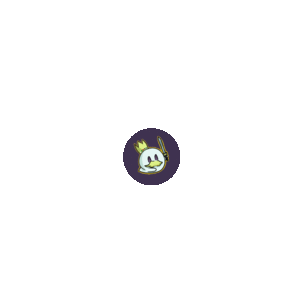 Its strengths are of enormous simplicity, but capable of synergizing with your entire deck, amplifying all the pieces in your deck, and also allowing for very aggressive combos, such as
Rem Karolus, Stalwart Slayer
and
Star of Extinction
to wipe out all your opponents' board while protecting yours. With this minotaur pair, it is possible to use most of the cards already mentioned in this list and get a good production from them, such as
Torbran, Thane of Red Fell
or including our second place,
Gisela, Blade of Goldnight
, greatly increasing the lifelink of our red cards, for example.
Firesong and Sunspeaker
is the type of card that isn't worth it in conventional formats, due to its six mana cost, but in Commander it can be a serious threat and cause the entire table to focus on it, becoming an excellent Burn Commander.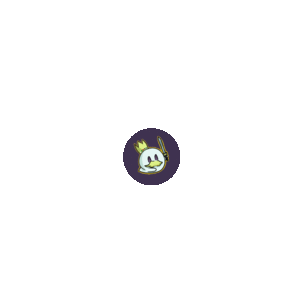 More Burn Commanders
Other burn Commanders are:
Purphoros, God of the Forge
,
Kykar, Wind's Fury
,
Nekusar, the Mindrazer
,
Florian, Voldaren Scion
,
Yurlok of Scorch Thrash
and
Syr Carah, the Bold
.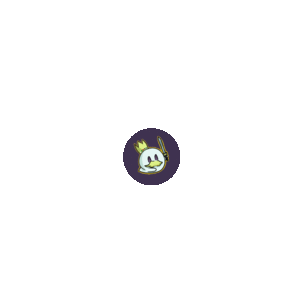 I want to try it out!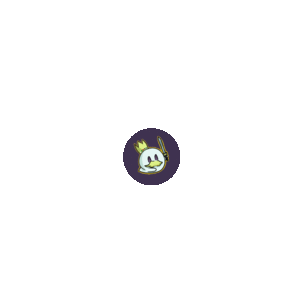 A brand-new creature that hasn't been released yet. This little guy here can integrate black into the deck, and maybe even add
Obosh, the Preypiercer
as a Companion. In the best archer style shooting at specific targets,
Tor Wauki the Younger
can aim and deal the necessary damage to close the score against any target, as a consequence of casting non-permanent spells.
Making a more measured and calculating strategy, figuring out a path with it means more fun for Commander games.