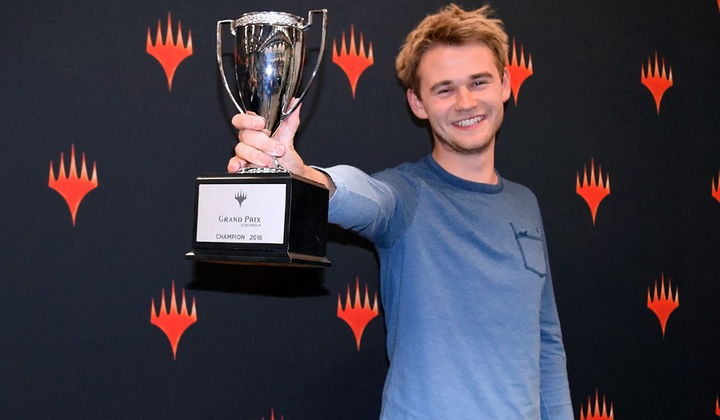 An Interview with Ondřej Stráský, last MPL winner!
Check out the interview with Czech Pro Player Ondřej Stráský, last MPL winner.
By Betão, 08/15/21, translated by Super Tabs -
0 comments
Edit Article
We're back with our
Eleven Questions!
article series, in which we interview Magic personalities. Today we will bring a player who is on the rise in Magic, being the winner of the last MPL, the professional players league of our beloved game: he is the czech Ondřej Stráský! Born on June 1, 1995, his first Pro Tour was in 2012, getting 102nd in his first participation, among 445 players, and after this Pro Tour, more expressive results began to emerge. He played 21 Pro Tours in total, being among the top 8 in three of them, 6th in 2014, 3rd in 2015 and was the champion of 2019, beating the Brazilian Paulo Vitor Damo da Rosa (PVDDR). In GP's, he reached the Top 8 five times and also won one of them, in Stockholm in 2018, with the Bant Spirits deck, one of his favorites until then.
In the recently MPL, the league of professional Magic: the Gathering players, he was the grand champion, defeating the best players in the game today. Knowing that, let's go to this player's interview!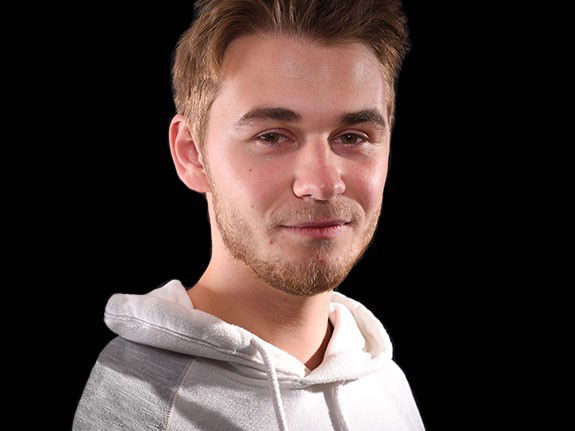 1.
When did you start to play Magic and in what format?
Ondrej:
Almost 15 years ago, I got into Legacy first, which was the most played format in my local community.
2.
Is Magic very popular in the Czech Republic? How is your community? What is the most played format?
Ondrej:
I don't think it's super popular. There are certainly Magic communities in the bigger cities, but I don't play much
In Real Life
(IRL) (even before COVID), so I'm not sure what the most played format is. I would guess its Commander though.
3.
How was it for you to start on the professional circuit? Did you have encouragement?
Ondrej:
Yes, the Czech pro Magic players helped me a lot. Juza, Cifka, Blohon and Floch helped me out a lot in my early days. They let me test with them and I had success in one of my first pro tours, which is unusual, but I had a big advantage, because I was already a part of a big team.
4.
Did you think Wizard's decision to stop the Magic Pro League (MPL) was correct?
Ondrej:
Yes, I don't think MPL is a bad idea, but the execution wasn't ideal. I did enjoy the fact that being a Magic player all of a sudden meant having a good income, which wasn't the case in the past, but I think the MPL was flawed in many ways. It's pretty clear WOTC either doesn't care about Pro play or they're unable to put together a robust system that would support it. In the end, MPL had to go away, because it made basically no players happy and it was dividing the community too much in my opinion.
5.
But you were doing great in the MPL, did it harm your career in any way?
Ondrej:
I'm planning to quit playing Magic all together, so we will see if it helped my career or not based on what I end up doing in the future. I enjoyed my years playing pro Magic, but it's time to move on.
" I'm planning to quit playing Magic all together"
- Ondřej Stráský
6.
Do you think Wizard will totally abandon pro players, focusing on those who actually spend on sealed products?
Ondrej:
It seems like they're shifting their focus towards casual play even more with the recent announcements, Commander is the best is what I hear.
7
. You became very well known after facing and beating the player Paulo Vitor Damo da Rosa in the Mythic Championship final. From a player's perspective, how would you describe the feeling of your participation?
Ondrej:
Winning the Pro Tour was amazing, something I dreamed of as a kid and winning it against PV, who was my idol growing up and is now one of my best friends made it even more special. I don't think the feeling of winning PT is easy to describe, but I remember being really exhausted, but happy exhausted.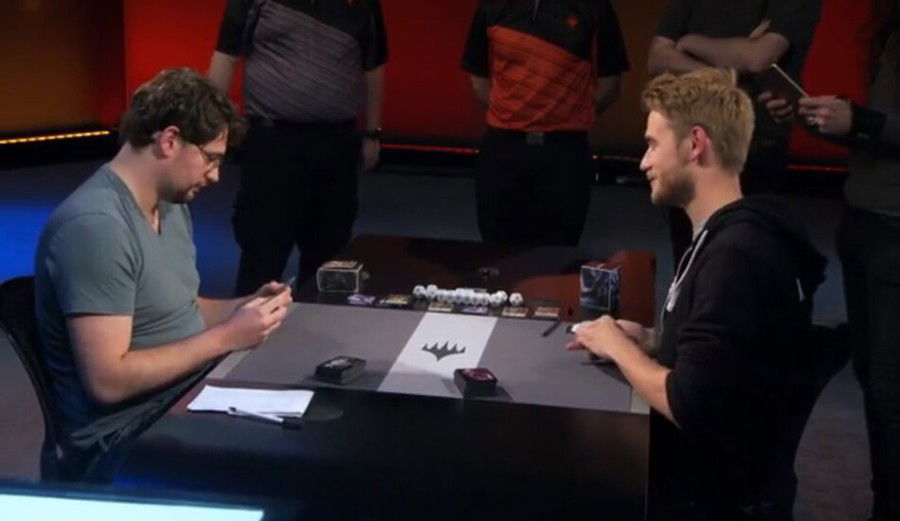 8
. You played a lot of Modern, you even won a GP in the format. Do you believe the format is really ending, or is it just a difficult time to play due to the pandemic? Will he appear again on the Players Tour, or at the Arena, along with Standard and Historic, who came to dominate the competitive?
Ondrej:
No idea, I think people still enjoy Modern and Eternal formats like Legacy/Vintage. They will always have communities who enjoy playing Eternal greatly, so I think Modern will end up in a similar spot.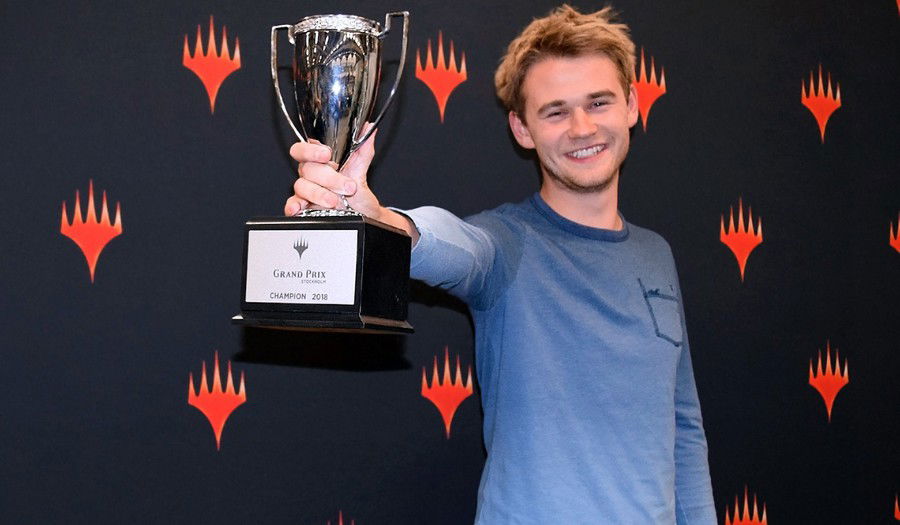 9.
Do you believe that the Historic format took the place of Pioneer? In your opinion, would History be viable to be played on Tabletop?
(question asked prior to Historic Horizons announcement)
Ondrej:
I think so? Pioneer seems dead to me, but I think Wizards will try to keep Historic on Arena. I think their main focus for Tabletop is and will be Commander.
10
. Being the last MPL champion, having participated in the last world championships and having made impressive results in the last games, can you imagine yourself nominated for the MTG Hall of Fame, even if the last one took place in 2019?
Ondrej:
Obviously, I'd be very honored to make the Hall of Fame, and if the Hall of Fame comes back, I might try and get in. Right now, I think I'm missing a couple great results, and I'm not even sure how highly would others rate me winning the MPL. Personally, I think winning the MPL this year is the biggest achievement of my career. Beating the best players in the world in a large sample size of matches was definitely the hardest thing I've ever done.
11
. What do you think about online games? Do you miss the in-person tournaments?
Ondrej:
I think I've done enough travelling in my lifetime, and I've been personally pretty happy playing online this year. The only thing I miss is seeing my friends from around the World, but I don't miss all the time spent on planes and in hotels. Today's interview was very productive, and we can learn a little more about this player from the Czech Republic, who has been thinking about a possible stoppage in the game. That decision was further deepened after his family vacation over the past two weeks. I hope you enjoyed the interview. To the next!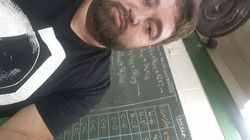 Betão
Betão, professor of Physics, enthusiast of all formats, has dedicated himself solely and exclusively to Pauper since 2019 and recently to the PDH.
Social