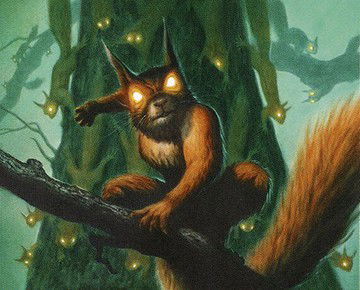 As a protest, Pauper Preliminary decks have only basic lands
09/03/21
0 comments
Players entered the Pauper Preliminary with lists that used only 60 basic lands, as a form of protest for the state of the format over the past three months.

By Romeu

translated by Leon

revised by Tabata Marques
Edit Article
An unusual situation occurred in the
last Pauper Preliminary
: Two of the top three decks in the event had only basic lands on their decklist.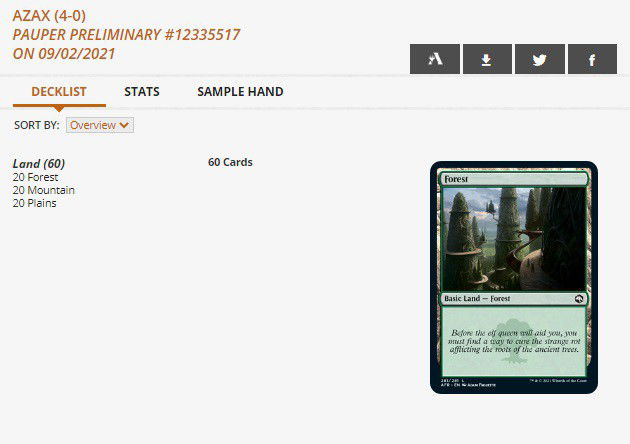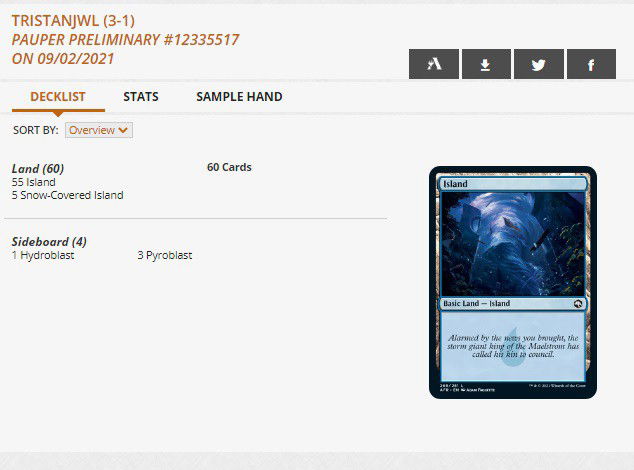 The fact that these decks did result in this event is due to a move made by several players who joined together to play the Pauper Preliminary with lists that included only 60 basic lands, as a way of protesting the current state of the format.
And, it seems, the move worked: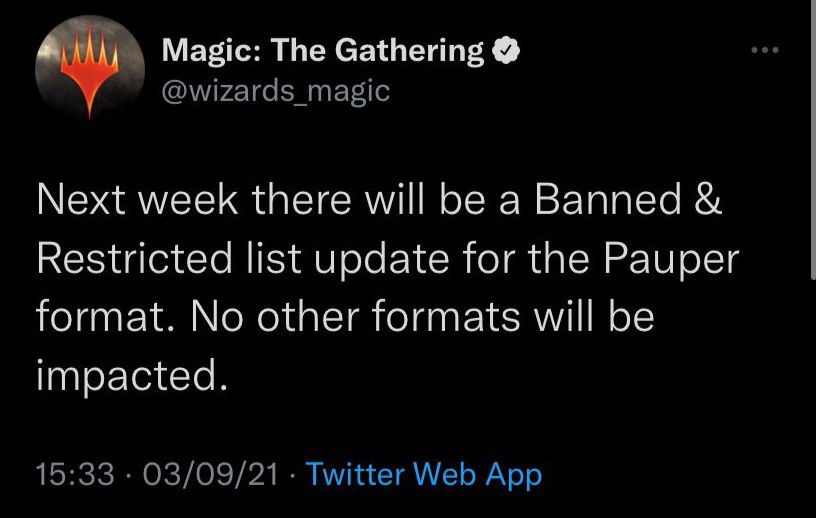 "Next week, there will be a Banned and Restricted update for the Pauper format. No other formats will be impacted."
- Wizards_Magic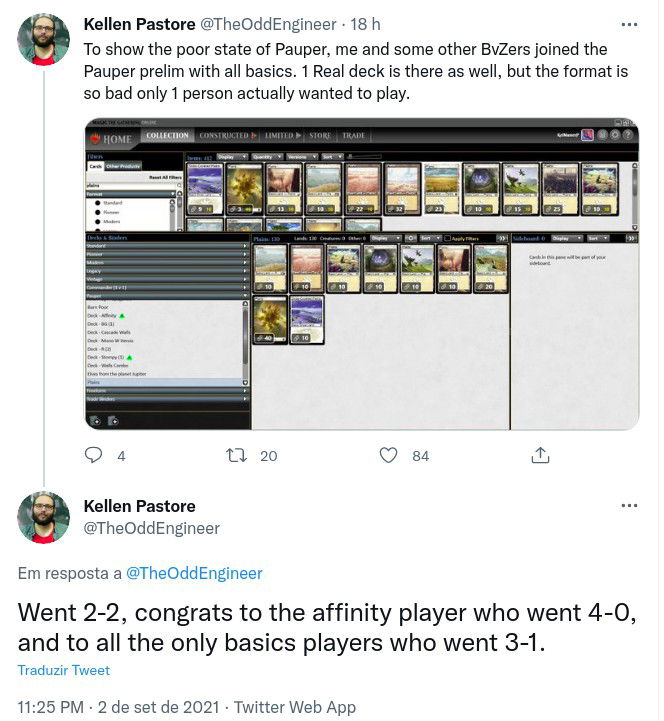 Pauper has been in its most polarized state in recent years, with the triad of Faeries, Storm and Affinity
composing between 70 and 80% of the Top 32 Challenges
in recent weeks, prompted by the release of
Chatterstorm
and
Sojourner's Companion
in Modern Horizons II, leading the community to constantly charge Wizards
a position regarding the format in recent months
and even ,
adopt own banlists
in independent tournaments.
Sign in and join the conversation