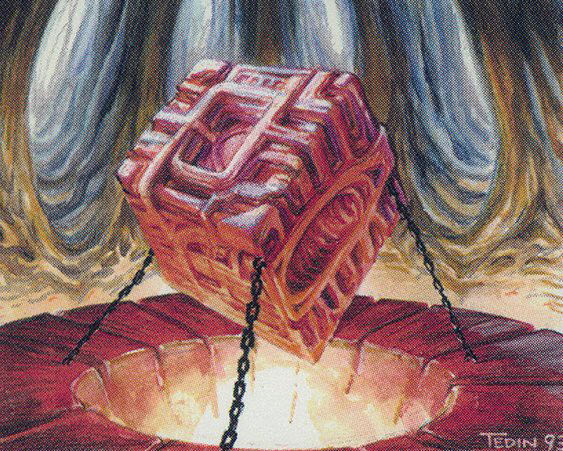 Conquest: the most fair variation of Commander
Developed by Shapersavant, Conquest abandons the conventional Reserved list and reduces the deck to 80 cards.
By Luiz, 05/18/20 -
0 comments
Edit Article
Do you want to play something different that doesn't have dual lands or extremely expensive cards that unmatched the little friend's deck? So, me too ... Developed by Shapersavant, this format abandons the conventional Reserved list, reduces the deck to 80 cards and ban some broken cards that would end the game. In addition, planeswalkers can be commanders. Are you excited? So let's go to the list of official rules of this unsanctioned format.
CONQUEST rules
Changes to the normal commander: • Commander can be a creature or planeswalker
• 30 life in multiplayer. 25 health in 1x1. • 12 commander damage finishes the game. • Decks with a minimum of 80 cards.
Ban List
The entire Reserved List. All cards with the type "Conspirancy" or with the reference "playing ante". Cards with a silver border are not legal in Conquest.
Balance
Carpet of Flowers
Channel
Demonic Consultation
Demonic Tutor
Erayo, Soratami Ascendant
Flash
Food Chain
Griselbrand
Imperial Seal
Isochron Scepter
Karakas
Limited Resources
Crypt Mana
Drain Mana
Mystic Remora
Mystical Tutor
Natural Order
Rhystic Study
Sol Ring
Tainted Pact
Tinker
Trade Secrets
Upheaval
Vampiric Tutor
Worldly Tutor
(no Fetchlands !! yay !!!)
Bloodstained Mire
Polluted Delta
Misty Rainforest
Flooded Strand
Marsh Flats
Wooded Foothills
Windswept Heath
Arid Mesa
Verdant Catacombs
Scalding Tarn
Banned as commander:
Leovold, Emissary of Trest
Najeela, the Blade Blossom
Oko, Thief of Crowns
Thrasios, Triton Hero
Tymna the Weaver
.... and as well as in Commander, no Otter companion:
Lutri, the Spellchaser
(see you around, boy !!!) I haven't seen any inconsistencies yet. Actually, it increases accessibility to decks and mechanics and takes away some broken moves that we see in Commander. Most cards that are mandatory insta wins here are banned .... the end of the pay-to-win! I would love that this format got more popular. Do you think it will? What are your opinions? I hope you enjoyed it!
References
Discord