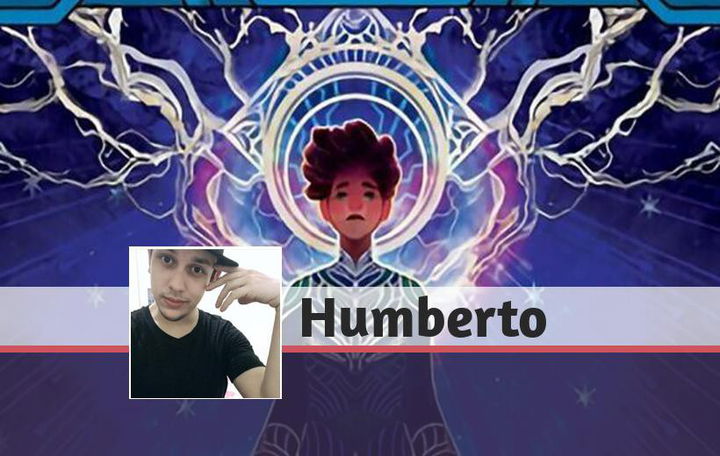 Mystical Archives analysis for Historic
On today's article, I show you my analysis of the possible impact of the Mystical Archives for Historic.
By Humberto, 04/02/21, translated by Humberto -
0 comments
Edit Article
Strixhaven already seems to be one of the most exciting sets of Magic in recent times. Whether because of the nostalgia for Harry Potter that many of us have when we see the houses of the great school of magic, either because of the stunning visuals of the illustrations, or by the introduction of exciting new keywords, or by reprints in a special version of iconic spells from the game with the Mystical Archives. For the Historic player, Mystical Archives brings even greater excitement: The compilation of 63 special cards will be available in the Magic Arena boosters at a rate of one card per booster, replacing a common card slot, which is technically advantageous for players who play and / or would like to join the format.
On the other hand, there is an aggravating factor: All Mystical Archives cards that are not available in Standard will come out as Rare and Mythic Rare, which is understandable considering what these cards are about within the game's lore (they are spells from all the Multiverse that are accessible in Strixhaven), but further reinforces a chronic problem that makes the Historic an increasingly difficult format to enter and follow: Magic Arena's economic system. I do not intend to dwell on the subject because it is not the focus of this article (I may, at another time, do another article dedicated to that), but Magic Arena's economy is just the
worst I have ever witnessed in online games and by far one of the most predatory for the consumer
, and I'm not exaggerating. Because of the game not enabling trades (as in Magic Online), not enabling ways to turn your useless cards into something relevant (as in Hearthstone's Dust system) and because of the poor distribution of the game's crafting system (where you use Wildcards to create your cards according to rarity, and you receive 1 Rare Wildcard for every 6 boosters opened or 1 Mythical Wildcard for every 24), as well as an economically damaging decision for the player to print Jumpstart as a product that was available for
a very limited time
, the economy of Magic Arena becomes the biggest obstacle for a player to enter the eternal format of the platform because it forces him to invest a very high amount of money or an absurdly high amount of time in drafts for build your collection. The fact that cards like
Brainstorm
,
Faithless Looting
or even
Sign in Blood
are rare in the Mystical Archives only exacerbates the problem, as there will most likely be even more cards that players will wish to use it on their decks and will have difficulty getting these cards without buying boosters directly from the game store to get more Wildcards to craft even more rare cards. Even well-known players like Todd Anderson or renowned content creators like SaffronOlive have already shown concern as how the Arena economy can drive players further away from the Historic format or the game as a whole, and that this problem needs to be solved (and there are many suggestions for ways to adress this issue) by Wizards. In short, it is a very bad time (especially if you are Brazilian, where the dollar is already close to R$ 5.80) to play Historic if you don't already have a well-established collection and, even if you do, get ready to spend at least 20 or more rare Wildcards with the Mystical Archives. That said, let's ignore this tremendous economic aggravation for the format, and let's talk about what really matters: Mystical Archives cards and how they can affect Historic from the release of Strixhaven onwards. I would like to point out that, as I write this article (Tuesday, March 30, 2021), the set is still being revealed through daily spoilers, and the inclusion of certain cards of the same set to the format can significantly change my personal review on some cards until the set's release date.
Another point to note is that there are cards from Mystical Archives that are preventively banned from Historic due to power level issues, they are:
Swords to Plowshares
Counterspell
Dark Ritual
Demonic Tutor
Lightning Bolt
Channel
Natural Order
As for the cards you can probably expect to see having an impact on the format, I believe we can even break them down into a few categories:
The Staples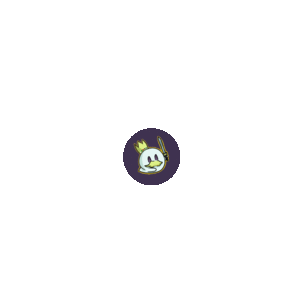 Brainstorm
is on Mystical Archives and will be valid on Historic from the release of Strixhaven and is, by far, the most commented card among those that will enter the format and for a plenty of reasons: the card is considered by many as the best cantrip in Magic: The Gathering to date and a true format-defining card for Legacy.
Brainstorm
will probably be the most played card in the set at Historic, as the format lacks other good cantrips the only real "competitor" in that slot is
Opt
or mana value 2 cards like
Omen of the Sea
, diverts from discard spells where the format now has access to Magic's two best one-mana discards (
Thoughtseize
and
Inquisition of Kozilek
), and it seems to me to be a self-include in a significant amount of decks, and this is exactly the part that will be more peculiar in having the card in the format: we will see many decks playing with
Brainstorm
in the wrong way and falling into its classic traps. I am referring to the fact that
Brainstorm
is a great card, but it is also a card that can put players in a "soft-lock" situation for a few turns if not used alongside means of cleaning up the top off the bad things you put into it, especially when you need a specific answer or land. And I know that many players will forget this detail in the first weeks because we are talking about interactions that players less familiar with other eternal formats do not know and will only try to use the card because it is the best Cantrip available. As for ways to "clean the top" after using the cantrip, I believe that Historic does have enough interactions so that
Brainstorm
can be used in its maximum usefulness (within the proper restrictions in the format), since we have
Fabled Passage
and
Field of Ruin
, plus cards that let you put cards from top to the bottom like
Omen of the Sea
,
Narset, Parter of Veils
or cards that allow you to discard useless cards like
Faithless Looting
. Speaking of which, given the likely constant use of the card in the first few weeks of the post-Strixhaven format,
Narset, Parter of Veils
looks like a great card to have in your deck as it is a way to stop both your opponent's Brainstorm and the next card on the list: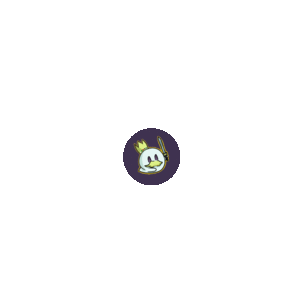 Abstract illustrations aside (you're just not used to this kind of illustration on a Magic card),
Faithless Looting
is another card that will be widely used in the first few weeks for enabling old Modern archetypes in Historic. Just as
Death's Shadow
brought a range of players to play the format due to its influence on Modern, we will see orphans from archetypes like
Arclight Phoenix
and
Hollow One
trying to create versions of their deck in Historic. In addition,
Faithless Looting
also interacts very well with decks like Rakdos Arcanist, interacts incredibly well with Escape and can enable other kinds of archetypes on its own as well as also serving as a means of filtering for decks less dedicated on graveyard interactions.
Overall,
Faithless Looting
also seems to me to be one of the most potentially dangerous cards in the set and a card that will benefit from any and all graveyard interactions in the format today and any graveyard interactions that arise in the format in the future. Therefore, I would not be surprised if, in some future,
Faithless Looting
were to be banned from the format, in the same way it happaned in Modern And of course, like every player who has played Izzet Phoenix in Modern, I felt the calling to make my own list: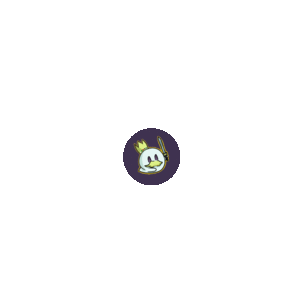 The purpose of this list is to follow the steps of the Modern version of the deck and try to attack from several angles: While
Arclight Phoenix
demands from the opponent graveyard interactions and / or means of exiling creatures,
Young Pyromancer
punishes the opponent for focusing too much on individual threats by adopting a "Go-Wide" plan on the board.
Crackling Drake
is the type of threat that needs an immediate response from the opponent or can end the game in a few turns without much difficulty, which might be an issue if the opponent has spent too much resources trying to deal with the other threats. The rest of the deck follows the good old logic of being a "Cantrip tribal", where your goal is only to draw cards and discard as much Phoenixes as possible from your hand to put them into play, with a few low cost interactions that are very necessary in a format like Historic. Among these,
Prismari Command
stands out, since all of its modules can be extremely useful for the archetype. I believe that
Arclight Phoenix
decks may indeed become viable in Historic now, but I don't think they will be oppressive within a format that has good responses for the deck, especially
Narset, Parter of Veils
, which I believe will see even more play thanks to these additions to the format. But we've talked enough about cantrips, and now we need to look at the other spectrum and see what will be another card with a huge impact on Historic: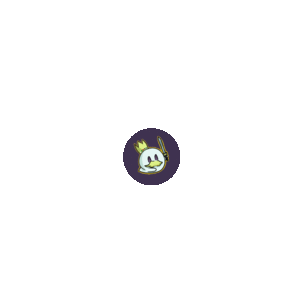 The second best one mana discard spell ever printed on Magic will be available at Historic through the Mystical Archives, and it can be a significant interaction, even in conjunction with
Thoughtseize
, which is also in the format. The great advantage of having access to
Inquisition of Kozilek
in Historic is that the card works better against more aggressive decks since it usually removes the threats you need to remove without necessarily losing life to do so, while against control decks the discard can be used to remove the opponent's low cost responses while
Thoughtseize
can later be used to remove a higher cost wincondition or Planeswalker. This synergy between the two cards is widely known in eternal formats and we will probably see many copies of
Inquisition of Kozilek
being used individually or in conjunction with
Thoughtseize
on several decks like Rakdos Arcanist, Death's Shadow, Black-Based Aggro and Midrange, Jund Food, Abzan Midrange, and others.
One point to consider about
Inquisition of Kozilek
, however, is that the card does not remove some of the major threats from the format such as
Collected Company
,
Muxus, Goblin Grandee
,
Korvold, Fae -Cursed King
and
Teferi, Hero of Dominaria
, so there may be occasions where
Thoughtseize
is the best option for the player at that time, but there is an enormous probability that the cards will be used together since they cover totally different bases.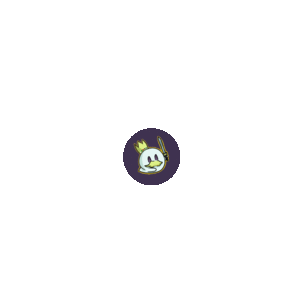 Just a rough sketch of another Rakdos Shadow deck more focused on spells and low-cost / high impact threats.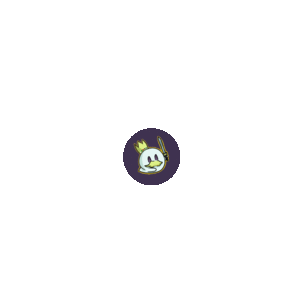 Moving away from interactions with cards in hand and going to the battlefield, we have
Lightning Helix
which, initially may not even seem so impactful for the game, but the addition of yet another
Lightning Strike
effect and an effect that allows you to remove a creature or cause damage to the player AND gain life can make a huge difference on several occasions. If you are an Aggro deck,
Lightning Helix
can be one more way to have reach in the game and / or maintain the advantage in the race. If you are a Midrange deck,
Lightning Helix
allows you to remove a creature for a low cost and prolong the game to launch your greatest threats on the board on the next turns or deal the last damage points to your opponent. If you are a Control deck,
Lightning Helix
joins several other removals as yet another way to interact with your opponent's creatures without too much trouble (and 3 damage kills a lot of things in the format). If you are a Combo deck, you shouldn't be playing with
Lightning Helix
. Why are you doing this?! Jokes aside,
Lightning Helix
can even be another card that makes Burn from Historic closer to Burn from Pioneer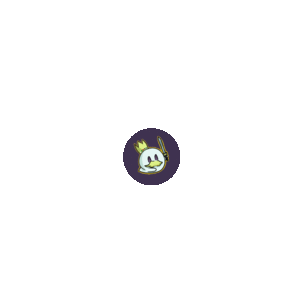 This list was sent to me by a friend, and I believe it serves as a good starting point for how to use the card proactively in an Aggro deck without losing the value of the card serving as a removal and a way to keep your clock ahead of the opponent . Adding white also enables the deck to use
Lurrus of the Dream-Den
, which, as many Pioneer players know, is a great way to get back into the game and has great interaction with
Viashino Pyromancer
as recurring damage and, on this list, with
Heartfire Immolator
as a recurring removal. In addition, the card
Clever Lumimancer
was revealed today, which can be another great reason to resort to Boros Burn as this creature can grow in significant proportions with so many low cost spells that serve as both damage and removal.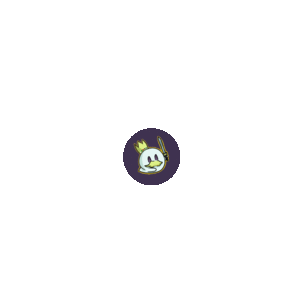 Perhaps placing
Memory Lapse
as a possible staple is an exaggeration, since the card is not exactly a
Counterspell
or a
Mana Leak
. However,
Memory Lapse
is still an unconditional 2 mana counterspell and a huge Tempo play for Midrange or Tempo decks. Because of that, we can assume that
Memory Lapse
will see a significant amount of play as it resembles
Remand
in many ways and delaying your opponent's turn can make a significant difference when you are going to explode in the next turn with a Planeswalker or just to put yourself further ahead in the game, in addition to being able, in more advanced stages og the game, to be used together with cards like
Field of Ruin
to make the opponent permanently lose the card he tried to cast at no cost .
I can see several types of decks using it: Bant Midrange, Bant Company, some amount on Ux Control decks (although probably less because the card is not as efficient if your plan for the next turn is to untap and do nothing), Ux Tempo, Rogues (after all it is a beautiful interaction with the all the Mill stuff on the deck), among others.
The Combo Enablers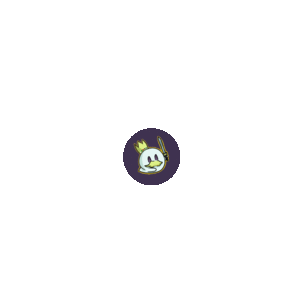 Storm cards are probably the most difficult to evaluate from Mystical Archives, as the mechanic have a problematic history in the game, and I am very surprised to see these cards entering the format (especially
Mind's Desire
). However, Storm decks need significant enablers like rituals, cantrips and free-spells, as well as cost reducers to make their spells generate more mana with the right interactions. And Historic lacks good rituals, making players need to consider other alternatives to try to close the combo by doing multiple spells in one turn, and this is where I believe the main problem lies.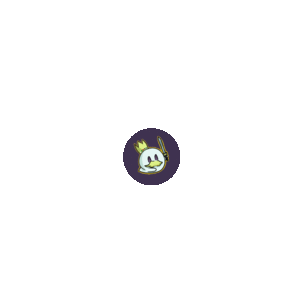 Take this list of Mono-Red Storm, for example. You have cards like
Runaway Steam-Kin
,
Birgi, God of Storytelling
and
Rowan, Scholar of Sparks
to serve as pseudo-rituals and / or cost reducers for your cards, making them effectively good and played even for free because of the extra mana you add. But all these cards require a setup of two or maybe three turns for you to go off, and they are all creatures or Planeswalkers, permanents removable from the game through combat or removals in a format that you cannot expect your opponent to just wait for you "explode" with Storm. Some players have commented on the interaction of Steam-Kin or Birgi with
Grinning Ignus
, where you can generate an infinite Storm and, although it seems functional, I consider it an even more fragile possibility for the deck when it comes to interactions despite honestly, it seems more versatile than trying to sequence multiple spells. The same problem can be seen in the UR versions that I have found with
Baral, Chief of Compliance
and
Goblin Electromancer
: Unlike Modern, the absence of rituals and
Manamorphose
means that you don't have efficient ways to "generate mana for free" outside cards that produce Treasures, and even those cards can take some time and require more setup to be truly viable Honestly, I believe there will be a Storm deck, especially because Storm players always find a way to make their wackies work, but if I were to bet on a way to start working on this deck, it would be with some version using
Bolas's Citadel
to play multiple spells in one turn while regaining life with
Weather the Storm
and
Tendrils of Agony
.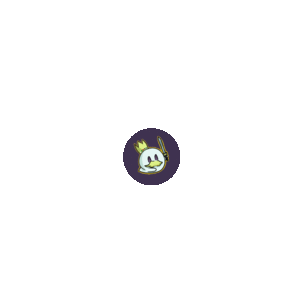 Mizzix's Mastery
is another card whose potential only tends to grow in the format for each set that comes out because it benefits from literally any absurd spell that is ever printed, as it allows you to play any spell from your graveyard without paying the mana cost for just 4 mana (or all of them for 8 mana), being able to create its own version of a very powerful deck without much build-around (or with a lot of build-around, it's up to you) since casting a giant spell for a low cost tends to put you at a great advantage and there is no shortage of ways to throw big spells to the graveyard with
Faithless Looting
,
Seize the Spoils
,
Cathartic Reunion
, among others.
As for the spells to be played, we also have a significant amount available:
Alrund's Epiphany
,
Emergent Ultimatum
,
Inspired Ultimatum
,
Genesis Ultimatum
,
Planewide Celebration
or the recently revealed
Magma Opus
, which doesn't even need an enabler for discard and allows you to speed up its cast by creating a Treasure token, which can then be cast via Mastery as early as turn 3. I believe that
Mizzix's Mastery
will still surprise many players and could potentially be one of the most broken cards from Mystical Archives.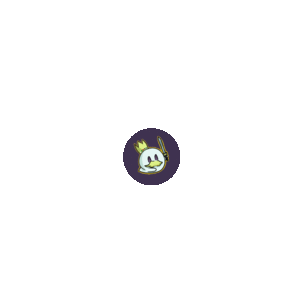 One of the biggest surprises I had with Mystical Archives was the fact that
Time Warp
was in and was not banned from Historic. Not that I consider the card broken in any way, but there is general disgust among Magic Arena users for extra turns and an 5 mana extra turn can be exhausting for many players. However, not only did Wizards add
Time Warp
to the format, but it added its "combo piece",
Regrowth
together, a card that for a moment has even been banned from Legacy, but whose power level has become significantly reduced over the years. Although not exactly an infinite combo, the fact that, unlike other extra turns in Magic recently,
Time Warp
goes to the graveyard upon resolution means that it's possible to pull it with cards that bring things back from the graveyard, as
Regrowth
does, and as long as you have enough mana and resources, play an arbitrarily large number of turns in a row.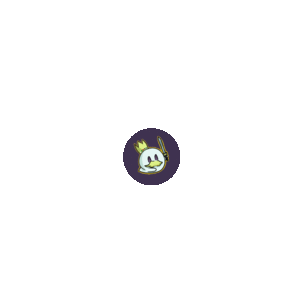 Take this list, for example. You have
Regrowth
, you have
Bala Ged Recovery
that doubles as a land drop when needed, you have
Tamiyo, Collector of Tales
both to fetch your extra turns and to resort to
Time Warp
too and you have a significant amount of ways to draw more cards to be consistent in finding your extra turns, plus a great wincondition that also adds absurd amount of mana in the form of
Nissa, Who Shakes the World
. In many ways, the deck resembles the old
Nexus of Fate
decks, except that it requires much more setup and build-around than the previous card but whose reduced cost of
Time Warp
and its interactions with the graveyard end up compensating the concessions. In fact, the deck also has
Alrund's Epiphany
to add even more consistency to the extra turns and
God-Eternal Kefnet
as a means of being able to "double" the spells you draw while still serving as a wincondition on its own. I guarantee that nothing seems more broken than making a copy of
Time Warp
for 3 mana and still having the original card in your hand to play another turn.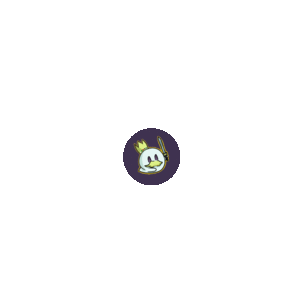 Last but not least, we have an old familiar (and very expensive) Commander staple:
Tainted Pact
. This card is quite ... Strange in many ways, and not something you would expect to see having any significant impact on non-singleton formats, but the card has become a Commander staple by comboing with two cards that we also have access to on Historic: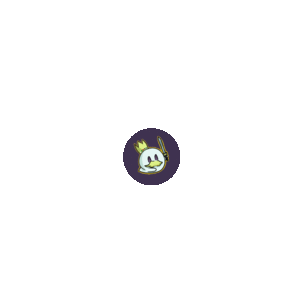 The combo works as following:
Tainted Pact
reveals cards from your deck until you choose to put one in your hand or until you reveal two cards with the same name and exile whatever is revealed. Which means that if you play a
Thassa's Oracle
and in response to its trigger cast a
Tainted Pact
and exile your entire deck, you win the game. If you cast a
Tainted Pact
, exile your deck and then draw a card with
Jace, Wielder of Mysteries
on the board, you win the game. That even resembles a certain deck banned from Pioneer, doesn't it?
Tainted Pact
is the most mana-efficient combo I can remember in Historic, but it's also the combo with the biggest deckbuilding restriction in the history of Magic: Only having only one copy of each card on your deck. Which means playing Brawl while everyone plays Historic.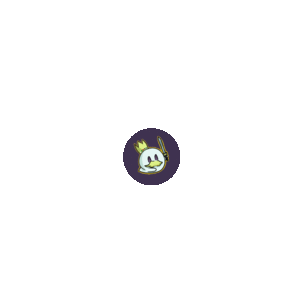 The good news is that I think there is enough redundancy to create a list that can work well with this combo: We have good enough conditional and unconditional removals, relevant counterspells, good discards, cantrips, sweepers and several other things that can be useful in elaboration of this deck. In addition, we can count on several tutors for the combo pieces such as
Grim Tutor
,
Wishclaw Talisman
and
Mastermind's Acquisition
which, alongside
Fae of Wishes
also allows the deck to get additional combo pieces from the Sideboard, where they can be constantly protected until needed. That way, you potentially have 5 copies of each combo piece in a singleton deck. Another point to consider is that
Lutri, The Spellchaser
can be used as a Companion and becomes another 2-card combo with
Tainted Pact
: With Lutri in hand, you can cast
Tainted Pact]
, copy it with Lutri and, with the copy, fetch
Thassa's Oracle
from the deck, while the original must exile cards from your deck until only one card remains at the top to then cast
Thassa's Oracle
and win the game. The big question that remains is whether a deck with such a restriction can see play competitively in Historic and how damaging the price of not having so much consistency in your card choices (even though you have many universally good effects) can be bad, but this deck it is, by far, what I am most excited to test and pilot with once the set releases.
Potential Cards
In addition to the cards that I believe that will be Staples and the potential combo pieces, there are some cards that may have the potential to see game in the format among the rest of Mystical Archives. If a card is not listed below, it is probably because I think it will not be impactful enough or because we have another similar effect within the format that is superior to it.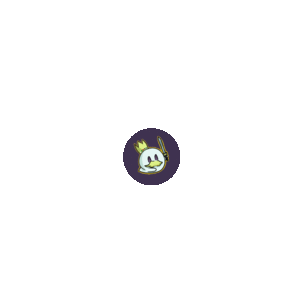 Mana Tithe
is a great card that I believe we will be able to see some copies being used on some decks of the format, especially on some White-Based Aggro as these decks are able to establish enough pressure on the opponent so that he is forced to tap out every turn, which is where cards like
Force Spike
tend to shine in other formats.
I don't believe that many of the white decks that play in the format today really want the card, mainly because many include green for
Collected Company
and play a longer game, but I imagine it is possible to see a more aggressive version like White Weenie or Hatebears using this card especially against unprepared opponents.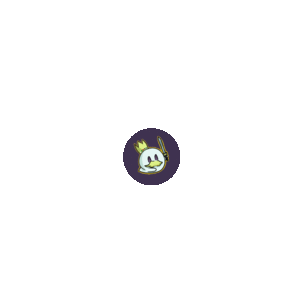 The Pauper staple,
Ephemerate
has some great interactions in a format that has cards like
Thragtusk
or
Skyclave Apparition
and interacts well with the format's supreme blink,
Yorion, Sky Nomad
then I could see versions of Blink's decks trying to use it, but I don't think it adds to the deck what is necessary to make it more competitive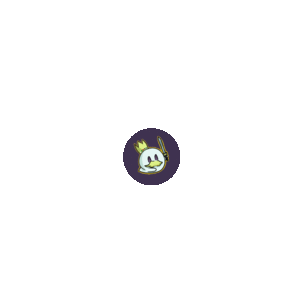 Compulsive Research
, unfortunately, competes with
Thirst for Knowledge
and
Thirst for Meaning
as an effect of "draw 3 and discard 2 or a type of permanent", and the fact that it is a Sorcery doesn't help much. However, decks like
Mizzix's Mastery
would possibly benefit more from this card than the previous two as there are times when discarding a land is much more relevant than discarding two cards, so I don't take all of its merit.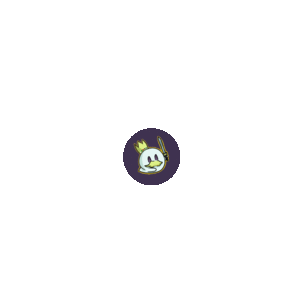 Crux of Fate
is the first, mostly unconditional, sweeper that black has in Historic and, therefore, will probably see a lot of play in the maindeck of lists like Dimir Control or in the sideboard of Midrange decks more focused on the late game.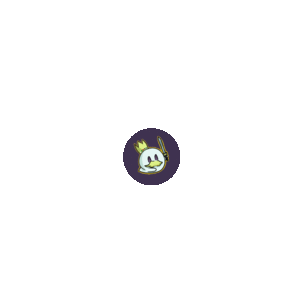 I believe that we have a lot of good 2 mana removals in black and most of them kill everything that
Doom Blade
could kill, making it a more restricted removal than the others. Still, it is another removal in the format and it is relevant to have access to more cards like this.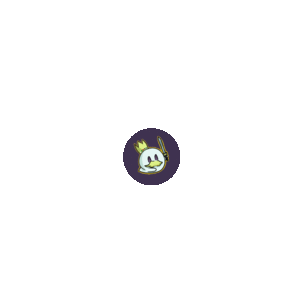 Perhaps
Death's Shadow
decks want this card or other Black-Based Aggro likes the idea of including it on their lists. Unfortunately, we didn't have access to
Night's Whisper
, which would make it easier to use this kind of card because it's easier to splash, but
Sign in Blood
is close enough to be a plausible option within some lists. On the other hand,
Castle Locthwain
exists in the format and is technically a much more efficient draw engine that does not consume nonland slots. Therefore, it may be that
Sign in Blood
is not good enough in Historic as the format is significantly slower than Modern, where
Night's Whisper
is mandatory in some numbers on Death's Shadow lists.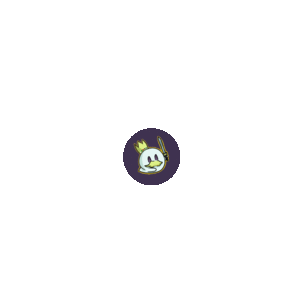 Abundant Harvest
is a very difficult card to evaluate because it is something new and never used in Magic. It's a card with no history at all. I believe that, being a green cantrip that interacts well with
Brainstorm
(you can move two useless cards to the top and use Harvest to put them on the bottom) the card has a good potential and always will bring you what you need, be it a land to cut the mana scew or a spell to have more action in the game. There is a real possibility that
Abundant Harvest
will become a staple of the format, but I prefer to be conservative with a card that has never been used and keep it on this category.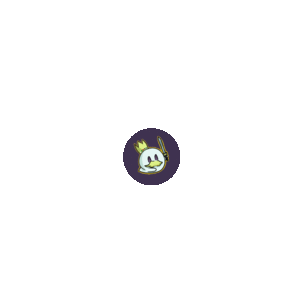 Primal Command
is another card with the potential to become a staple in Historic, but since it is a 5 mana card, it competes with other significant bombs existing in Historic on green decks or GXx like
Nissa, Who Shakes the World
,
Teferi, Hero of Dominaria
,
Yorion, Sky Nomad
, among others and, therefore, it is difficult to assess how much value this card can have in the format. On the other hand,
Primal Command
gives Ramp decks access to everything the deck may need to function: Extra life against aggressive decks, tutor for your threats, meaningful board interaction and even a way to shuffle the graveyard, so it may be the card that brings other non-aggressive Green-Based decks to the format.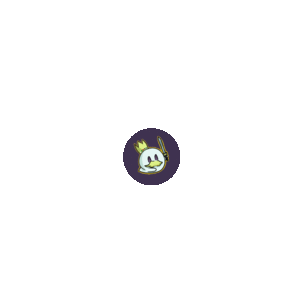 I'm not sure if
Electrolyze
will have any significant impact on Historic's Metagame, but hitting multiple targets and drawing a card may be relevant to certain Control decks and Tempo decks if decks like Rakdos Pyromancer, Elves or other archetypes with multiple X/1 threats becomes popular.
Conclusion
That was my analysis of Mystical Archives' cards for Historic, which I believe will have a major impact on the format and create new viable and competitive decks within the Metagame. Finally, what I really recommend to players is crafting
Inquisition of Kozilek
and
Brainstorm
if they fit the decks you usually play on, as they are the most likely cards to be included on multiple decks. I would also place bets on
Faithless Looting
and
Abundant Harvest
as these are cards with great potential within the format. However, we also need to be aware that very powerful cards are entering the format, and that this can mean unexpected changes and even create decks that may be too efficient for the Historic standards, so I'll leave a short list of cards that I believe to have a slight chance of being banned at some point: 1.
Faithless Looting
2.
Mizzix's Mastery
3.
Time Warp
4.
Tainted Pact
5.
Mind's Desire
and / or
Tendrils of Agony
Yes, of the five cards, four are combo pieces and this is due to Wizards' history of having a certain dislike for combos within their most recent formats, and the same goes for extra turn loops. While
Faithless Looting
is a card with dangerous potential as it enabled a significant range of Modern's best decks during the period it was allowed in the format. Finally, I would like to thank the player Henrique (vizzerdrinks) for helping me to elaborate some of the ideas on the lists presented in this article! Thank you for reading!