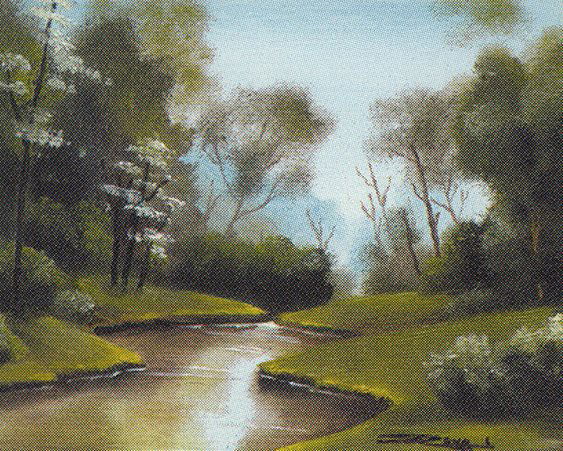 PDH, Pauper Commander - Card Tips for building your deck Part II
09/12/20
0 comments
Here we are with the second part of the article, sorry for the delay. Now I will show more cards for you who is starting to play this format.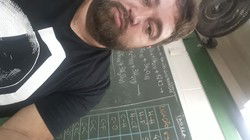 By Betão

translated by Diogo

revised by Tabata Marques
Edit Article
Hello my dears, it's me "Betão", today we are going to continue talking about some cards that may help you, PDH player, building your deck. Starting from where we left, lets talk a little more about card advantage, and some cards that help you obtain it.
Card Advantage
This concept is the advantage that a player obtains throughout the game, using cards that make uneven trades in their favor,
having permanents you control drawing you cards,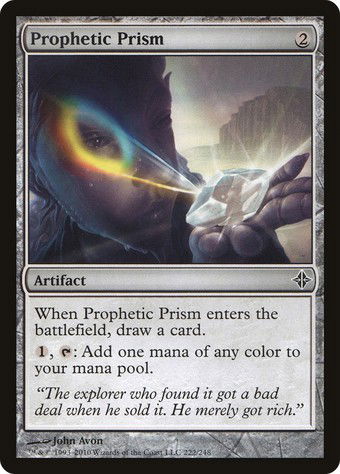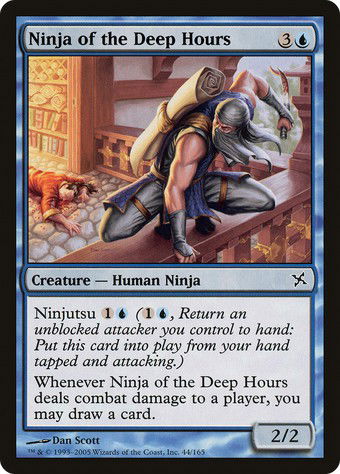 drawing cards based in your state, in this example as a Monarch,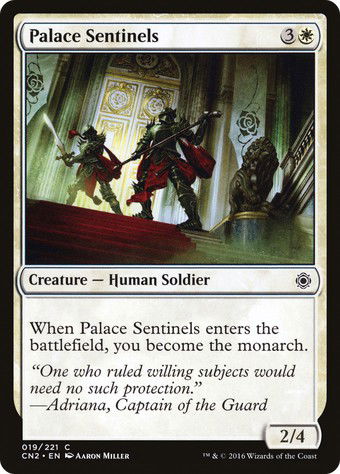 or forcing your opponent to discard cards, because the less cards a player has in hand, fewer the resources he has, which makes harder for him to answer threats or attempt to control the field.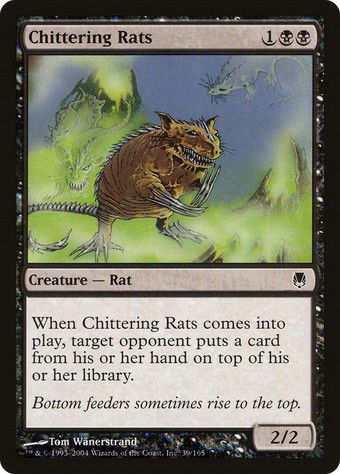 Here are some good cards that obtain you card advantage:
Ninja of the Deep Hours
Mulldrifter
Thorn of the Black Rose
Gush
Rhystic Study
Okiba-Gang Shinobi
Bestial Fury
Abundant Growth
Capashen Standard
Global Effects
Continuing, let's talk about cards that have global effects, that is, cards that don't work only in a single target, but either affects the target and every other permanent that share a characteristic with it,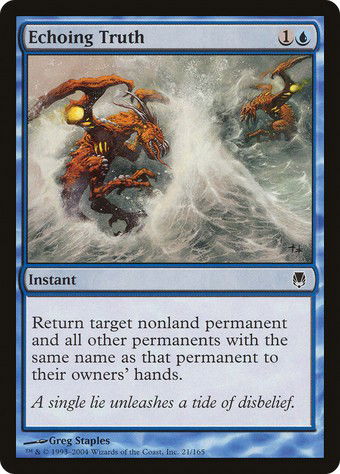 or don't have a target, affecting every permanent of a type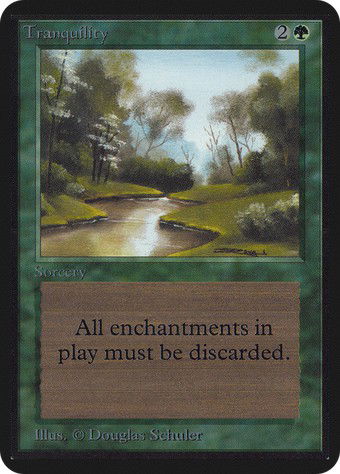 These cards are very useful for resetting the game and obtaining advantage out of it. They also work as lifesavers, when one or more opponents are far ahead. Here are some examples of them:
Serene Heart
Nausea
Suffocating Fumes
Swirling Sandstorm
The third type of cards that we will discuss in this article are the removals. They help you to eliminate threats, blockers, or even combo pieces. There are many types of these, and they can be used in different types of permanents as, creatures, lands, enchantments and artifacts.
Creature Removal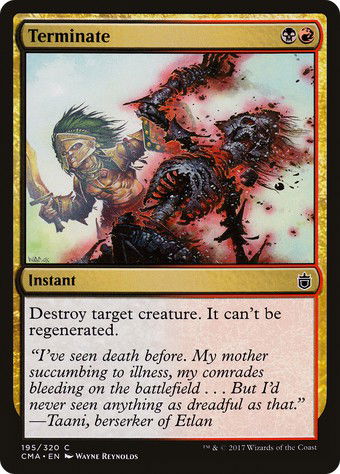 the card above is one of the best creature removals that there are in the format, but there are many others:
Echoing Decay
Defile
Snuff Out
Skred
Galvanic Blast
Journey to Nowhere
We even have a that recently got added to Pauper and, already is considered a staple: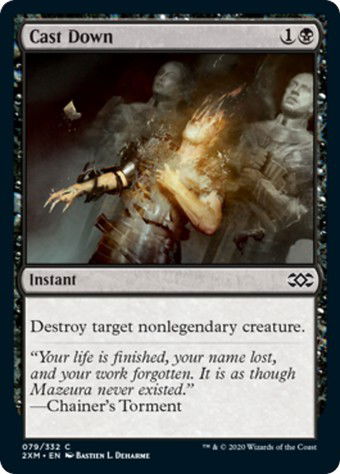 Lands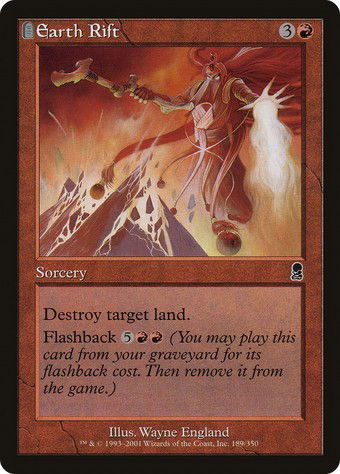 Despite costing 4 manas, this land removal has an important feature, it can be cast again from the graveyard, paying its flashback cost. Here are some good land destruction:
Choking Sands
Molten Rain
Mwonvuli Acid-Moss
Rancid Earth
Stone Rain
Thermokasrt
Enchantments
Ray of Revelation
Leave no Trace
Echoing Calm
Artifacts
Echoing Rain
Shatter
Ancient Grudge
Gorilla Shaman
Versatile Removals
With this ones a player may choose different types of permanents as targets.
Nature's Claim
Demolish
There also is a new addition to the set with this characteristic: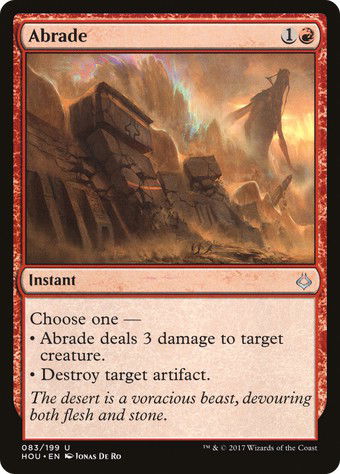 Counterspells
Counters are also very important. They have the potential to stop combos, wincons, commanders from entering the battlefield, and many other things. They are pretty useful throughout the game and, there aren't only blue counters:
Counterspell
Mana Leak
Negate
Memory Lapse
Prohibit
Dispel
Mana Tithe
Artifact Blast
Avoid Fate
Dash Hopes
Pyroblast
Dawn Charm
Tutors and ramps
Following, lets talk about cards that may help you find something necessary for a specific situation as, combo pieces or spot removals. That's the role of the cards also known as tutors.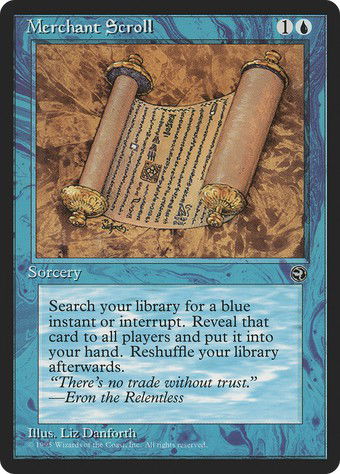 You can also
transmute
, which is an ability that makes you search your library for a card with the same mana cost as the card that has this ability.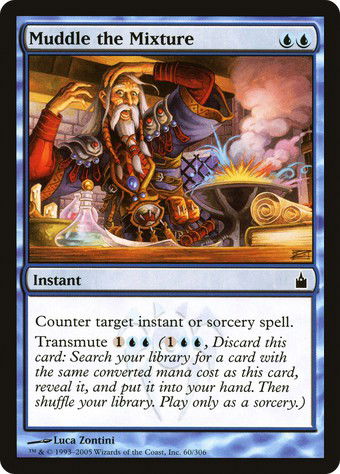 There are also cards that search for lands, they are called
Ramps
.
Heliod's Pilgrim
Mystical Teachings
Trinket Mage
Brainspoil
Dimir House Guard
Dimir Infiltrator
Shred Memory
Perplex
That is it for today, thank you for your time I would also like to also express my gratitude to all the support that Cards Realm and Vipermats have given me.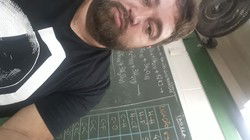 Betão
Betão, professor of Physics, enthusiast of all formats, has dedicated himself solely and exclusively to Pauper since 2019 and recently to the PDH.
Social