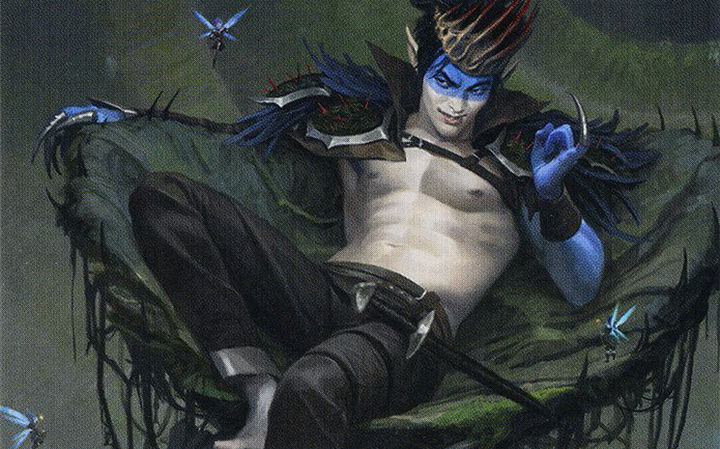 Standard on Budget - Sultai Food
11/16/19
0 comments
This time we're budgeting the deck of recent champion Ondrej Stráský

By MTG

revised by Tabata Marques
Edit Article
Hello, players! Welcome to our
Magic on Budget
series, where we take strong decks in the metagame and make them more accessible, but still good! The Mythic Championship V top 8 featured four versions of Food deck, while the
Mythic Championship VI
featured six versions of Food, with
Ondrej Stráský
winning MC VI in a Simic Food mirror match at grand finals.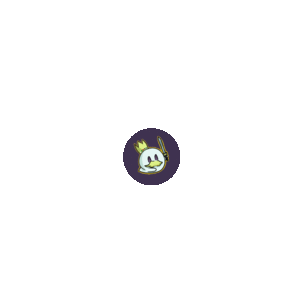 Oko, Thief of Crowns
has been stealing the spotlight, making the mechanics of Food decks really strong. And albeit the finals were a mirror match of Simic Food, without this planeswalker the best option would be to use variations of
Sultai Food
- which was one of the Food decks that presented better results: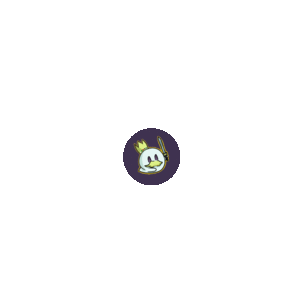 One of the deck's main interactions is between
Cauldron Familiar
and
Witch's Oven
, as we can sacrifice the cat to generate a Food token and then use the food to return the cat to the battlefield, using it as a blocker to creatures without trample, on top of both giving us 1 life point and dealing 1 damage to our opponents. As basic cards for our strategy, we'll keep 4 copies of each.
Besides them, we have other cards to generate or take advantage of Food:
Gilded Goose
is a 0/2 creature with flying and only 1 green mana cost that already creates a Food token by entering the battlefield. We can either tap it at the cost of sacrificing 1 Food to generate mana of any color (being used as a ramp) or tap it at the cost of 1 green and 1 generic mana to create a Food token (thus being a great Food generator). Despite its versatility, we will use only 3 copies instead of 4. We'll add 4 copies of
Savvy Hunter
, a creature that creates a Food token when it attacks or blocks. It also allows us to sacrifice 2 Foods to draw a card. We will also add 1 copy of
Feasting Troll King
, a 7/6 creature with vigilance and trample that creates 3 Food tokens when entering the battlefield being cast from our hand. During our turn we can also sacrifice 3 Foods to return
Feasting Troll King
from our graveyard to our field. All 4 copies of
Trail of Crumbs
are kept - an enchantment that also creates a Food token when entering the battlefield. Whenever we sacrifice a Food, we may pay 1 generic mana to look at the top two cards of our library and place a permanent from among them in our hand, putting the remaining cards into the bottom of our library in any order. Furthermore, we will add 4 copies of
Giant Opportunity
, a sorcery that allows us to sacrifice 2 Foods to create a 7/7 green Giant creature token. Otherwise (if we don't have 2 Foods or if we think it's not worth it), it creates 3 Food tokens.
Gingerbread Cabin
is a land that enters the battlefield tapped unless we control three or more forests (not including itself), but it generates a Food token if it enters untapped. We'll add 4 copies of it. We'll increase
Wicked Wolf
copies from 2 to 4. This card is a wolf that fights up to one target creature we don't control upon entering the field. We can also sacrifice a Food so that it gets a +1/+1 counter, in doing so it will be tapped and will gain indestructible until end of the turn.
Besides the Food side of the deck, we have the control one:
We will add 4 copies of
Mystical Dispute
, an instant that counters target spell unless its controller pays 3 generic mana, and if the target is a blue spell we will only pay 1 blue mana to cast it. In addition, we'll also put 4 copies of
Frilled Mystic
, a creature with flash that may counter a target spell when entering the battlefield. Finally, we will add 2 copies of
Casualties of War
, a sorcery that allows us to destroy a target artifact, creature, enchantment, land and planeswalker - but only 1 of each.
Here's our final list: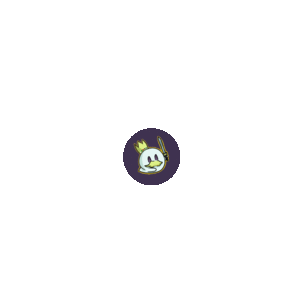 In short, our strategy is to use the interaction between
Cauldron Familiar
and
Witch's Oven
to keep us alive as we shorten our opponent's life, create a lot of Food tokens (which may also help in our survivability) so we can "feed" our creatures to activate their abilities and we use the control side of the deck to address our opponent's main threats. I hope you enjoyed this deck and see you soon!