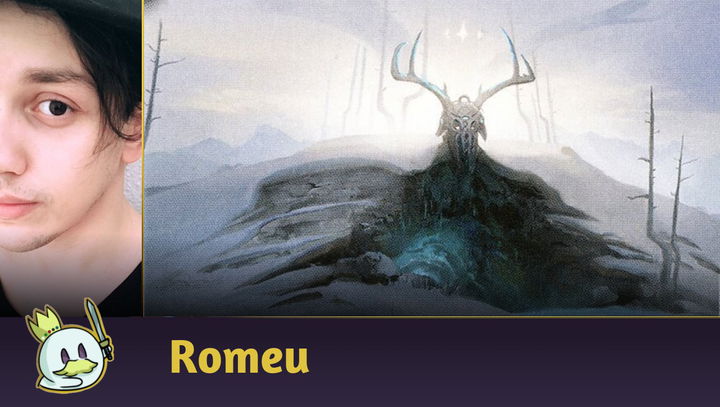 Top Ten 2021 Cards for Standard
12/29/21
0 comments
In today's article, I analyze the ten cards (or card cycle) from 2021 which I consider to be the most relevant to Standard.

By Romeu

translated by Romeu

revised by Tabata Marques
Edit Article
Continuing my 2021 series, where I listed the ten most impactful cards of this year for competitive formats, today we'll be talking about one of the formats that is most often affected by new releases, Standard. In case you are interested in my analysis for another formats, I have already published it for
Pauper
and
Modern
, and I intend to do a Pioneer and Legacy analysis in my next articles.
Standard in 2021
Compared to the last two seasons, I believe Standard's 2021 season was relatively healthier than we initially expected, with a total of zero bans during the year (and only three bans if you count the BFZ bans on October 2020) and while we might have some caveats about how problematic the predominance of Eldraine cards such as the Adventures package or
Embercleave
was, we had other powerful strategies emerging throughout the year, either based on these cards or not. Kaldheim, for example, brought a number of cards that defined the format and where some still define the current season, such as
Faceless Haven
,
Alrund's Epiphany
,
Esika's Chariot
,
Goldspan Dragon
and
Magda, Brazen Outlaw
... In fact, I think Kaldheim is the most influential set of the current season, as many of the top decks rely on the staples that came out in this set. Strixhaven: School of Mages brought some powerful additions, in particular, the ability to turn the sideboard into an extension of the deck through Lessons, a strategy that we now see being used a lot with cards like
Divide By Zero
and
Eyetwitch
, giving archetypes that choose to run this "extension" greater guarantee and flexibility of having good cards for each situation, such as
Environmental Sciences
for land drops or
Mascot Exhibition
as Finishers, in addition to also bring two of the main Staples of the current Standard:
Expressive Iteration
and
Elite Spellbinder
. Adventures in the Forgotten Realms was considered by many to be a weak set, but today we see a sequence of cards being very relevant to the structure of some main archetypes, such as
Deadly Dispute
,
Werewolf Pack Leader
,
Unexpected Windfall
and
Ranger Class
, in addition to the Manlands. At last, the Innistrad sets, Midnight Hunt and Crimson Vow, brought elements that provided the basis and support for many archetypes, in particular dual lands for the two-color decks, as well as some critical inclusions for decks such as Mono-White Aggro, and the cards that essentially form the pillar of the best deck in the format today, with
Galvanic Iteration
,
Lier, Disciple of the Drowned
, and
Hullbreaker Horror
. In order not to dwell on this topic for too long, I prefer to leave the knowledge of someone more used to it and who witnessed the format changes closely, talking about its development throughout the year. If you want to know more about what this year was for Standard as a whole, Nile did a great retrospective article on what happened in 2021, and you can check it out
here
.
The Top Ten 2021 cards for Standard
10 — Fading Hope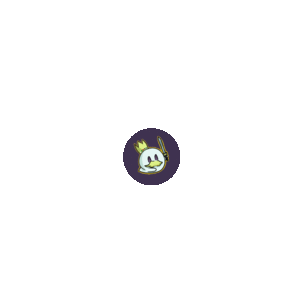 Maybe I'm following a slightly crooked reasoning, but I really think
Fading Hope
was the card that stood out the most at this year's World Championship, and all based on something as simple as the context in which the card fit the Metagame.
Standard's setting during the biggest Magic event of the year included a series of targets where
Fading Hope
was almost as good as a
Fatal Push
, as it permanently dealt with
Esika's Chariot
and
Wrenn and Seven
's tokens, significantly delaying a large creature's attack for one turn, or protecting your own creatures, as we've seen many players do when casting the spell to return a
Lier, Disciple of the Drowned
or
Goldspan Dragon
to its owner's hand. Overall, it's not often that an upgraded
Unsummon
becomes a powerful card within a format with as impactful threats as Standard, but as long as we have tokens and creature costing 3 or less from decks trying to play "under" archetypes like Izzet Epiphany,
Fading Hope
will be a great way to hold back the game or permanently deal with a problematic threat.
9 — Adventures in the Forgotten Realms' Manlands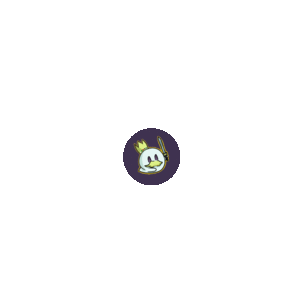 The Adventures in the Forgotten Realms' manlands is one of the card cycles players really respected from a set that many considered to be weak and below the power level of the rest of the format. Today, practically all manlands are an almost mandatory inclusion in several decks because they offer an extra powerful attack angle, or also because there are decks that can capitalize well on their usefulness to make them part of their main winconditions
8 — Expressive Iteration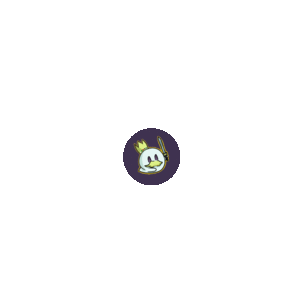 The card advantage quality of the Izzet decks is possibly the main key why the archetypes in this color combination succeed so well this season, which is definitely mainly due to the
Expressive Iteration
In the World Championship finals, we were able to see how this multi-format staple was an integral part of how Yuta Takahashi managed to find the answers needed to deal with Jean-Emmanuel Depraz's plays, whether with removals, threats, or counterspells, or to secure his land drops. All of these qualities, which we see being played extensively in many other competitive formats, make Expressive Iteration one of the most important cards for Standard as well.
7 — Jaspera Sentinel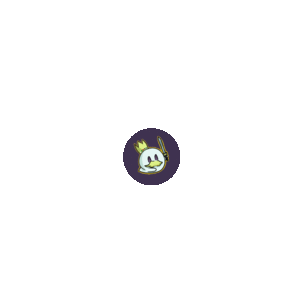 While we don't see the card having as much impact this season,
Jaspera Sentinel
was a key part of several decks last season, particularly in two archetypes: Gruul Magda and Naya Adventures. In both,
Jaspera Sentinel
had the essential role of manafixing while interacting well with other opponent one-drops or, for example, with a growing army of tokens against decks like Cycling. In addition, the Kaldheim elf also has a powerful interaction with
Magda, Brazen Outlaw
, allowing for a powerful mana boost in the first few turns enabling you not only to play your main threats earlier, but also to tutor dragons or artifacts in Late-Game.
6 — Lier, Disciple of the Drowned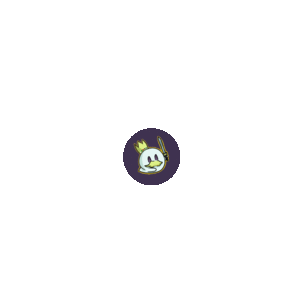 The question I had about
Lier, Disciple of the Drowned
when it was revealed was whether a permanent
Snapcaster Mage
for five mana would be impactful enough for the current Standard setting, where not always a version "modified" from a very famous card has enough room to see competitive play.
Over time, it became clear that the possibility of being able to recast all the spells in your Graveyard made Lier a powerful engine for any Control deck, be it an Izzet Turns, Azorius, or Dimir Control. Today,
Lier, Disciple of the Drowned
is commonly used as a 2-of in most blue control decks, and will likely stay on Standard as long as spells remain on par with threats.
5 — Thalia, Guardian of Thraben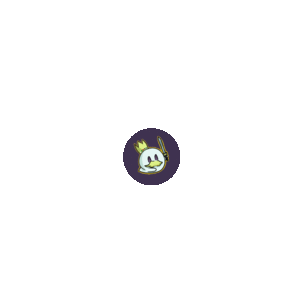 Thalia, Guardian of Thraben
was a much-needed reprint for a Standard where the best deck of the format is a Spell-Based deck that seeks to use an increasing curve of spells until reaching a combo that typically requires two spells and eight mana to work, and soon became a staple of one of today's top contenders, Mono-White Aggro. However, I wouldn't limit Thalia's usefulness just to its viability in Mono-White against Izzet Turns or other Control decks, as any creature-based decks that come up with upcoming releases can make use of it in the maindeck or Sideboard to handle with a Metagame geared towards Control or Spellslinger decks, depending on how they appear.
4 — Esika's Chariot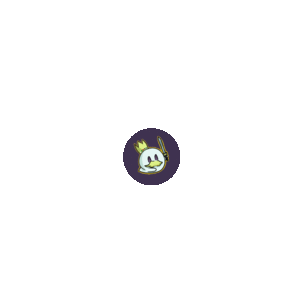 Esika's Chariot
is the type of card that was greatly undervalued when released in Kaldheim, and it took some time for players to understand how to take full advantage of it. Then the artifact started to see play in Gruul Magda lists, as it gave another way to tap
Magda, Brazen Outlaw
without needing to attack, and it was a great artifact to tutor with her ability, as it doesn't only add immediate value to the board, but it could also create a fast and powerful snowball effect in just a few turns. Currently,
Esika's Chariot
is a powerful staple, being widely played in Mono-Green Aggro, Jund Midrange, Gruul decks, among other lists that try to take advantage of the vehicle along with powerful tokens created by cards such as
Wrenn and Seven
.
3 — Alrund's Epiphany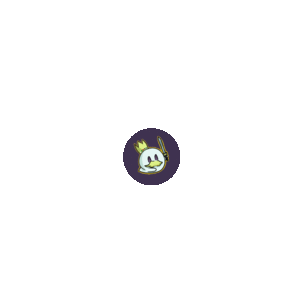 The most controversial Standard card today is for sure
Alrund's Epiphany
, especially when Izzet Turns, or Izzet Epiphany, is the best-placed deck in high-level events that include Standard as one of their formats, as seen during the Innistrad Championship, where six of the top 8 players were playing Izzet Epiphany in the Standard portion. The debate over this extra turn spell is so big because it has some qualities that make it compelling with
Galvanic Iteration
such as the fact that you can reduce its cost while protecting it from discards through Foretell, or the fact that it produces two tokens when cast (essentially making it more than 'just' an extra turn), setting a relevant and significant clock even when you don't have another Epiphany to cast, as you can use your own mana on these turns to gain a lot of value with your spells, or to create a relentless clock by activating
Hall of Storm Giants
. Ultimately, Wizards announced it would expect a broader analysis of Innistrad: Crimson Vow's impact on the Metagame before defining whether bans are needed for Standard and, with the creation of Alchemy as a Magic Arena format where it becomes possible to rebalance cards as necessary, I'm beginning to believe we'll take a few steps back from Standard bans, seeing them occur less often as it no longer impacts as directly on Magic Arena's competitive health.
In conclusion,
Alrund's Epiphany
has been a star of powerful strategies since the last Season, where it was an important piece for Sultai Ultimatum and, with all the controversy that the card has sparked in the current Season, and being the centerpiece and namesake to the current best deck, it definitely deserves to be in the Top 3 of the most impactful cards for Standard in 2021.
2 — Faceless Haven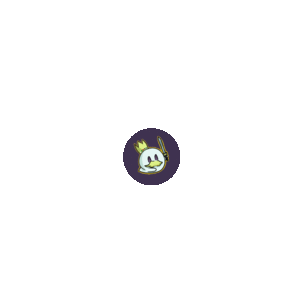 Faceless Haven
is one of the main reasons why using a monocolored aggressive deck in the current Standard is far more worthwhile than trying two-color combinations, as the snow-covered duals doesn't attend to the needs of aggressive decks that need to be fast, consistent, and resilient in a Metagame where every turn playing below the Control decks counts significantly. Like
Mutavault
,
Faceless Haven
adds one more threat to monocolored decks under the condition that you need to have two elements: Your manabase needs to consist of snow lands, and the mana requirements from your deck can't be so high that the colorless mana produced by multiple copies of this land delays your game plan, and in return, you get a 4/3 creature that interacts with whatever tribal functions might exist on your list, and manages to escape the significant majority of sweepers. And even decks with very high mana requirements, like Mono-Green Aggro, which has cards like
Old-Growth Troll
, manages to run at least three copies of the manland to make up its high number of threats. So, given its representativeness in how to build aggressive decks in Standard these days and its direct influence on the absence of good two-color aggressive decks, I consider
Faceless Haven
the second most impactful card for Standard in 2021.
1 — Goldspan Dragon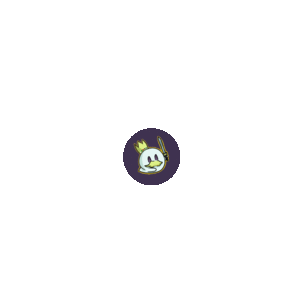 The number one card of my Top 10 is the creature that has been relevant since its release in both seasons:
Goldspan Dragon
Kaldheim's dragon is part of a powerful and recurring cycle of red creatures for five mana with Haste and an additional effect, and this particular creature's effects are extremely powerful: The ability to not only generate extra mana through the tokens it creates, but also doubling the amount of mana made the creature have infinite interactions throughout its stay at Standard, making it a multi-deck staple for both seasons. For example, we've seen lists using
Goldspan Dragon
with Mutate creatures and
Unsubstantiate
to create Jeskai Mutate, we've seen the card played in several Adventure deck variants, including decks that attempt to perform combo-kill with the card along with
Unleash Fury
. We've also seen the archetype being an essential piece of decks like Gruul Magda, where it was quickly accelerated to be played occasionally in turn 3, or in occasional Jund and Rakdos decks and especially in Izzet Dragons, and it's even present on the maindeck or sideboard of more control-oriented decks, such as Izzet Epiphany. Given how much it has been and still is widely played, and I think it's very difficult for new additions to make
Goldspan Dragon
a less relevant creature in the current season, I consider it this year's most impactful card for Standard!
Conclusion
That was my review of the top ten most impactful cards of 2021 for Standard. I believe, given that it's the format that changes the most with each new release, and Kamigawa: Neon Dynasty has already demonstrated to have some cards that can demonstrate some impact on the Metagame after its release, such as the new Planeswalker
Kaito Shizuki
that, although it doesn't seem to fit any currently top-tier deck, it has many elements that make it a powerful engine. By the end of this year, I can say I'm relieved to see a less chaotic Standard than seen in 2020, even if the predominance of Epiphany decks in high-level events, and the possibility that we're in a three-deck format, are points that we need to carefully evaluate and consider whether they are part of the format's nature, or whether there really is a major imbalance in the Metagame. But with Alchemy's release and card rebalancing being a thing now, I think we'll have less direct interference in Standard than we've had in recent years, as Magic Arena no longer fully focuses on a single rotating format as a competitive platform, which can be healthy up to a point, but very harmful at other times. Time will tell what we can look forward to in Standard's future, for better and for worse. Thanks for reading!