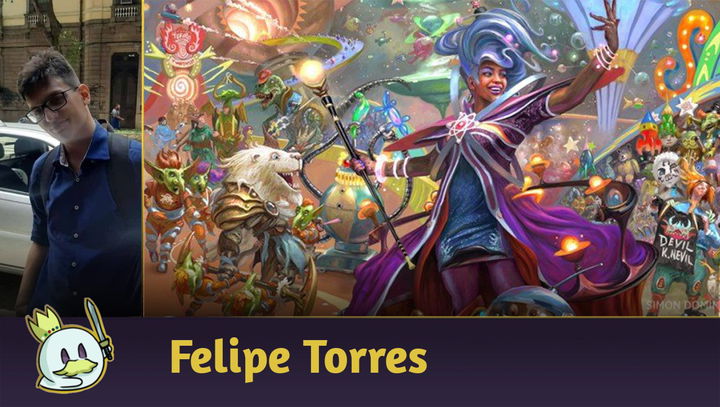 Commander: Top 6 Best Unfinity cards for cEDH
10/11/22
0 comments
A selection of the strongest Unfinity cards that can appear in cEDH decks.

translated by Romeu
Edit Article
Introduction
Now that WoTC has decided that the Un-set cards will no longer be silver bordered and that some of these cards will be legal in Commander, it ended up bringing somewhat unusual mechanics to cEDH. You can have further details about it
in this article
. I brought here for you some of the cards that could see competitive play in this format!
Best Unfinity cards for cEDH
6 - Last Voyage of the _____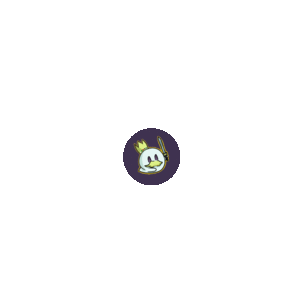 This enchantment is the
Diabolic Tutor
version of
Animate Dead
, as it costs two more mana — It might be worth a slot in decks that run graveyard loops. In the case of a tutor, four mana is enough to render it useless, but thinking about a card used to win the game, two more mana for that isn't as bad as it seems. It brings more consistency to those decks that will have fewer chances to cast a tutor to look for a piece with this effect, which should see play in lists that have
Abdel Adrian, Gorion's Ward
and
Worldgorger Dragon
as main wincondition.
5 - Myra the Magnificent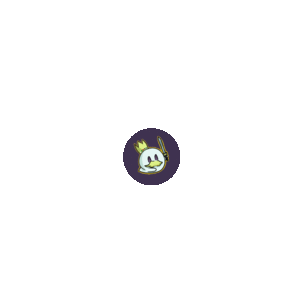 Another legend for Storm decks that want to use the attraction feature in competitive games. There are some intriguing options for Izzet decks, such as:
Information Booth
to draw cards.
Pick-a-Beeble
for ramp.
Hall of Mirrors
to turn your creatures into
Krark, the Thumbless
Haunted House
that returns a creature to the battlefield for one turn.
Fortune Teller
for scrying.
Trash Bin
for recursion
Ferris Wheel
, that works as a temporary removal. Remember that attractions are artifacts and that they can only leave the game for exile or for a specific zone that works as a graveyard for them. All attractions can be visited, but you only roll one die regardless of how many attractions you have. If the result allows you to visit more than one, you can visit in the order you wish. Myra allows you to recur spells by exiling them and placing them as part of visiting an attraction — that is, in addition to the effect of the visit, it will also have the effect of the spell. If you exile a
Time Warp
to a relatively easy-to-enter attraction, such as one with 3 numbers to visit, and use cards that support it, such as
Pixie Guide
and
Barbarian Class
, you can have infinite extra turns, especially if you exile two extra turn spells in different attractions. However, it still relies on dice rolling to work.
4 - Magar of the Magic Strings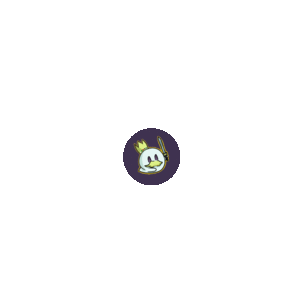 This commander gives you recursion and card advantage for a medium to high cost, and it can give you a mana boost if you take spells that cost more than the ability cost, generating value for every damage you deal to opponents. It also populates the board, managing to put pressure on other opponents who use life as a resource. Magar can be used as a creature in a
Prosper, Tome-Bound
deck, but I don't think it can scale up to be more efficient than it.
3 - _____ Goblin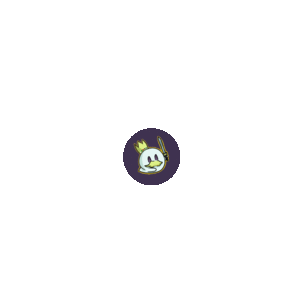 This goblin has a remarkable effect: when it enters the battlefield, you put a name sticker on it. Then you add red mana according to the number of vowels in that name, which makes it better than a
Seething Song
for generating mana if you use the
Delusionary
Sticker to be a 3 mana creature that adds six red mana. It's useful to speed up red decks that play on their own turn. Storm decks can use this card, especially if they have access to a
Displacer Kitten
, to abuse it multiple times, generating tons of mana.
2 - Clown Car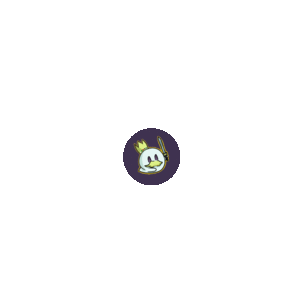 This card has enormous potential to enter the following decks:
Magda, Brazen Outlaw
,
Winota, Joiner of Forces
and
Urza, Lord High Artificer
. For the first deck, this artifact is a dwarven tapper with no need to move them into combat that costs 0 and works from turn one, further speeding up an already fast deck. For Winota, this cart is more useful. First it isn't human, so you can use humans to crew it, and it will work as a
Memnite
, and you can also pay mana to generate more clowns, which adds more triggers for Winota. In Urza's case it is a
Mox Sapphire
, which can also be used to generate more Mox Sapphires when the game is extended, paying
as needed.
1 - Saw in Half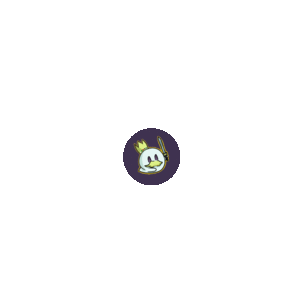 Of all the cards released in this set, this is the one that should see the most competitive play, as it manages to triple the mana generated by a
Dockside Extortionist
— which alone would guarantee it a safe first place compared to other cards. However, when this card was revealed, people also discovered a combo with
Cormela, Glamour Thief
who in turn can start an infinite mana combo with
Demonic Tutor
to go looking for the other cards in the loop, which are
Dark Ritual
and
Saw in Half
, with this card creating two copies of the creature. You can recover two cards from the Graveyard, one by the original Cormela's effect and one by the token, and still have an untapped Cormela on the battlefield. With Dark Ritual and Saw in Half you can use Cormela's abilities to generate infinite mana for instants and sorceries, and then tutor a card from your deck to finish off opponents. This made Cormela even more competitively viable, as like
Kinnan Bonder Prodigy
,
Najeela, the Blade-Blossom
and other commanders, she has a one-card combo, and also has in her identity the colors considered the strongest in the cEDH.
Conclusion
Well, the article ends here! I wish you all a good week and don't stick stickers on foil cards, so as not to damage them, stick them on the sleeve. Until the next time!