Explore Magic with Lara Croft!
In recent months, Magic: The Gathering, through Secret Lair, has executed several crossovers with other games, series, and different universes. Examples include the recent launch of the Doctor Who collection and the announcement of partnerships with the Marvel universe, Fallout, among others.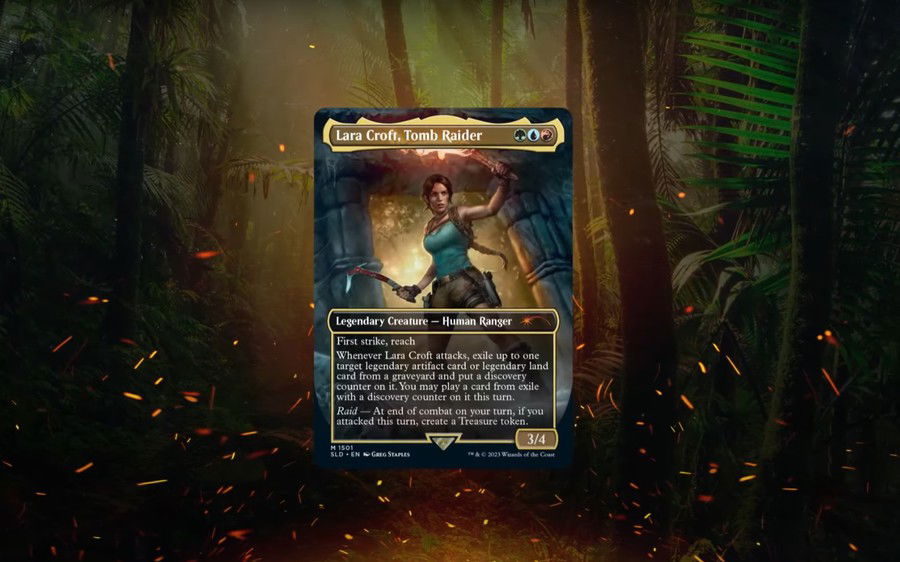 Today, on November 13, 2023, the newest partnership involving the most famous tomb explorer was announced: Lara Croft from Tomb Raider. This time, we have the presentation of seven cards for this series, including a completely new and mechanically exclusive card for the protagonist herself.
Next year, commander decks for Fallout and a complete crossover collection for Final Fantasy on Magic are planned. However, the Secret Lair Secretversary Superdrop will incorporate Lara Croft into the game's growing recognizable roster, featuring a smaller-scale video game crossover.
This release will contain five cards printed with new Tomb Raider art, an exclusive treasure token, and a new Lara Croft card. Check out the revealed cards here: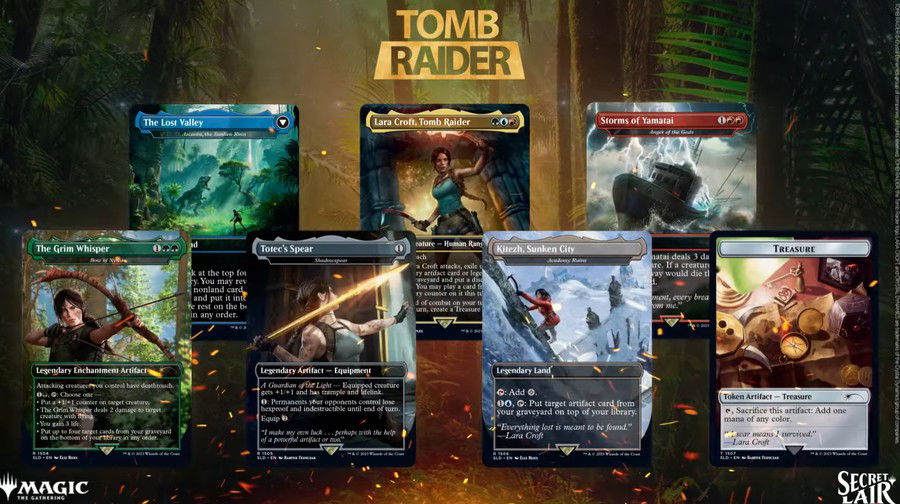 Be sure to also check out the launch trailer!
Finishing
After so many announcements of crossovers between Magic and games like Fallout, Final Fantasy, and now Lara Croft Tomb Raider, which game can't be missed in the future? Also, check out the announcement Partnership between Magic: The Gathering and Marvel!