PDH: Complete Guide for Pauper Commander Deckbuilding
05/23/22
0 comments
In this guide, we'll see how to build a PDH deck from scratch, so you can play in your own style, with your friends.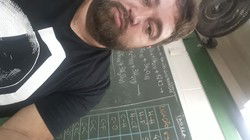 By Betão

translated by Romeu

revised by Tabata Marques
Edit Article
In this article we will learn how to build a Pauper Commander deck. From choosing the game plan, archetype and also seeing some cards separated by type, which need to be inside the deck to make it work, such as Ramps, Cantrips among others. Creating a new deck is something that can be tricky, regardless of the format, as there are so many that it's hard to bring something that's new and good enough. To assemble a good deck it takes dedication, knowledge of mechanics, cards and their interactions, strategies, in addition to interaction with the opponent and the like.
We list the main archetypes that appear in the format and the types of cards that are essential for a satisfactory functioning of a deck, as well as some of the most used strategies in Pauper Commander. At its best, this format allows our creativity to be much more explored, in addition to creating different decks with different commanders. This guide is intended to help all those who are either starting in Magic, starting in the format or in the art of deckbuilding.
How to get started
There may be different ways to start building a Pauper Commander deck, so as we've assembled this article into topics, depending on which way you prefer to start building your deck, you can change the order as you follow this material. Building a deck starts with a
motivation
. I'm not talking about the motivation that comes from wanting to play the format, but that motivation that made someone want to build a specific deck. Some players do so because they're interested in a commander, or because they've seen a specific strategy, tribe, ability or mechanic they want to follow. Anyway, the motivations can be the most varied, but it is necessary to focus, separate into stages, so that none are forgotten and result in an incomplete deck. Below, we separate some cases that serve as a starting point.
1st Case: Starting with the Commander
When you prefer to start by choosing a commander, after choosing, of course, you must observe the characteristics of the chosen creature. What are its ability, what is their cost, what is their power and toughness, what are their colors, and most importantly at this stage, whether or not your deck will depend on the fact that the commander is on play. Some decks may rely on the commander to function well, or improve the deck's performance with it on the field.
Example of Commanders that are the centerpiece
Within the decks that depend on the commander, there are those that depend a lot on iy to work, or those in which your game is better with it - but still can and should have elements that make it work without its leader.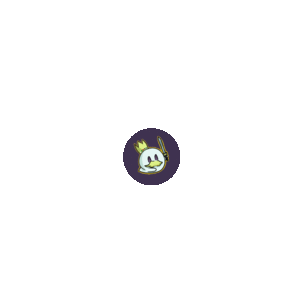 These creatures are great for laying the foundations of your deck. With
Maw of the Obzedat
, the player can build an aristocrats list, placing lots of creatures, tokens, cards that return creatures from the graveyard to the hand or field, and hitting with some high power creatures. In the case of
Imoti, Celebrant of Bounty
, the commander allows you to build a deck with creatures with high CMC, abusing its ability. If you choose this type of creature, it's good that your deck has ways to execute the game plan with other alternatives, because your commander will not always be on play.
Examples of decks that don't depend on the Commander
Generally, decks that don't rely on their leader are just looking for color combinations. This usually occurs for decks of two or more colors, being more common with decks of three colors, allowing a strategy based on more colors, where the commander is just another card and the fact that it is on the field or not does not directly affect the game. .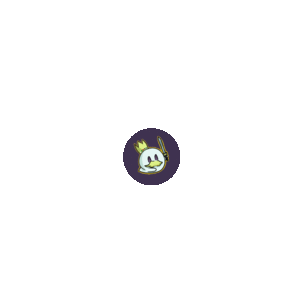 With
Inga Rune-Eyes
, the first ability is information. Sure, it's important, but not enough. The second ability depends on a very specific situation. In the case of
Arvad the Cursed
, the global effect does not apply to any creatures legal in the format. We saw how we can choose the commander and what points we need to consider before choosing them, as they may or may not influence the development of your game, whether with effects that can ramp up, draw cards, give card advantage, among others that may or may not be part of the deck's strategy.
2nd Case: Starting with the Archetype
When choosing the archetype, the path can be a little different, because depending on which one is chosen, it will open a range of cards that are possible and essential in your deck, but it ends up closing the door of other cards, since some archetypes have different bases, such as Aggro and Control, Voltron and Stax, among others that have differences. After choosing the archetype, you will need to choose a suitable commander or strategy, so that there is as much synergy as possible.
3rd Case: Starting with Strategy or Game Plan
When building a deck, it is extremely important to be fully aware of the game plan you want to follow. I'm not talking about how you want to win, in terms of deckover or combat damage, or even direct damage — the plan is a specific strategy with which to achieve victory, whether it's placing counters on creatures, ramping up and playing powerful creatures, preventing damage, forcing opponents to discard, among others with equal importance. It is worth noting that, regardless of which choice, among these three that are the most common, but not the only ones, it is a situation in which one depends on the other, because choosing the strategy, you will need to define the commander, then the archetype. Perhaps the archetype is the least important to define, as it is present in a more general way to know what kind of path you will need to take to maintain the deck. For example, choosing Aggro will not place control cards into your list and vice versa. As for archetypes, we will analyze them more broadly in the next topic.
Archetypes
Now that we know how to start building our Pauper Commander deck, let's move on to the format-specific archetypes, as well as some commanders that work with those archetypes. First of all, let's define what an
archetype
is. The use of the word archetype is very common to define pre-established models and patterns in several areas. In Magic, they are exactly the same: they are models that are followed to build decks according to a tactic and posture that the player needs to take within the game. There are the Macro-archetypes, which are
Aggro, Control, Combo and Midrange
, and each of them is divided into four other archetypes each that take into account the differences in game plans and in some type of card. Due to the limitation of the format, which is to use common cards for the most part, not all the archetypes defined in Patrick Chapin's book are present, so we made some adaptations that would bring them closer to the reality of Pauper Commander.
It is important to mention here that we are going to give some examples of commanders in each archetype, however, to be classified in archetype x or y, the deck does not depend only on the commander's effect, it can only indicate the way, as it has 99 more cards . So it's no use choosing a creature that tends to control, for example, and filling it with small creatures and spells that increase power, because you will have an aggro deck with a control commander.
Aggro
Aggro (aggressive) decks base their game on fast combat, placing low CMC creatures that generate almost no value but have speed and aggression, combined with spells that increase their power, hitting often. What matters most in this type of deck is the number of creatures on the field, so that they all deal the most damage possible in each combat. Spells that empower your creatures massively or locally and that deal direct damage round out the deck to help end the game.
Aggressive Commanders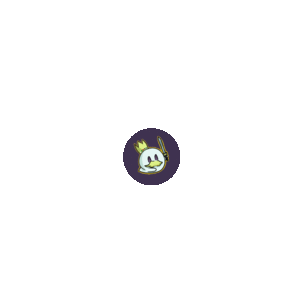 Midrange
Midrange is an archetype that has a high volume of creatures, so it can behave aggressively when playing against slow decks, and it also has the elements that make up control decks, like removals and counterspells, to react to threats at the table. But Midrange goes far beyond a simple mix between Aggro and Control, it doesn't just add cards from two decks of different strategies to the list — midrange has its own way of behaving and playing, using spells that aren't creatures to, in addition to inhibiting the advancement of opponents, allow generating advantages in the game. The creatures that make it up generate value when they enter or while they're on the battlefield, or even when they go to the graveyard. A common mechanic in Midrange decks is
Monarch
, which, once triggered, doesn't leave until the end of the game. Example:
Palace Sentinels
and
Thorn of the Black Rose
. Basically Pauper Commander decks are mostly Midrange, as they seek value, adapt to the game, react to threats, if a deck doesn't have a specific plan.
Midrange Commanders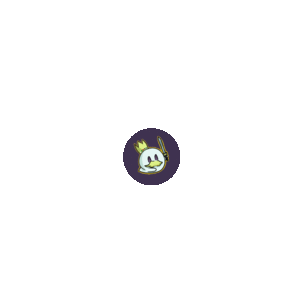 Control
The main objective of a deck of this archetype is what the name says:
control the game
. Usually the game boils down to putting your lands on play, ramping whenever possible, in some cases putting blockers to protect yourself, and keeping enough land untapped for eventual answers like removals and counterspells. The color that best matches the control is blue, as it can counter opponents' spells, in addition to drawing cards whenever possible, keeping your hand full. As the game progresses, the control player continues to impede the main plays of the opponents. By stabilizing the table and having taken out as many resources as possible, you start to develop your game according to your strategy, whether to combo, or to hit with a big creature. Anyway, the control after clearing your way, tends to end the game quickly with powerful creatures.
Control Commanders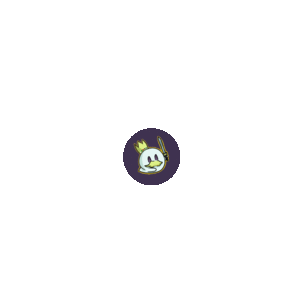 Combo
Combo decks are loved and hated equally, as the interactions and synergies between cards can be either very satisfying or very frustrating. Combo consists of the interaction between two or more cards, where the combination of their effects can generate a chain effect, which may or may not be infinite, but always causes damage. In most situations, you either beat an opponent or the entire table. As stated earlier, not every commander favors the archetype, however they may have colors or something in particular that leads to their wearing it, such as
Woolly Thoctar
, which is a commander in green, white, and red, which allows the use of a three-card combo,
Midnight Guard
,
Presence of Gond
and
Impact Tremors
.
Combo Commanders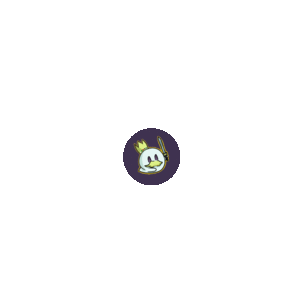 Voltron
Voltron can be a subtype of two other archetypes, Combo and Aggro, not necessarily together, as this type of deck consists of having a creature as a base, most often the commander, which increases its power according to a specific situation. — such as creature sacrifice, number of creatures on the field, amount of spells in the graveyard, among other ways. It usually has a support strategy, either with many creatures, which serves as an alternative wincondition, or it can still have many spells to prevent the opponent from advancing their game until the commander is able to defeat an opponent with just one attack. In this type of deck, cards that give evasion or protection to the creature are mandatory. An example of this is
Whispersilk Cloak
.
Voltron Commanders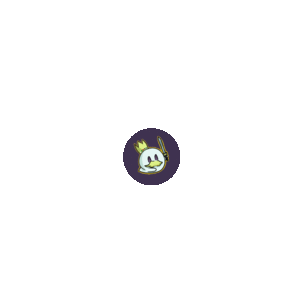 Stax
Stax can be considered a subtype of Control, as its actions are focused on preventing opponents from playing. In Pauper Commander there are no successful Stax decks, as there are not so many commons that allow this deck to work as well as in other archetypes. However, there are some cards that can impede opponents' actions, so when playing with this type of deck, you will probably abandon the attempt to win quickly. The focus will only be on preventing opponents from winning, and that will be enough. To do so, the best options are the commanders with five colors, because to fulfill the Stax, you will need to unite the cards that prevent the game of others with the cards that return spells from the graveyard, such as the well-known ETB looping, with
Mnemonic Wall
,
Peregrine Drake
,
Ghostly Flicker
and other cards that perform pertinent ETBs effects. A safe way will be to copy some of your spells, with
Teach By Example
and use the snow lands, to use
Arcum's Astrolabe
, for quick draws without spending too much mana, in addition to ramping
Into the North
and the removal
Skred
. Ramping up this deck is also very important to have access to enough mana during the game. Of course, there are some situations where fewer colors can be more effective, but we need to keep in mind that blue is always needed.
Stax deck cards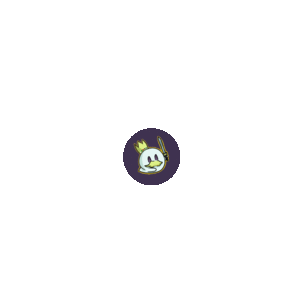 Stax Commanders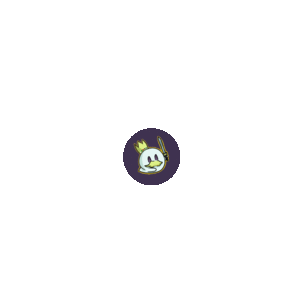 Tempo
Some players may be confused by this archetype, as it usually has a lot of creatures, wrongly classifying it as aggro. In Pauper this also occurs, as in Mono Blue Fairies, which is a classic Tempo deck, but some players also say that it is Aggro. It cannot be aggro, we saw its definition in the first archetype. There are several creatures, which generate value, keeps the card advantage in your favor. It has cantrips that make the deck rotate, as well as counterspells to stop the opponent's advance. The Tempo deck, basically, is between Aggro and Control. It has low cost, one or two mana creatures. Most usually generate some value in the sense of advantage, such as drawing cards, or even tapping opponent's creatures, but that are abilities of the deck's creatures. It has some spells, like
Vapor Snag
, to hold the table. It constantly takes actions, even if they are few per turn, making room for a "bomb", a higher cost creature with great power, often with evasion, to end the game more quickly. This deck is different from Midrange, which is also between Aggro and Control, as it usually has higher cost creatures in the deck, which generate different values ​​for the game, adjusting its behavior according to the opponent. Tempo isn't able to adapt as much as Midrange, isn't as quick to hit as Aggro, and can't control the board for a long time, but what makes it special is the fact that it's been in the game from the start, progressing in every turn, gaining time to finish the game with big creatures. For the format, the Tempo deck will need to have a very high number of one-cost, two-cost creatures. The color that symbolizes time is blue. Red can complement the deck very well in this archetype. In the same way as Stax, Tempo does not usually influence the game so much in general, as the deck will depend on the 99 that make it up. Of course, the commander can be the bomb the deck needs to finish off an opponent.
Tempo Commanders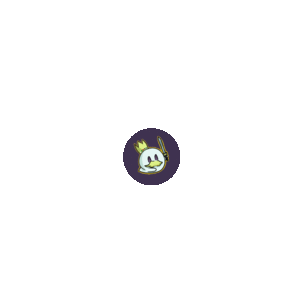 Strategies
Strategy, or the act of having a defined strategy when building your deck, is critical. A deck without strategy can end up being just a pile of cards, with no purpose, with no clear way to win. In this topic, we will suggest some strategies for building your deck. Strategy is not a choice of wincondition, but the way to achieve that victory. The biggest problem when building a new deck is putting too many different strategies, without synergy between them. This makes the deck very weak. So, when building your deck, choose a strategy and focus on it, on just one, to be more successful in running your game. You can of course choose a secondary strategy, as long as it has synergy with the main one.
The interesting thing is to have more than 22 cards that make your strategy work and maybe a maximum of 32, without disturbing the other functions of the deck.
Counters
This is a very simple strategy to execute, put counters on your creatures. Generally green cards are experts in this regard, but you can easily choose a second color as a support. For a better performance, choose cards that adds more than one counter, or that you can choose a target. Removals are also welcome in this deck, to help defend yourself.
Commanders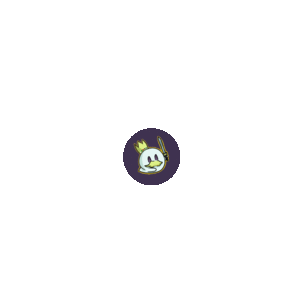 Aristocrats
In this type of strategy, the number of creatures is quite high, as the entire game is based on the sacrifice of your creatures, whether to put counters on others, draw cards, or for any other use you may have. Black cards are experts at this, but they look much better if accompanied by other colors, to add a bit more value and speed to the deck, depending on the color that will be accompanying.
Commanders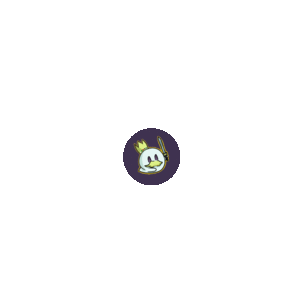 Gain control of opponent's creatures
Taking control of your opponent's creatures can be a good strategy, especially when combined with the sacrifice strategy, as spells that allow you to take control of your opponent's creatures only do so until the end of the turn.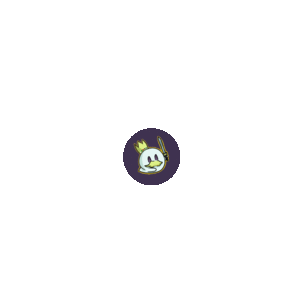 Landfall
This is an ability that triggers when a land enters the batlefield, so the interesting thing for this type of deck is to have as many ramps as possible and also plenty of lands. Spells that put extra lands in the field are great too. You can choose a commander with Landfall or some creature that puts lands onto the battlefield.
Commanders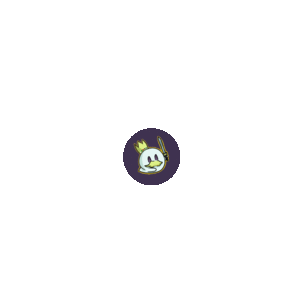 Reanimate
There are no great cards that revive in Pauper Commander, but there are some, in addition to those that return creatures to the battlefield, that return to the hand. Placing cards in the graveyard to revive them later can be very nice, adding some cards that benefit from it, such as
Tortured Existence
, to exchange graveyard creatures. Black predominates in this strategy, however other colors can help as well, such as blue, which puts a lot of cards in the graveyard with self mill, and also the red, which can fill the graveyard. The best cards to reanimate are
Exhume
,
Unearth
and
Breath of Life
.
Commanders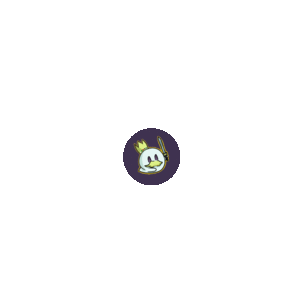 Some types of cards that have synergy are draw and discard, such as
Faithless Looting
and
Cathartic Reunion
. The Dregde mechanic also works very well, like
Stinkweed Imp
.
Storm
To assemble a storm deck, the interesting thing is to have ways to hold the game, either with removals and counterspells, as well as discards if possible, to have time to gather the combo pieces. This is the case where, in addition to reactive cards, it is necessary to have many cards that make the deck rotate. And when it runs the right way, you need to have a lot of rituals to make as many cards as possible on account of Storm. Red is the color you need to have, no matter what, combined with other colors. The most common can be Izzet, due to the storm spellsand red rituals, combined with the cantrips and draws.
Commanders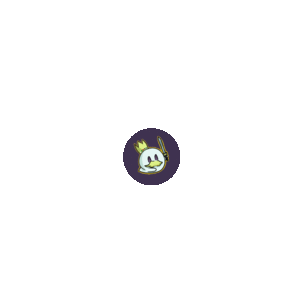 Cards with Storm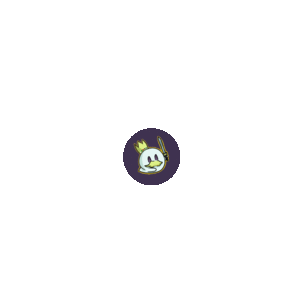 Note
: There are other even better strategies, but the ones we present are more common and simpler to build a deck, especially for those who are not used to building a deck from scratch. As the player acquires more experience in building decks and a broader knowledge of cards, he will be able to choose other strategies that are even more challenging and complex. This is, remember, a guide for anyone who has difficulty building their deck or who builds and their decks don't live up to their expectations.
Gameplan
Gameplan is a kind of guide that the player builds, which helps them to decide how to play in specific situations against different types of strategies, and how to get around them. In the plan, you will define what measures you will take according to a series of threats that may arise during the game, and not just dealing with your hand, in a particular game. Your cards should have specific, but not isolated, functions. That's why it's so important to keep a single strategy in the deck, so that draws don't get frustrated and end up with momentarily unused cards in hand. Magic is very complex, with different cards, different decks and countless game situations, one different from the other. You don't have to create a specific game plan for every situation that presents itself. For this reason, creating a plan, knowing your deck well, is essential. For that you have to know how you will attack, when you will attack and when you will need to defend yourself. When building your Pauper Commander, it is vitally important that you know that a deck needs to follow a few steps in order for the plan to be well executed: have access to satisfying and sufficient mana sources, through ramps, creatures and artifacts that generate mana ; rotate the deck through cantrips and draw cards; develop the game in order to advance with the chosen strategy; knowing when to deploy creatures to attack, protecting them, and freeing up space on the battlefield; know when to defend yourself, whether with creatures, creature removals, or other permanents.
The game plan generally improves with your practice. It is by playing that you learn, that you improve, and knowing your deck well is essential for it to work as best as possible. Know each interaction, know which lands to look for, if any, know when to attack and how, in short, a lot of practice and a lot of practice will lead you to a better understanding of your deck and the game as a whole.
Cards by Role
Each type of card has a different function in your deck. These functions will dictate how the deck will work and how the game will develop. It is very complicated to define exactly the amount of each type of card that goes in a deck, because as we said before, the combination of plays and situations are numerous, and each deck can be unique. Each player has a different line of thinking than the other, and even if they play with the same deck, and the same cards, the decisions will be different. Taking into account the fact that each strategy, plan, in short, each detail that is used to create the deck, makes the number of each type of card different in different decks. However, what we can do is estimate these types, a minimum and maybe a maximum, so that it reaches the desired hundred cards. Below we will see some examples of the card roles that we can have in our deck.
Ramp
In a deck of a hundred cards, ramps are almost a must, as you will always need land to cast your spells, whatever it may be. Therefore, we took into account some strategies and archetypes and we can conclude that the number of ramps in a deck should vary from six to twelve, reaching an average of nine.
Land Seekers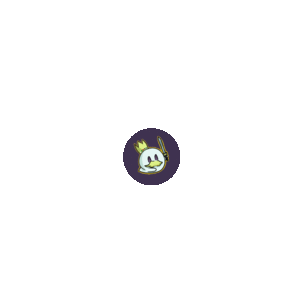 Put land on play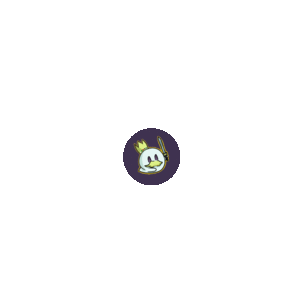 Enchantments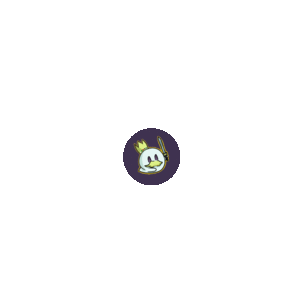 Filters and mana rocks
Filters and mana rocks are fundamental, especially in decks with more than one color, to correct your mana base, and below we can see some examples, so try to find the ones that fit your deck.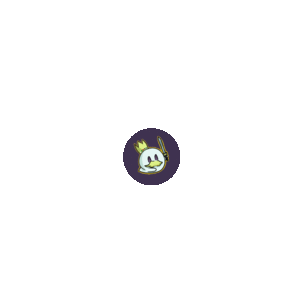 Fogs (damage prevention)
"Fogs" are cards that prevent damage, whether to creatures or players, and also from a few different sources, such as a target, a spell, or creatures. This spellc is fundamental to control decks, with the aim of holding the game until you are able to win.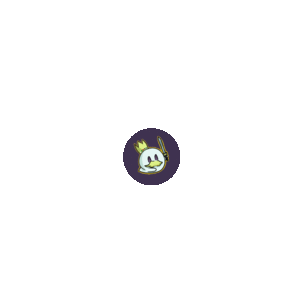 Removals
Removals should be a part of most decks, in order to counter threats from opponents, such as troublesome permanents or oppressive creatures. Depending on the strategy, three to five removals might be enough, unless it's a control deck, meaning your strategy is partially based on removals.
Creature Removal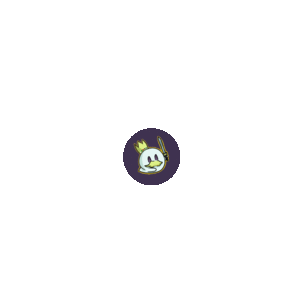 Removing Enchantments and Artifacts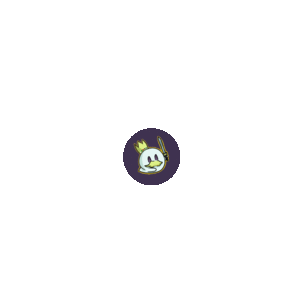 Burn
Burn cards are cards that deal direct damage to creatures or players. Generally some decks are based solely on this strategy. When that doesn't happen, it's an option for decks that don't use black and need some sort of removal.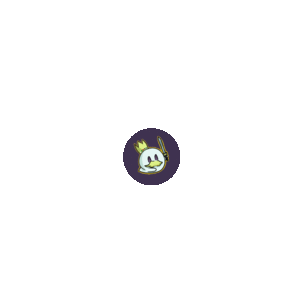 Land Destruction
Destroying lands can make up a control deck, as part of inhibiting the opponent from playing, or it can be a main deck strategy, like a Midrange Land Destruction.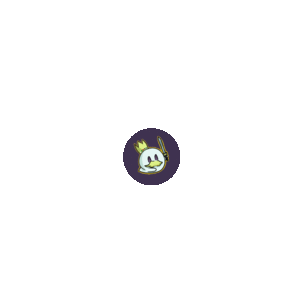 Counterspellss
Counterspells divide opinions, either players love them or hate them, as they literally prevent players from performing their actions. They can prevent opposing plays, and still protect your cards from removals or even ensure that your combo is not dismantled.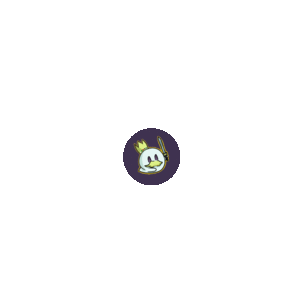 Discards
Discarding cards is an excellent function that some decks that carry black must have, it can be part of a strategy, part of control decks, as it removes resources from opponents' hands, and this is excellent, especially when the card allows you to look at the hand of the opponent before, as this gives you information on some of the opponent's next plays, and prepare for it.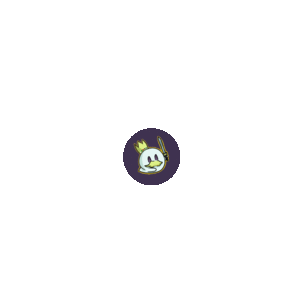 Cantrips
The cantrips and draw spells must be in all decks of the format, as they allow the deck to run, so that the player is not limited to just one draw per turn. Cantrips can have several functions, such as filling the graveyard, for example, and adding to the game's strategy according to the additional effects that each one can have, as many spells that are cantrips have other functions as well, such as
Exclude
and
Inside Out
, as they both draw a card in addition to their effect.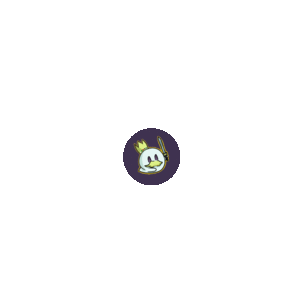 Mana Sources
The mana source mentioned here are not lands or artifacts, they are basically creatures that can generate mana or other spells, such as instants and spells, which will help compose your mana base, which is an important factor in the deck and the which we will address next.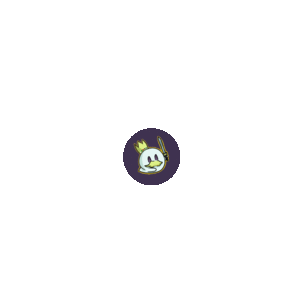 Manabase
The mana base of a deck is as important as the rest of the deck, because if it is not assembled with the same seriousness, the chance of your game being frustrated, due to your game not developing or still not being able to stop any opponent will be too high. When building a weak manabase, without considering the need for cards from the rest of the deck, it can lead to moments in the game in which you will not have mana compatible with the spells in hand, when dealing with a deck with more than one color. For this reason, this base must be solid, have synergy with the strategy, and be well divided when you need more colors, something that some players end up not taking into account. In Pauper Commander the lands are very limited, as most of them enter tapped, so expecting fast colored mana base in the format can get complicated, in this way, the game in general can become slower compared to other formats , mainly to the traditional Commander. To build a good manabase, we need to understand how it works, but it takes time, because with experience you will understand the function of each land and as time passes, the choices start to make more sense. Understanding the importance of knowing the cards and their synergies with the land available in the format, we can proceed with some basic concepts that will show us which way to go. The manabase needs to take into account all the ways to generate mana that the deck may have, the obvious are lands, but in addition to them, creatures can generate mana, such as
Llanowar Elves
, rituals, as we have already seen in past topics, and also mana rocks such as
Arcane Signet
.
Mana Curve
Basically, we can only play one land per turn, and this is inefficient, so we need to put more lands or other mana sources in play. Some decks need to play inside the curve for their effects to be most effective, so you need access to enough mana that the spells in your deck and hand need. When we talk about using mana efficiently, some players make mistakes, one of them is wasting mana, playing too many spells per turn, just to spend all the mana that is possible to generate, but on the other hand, another common mistake is a player always keep the land untapped to respond to the threats, but end up not developing their game. Another common mistake is to play a two mana spell on turn three, and get an untapped land, without it posing a threat in your hand, or a bluff, so playing the three mana card can be more efficient, because generally, a card with a higher cost can add more to the game than a card with a lower cost, even more so at the beginning of the game. This applies to other turns and other game situations, with cards of other costs in hand. You can use
our Mana Calculator Tool
to have more information about the ideal manabase, and adapt it according to the needs of your deck.
The Lands
Each of the lands has a role in the deck. Of course, when it comes to common lands, they can be more limited, but some can still contribute to the deck's strategy. Basic lands are the basis of a mana base, and will represent the majority of this card type in the deck.
Fetch lands
Fetch lands are those lands that look for other lands in your deck, and they can be useful to fetch that land of that color that is missing, fill the graveyard to use with some cards, or even have an interaction with the landfall mechanic.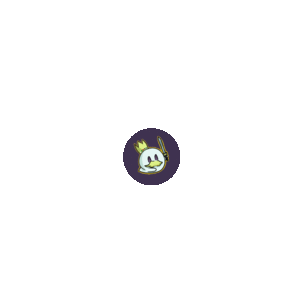 Cycle Lands
Cycle lands work when triggering an ability when you draw, like with
Jace's Erasure
, and be useful in decks that rely on colors that has few draw spells.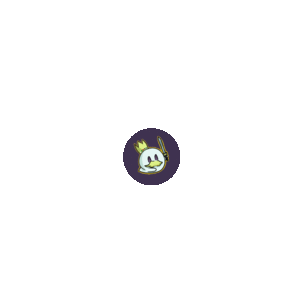 Utility Lands
Some common lands that can be very useful in many decks and that I would like the reader to analyze, can be used in the most varied strategies, such as exiling graveyard, manipulating the top, creating tokens, gaining life, damage players, among others that we will see now.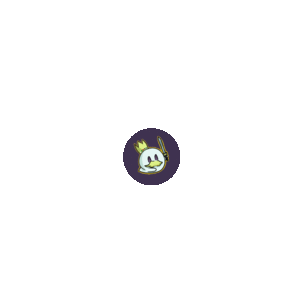 Fixing the Mistakes
When we finish building our decks, we need to test it, to know if everything we applied when building it worked and find the possible flaws that it has, so we can fix them.
It's a simple task, all you need to do is have a pen and paper by your side and call your group to play. As you play, write down everything you don't like about the deck, all the difficulties you're having to develop your game or deal with your opponent's game. Below we will see some examples of the behavior of the deck in play, what is the cause and what can be done: — Running low on land for a certain period of the game - this can be due to a low number of lands, few ramps, or still insufficient rocks and other mana sources - you can correct it by fixing your mana base or adding ramps. — Having few or no cards in hand, and playing only one or no spells per turn – few cards that draw and cantrips – increase the number of cantrips and draw spells. — The threats on the table remain, they are advancing on your game, conquering territory or preventing the progress of your plan - insufficient number of answers to threats, such as counterspells, discards and above all, removals - increase the number of removals, and if it is the case, put discards and counterspells. With these three examples, you can already get a sense of how to correct some of the flaws that a deck can present, write down everything in the game that you don't like and create an effective solution to this problem.
Conclusion
In this article we cover the ways to assemble a Pauper Commander deck. We present the possible archetypes, some strategies, and we hope that each tip has been useful for building your deck. Each player can have a different way to build their deck, it doesn't mean it's right or wrong, that's not the point, it's not teaching someone who already knows how to build their deck well a different way that maybe doesn't apply so well, the focus here is on players who are adept at the format, a way to create their deck from the beginning, so that they understand what goes in their deck and why they use those cards, because knowing each uniqueness of their deck, they can play much better with it. Deckbuilding is an art, and it's very rewarding to create a deck from scratch, and a lot of work, too. Invest in studying cards, effects, commanders, interactions, etc. I hope it helps as many players as possible!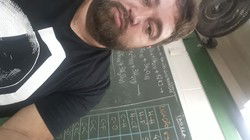 Betão
Betão, professor of Physics, enthusiast of all formats, has dedicated himself solely and exclusively to Pauper since 2019 and recently to the PDH.
Social