An upcoming new set always causes a stir in the Magic: the Gathering community, and Wizards knows very well how to build on that hype, as well as capitalize on it. During last week's Weekly MTG live stream, we got a lot of new information about the upcoming release, Streets of New Capenna, such as previews of new cards, promo images, and brief descriptions of the five Mafia families that will be represented on the cards and mechanics of the new release.
Still, the official preview season only starts on April 7 and there are many doubts about what we will see in New Capenna. It is logical that the MTG community does not rest in the face of this climate of expectation, and all kinds of speculations about Lore and the mechanics of the new set can already be found on the internet.
So, I've put together some of the best and most interesting theories I've found on the internet, as well as my own Streets of New Capenna hunches, for your enjoyment.
What we know so far
Before we talk about what we think, let's remember what has already been confirmed by Wizards. Streets of New Capenna is an expansion inspired by 20th century urban gangster Noir films, with a focus on gangs and organized crime. It will be released on April 29, 2022.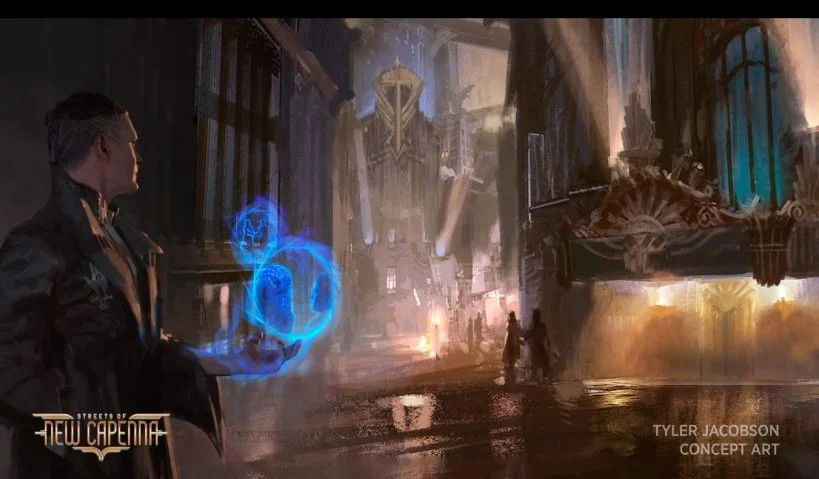 The plot is set in a plane not yet revealed, in the metropolis of New Capenna, a city whose design and aesthetics have a clear Art Deco inspiration. It is known to be a place built by angels but now ruled by five demonic crime families fighting for supremacy. It is an important city for the planeswalker Elspeth Tirel. Ob Nixilis is apparently involved with one of the crime families.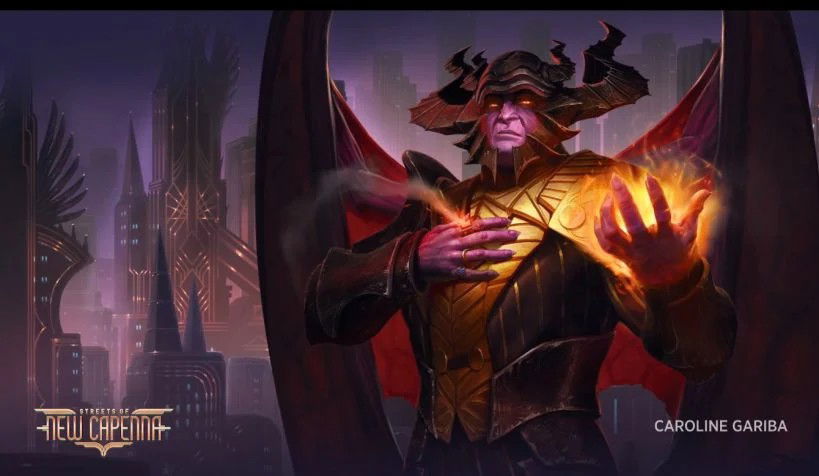 The five New Capenna families are represented by the tricolor factions of the set, in a similar configuration to the Shards of Alara. Each of them will have an associated mechanic in the set, as well as their own watermark and cycle of Ascendancy enchantments (such as with Tarkir, Abzan Ascendancy, Sultai Ascendancy, etc). The five crime families are:
Brokers (Bant)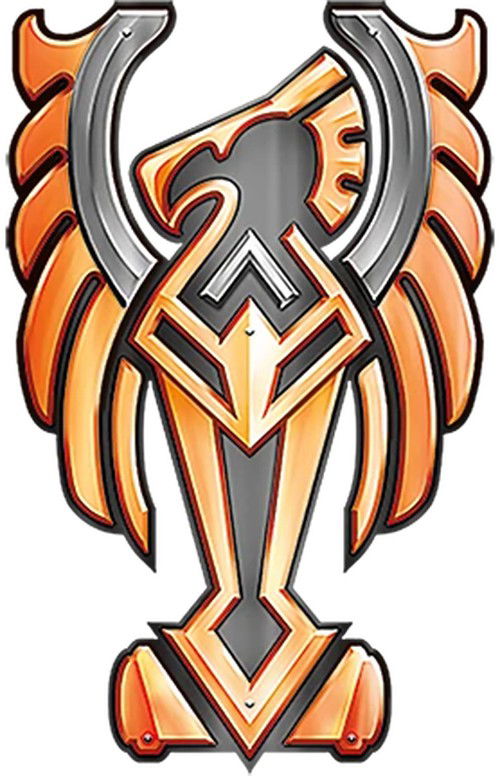 Associated with White, Blue and Green, the Brokers are a demonic law firm that secretly believes in an apocalyptic prophecy that when the halo dries up(whatever that is), New Capenna will fall.
They maintain public law firms where they handle mundane matters such as property disputes and physical complaints. But its aggressive lawyers have a dubious reputation for being everywhere and showing up in every crisis in the city. Their leader is supposed to be an aven named Spara.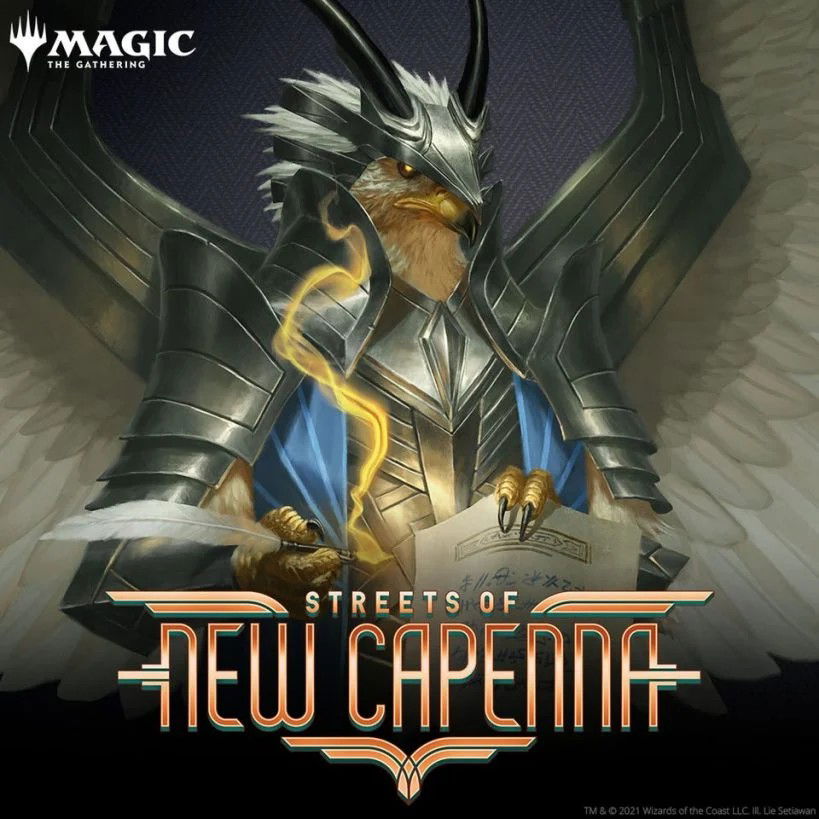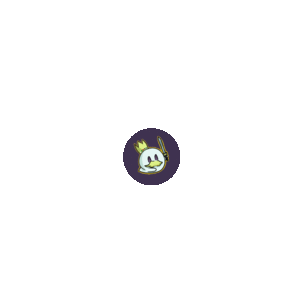 Obscura (Esper)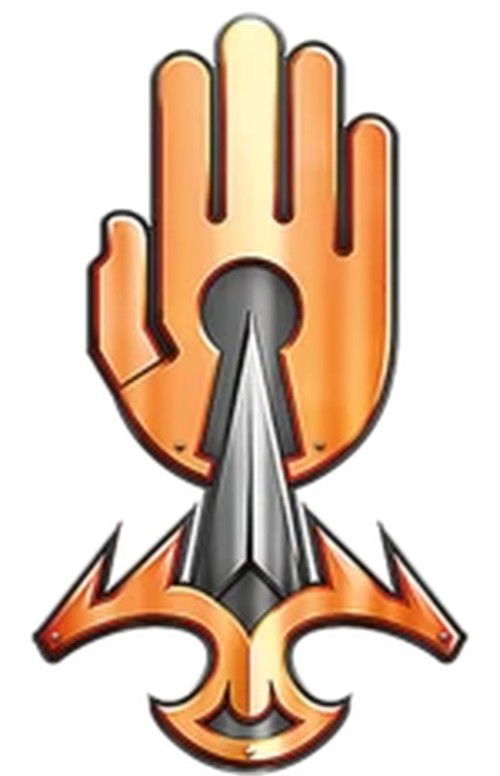 Aligned with White, Blue and Black, the Obscura are gifted mages and mystics who use their power to deceive and blackmail, using distractions, illusions and hidden mechanisms.
They orchestrate scenarios and manipulate outcomes to their advantage, and they strive to maintain a facade of normalcy in their everyday lives that allows them to execute their schemes without interruption. Their leader is supposedly a sphinx named Raffine.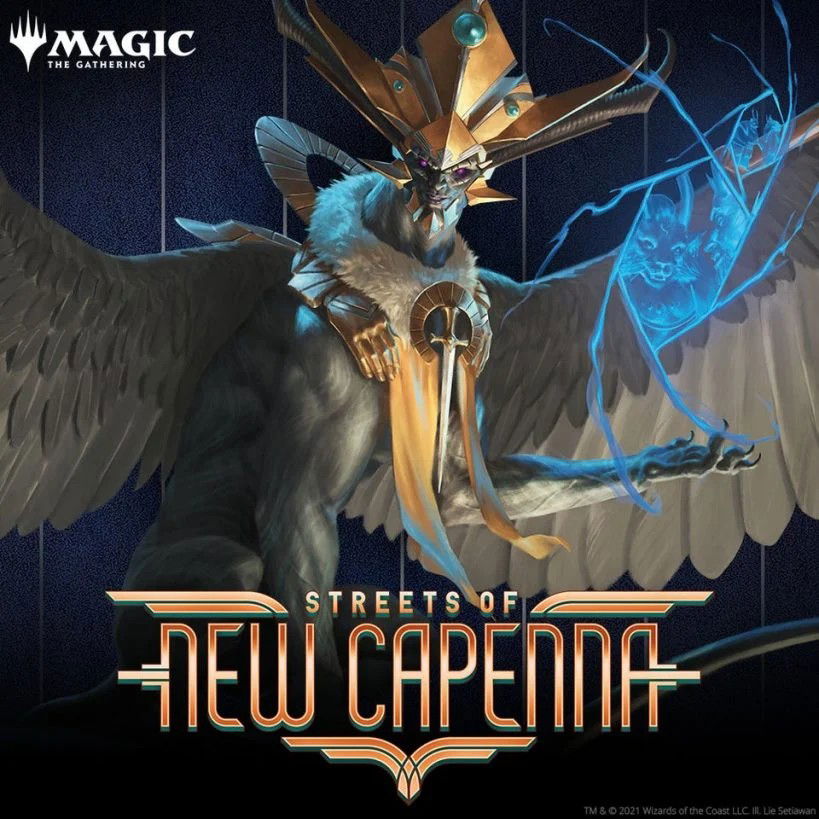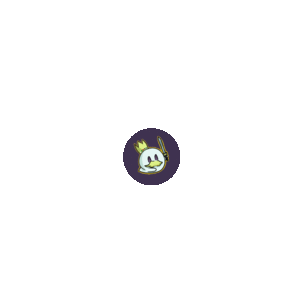 Maestros (Grixis)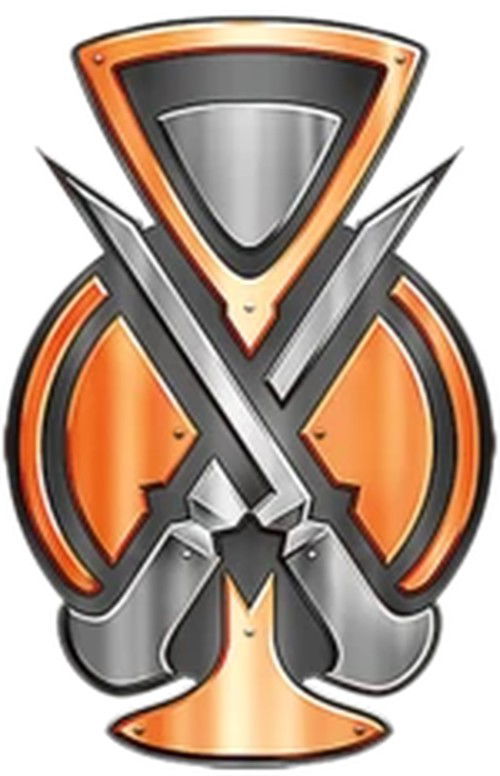 Aligned with Black, Red and Blue, the Maestros are ancient vampires who love the finer things in life and are willing to kill to obtain them. They maintain a public facade as a high-profile organization of art aficionados, aiming to preserve the art and culture of Old Capenna.
Beneath that polished veneer, they are a shadowy organization of elite assassins focused on maintaining power, influence, and wealth. Their leader is supposedly a (vampire?) named Xander.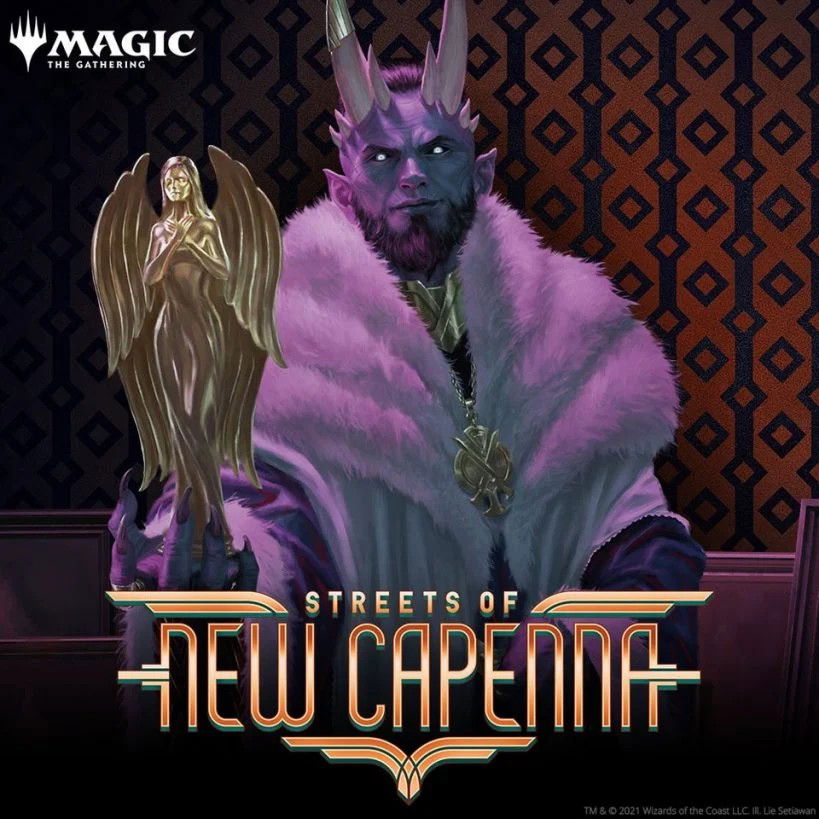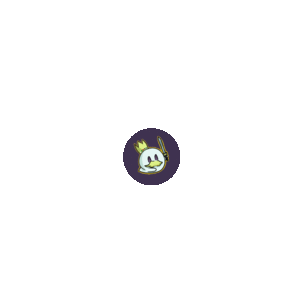 Riveteers (Jund)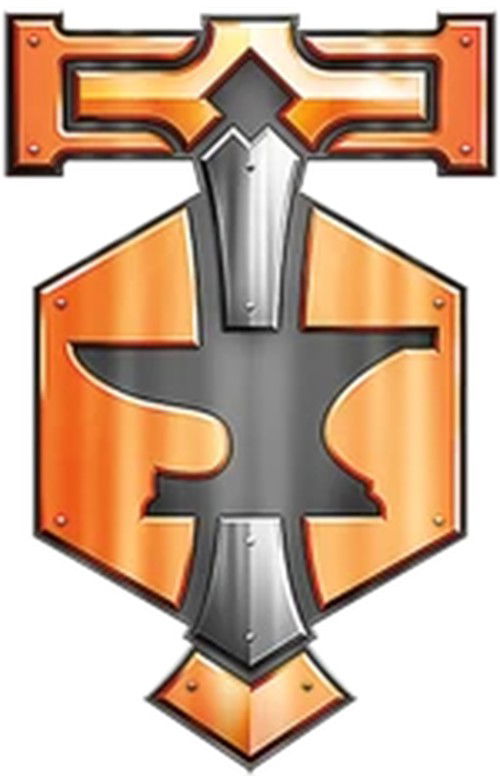 Associated with Red, Green and Black, Riveteers are destruction workers and tough craftsmen. They are a brute force criminal faction whose skills in industry and construction also make them professionals in demolition and intimidation.
As skilled artisans, they transformed the city's lower levels into a lair worthy of its draconic leader, Ziatora.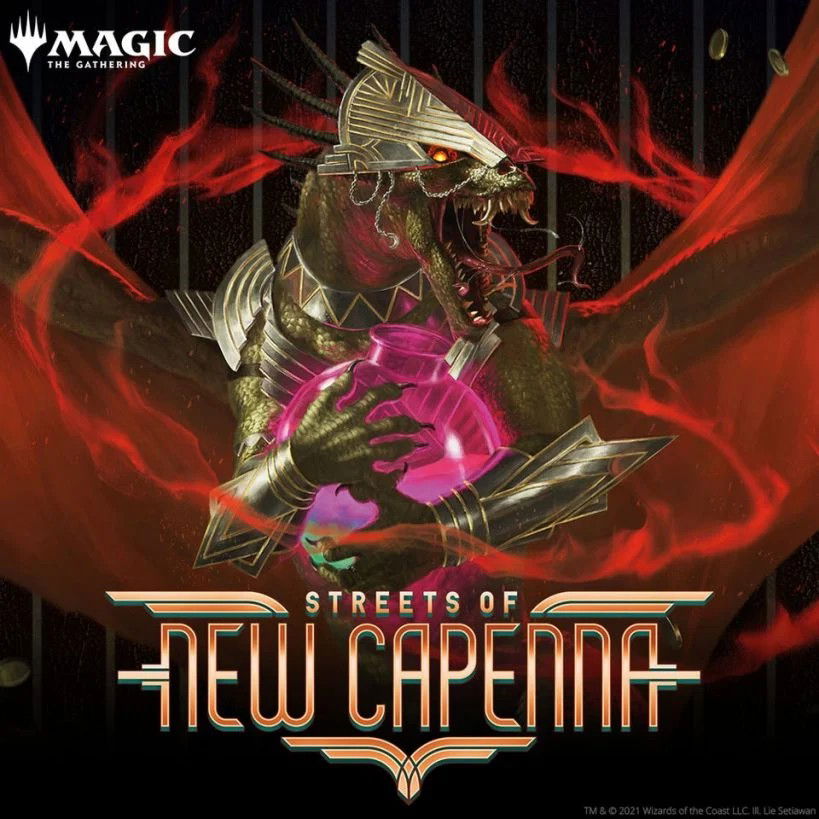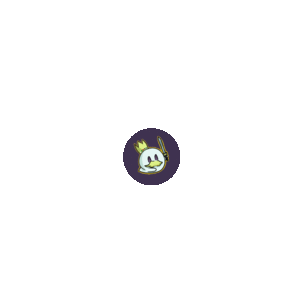 Cabaretti (Naya)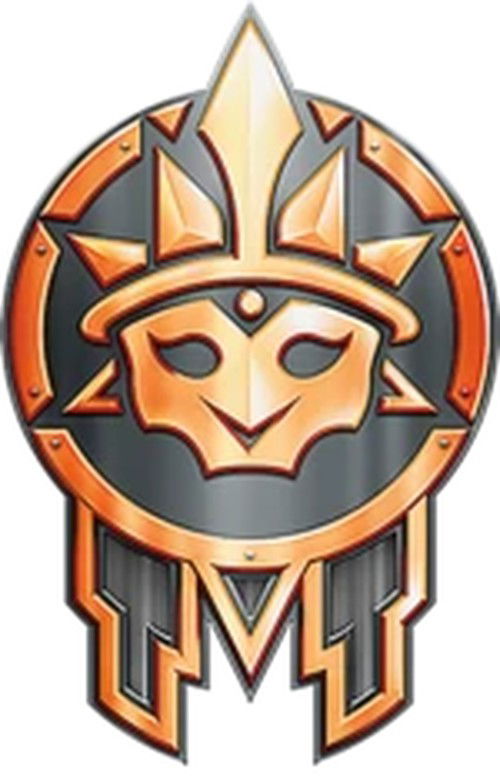 Linked to Green, Red and White, the Cabaretti are a druidic cult of fun lovers who throw the hottest parties in town. They are the celebrities of New Capenna, and they all want to be invited to their parties and dance halls.
They use ancient magic to influence the opinion of the masses and keep the halo flowing. The party never ends if you keep paying, but the moment you stop, it can be hard to leave. Their leader is a feline demon named Jetmir.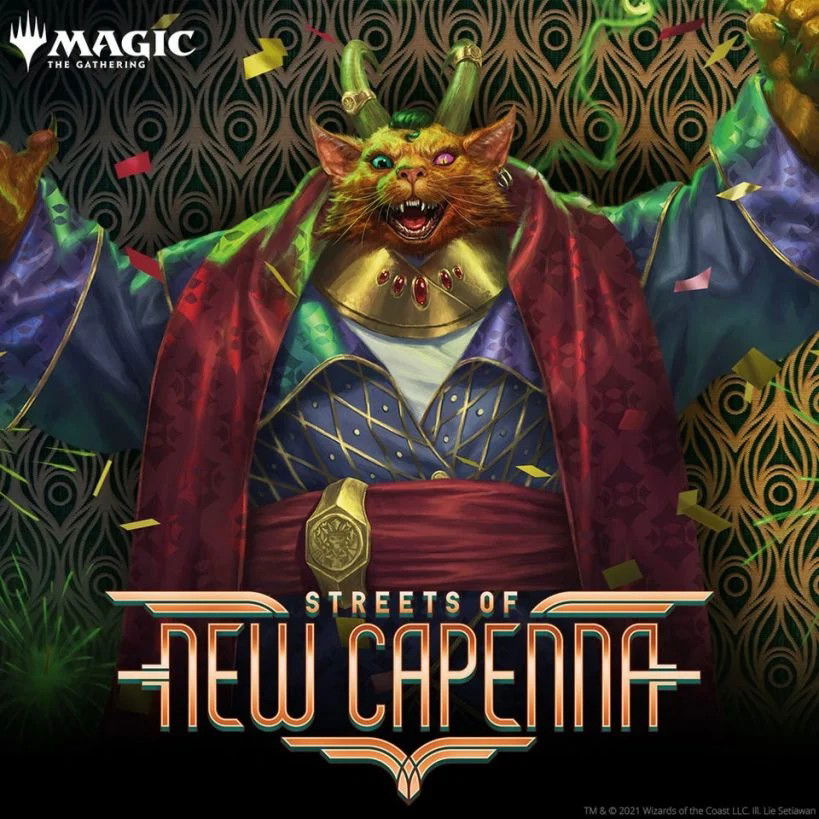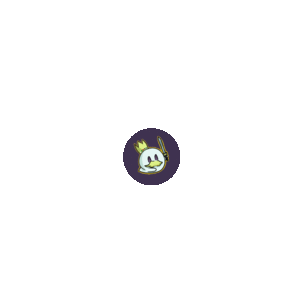 Theories
Expulsion of the Angels
As already revealed, New Capenna was founded by angels, but today it is under the rule of demonic families. That said, some of the questions that remain are: What happened to the angels? How did this exchange of power take place, and what is the origin story of this city, anyway? We don't know yet, but a clue to this may have been dropped by Wizards in promotional art found on the set's product page: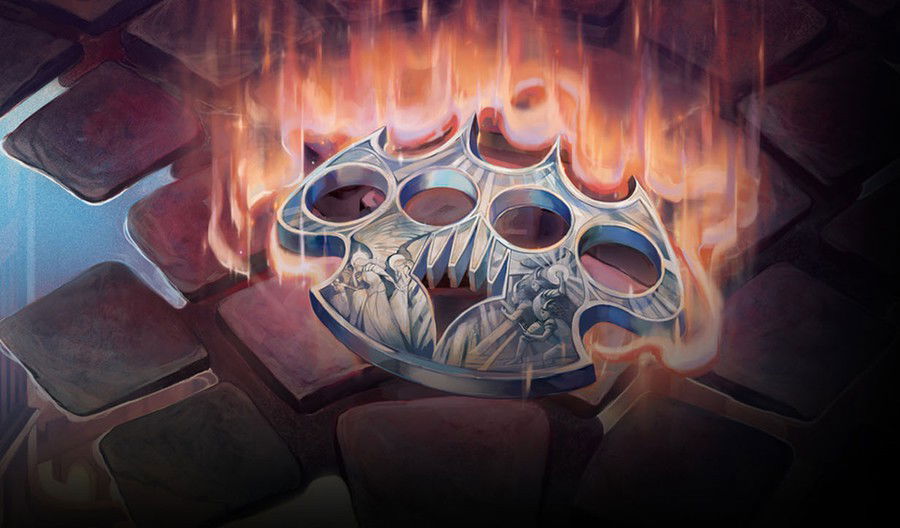 In it, we see what would be a brass knuckle lying on the street. The stylized object draws attention for its characteristic symbol of the Planeswalkers and for emanating an aura of magic. However, a closer look reveals an art that depicts a curious event. In it, we can see, to the right of the PW symbol, three humanoid creatures with curved horns on their heads (possibly demons), one of which seems to wield powerful magic. On the other side, you can see three other human figures, with wings on their backs and crowns of halos (certainly, angels) putting their hands to their faces as in a gesture of sadness or pain.
The event depicted in this art strongly suggests the supposed moment when the demons confronted the founding angels of New Capenna and won. However, there is no sign that the angels would have been exterminated.
The theory here then suggests that the angels were not exterminated in New Capenna, but rather expelled and exiled to remote areas, far from civilization. This would partially explain how the demons took control of the city, though we still don't know how or why.
Conspiracies
In the Revealed Image of Rafinne, the demonic sphinx head of the Obscura family, we notice some interesting magic in her left hand/paw. Apparently a probe spell, which projects a kind of bluish projection where we see two angles of the same scene, where two people are talking. In the bigger picture, we can recognize Jetmir and Xander, the leaders of the Cabaretti and Maestros families respectively.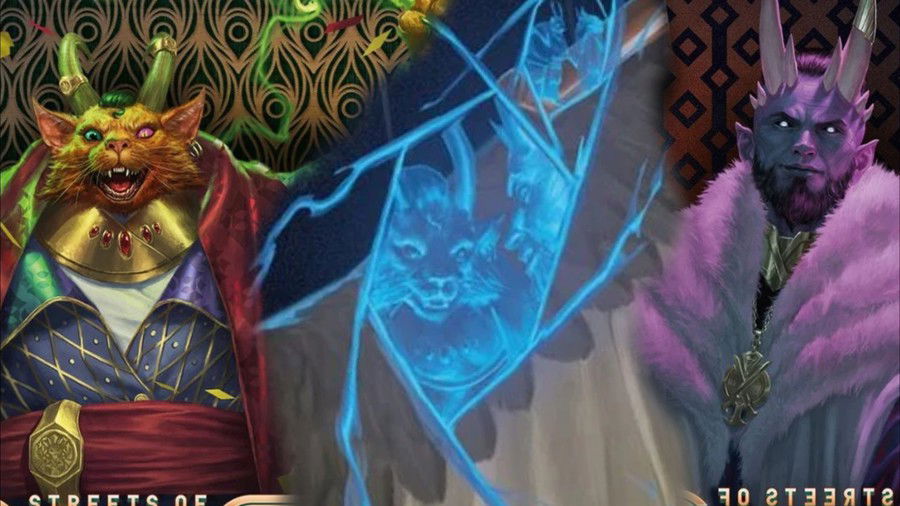 The question here is: what are these two up to? Is it a specific plot involving these two families, or does the image just portray an everyday reality of New Capenna, with conspiracies between mob bosses being normal? The art also reveals part of the modus operandi of the Obscura family, spying on their rivals, much like the Dimir operatives do in Ravnica.
Ob Nixilis defeats Xander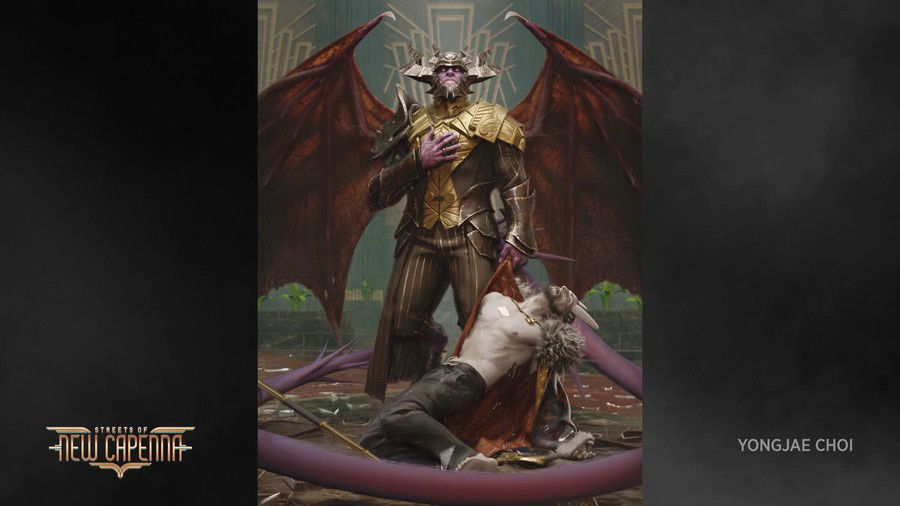 Another Easter Egg is the one in the image above. In it, we see Ob Nixilis in a haughty posture, holding the collar of a horned man knocked out at his feet. This was one of the first promotional arts revealed for New Capenna, back in August 2021. At the time, only Nixilis was recognizable to us, but thanks to images released last week, we have an idea today of who the unfortunate person who got in the demon planeswalker's way is.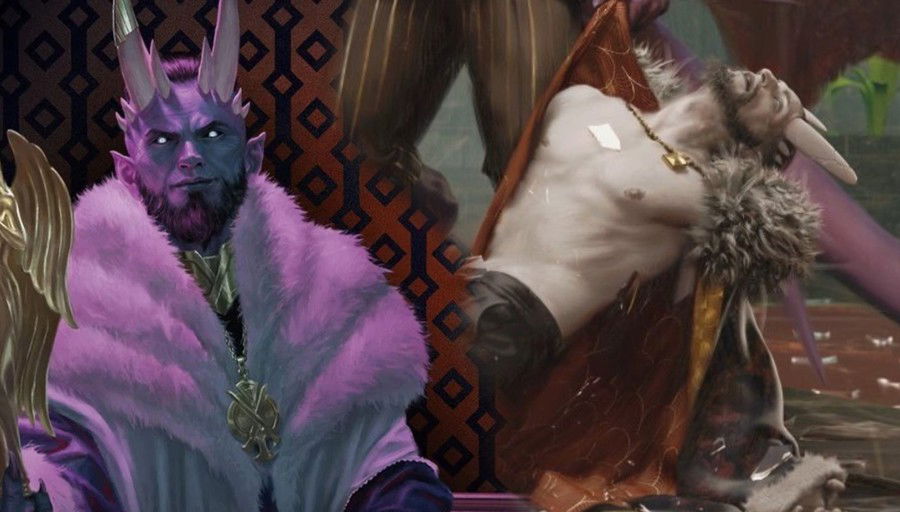 The similarities to Xander, the alleged head of the Maestros house, are undeniable. The shape and arrangement of the horns, the terry coat and the necklace around his neck, indicate that they are probably the same creature portrayed in both arts. So, the conclusion we can draw is that the evidence suggests that Ob Nixilis and Xander will clash, with the planeswalker getting the better of it. What comes to my mind is that the fight would be motivated by an attempt by Nixilis to take control of the Maestros family, becoming the head of it. Even if this isn't conclusive, this is an intriguing spoiler about the villain's goals in the new set.
The Strange Glowing Liquid
In the revealed image of the head of the Riveteers, Ziatora, we see the dragon eagerly holding a glass vase containing a strange fluorescent liquid whose colors vary between shades of pink, purple, blue and green. What the hell is that, and why does the dragon seem to grab it so badly? Could it be a drug? A substance of power? Whatever it is seems important, as the dragon doesn't seem willing to give up so easily.
At the same time, we can observe something brilliant and equally curious in the guard of the sword of a beautiful warrior, whose image appears in one of the draft booster packs. The color pattern of the armor and the black hair make me believe it's none other than Elspeth Tirel, but I wouldn't risk being sure.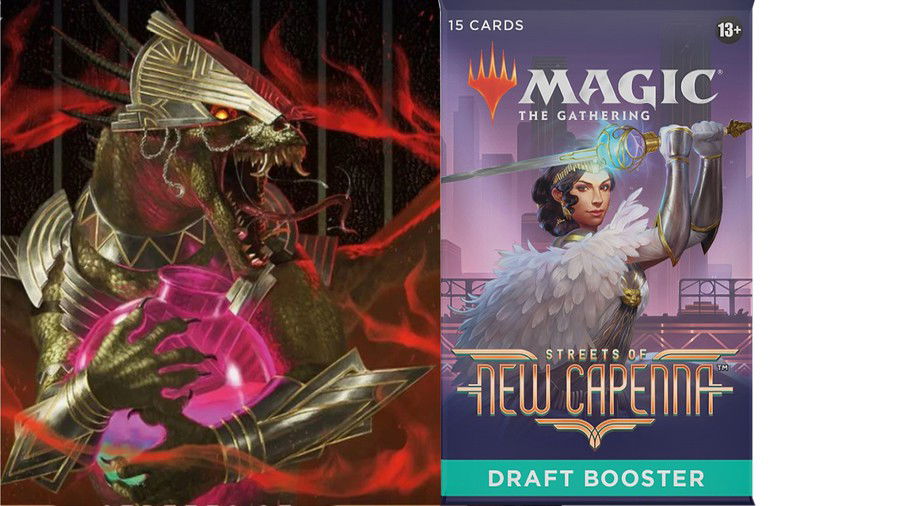 Are these two things related? Would this substance/thing (if it even exists) have any relationship with the angels who founded the city? It could also be nothing, and we're just imaginating stuff.
Presence of Calix and Enchantments as Theme
Calix, Destiny's Hand is a nyxborn created by Klothys, God of Destiny for the sole purpose of preventing Elspeth from fleeing the Underworld and seeking a new life. He was unable to accomplish his task, as he was no match for the wandering Amazon. However, the commitment to his destiny laid out by his creator deity caused Calix's spark to ignite, making him a planeswalker. Now he can continue to fulfill his purpose and pursue Elspeth beyond Theros... to New Capenna.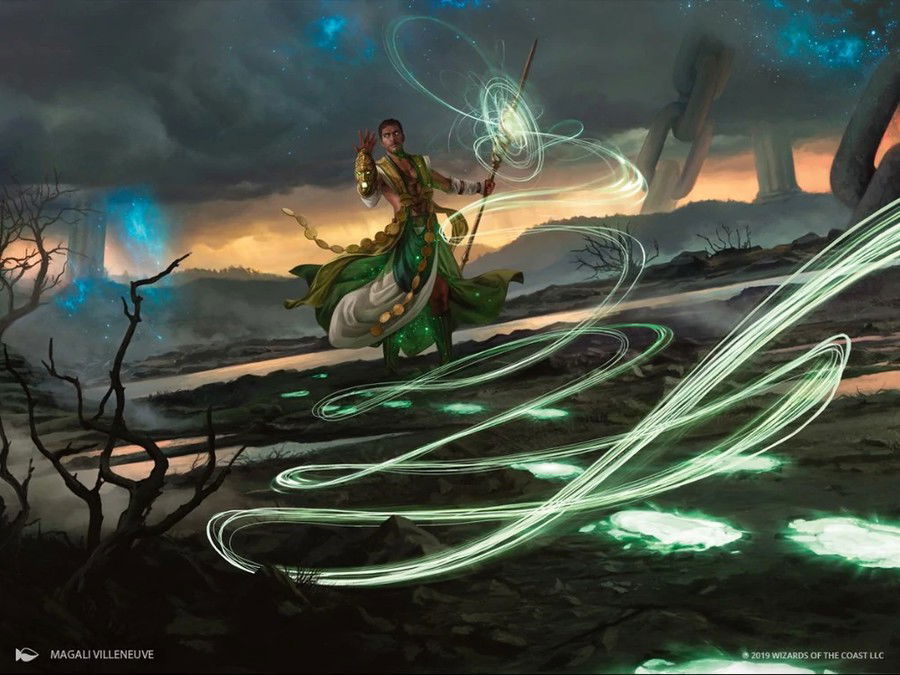 Some people on the internet talk about a possible appearance of the nyxborn in the new set, as Elspeth will have a confirmed presence and his fate is intertwined with her. The idea that Calix is ​​the third PW of New Capenna seems quite reasonable, and given that the character is in a constant phase of personal evolution of his powers, it is possible that, if he does appear, he will change in some way. Maybe with a different color identity.
There are those who believe that he is also aligned with red, either as a RG Planeswalker (Red and Green, like the goddess Klothys who created him) or as the first Naya Planeswalker ever printed. In the latter case, it is quite possible that he is somehow related to the Cabaretti family. Another line of reasoning considers him more likely to come as Bant, as his orientation towards the plots of fate is more compatible with the concept of the doomsday family of believers, the Brokers.
In Theros Beyond Death, the set where the character made his debut, Calix came as a version of PW focused on enchantments, which was to be expected considering that this is one of the central themes of that plane. But is there room for something like that in Streets of New Capenna?
Considering all this, I see three related possible horizons:
1) Enchantments will be the mechanical focus of one of the five families (certainly Brokers or Cabaretti), which would more easily accommodate the character in the set design.
2) Calix would still come with an orientation towards enchantments, but not so focused on them and with more generic abilities that could also be integrated into one of the themes of Streets of New Capenna, or;
3) Calix won't be in the set at all.
Conclusions
These are the theories and rumors that I found most relevant on the internet about Streets of New Capenna. Below are links to topics on reddit where some of them are better elaborated and discussed.
But I would very much like to know your opinion about them. Which ones do you consider believable or not? Would you add anything to the list? What are your expectations for Streets of New Capenna? Leave your thoughts in the comments, and let's speculate further while the official previews doesn't start.
Sources
1.Expulsion of the angels
2.Conspiracies, Ob Nixilis x Xander and Ziatora's Strange Liquid
3. Calix in New Capenna: here
and here
.
4. Alara + New Capenna: My elaboration, but you can see other perspectives of this same theory here
.