MTG World Championship returns to Las Vegas!
Las Vegas, which has already hosted the championship twice (2018-2022), will once again host this event. Viewers will be able to watch the playoffs of the eight best players and the final match live on Sunday.
Unlike last year when the matches were presented using MTG Arena, this year they will once again use the table game system where competitors will play Standard Constructed and Wilds of Eldraine Draft, also incorporating digital media such as Arena and MTGO.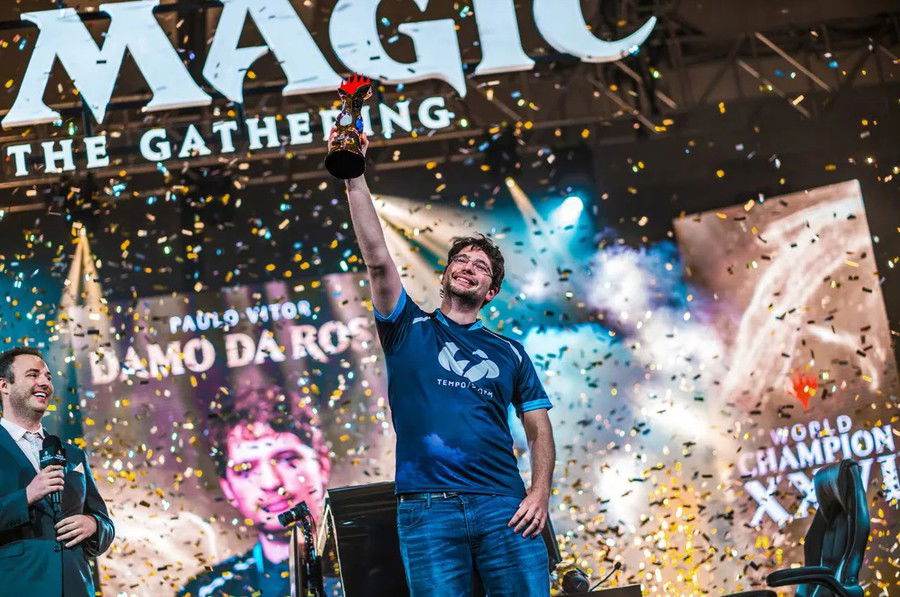 Event Days
Taking place between September 22th-24th at MagicCon Las Vegas, more than 100 of the best players from around the world will participate in the championship. In addition to competing for a prize of $1 million, the champion will have his face printed on a Magic card.
Nathan Steuer, last year's winner, will also participate in the tournament this year through various qualifications. It is likely that, just like the other world champion did last year, Yuta Takahashi, he will also show his unique Magic card.
Wizards of the Coast is offering match broadcasts to fans attending the event in Las Vegas via its main stage. Only high-risk matches will be closed to the public.
On the first two days of the event, both Draft and Standard Constructed matches will be Swiss rounds, where only the best eight advance to the last day. In the playoffs, the finalists will compete in the Standard Constructed format.
Below is a summary of what the event days will be like:
Day 1: Three rounds of WOE Draft and four rounds of Standard Constructed.
Day 2: Three rounds of WOE Draft and four rounds of Standard Constructed. (11 match wins before round 14 automatically advances a player to day three).
Day 3: Players in the top eight are seeded according to placement from the first 14 rounds and will compete in single-elimination playoff rounds. All playoff matches are best of five games.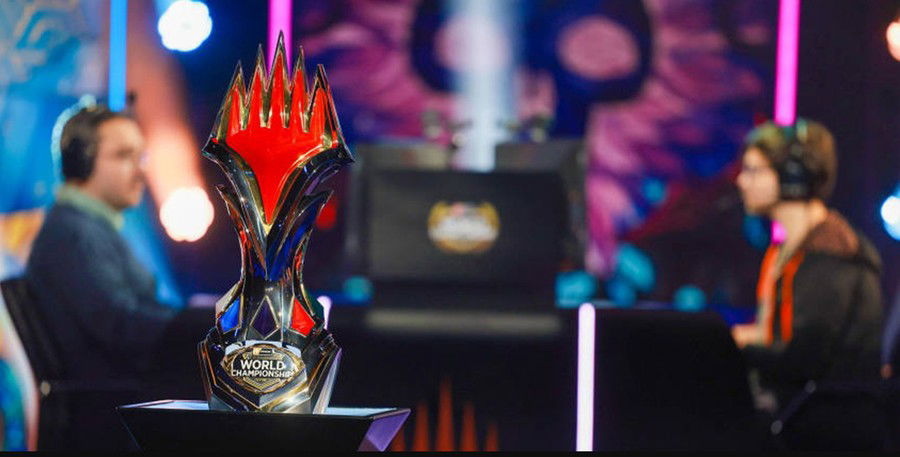 Streaming
Starting at 1pm CT on the first two days and 12pm CT on the last, fans will be able to follow the matches through the official Magic channel on Twitch
.
The World Casters for this year will be: Maria Bartholdi, Eilidh Lonie, Paul Cheon, Cedric Phillips, Marshall Sutcliffe, Mani Davoudi and Corey Baumeister.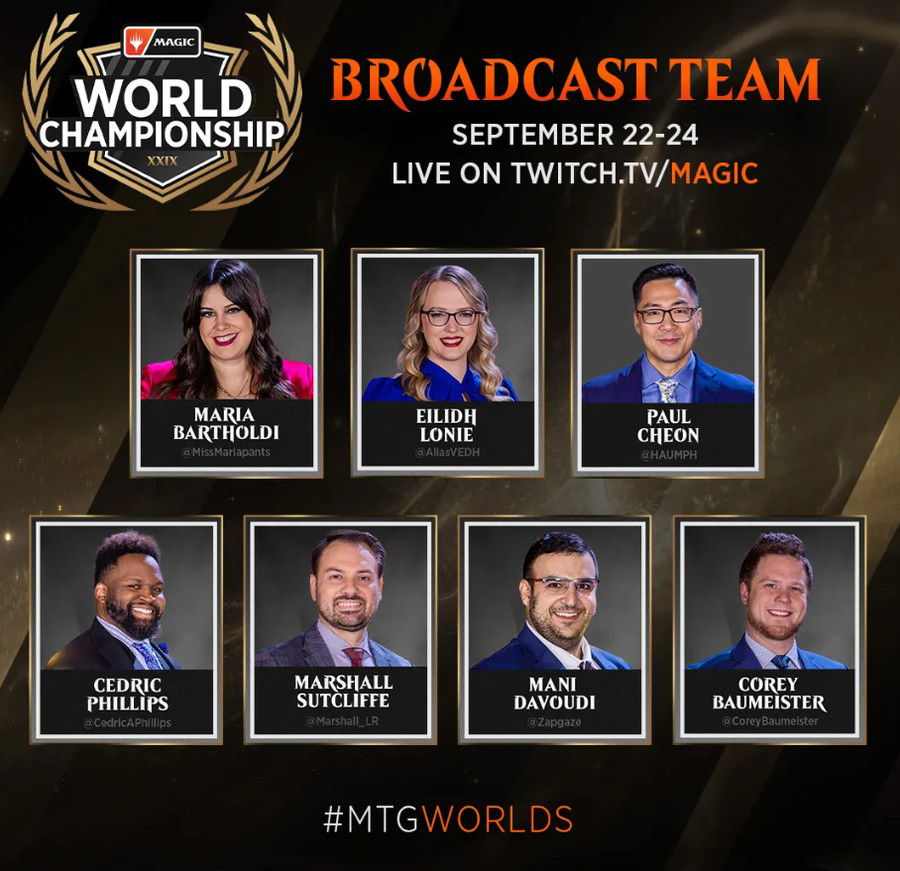 Finishing
Promising to be a much bigger event than last year, will you be following the games? Is there a player you're supporting? Be sure to always check out our coverage of the event and news about Magic here at Cards Realm
! And enjoying the atmosphere of Wilds of Eldraine, check out these 5 Standard decks with WOE
!