To celebrate the franchise's 30th Anniversary, two more products were announced and released in the past week: a US$900 Lovesac Beanbag and a Hot Pocket collab!
Check out the details below:
Lovesac Beanbag of Cards
After a fake Secret Lair collab with Lovesac was teased on Twitter, which was promptly criticized and afterward debunked on Reddit, Lovesac came out with an actual product to celebrate MTG's 30th Anniversary: A beanbag, depicting a pile of cards on top of each other, for just US$975, plus a Phyrexia: All Will Be One
Set Booster Box.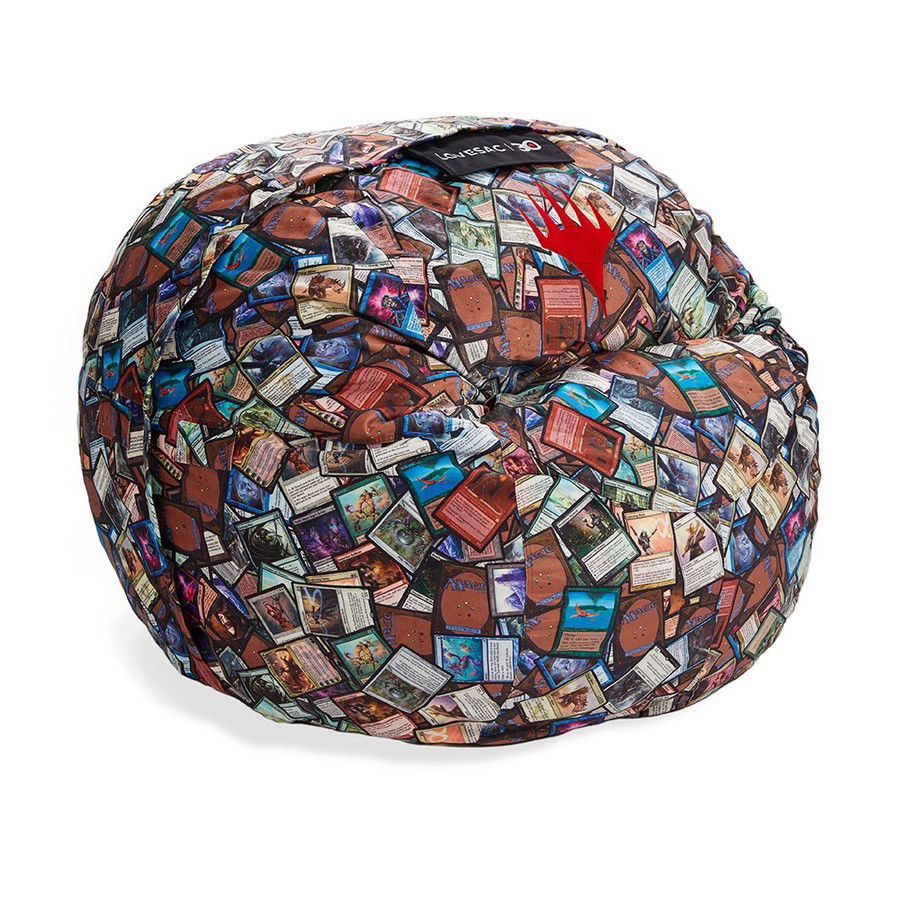 Though it seems a bit too expensive for just a beanbag, it has been pointed out that Lovesac's products usually range from US$500 to US$1900 and the Booster Box in the bundle is usually priced around US$125, which makes this product expensive, but not overpriced. Just the cover for this MTG collab product costs US$400.
A few fans also pointed out the fact that this is a very change of tune compared to the 30th Anniversary Edition Set, which isn't even valid in tournaments. Nothing is stopping you from bringing the cards contained in the US$125 Booster Box or even the beanbag itself to a tournament.
Gideon's Snack
Fans of the franchise were surprised to find a few familiar faces in the supermarket earlier this week, on Monday, the 13th.
While scouting the freezers, a keen-eyed Reddit user going by u/zeLangweenee spotted Gideon right next to delicious Hot Pockets, alongside Wizards' iconic logo: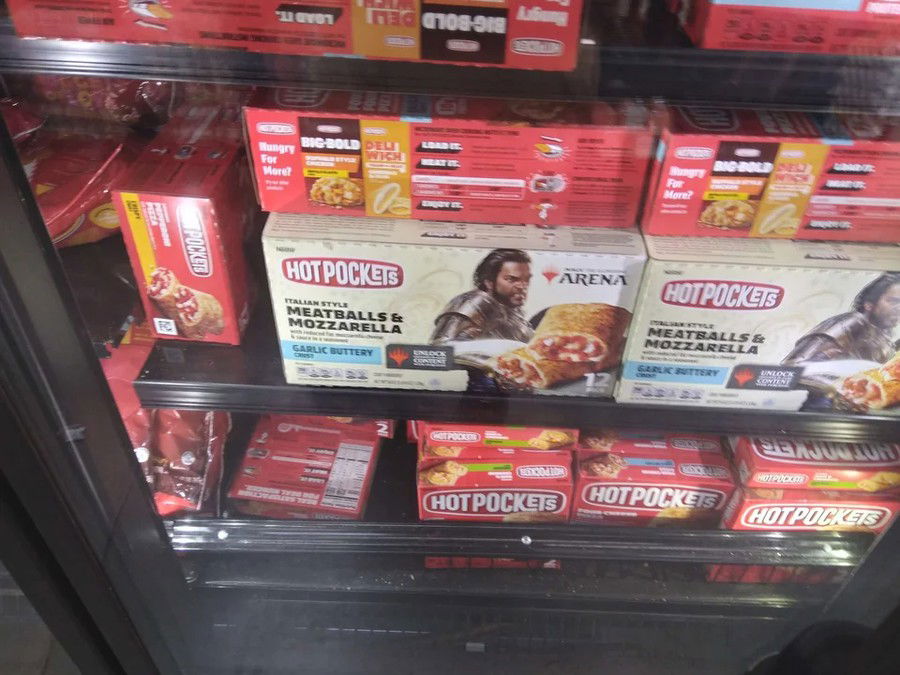 The product, which already hit the shelves this week, also contains MTG Arena codes to be redeemed in-game.
A few problems with the product have already been pointed out by a few comments on the original post, however, including the fact that the promotion doesn't actually start until 3/1/2023, which is when the website for the promotion will be supposedly up and running.
The rewards themselves aren't that appealing as well, not containing any free packs:
1st Code: Pre-Constructed Deck
2nd Code: Planeswalker Avatar
3rd Code: Planeswalker Deck Sleeves
4th Code: 2000 XP
5th Code: 2000 XP
As Hot Pockets have an average price of US$14, each player should think twice before going to their local grocery store for the sole purpose of getting some free rewards.
Even if the products aren't that appealing, though, there is always the value of financially showing support for Wizards, particularly as the brand might be in need of that now that Bank of America has once more stated there were troubles ahead.
With a few more celebrations to come, keep an eye out here at Cards Realm for more news, information and updates!